(unfortunately, this is a partial post for now – I took my phone for a swim I probably shouldn't have tonight, and lost a lot of photos that way…)
It's really been way too long since I've had an adventure like this… meet a new friend, and explore – that's all there is to it. No one to impress, no group to lead, no cats to herd, Of course nothing I ever do goes all the way to plan, and the trip started with fixing a flat tire, but after that, we were on our way exploring.
First stop was the very, very rotten Veteran Foods (Vacuum Oil) factory. Originally a predecessor of ExxonMobil, the factory was repurposed in World War II to pack military rations, and ever since then, has been generally derelict, occasionally finding use as storage units, artist/squatter lofts and some kind of workshop before the water damage and mold forced everyone out in 2008 or so.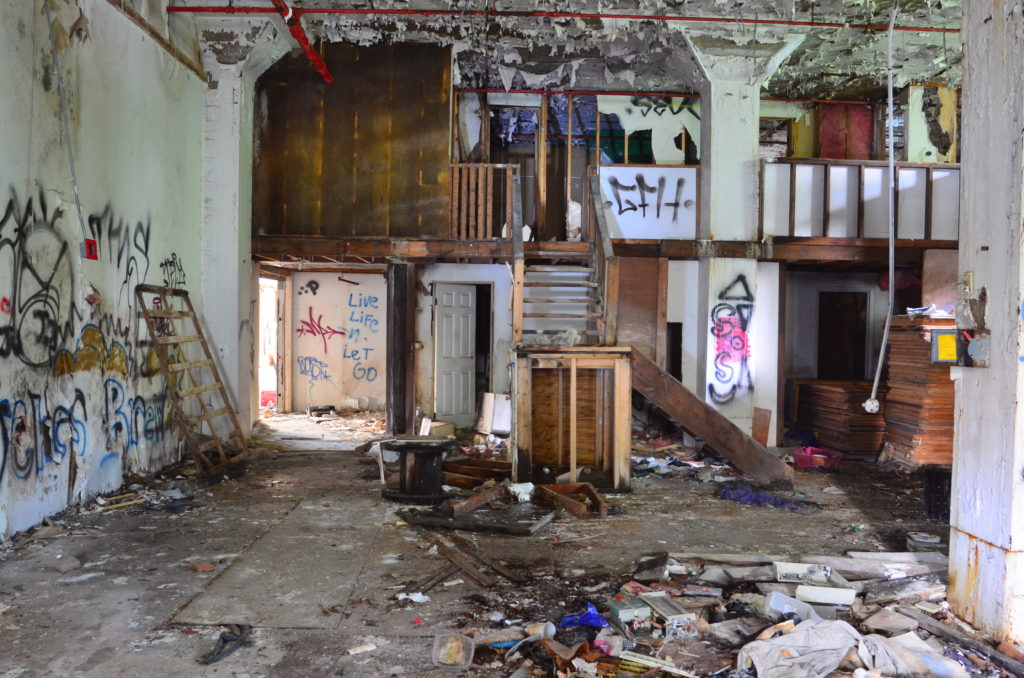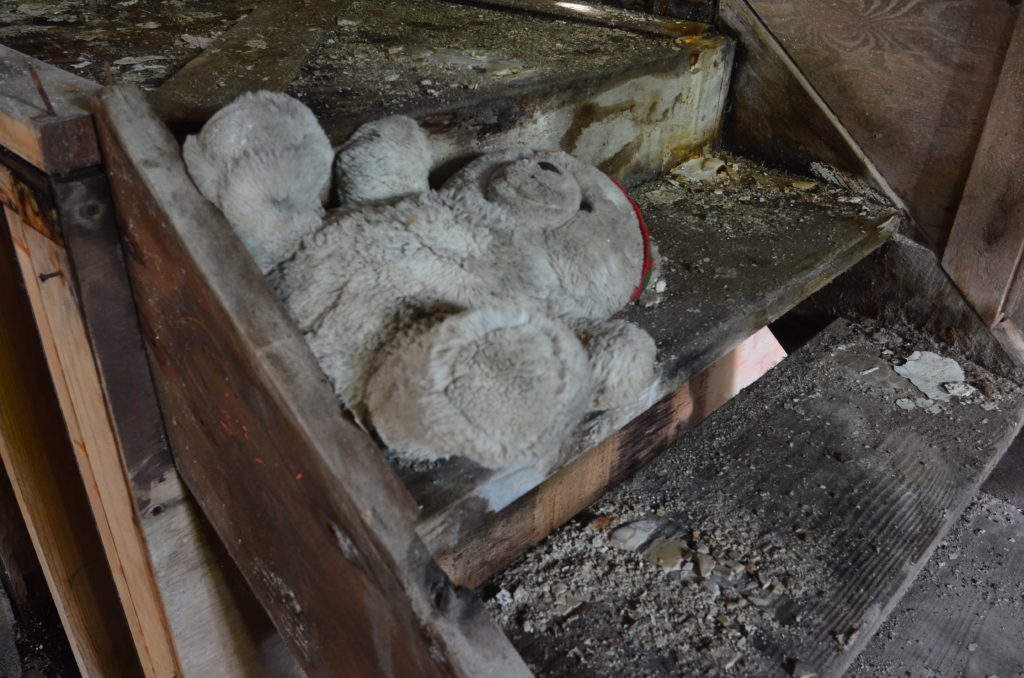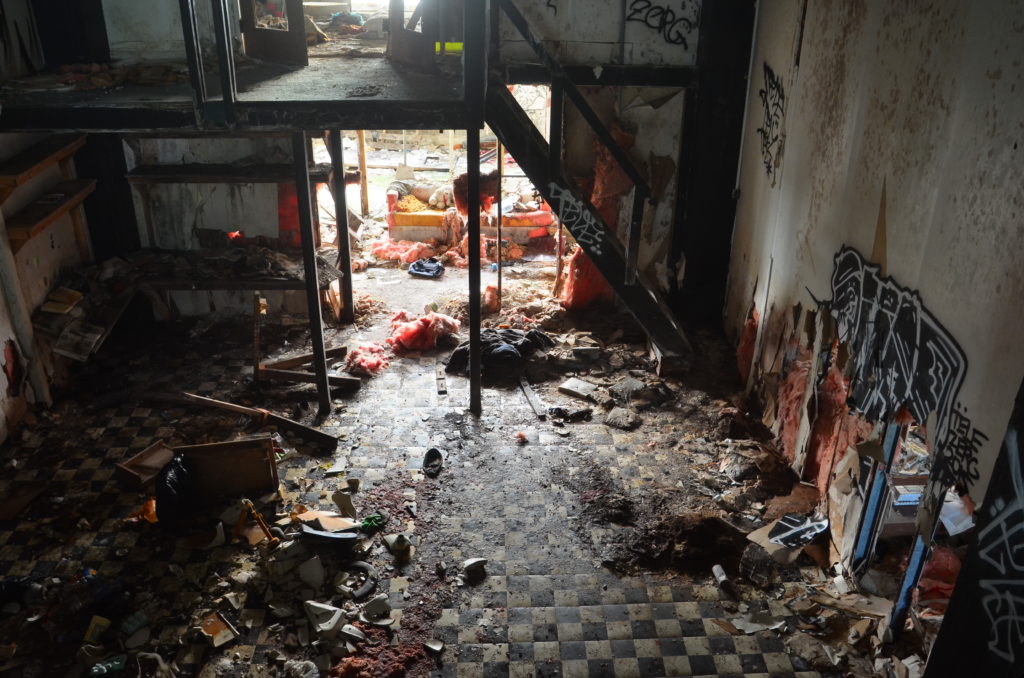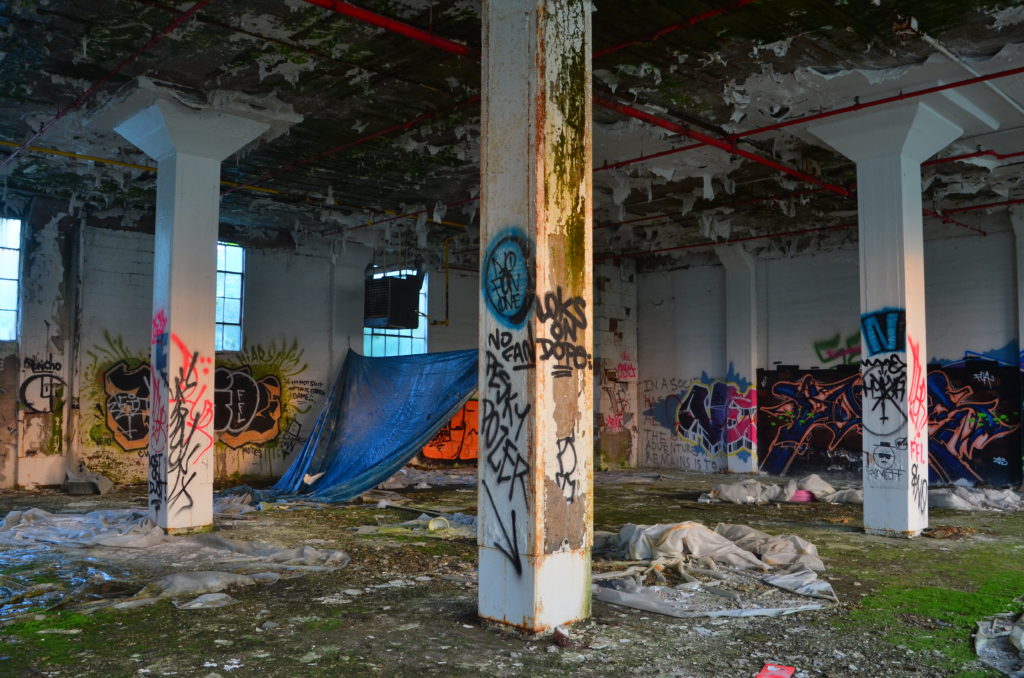 At this point the interior is mostly good for testing out gas masks, but there are still some interesting things lost amid the rot – this particular time I found a Godley and Creme album in surprisingly playable condition!
The best part though is probably the roof, with its views of the river and skyline…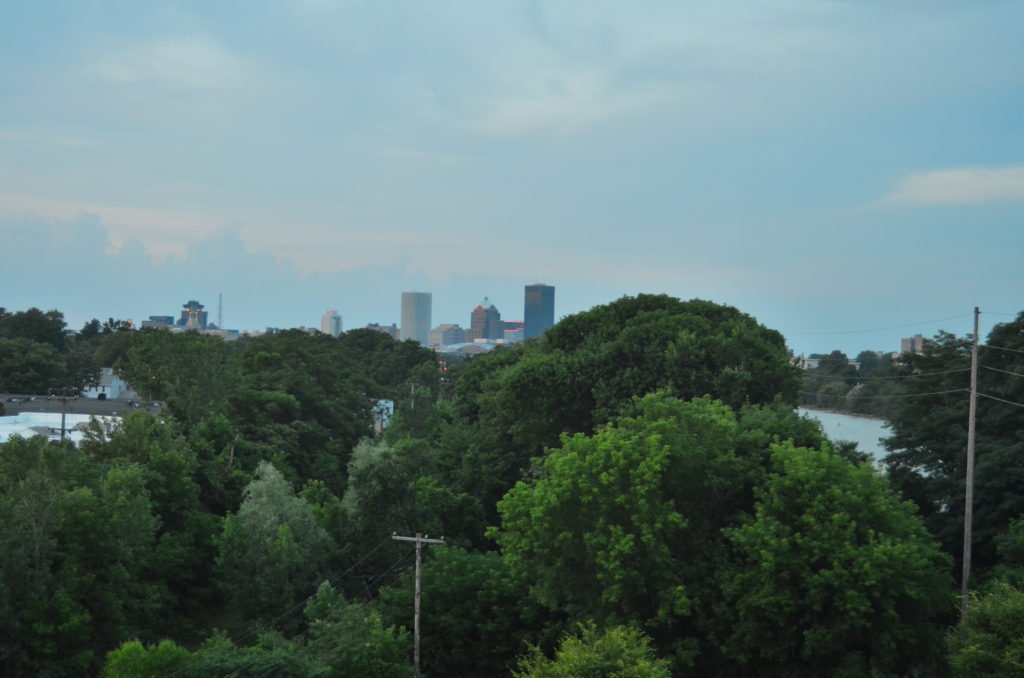 After that, it was time to go to the subway and play with fire. I brought some steel wool fire poi, to try to FINALLY make up for the ones I did last fall with Phil in the abandoned paper mill before I was my usual halfmind self and managed to leave the entire SD card there!
A few of my attempts…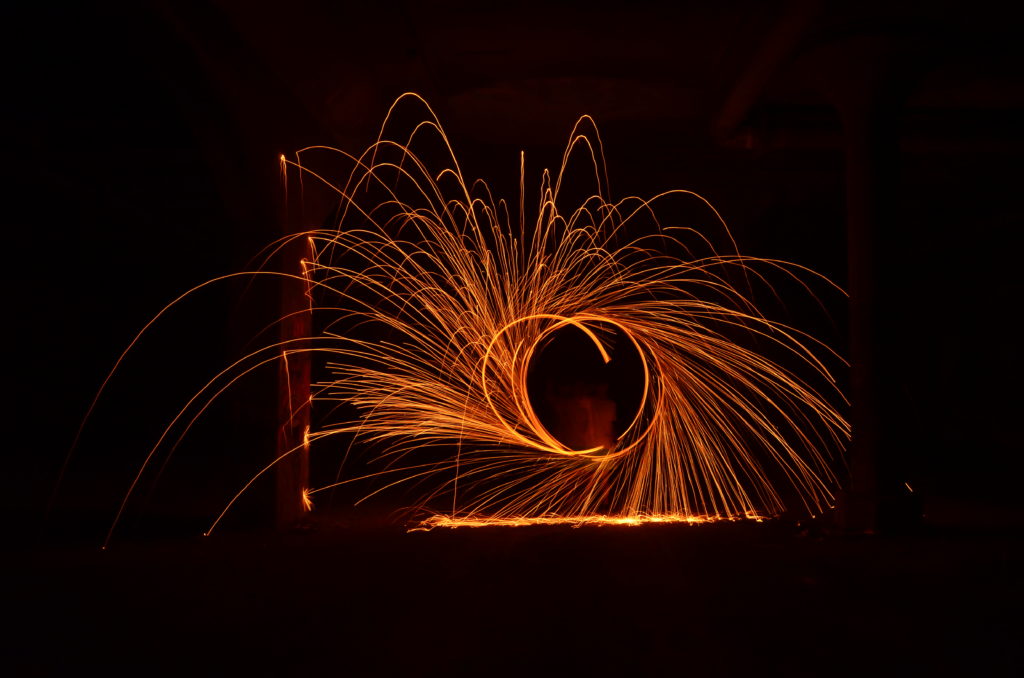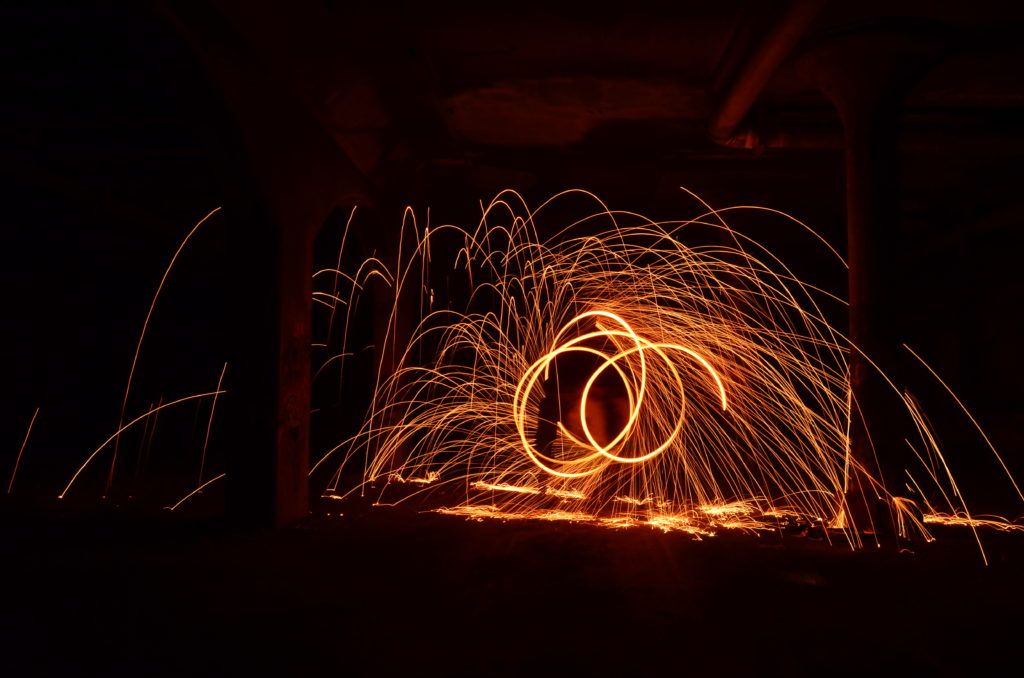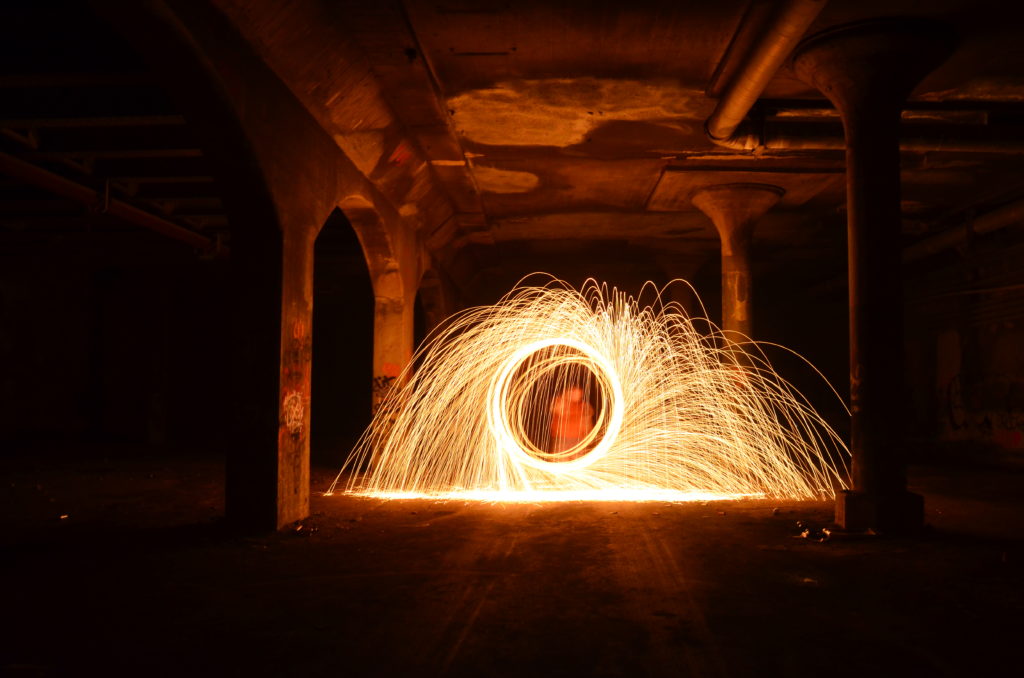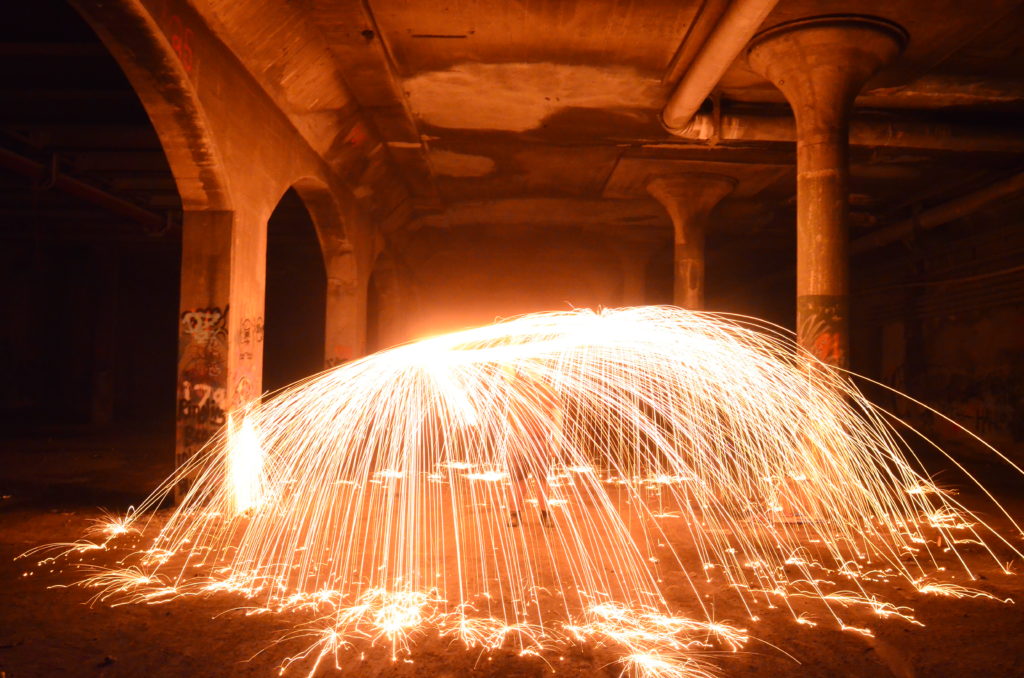 And some I took of Jake (btw I'd really be interested to see the film shots, do you post them anywhere?)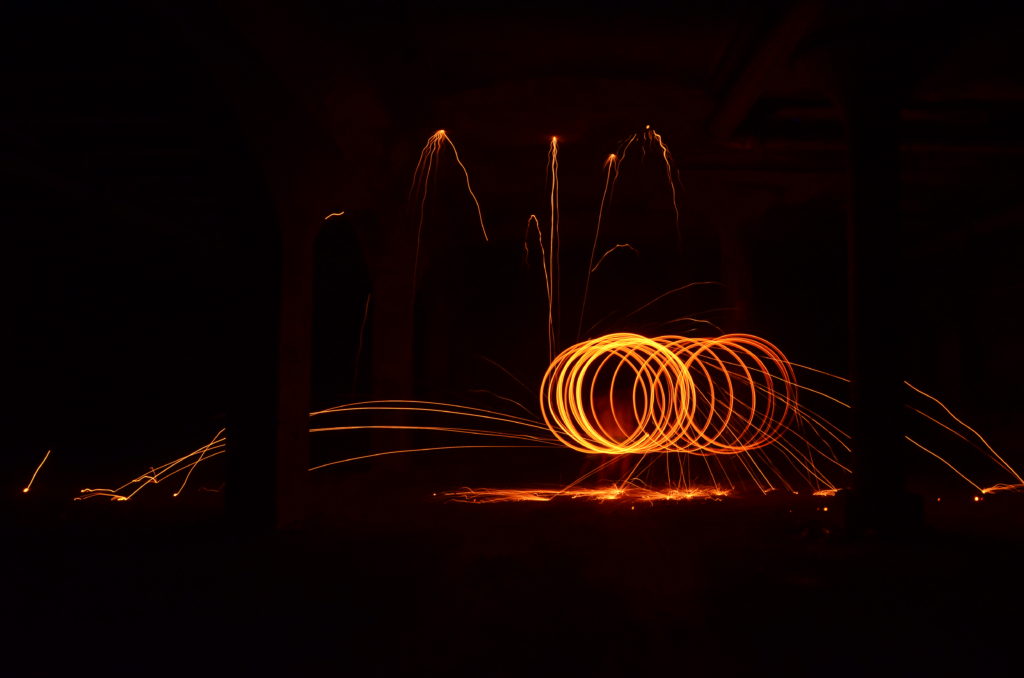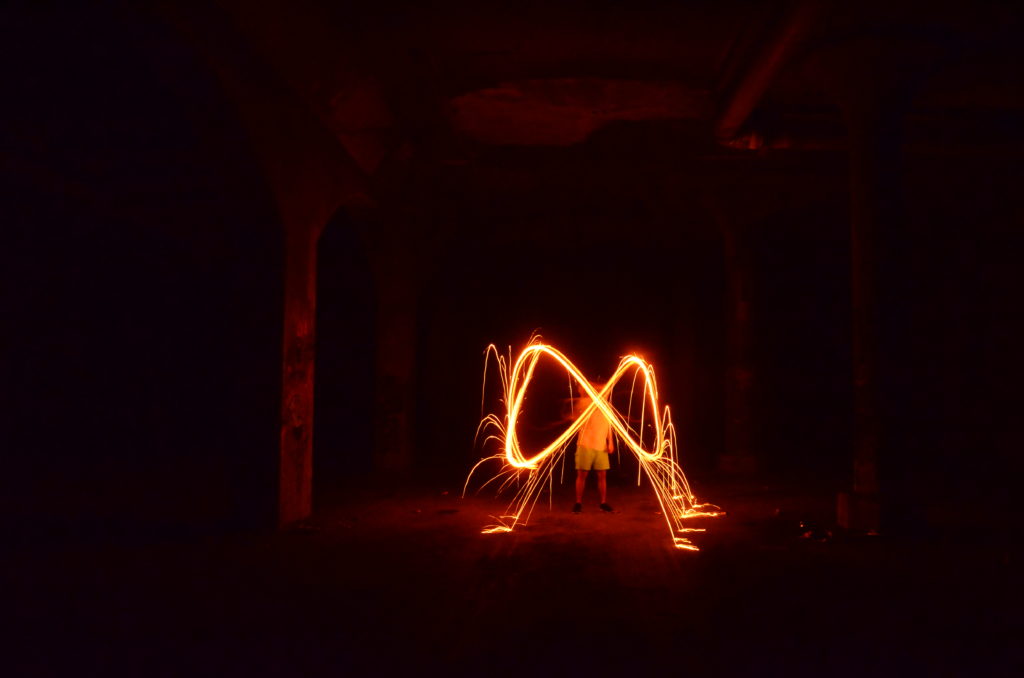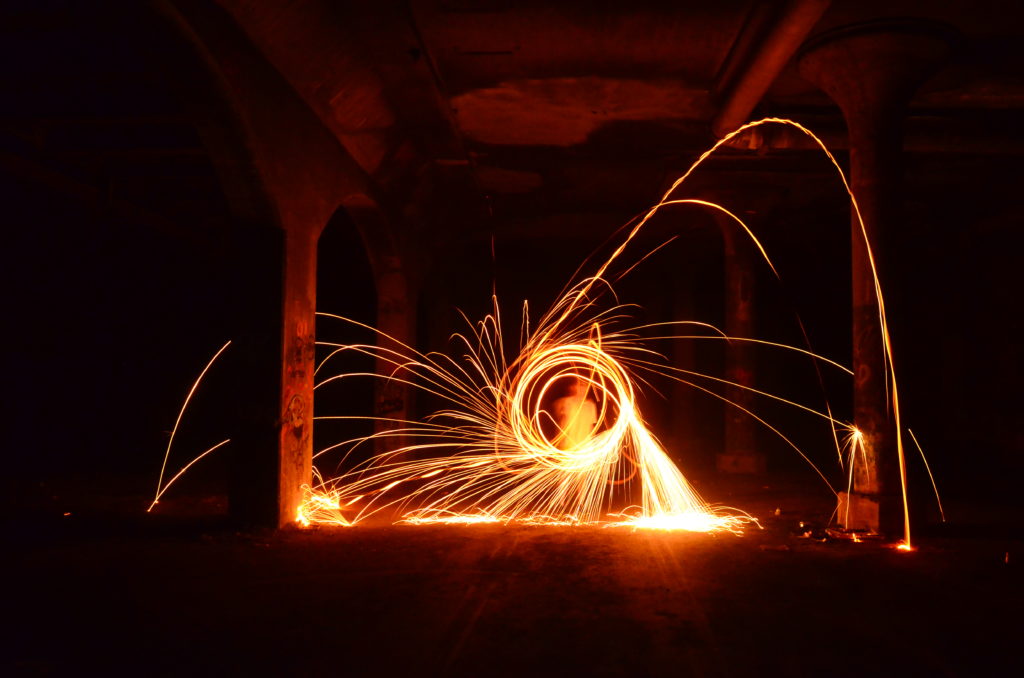 And finally, some views of the river-level construction going on near the Dinosaur end of the subway. While it's not great that this will be built over by apartments, at least it created an interesting new opportunity for a while for explorers. Pretty sure this is the first live construction site I've ever explored too… it's also where those instagram kids were rescued a few weeks ago when one fell into the river somehow!