Well that was a year, wasn't it? Nothing but uncertainty from one week to the next, to the point that I always felt like I was a week or two away from the next covid lockdown and cultivating a textbook case of languishing pandemic fatigue. From the very first time ei broke me out in May to seeing four asylums in a weekend right before Christmas, it's been nothing but a wild and relentless ride through the levels; unpredictable, but somehow always upward. Meme-tier shitholes, flavors of the month that might have gone a bit sour, mansions too intact for me to have any business even going near — and so many power plants!
For the purposes of being able to finish writing this while it's still 2021, I'm leaving the photos to one (or sometimes two or three) per location, and captions to pretty much just pure name drops. Someday I'll come back and tell the rest of the story and fill in all the missing blog posts, but for now, it's time to tip up the dump truck and pour out an industrial-size load of assorted unrefined pixels we call YEAR IN REVIEW!
1. Cobbs Hill water towers


2. High Falls incinerator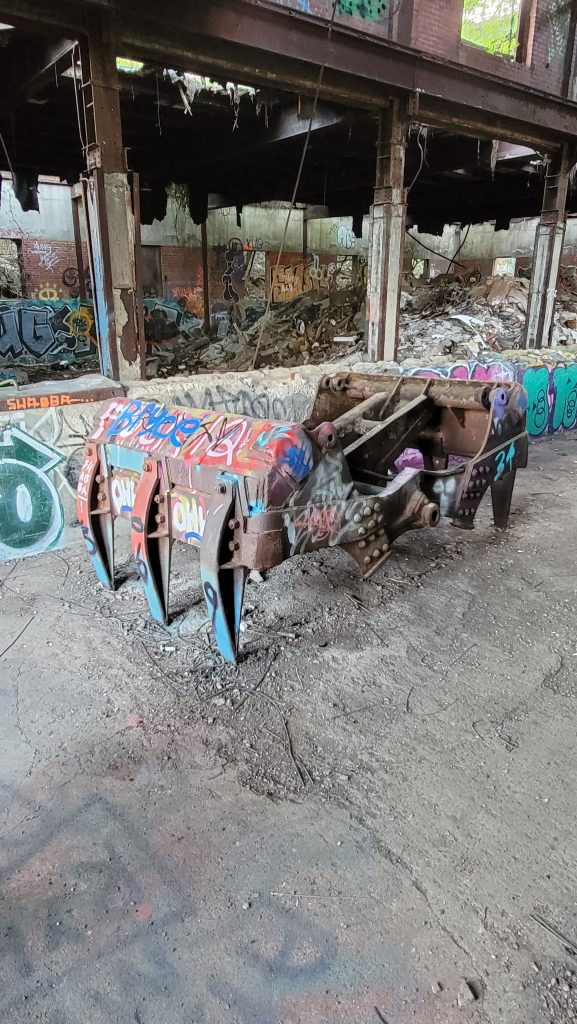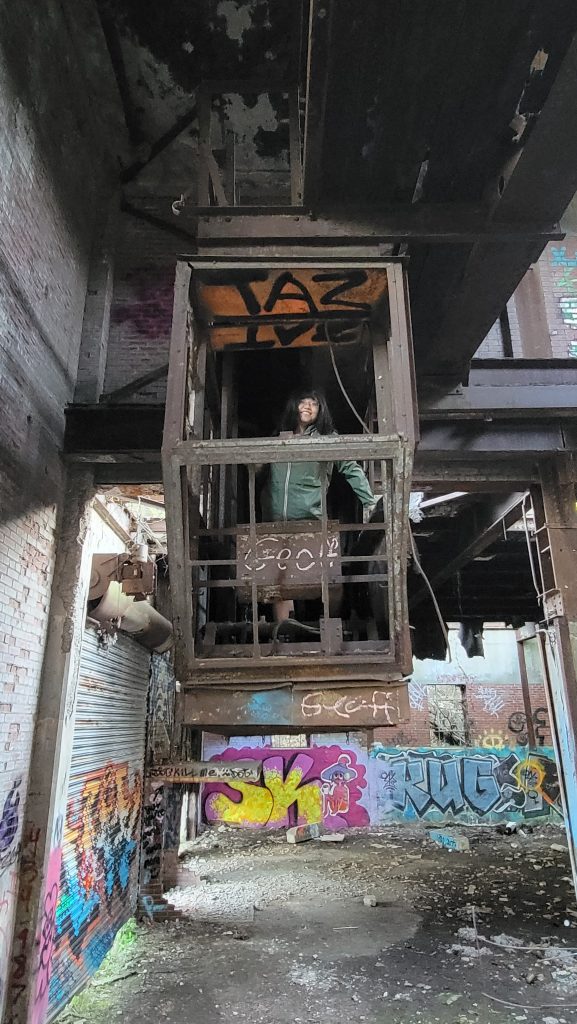 4. The Rochester subway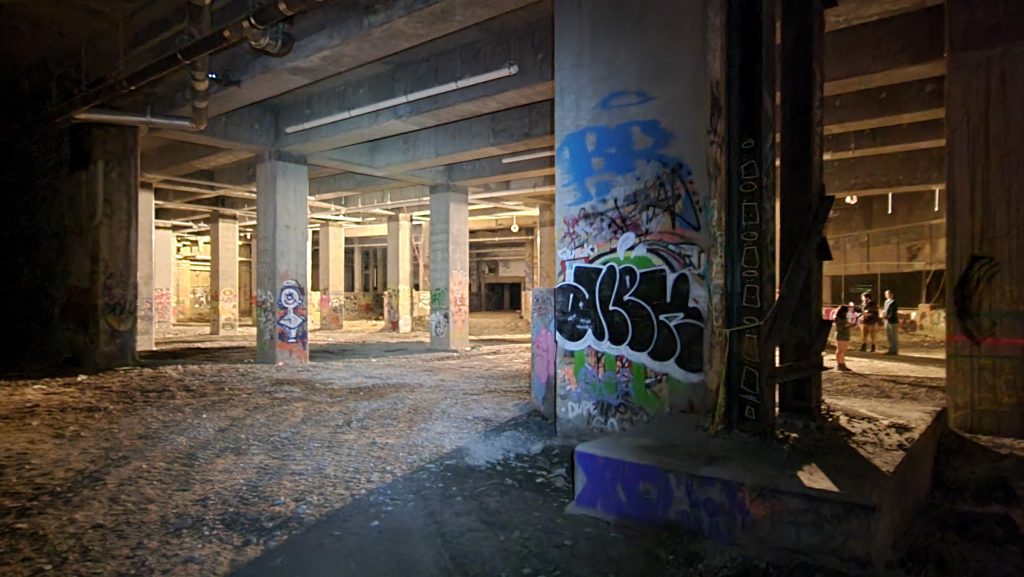 5. Norton's Cave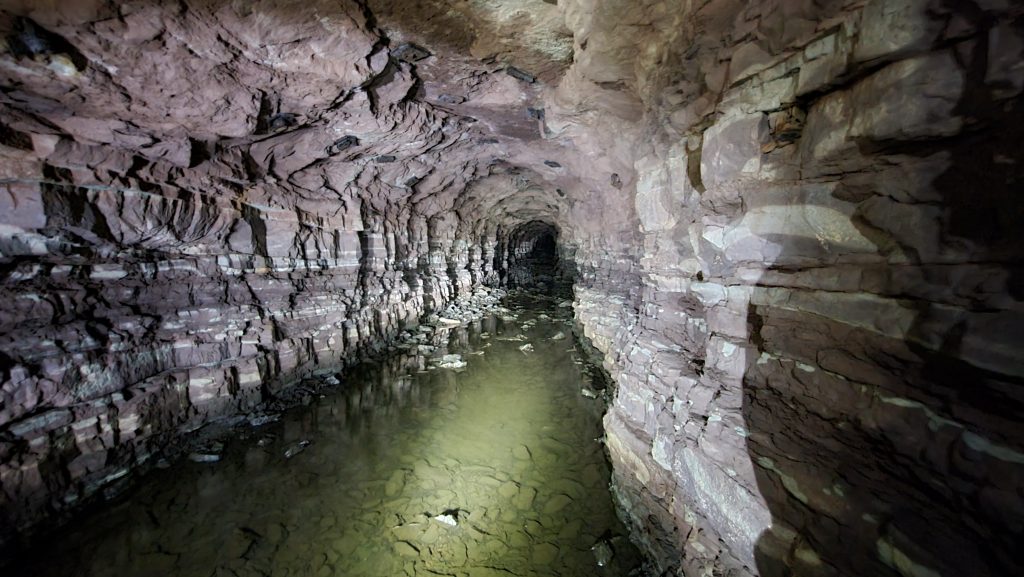 6. Victory Tabernacle Church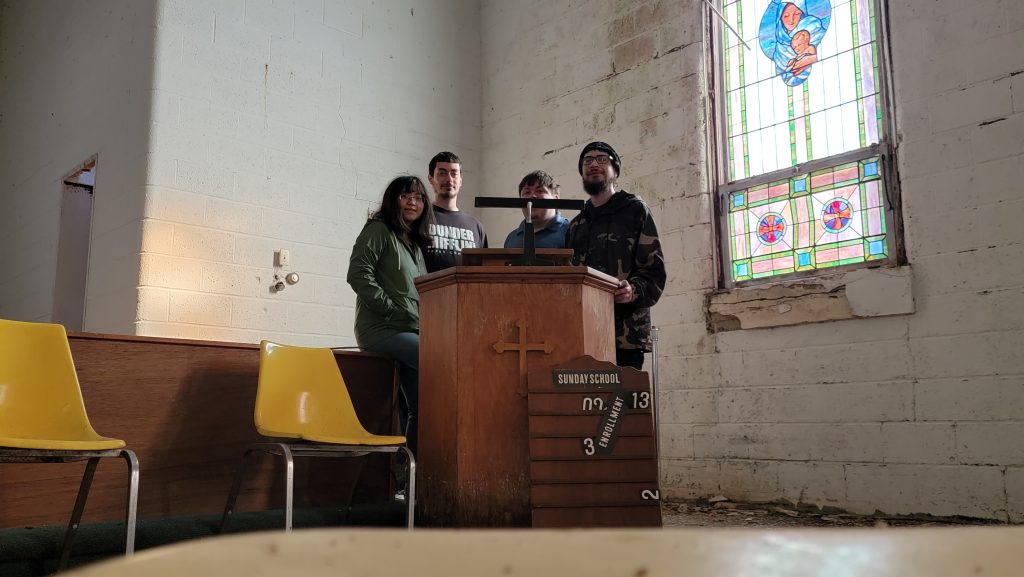 7. A non-abandoned church on the west side that the electrician let us see as long we got out before the boss showed up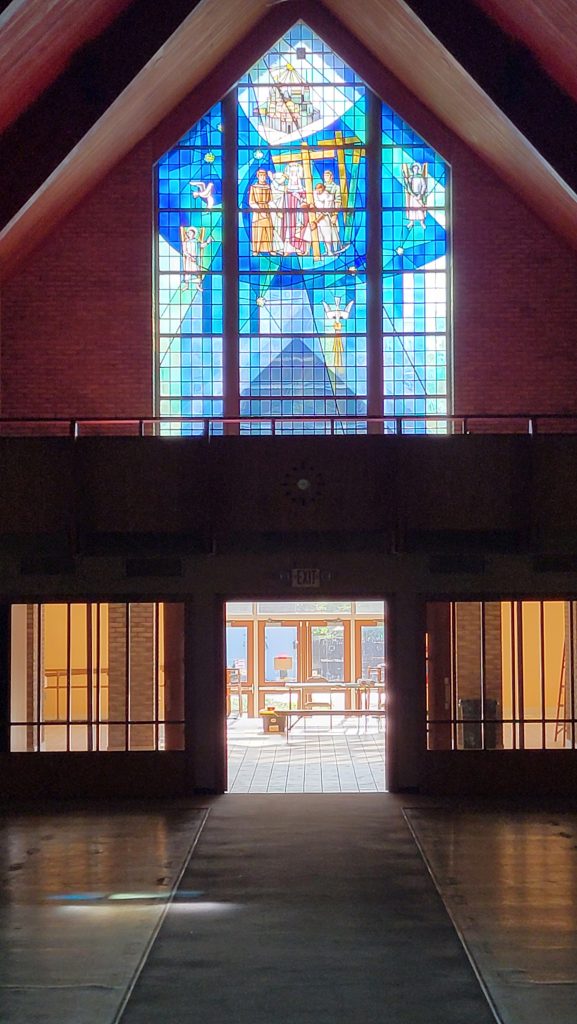 8. Cresson (self-guided tour – this will be back in 2022 if you somehow don't know about it yet!)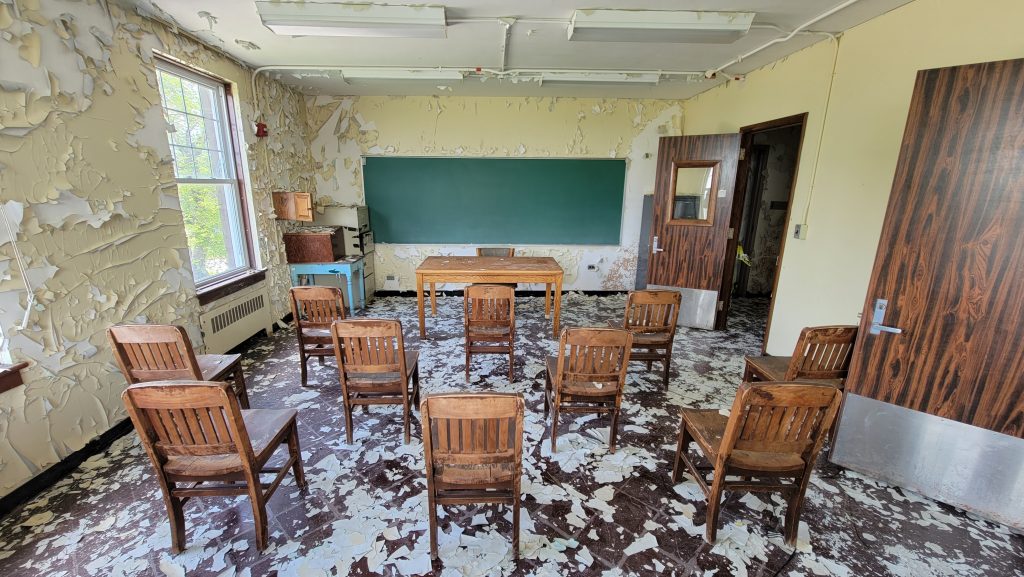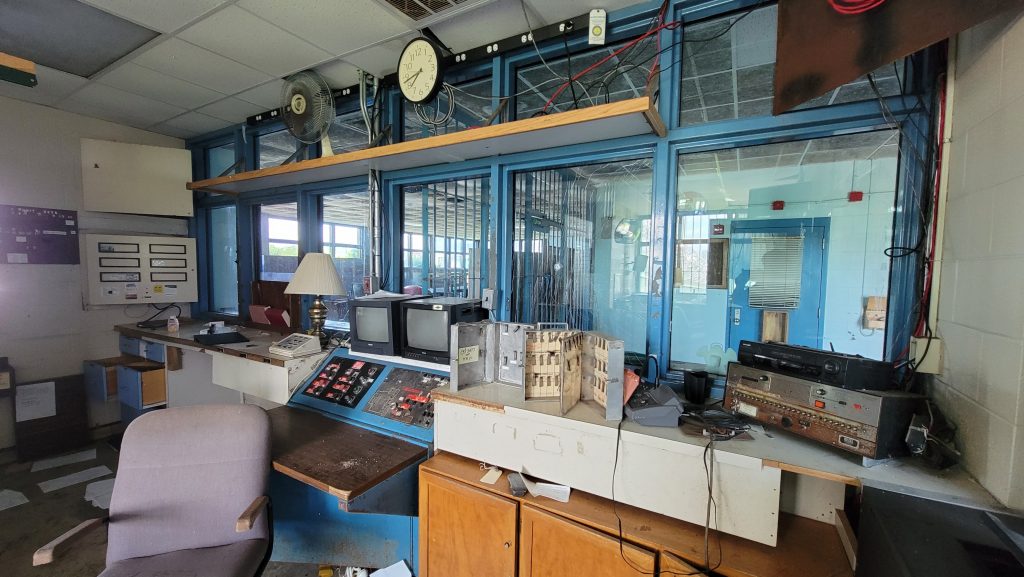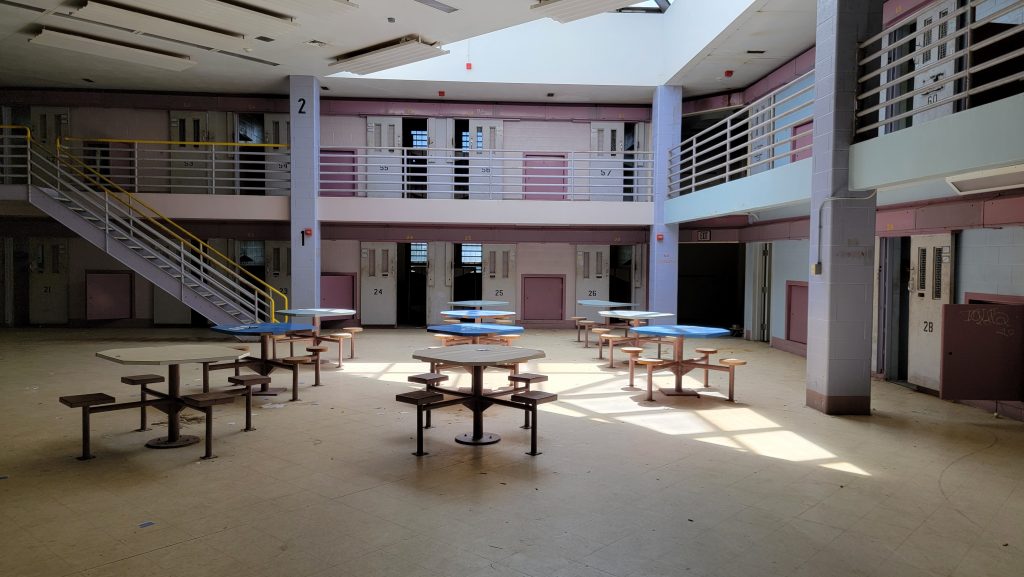 9. St. Mary's (Niagara Falls)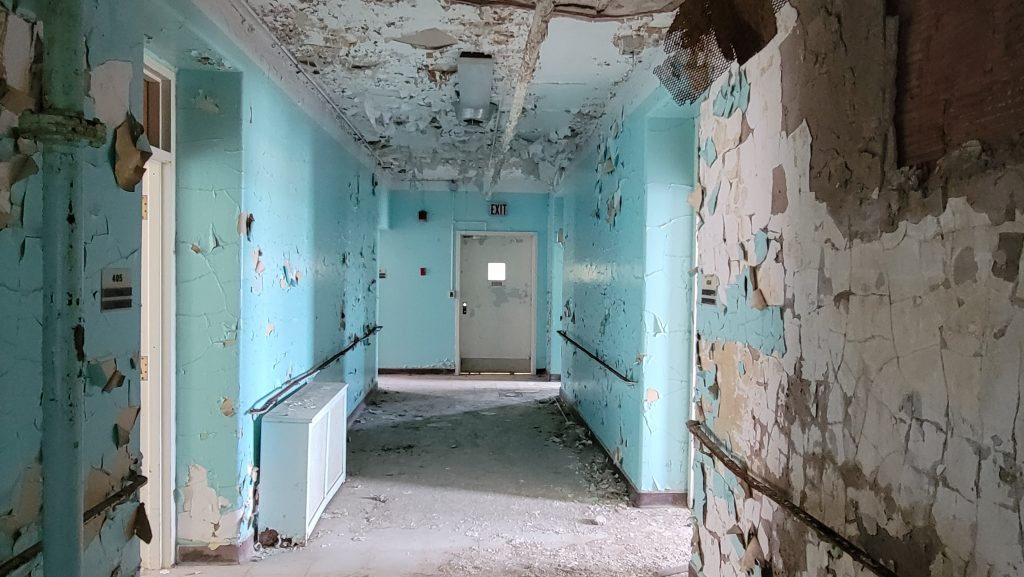 10. Otis Elevator factory (Buffalo)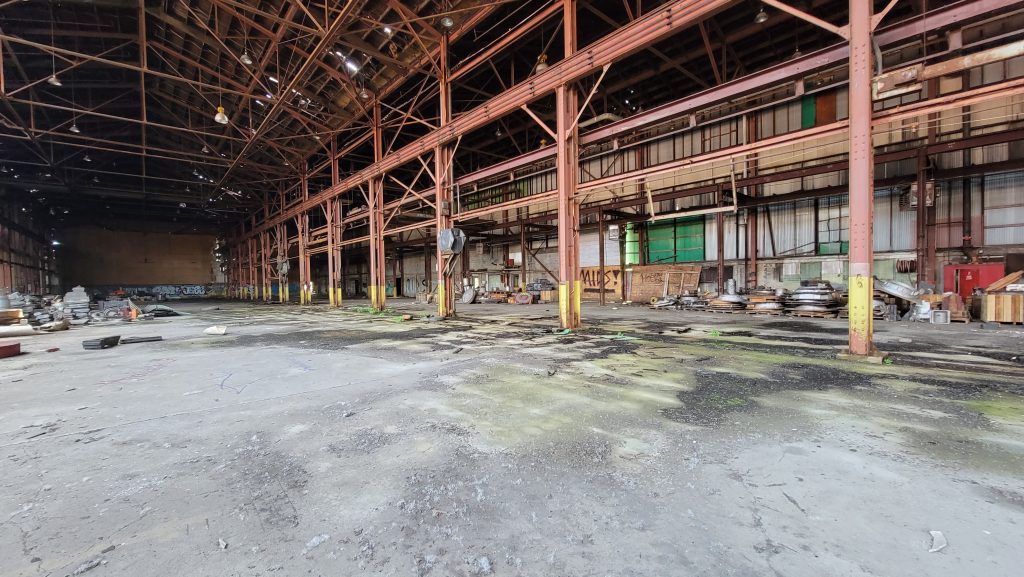 11. Curtiss-Wright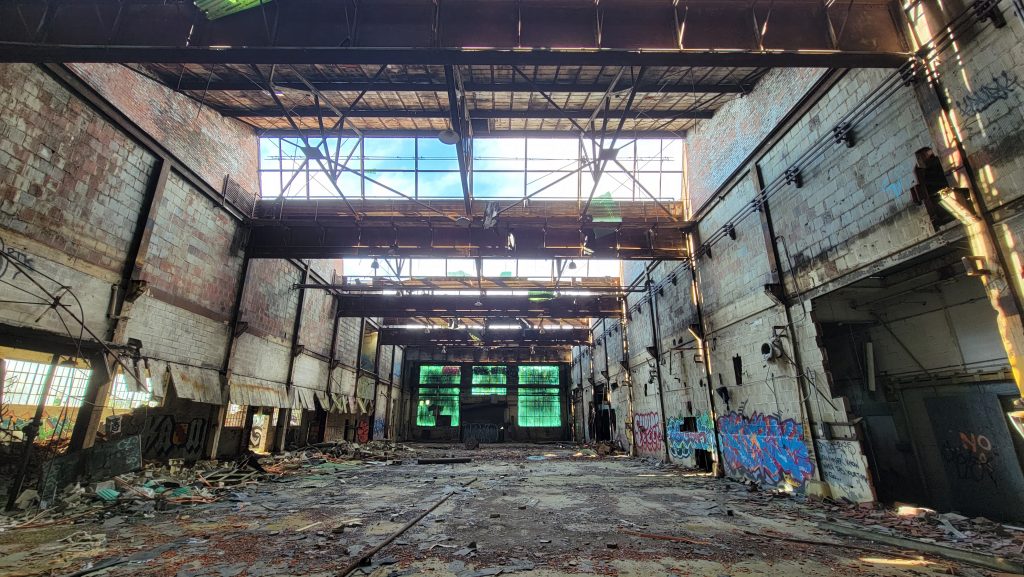 12. Buffalo church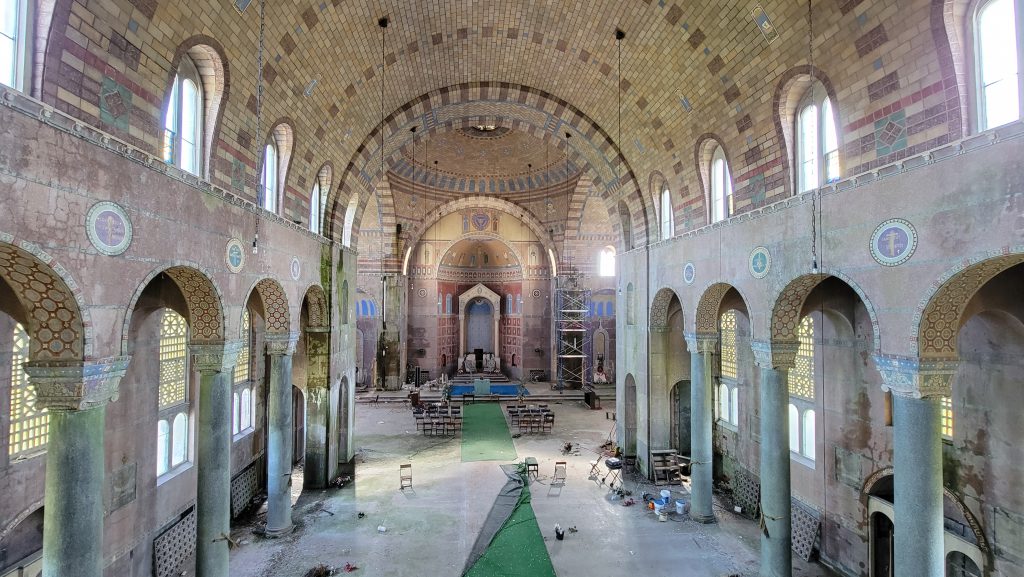 13. Gallagher Beach grain elevator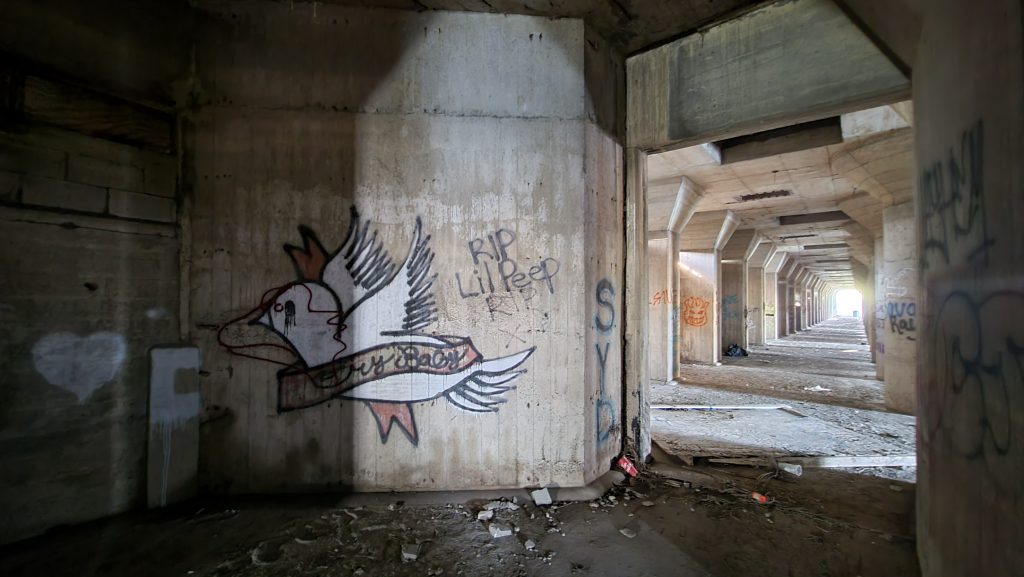 14. Scajaquada Creek drain infall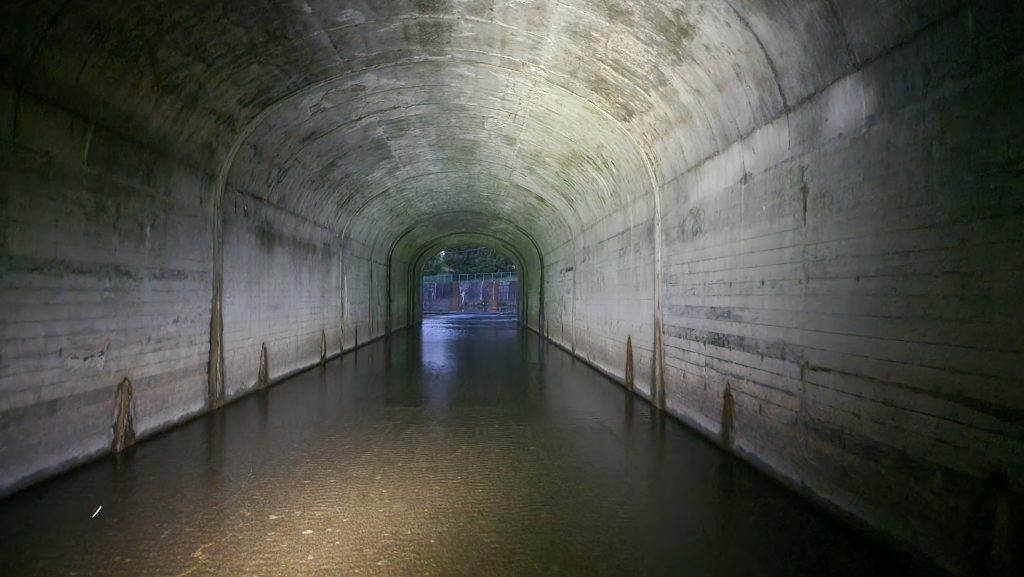 15. JN Adam Hospital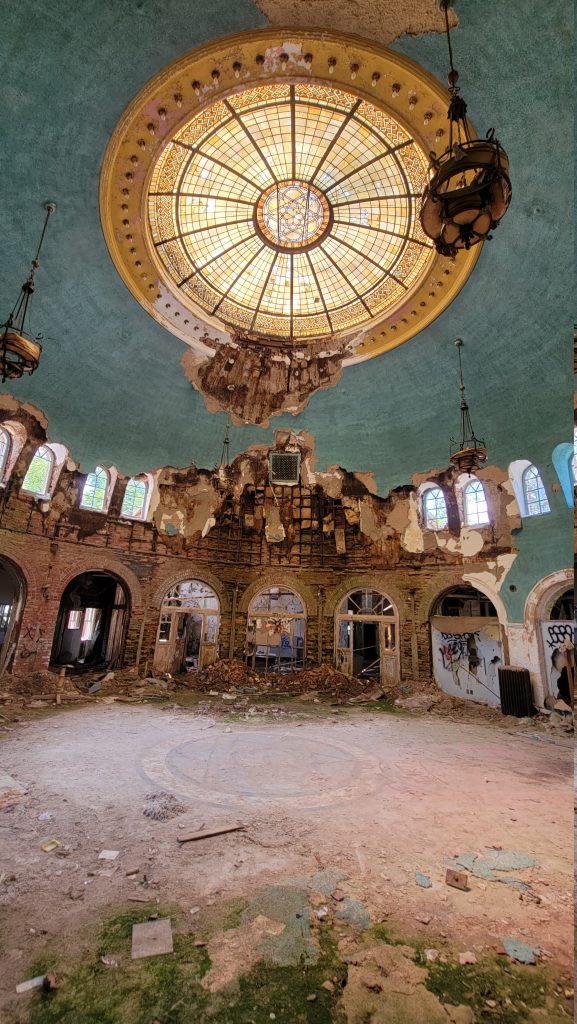 16. Nestle factory somewhere in Cattaragus County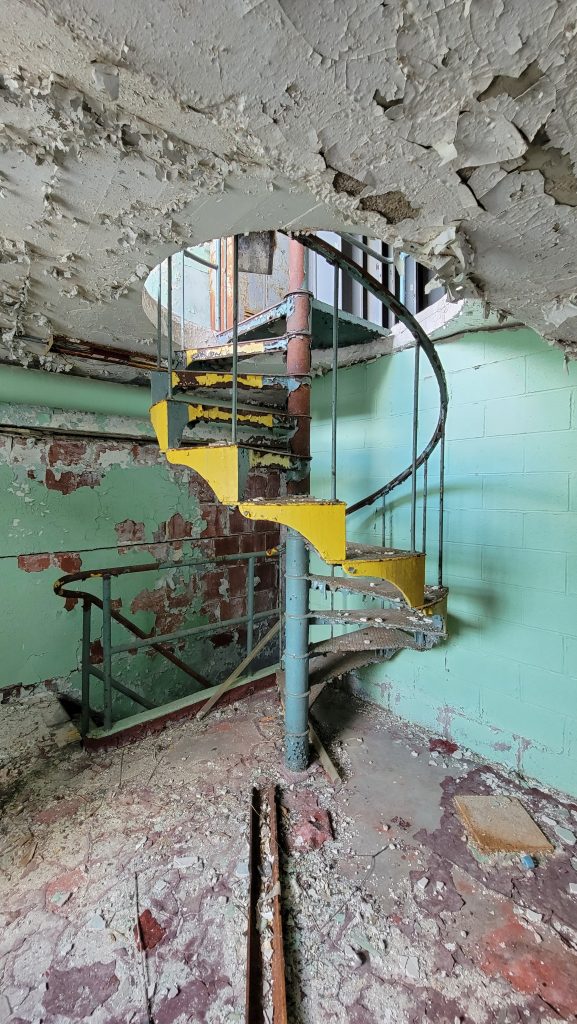 17. Jamestown furniture factory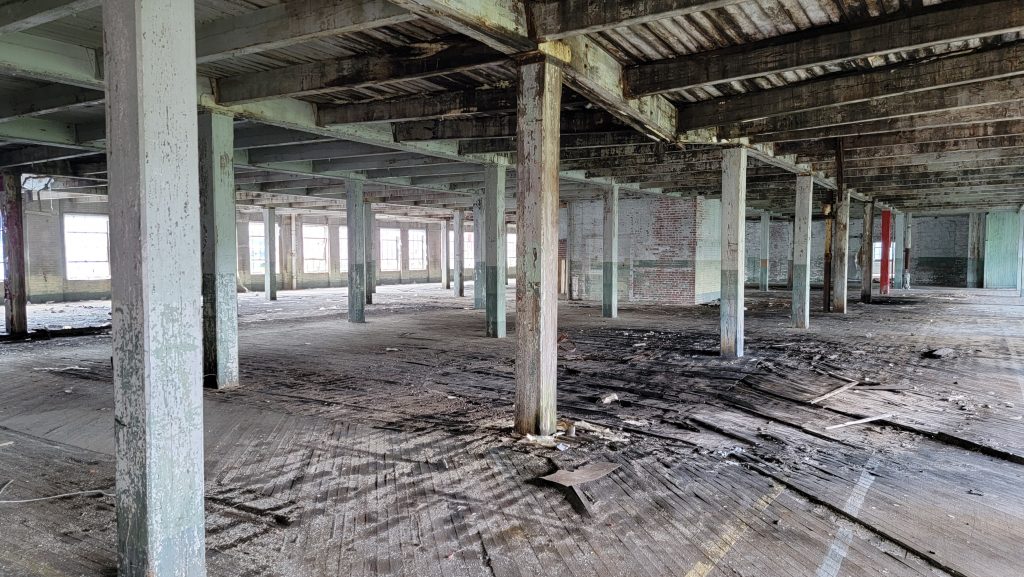 18. Lake Erie lighthouse sunset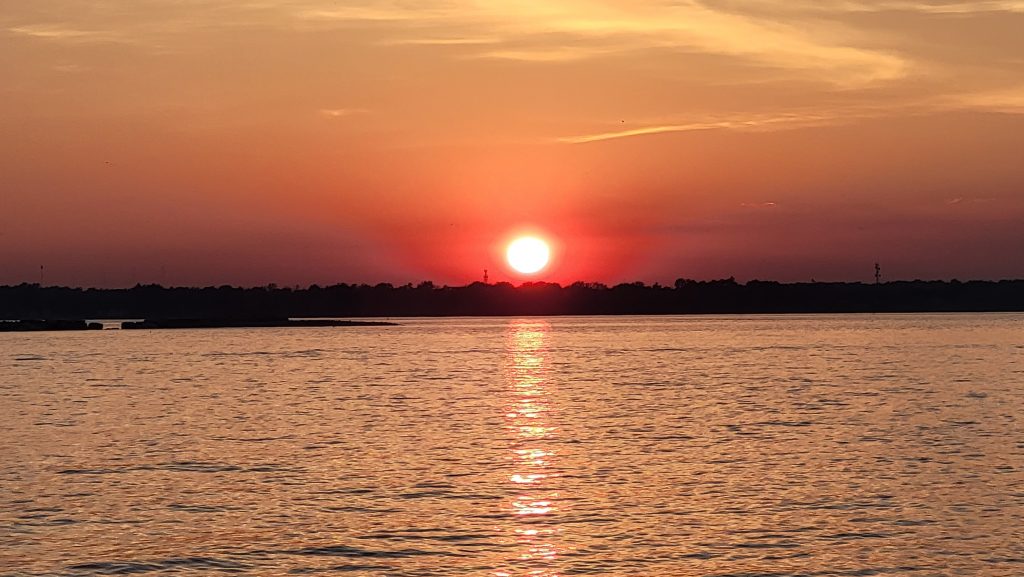 19. Detroit church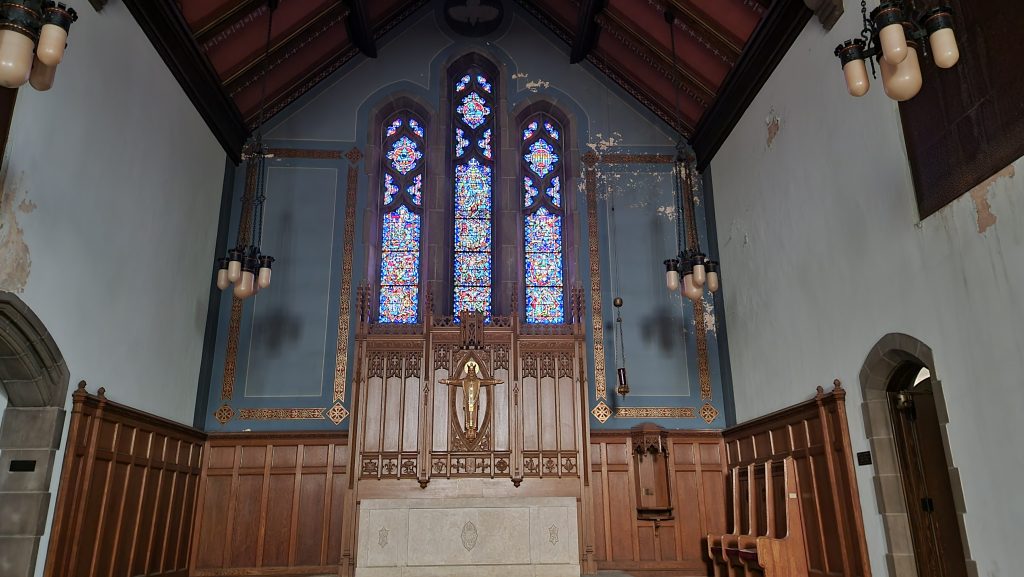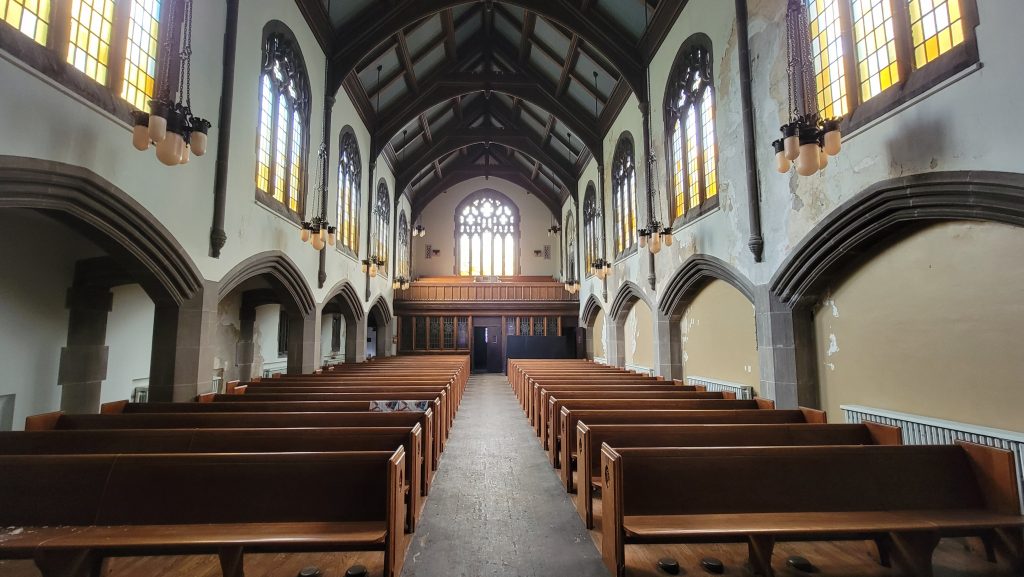 20. Dinner theater near Grosse Pointe, MI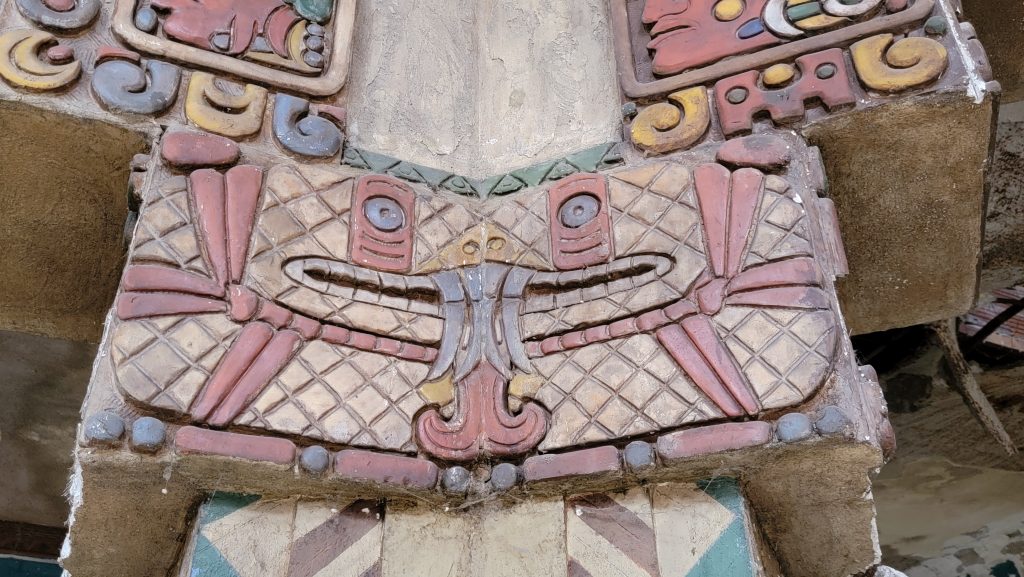 21. Another Detroit church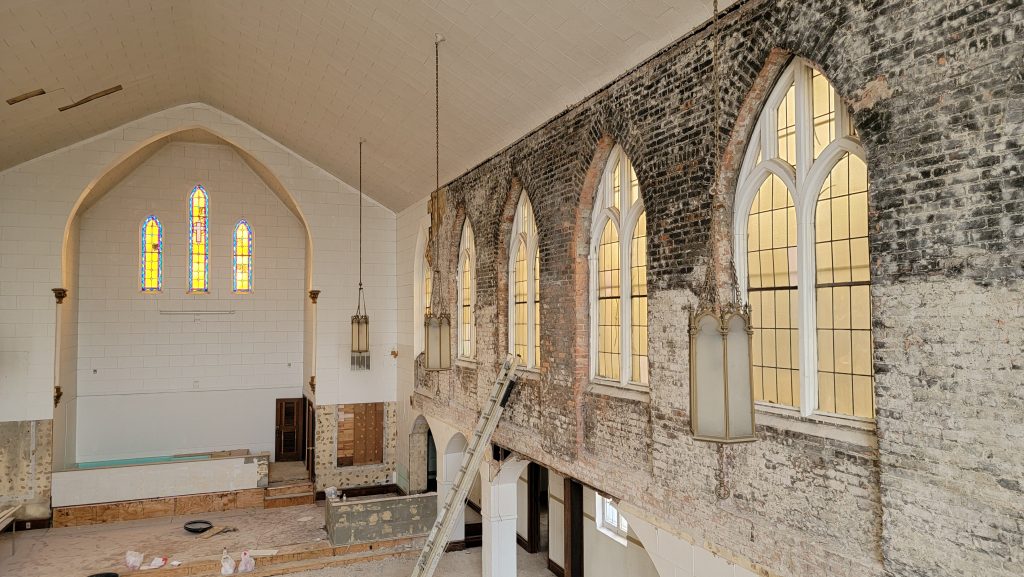 Yet another church – couldn't get into this one but there was still some aesthetic to find…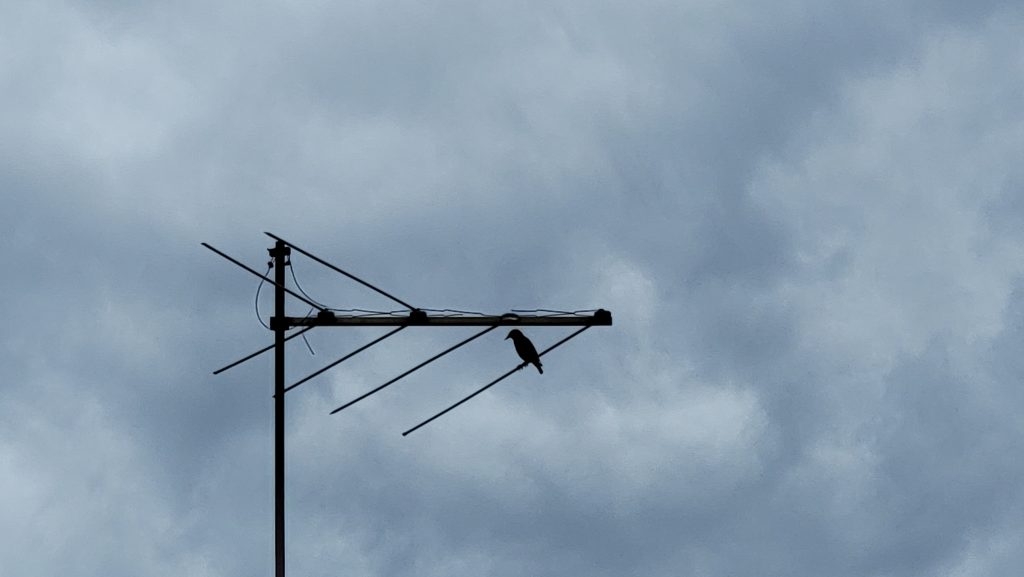 22. Soda bottling plant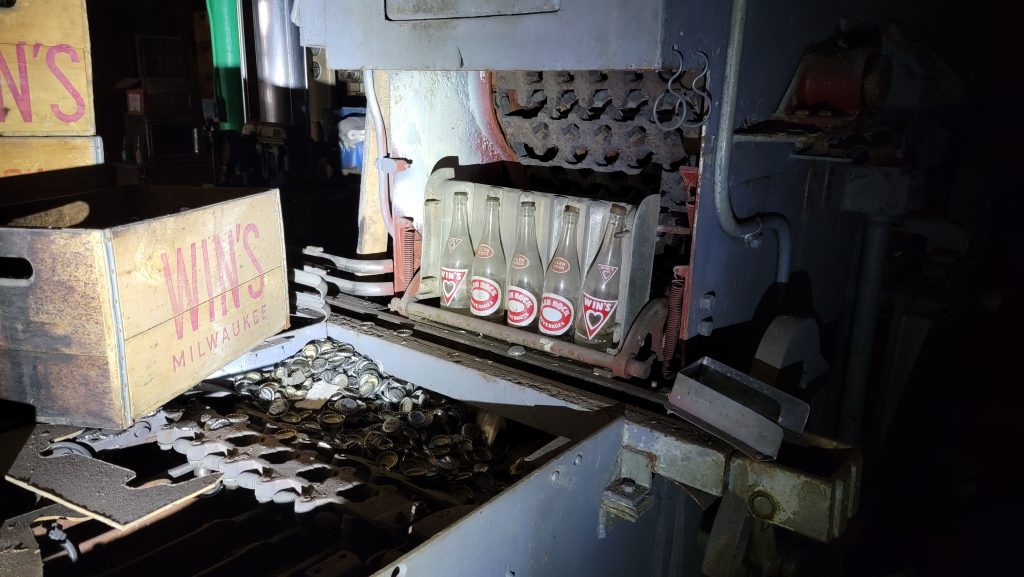 23. Fisher Body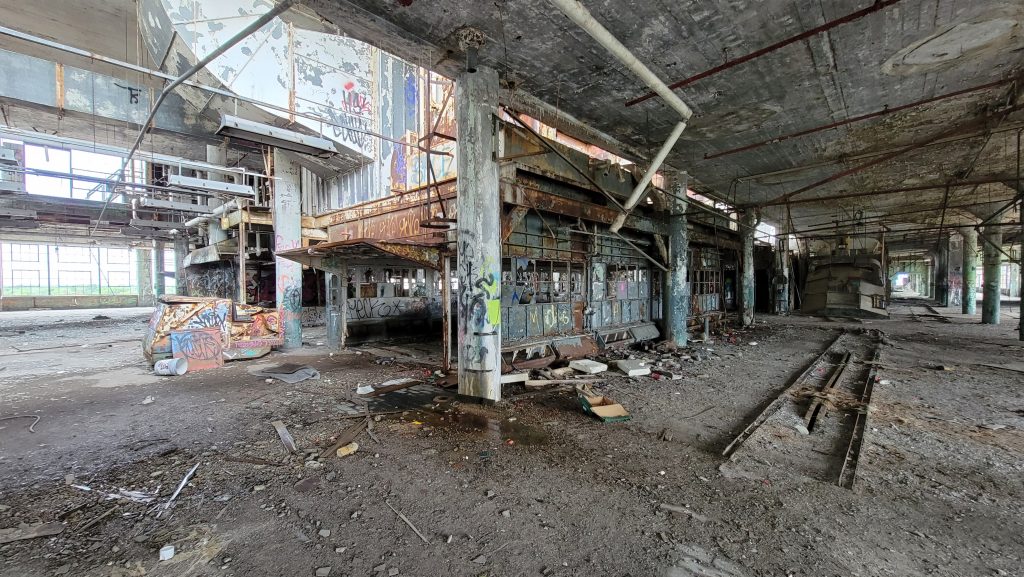 24. Tunnel of Terror (St. Paul)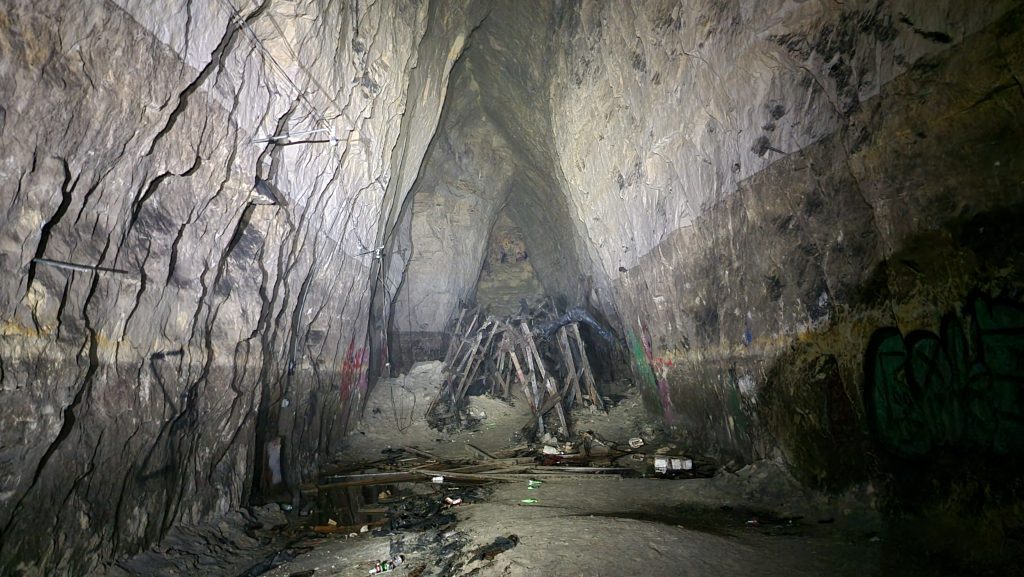 25. Tiny little drain that isn't Triple Helix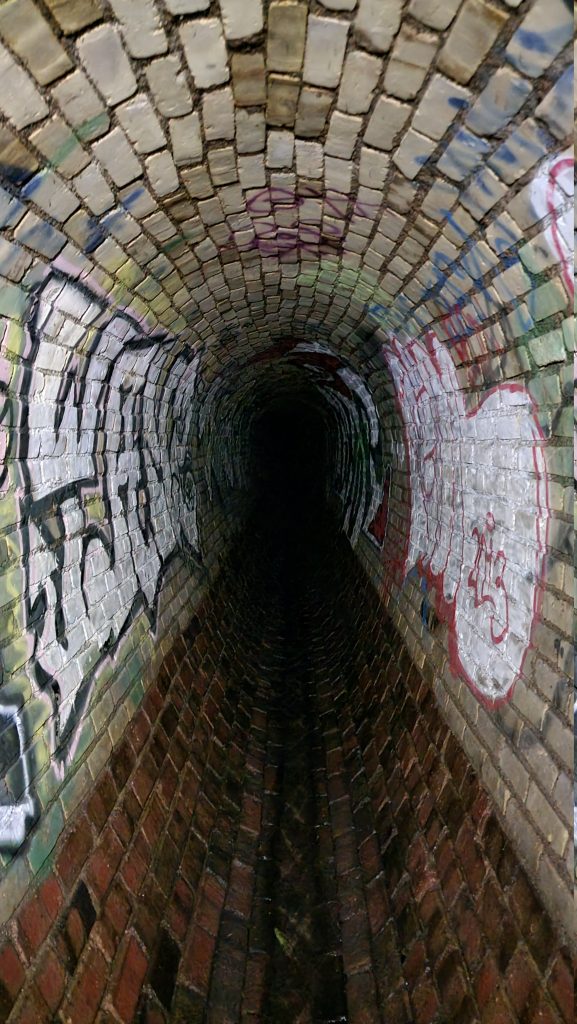 26. Union Station (Gary)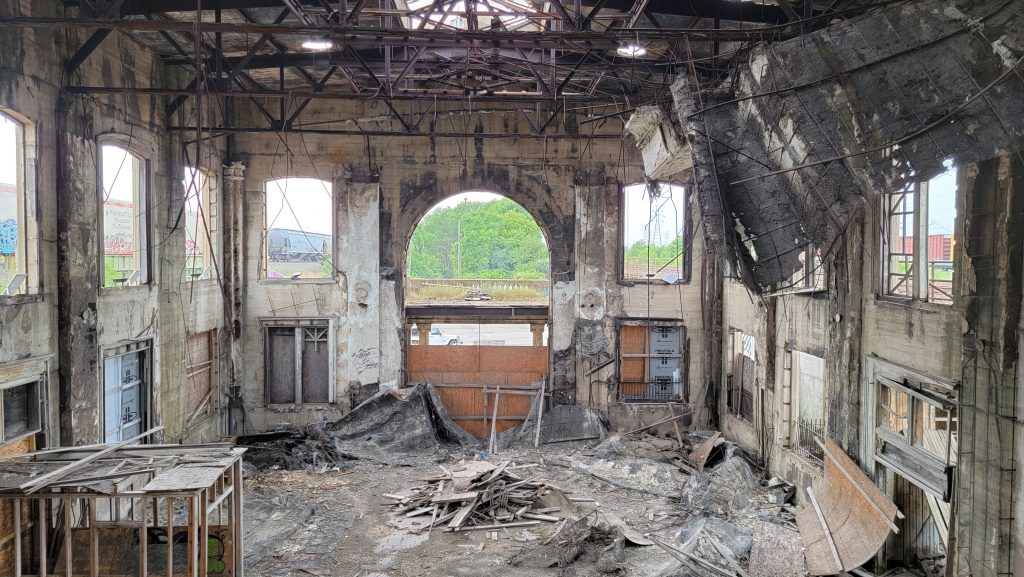 27. Palace Theater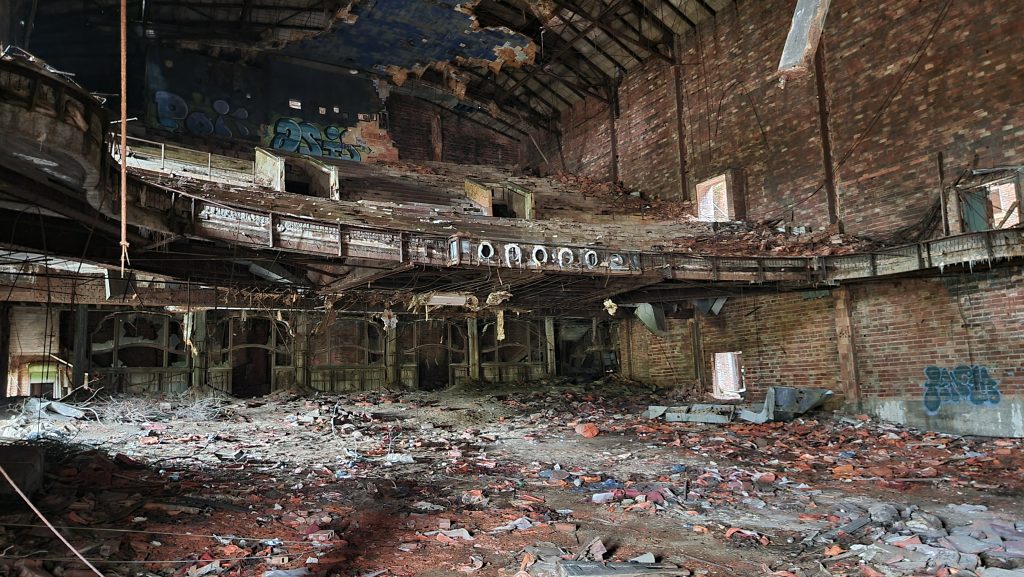 28. Municipal Building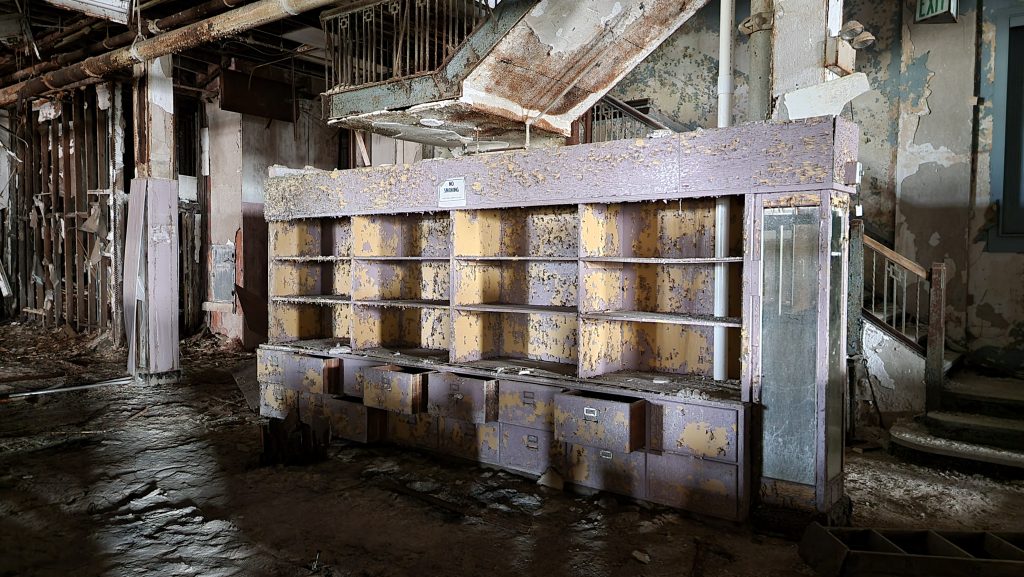 29. Post-Tribune Building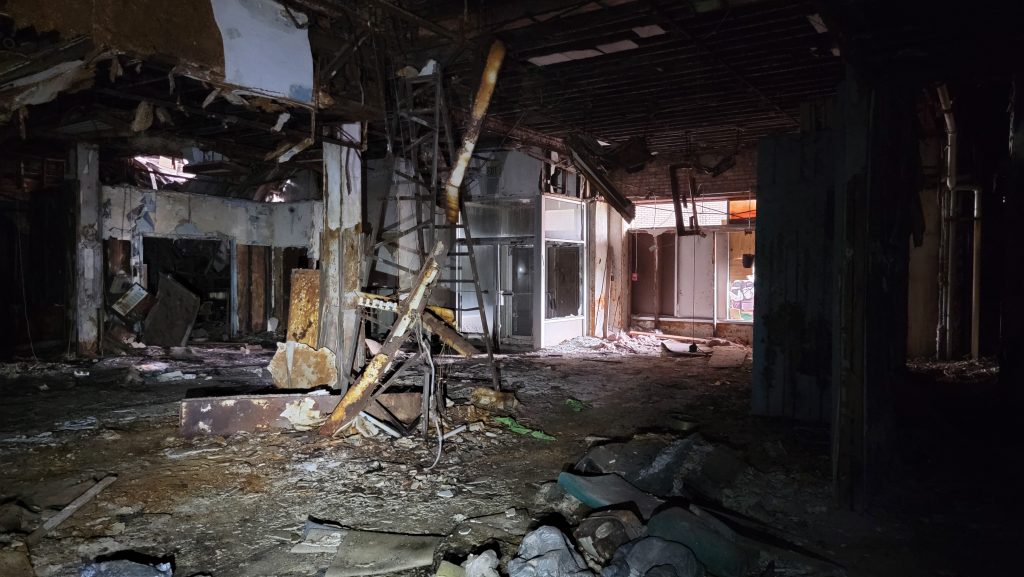 30. One of the many abandoned storefronts on Broadway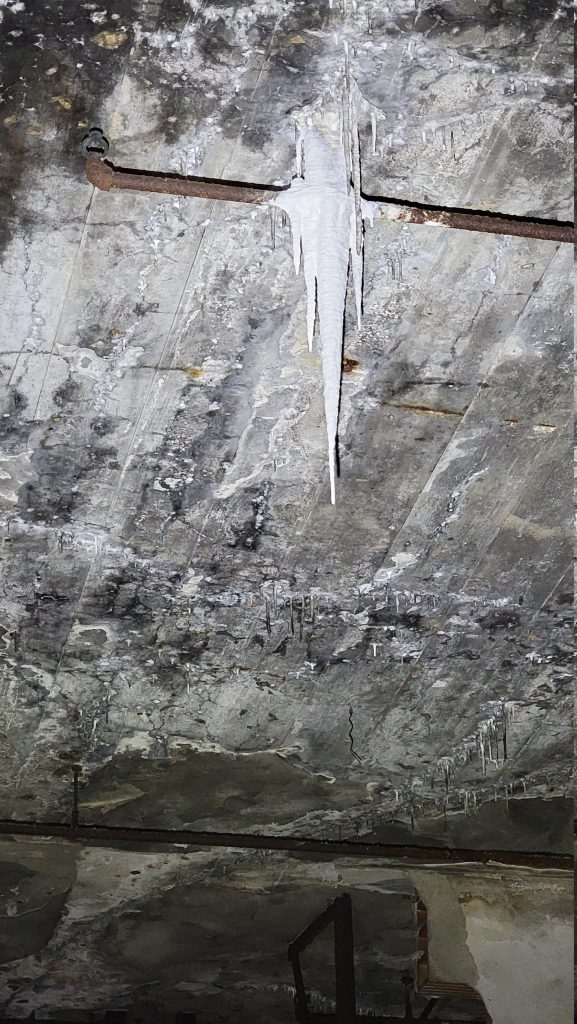 31. Methodist Church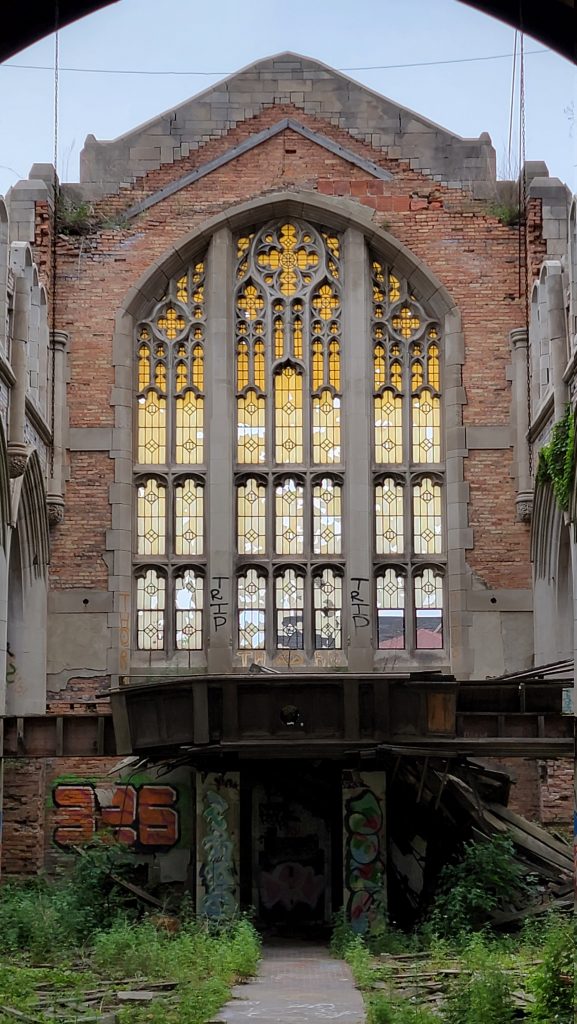 32. Abandoned police/fire lot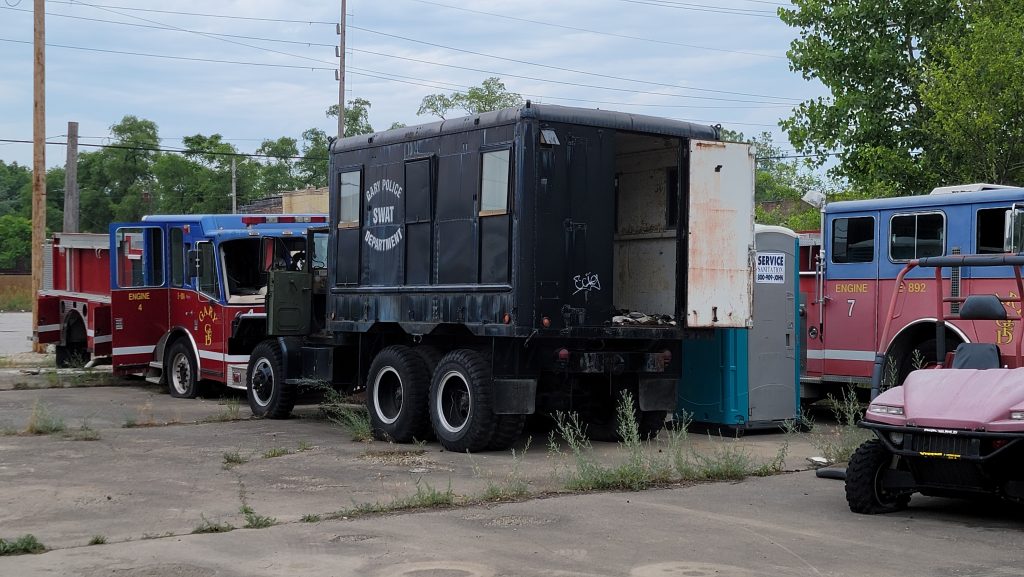 33. Horace Mann school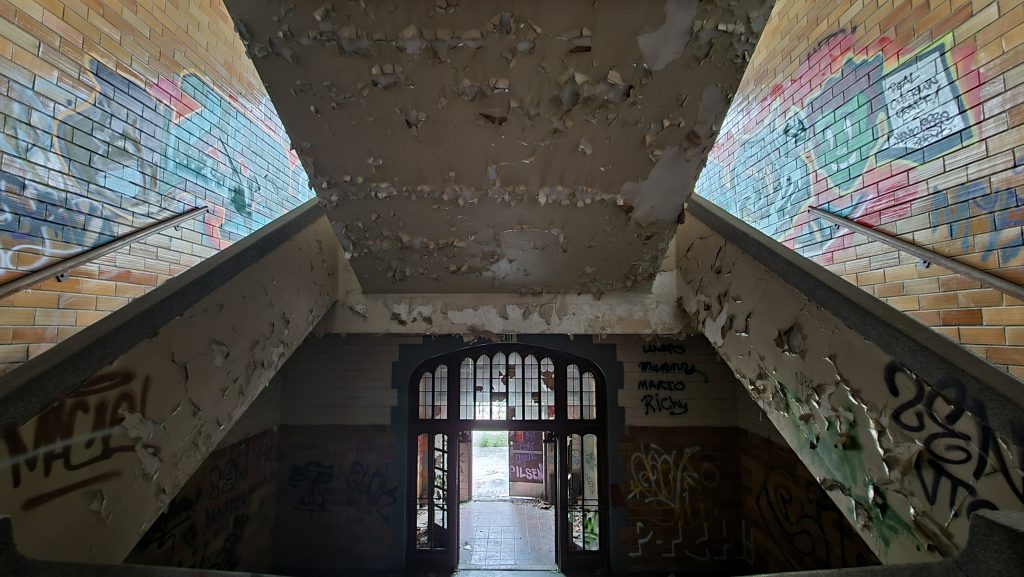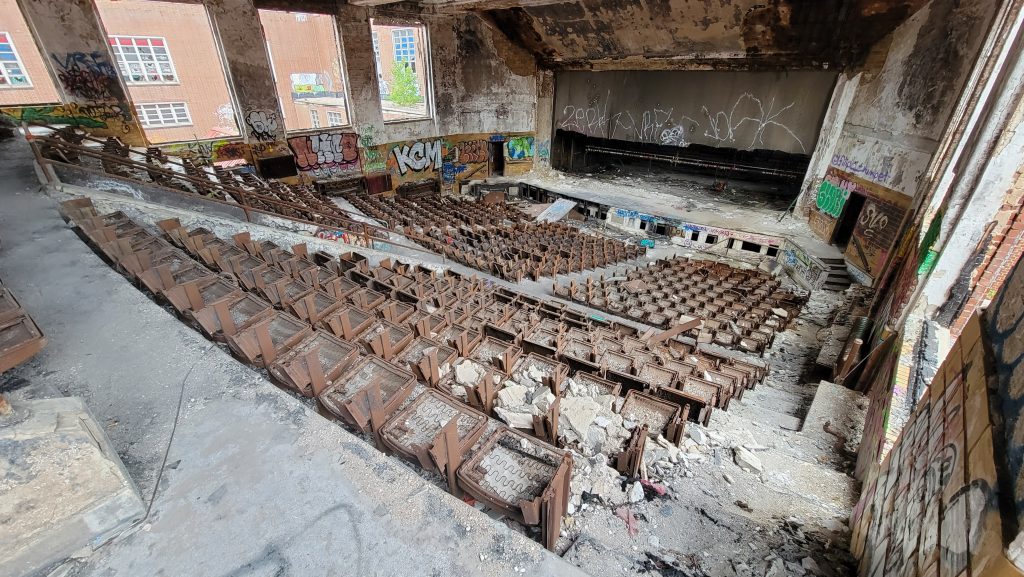 34. Emerson High School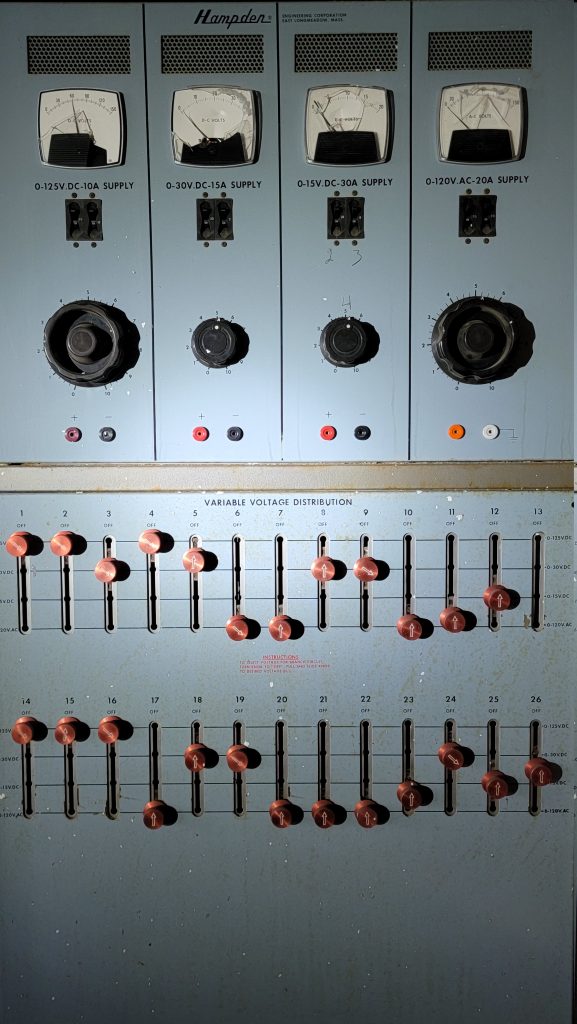 36. Screw and Bolt Factory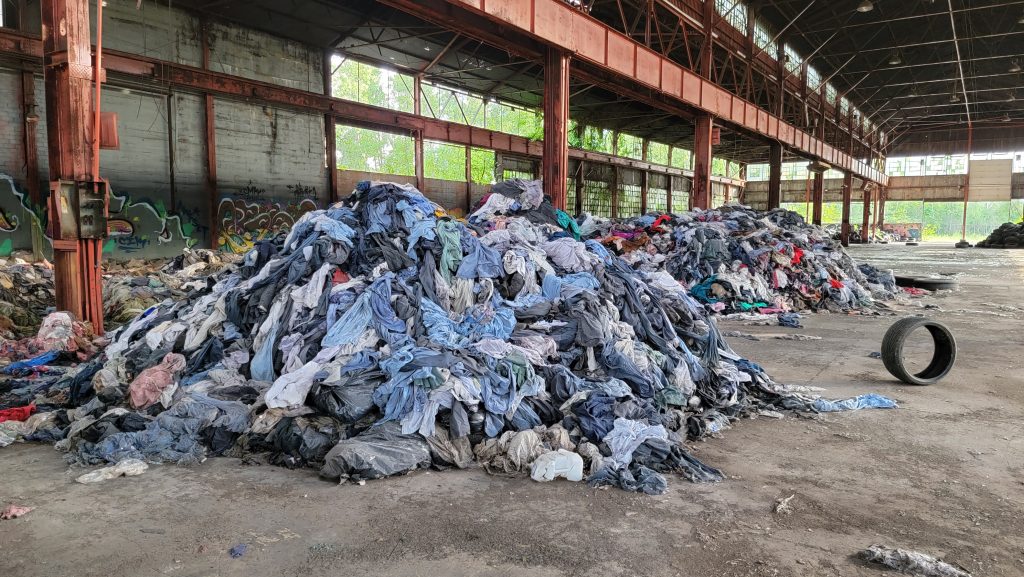 37. Democratic Party headquarters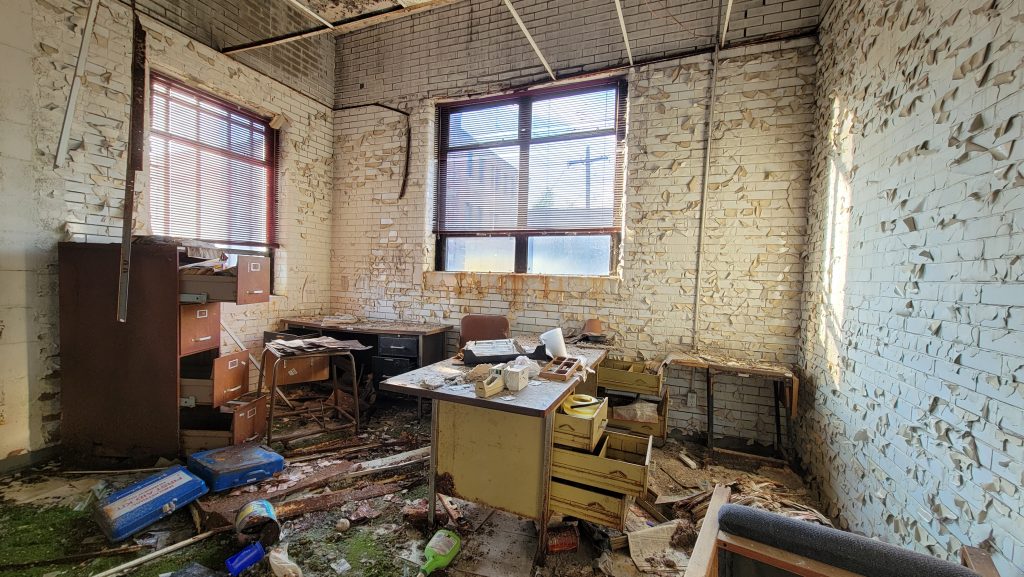 38. Gary Post Office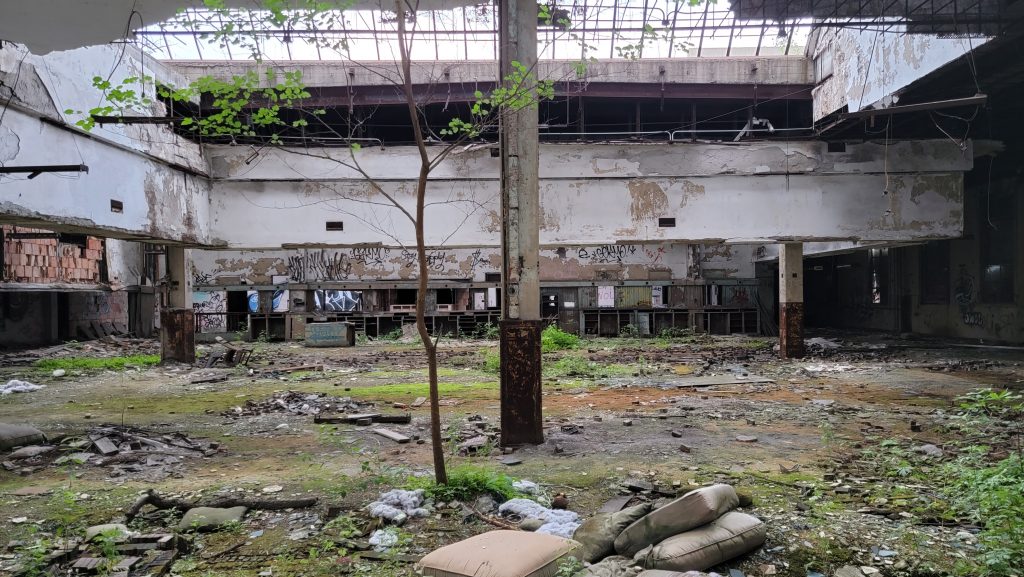 39. Sheet metal factory in Perry, NY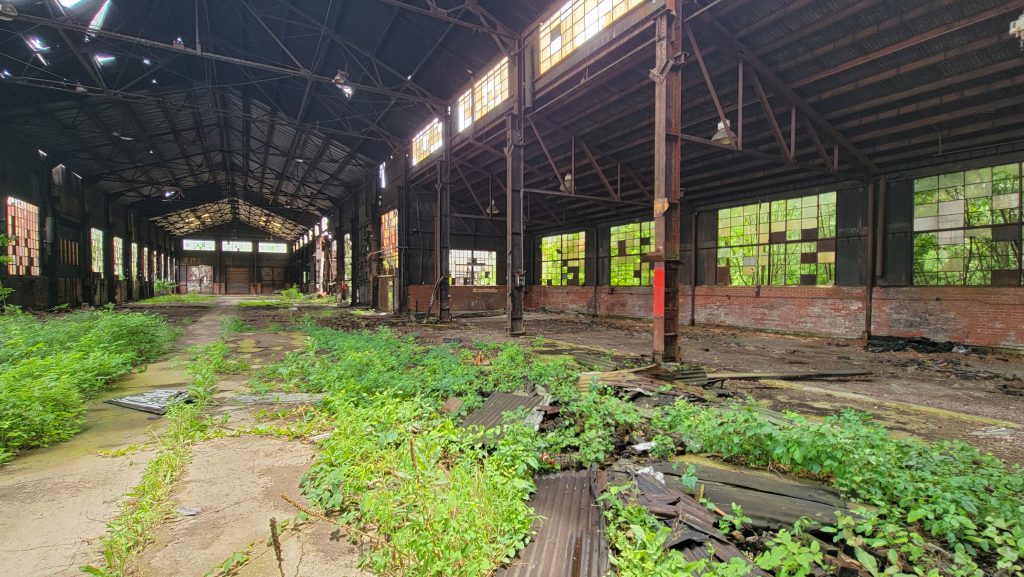 40. Hickling Station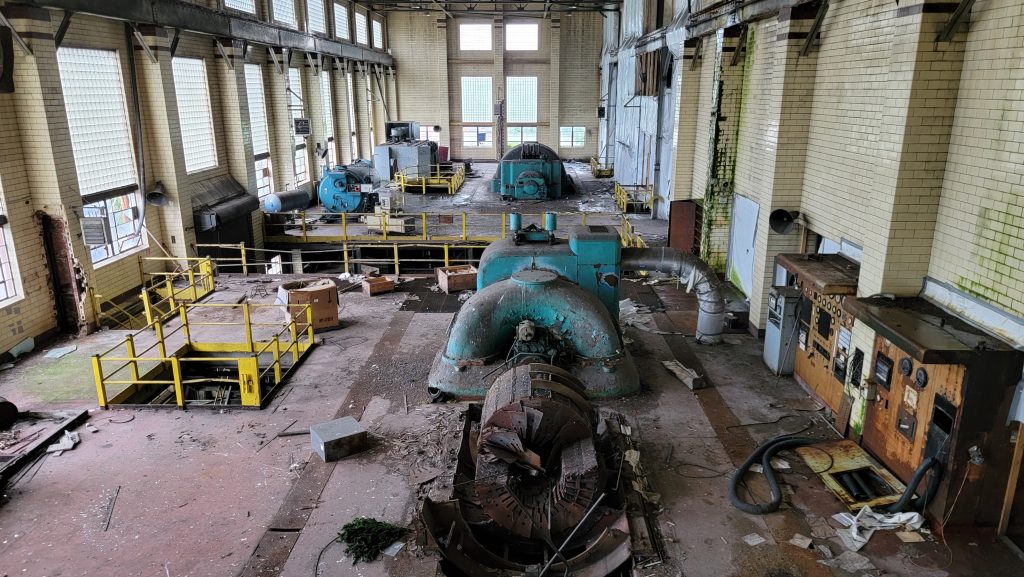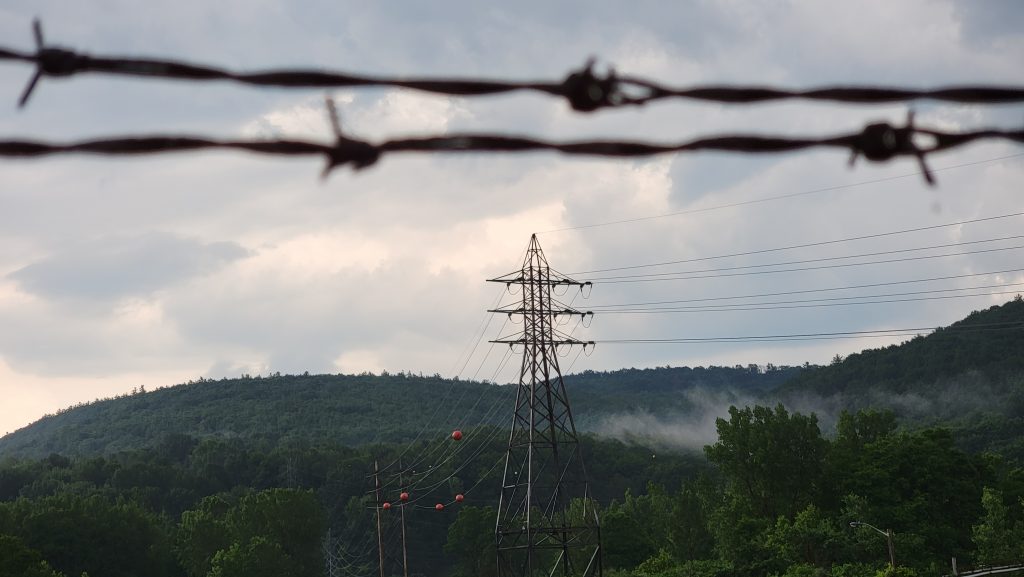 42. Liminal space in NYC that isn't actually the Army Terminal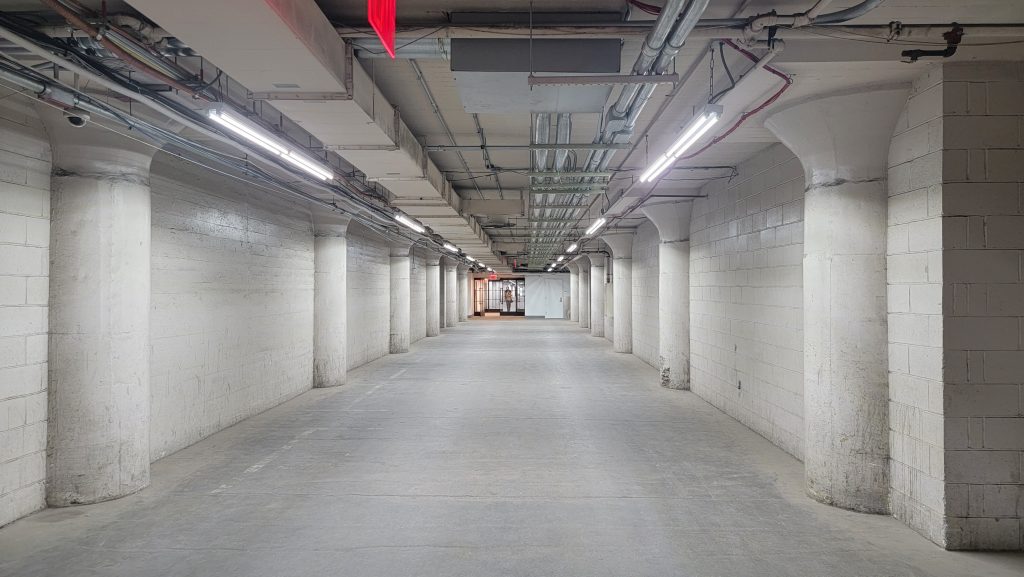 43. Brooklyn Army Terminal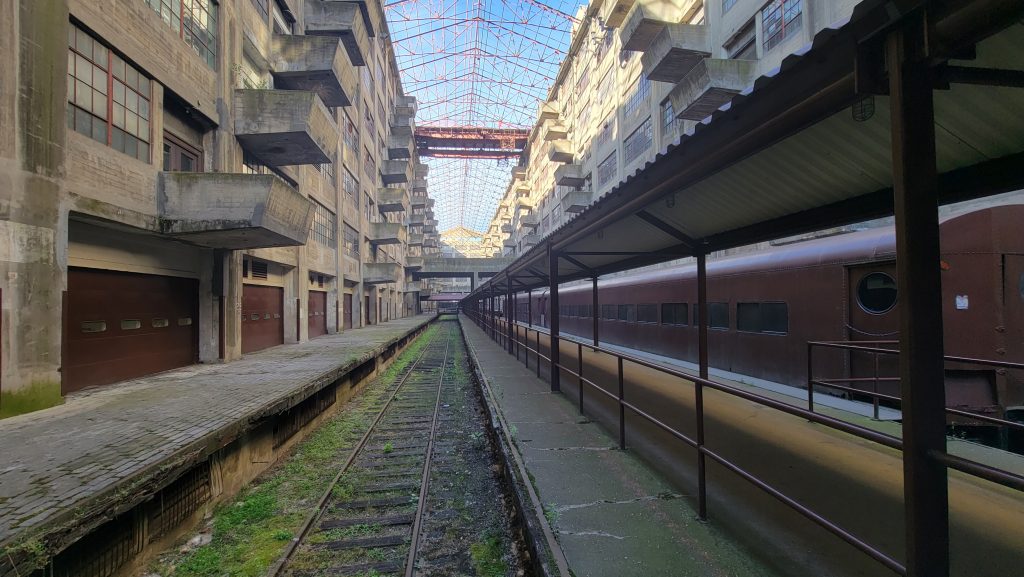 44. Powerhouse at Fort Tilden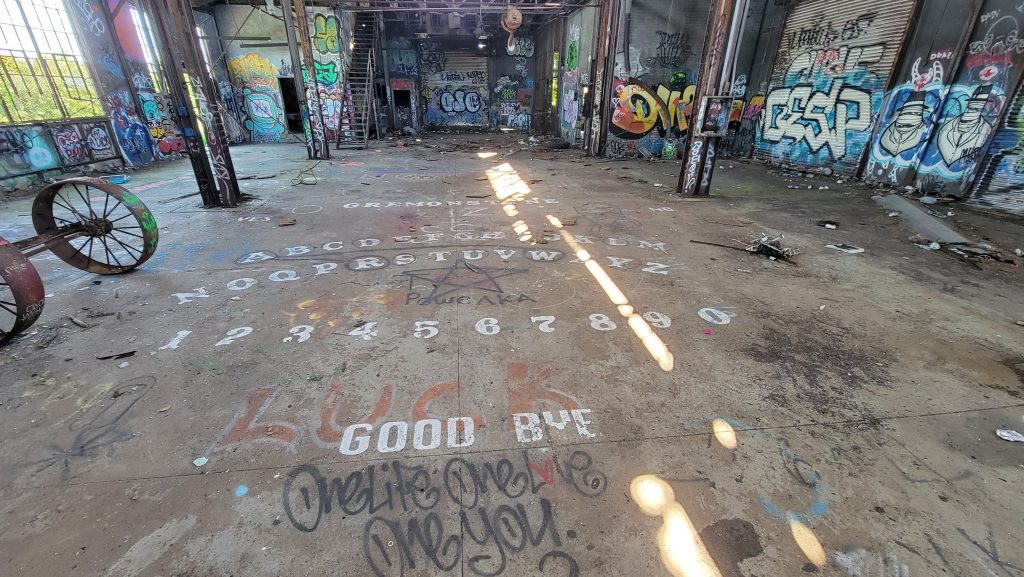 45. The Bunkers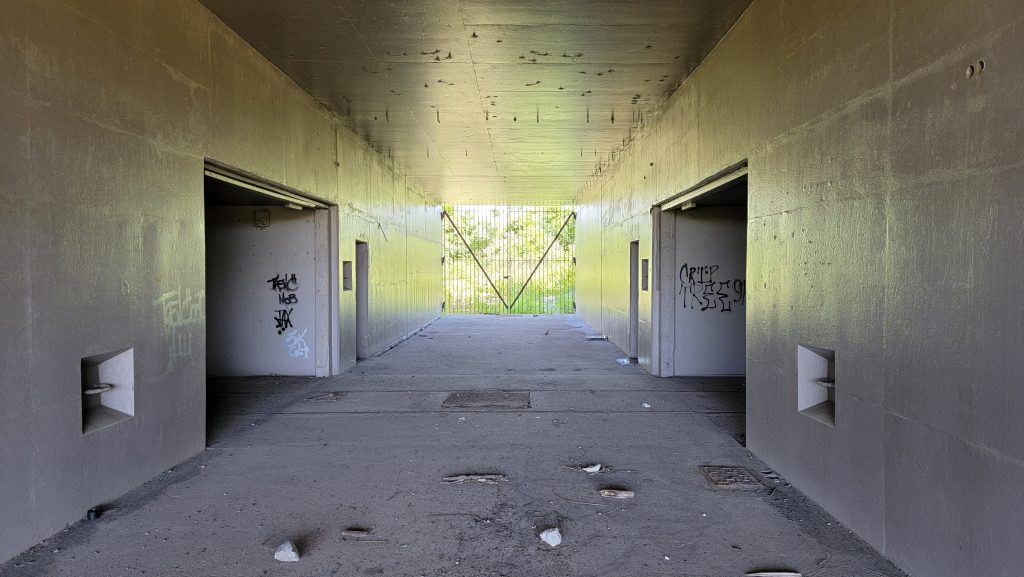 46. Not-really-abandoned motel turned to cabanas at Breezy Point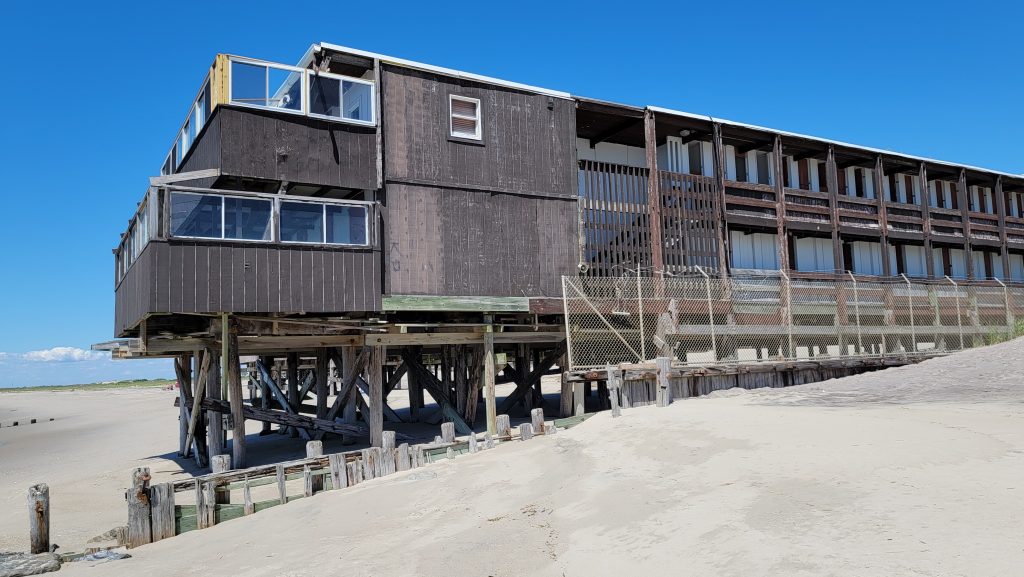 47. The TWA hotel, before it reopened post-covid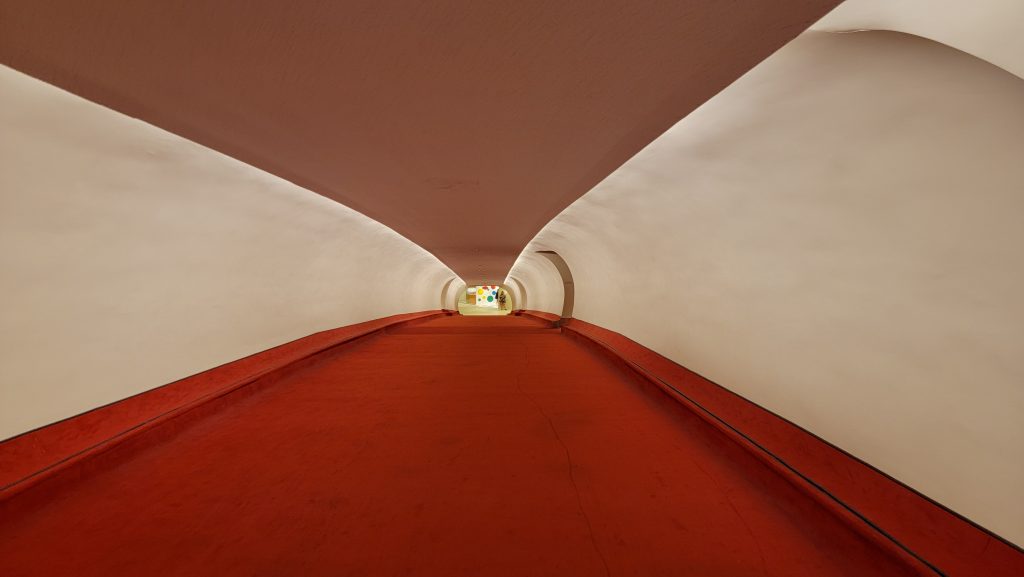 48. Violent wards of Kings Park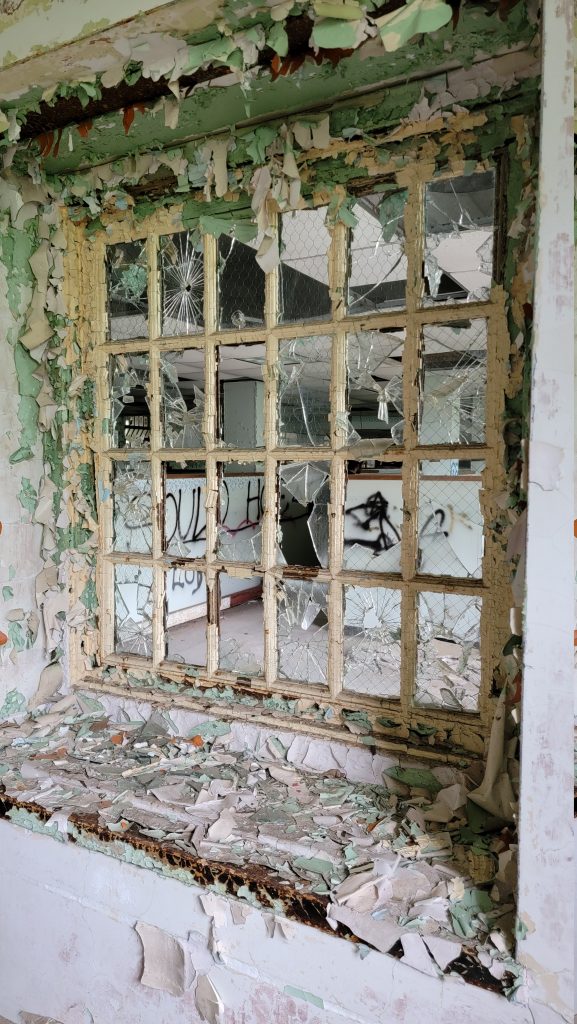 49. KPPC building 121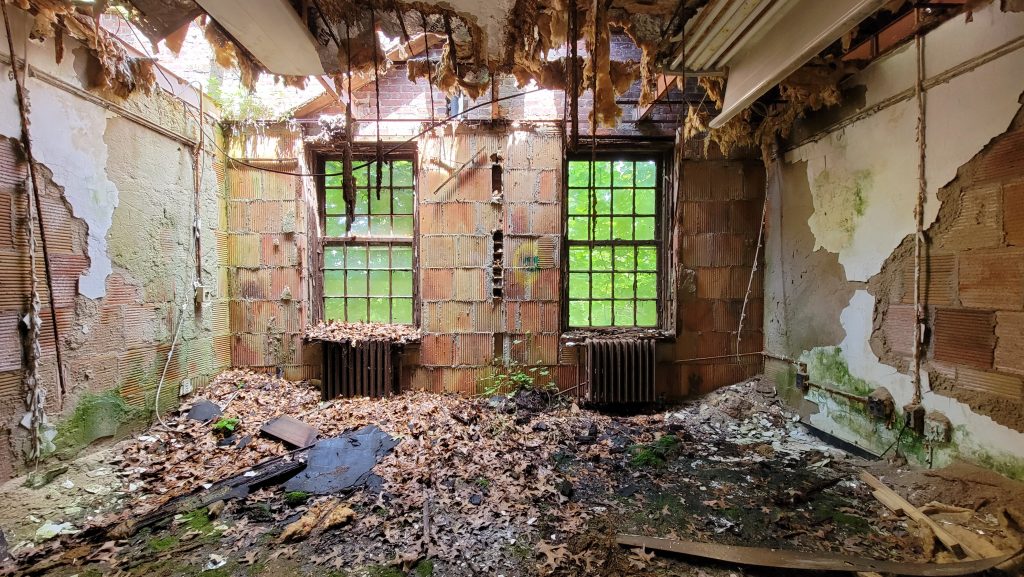 50. And Building 22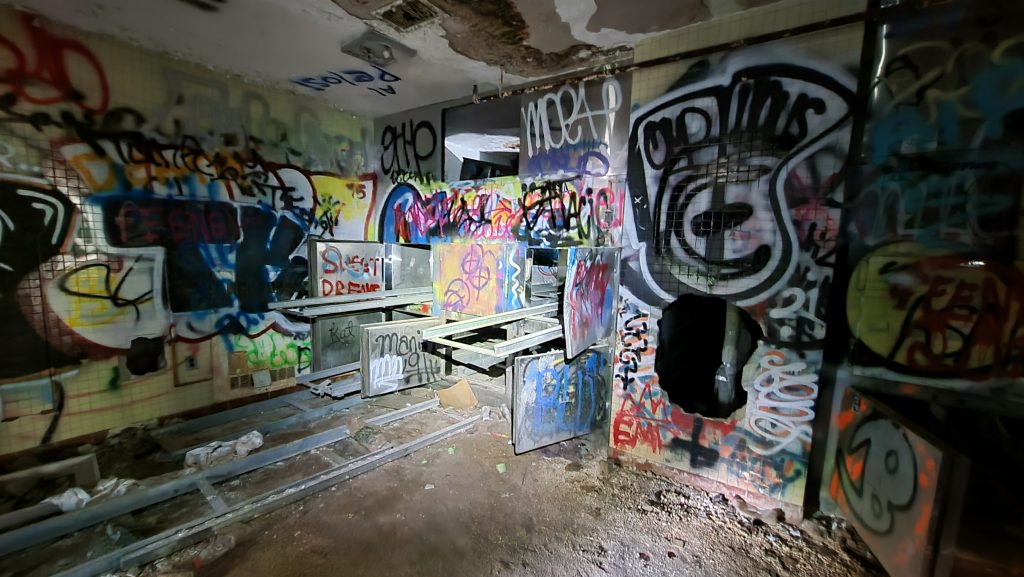 51. And building 7, with Bryan from the Proper People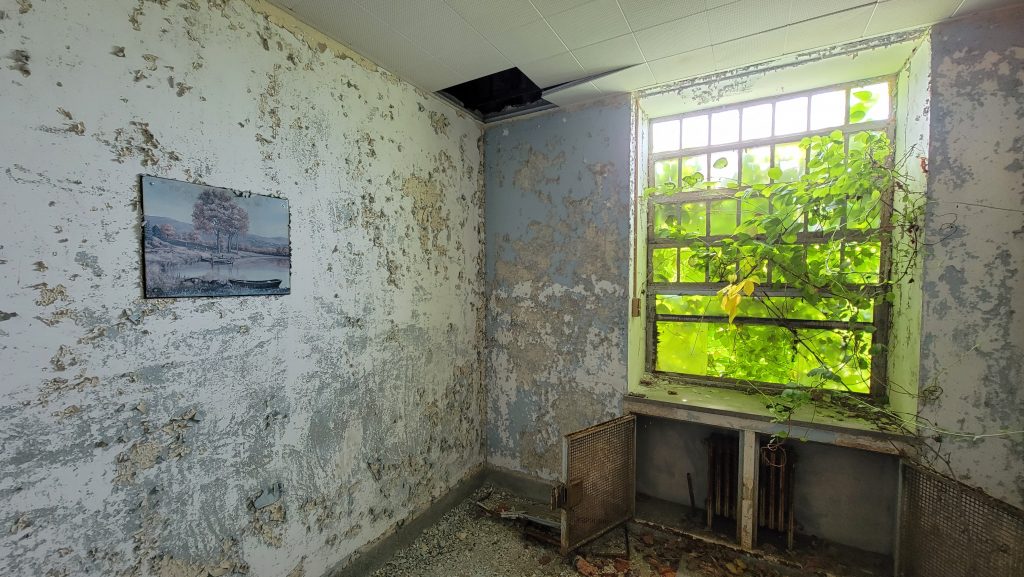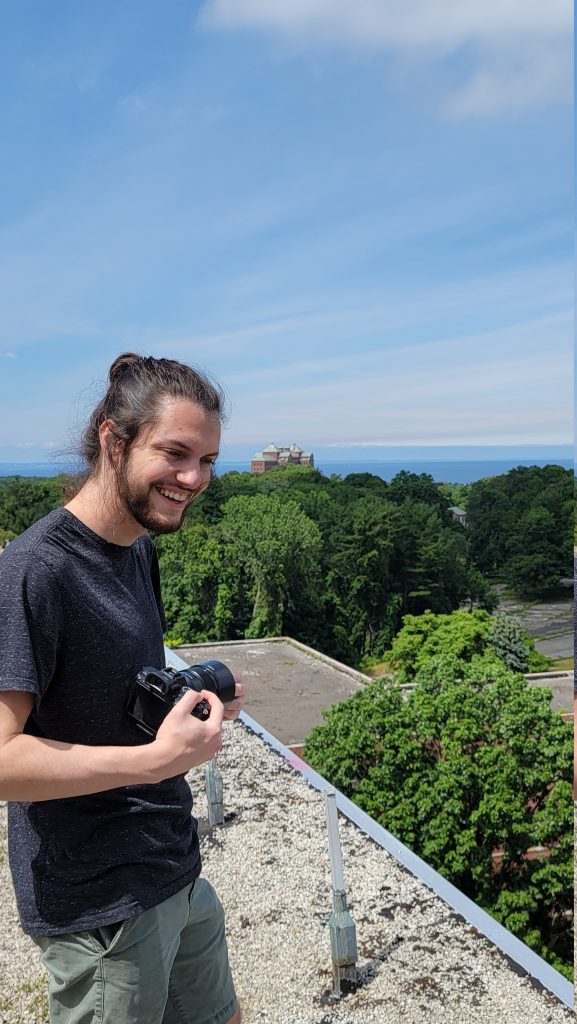 I still haven't actually been to this one…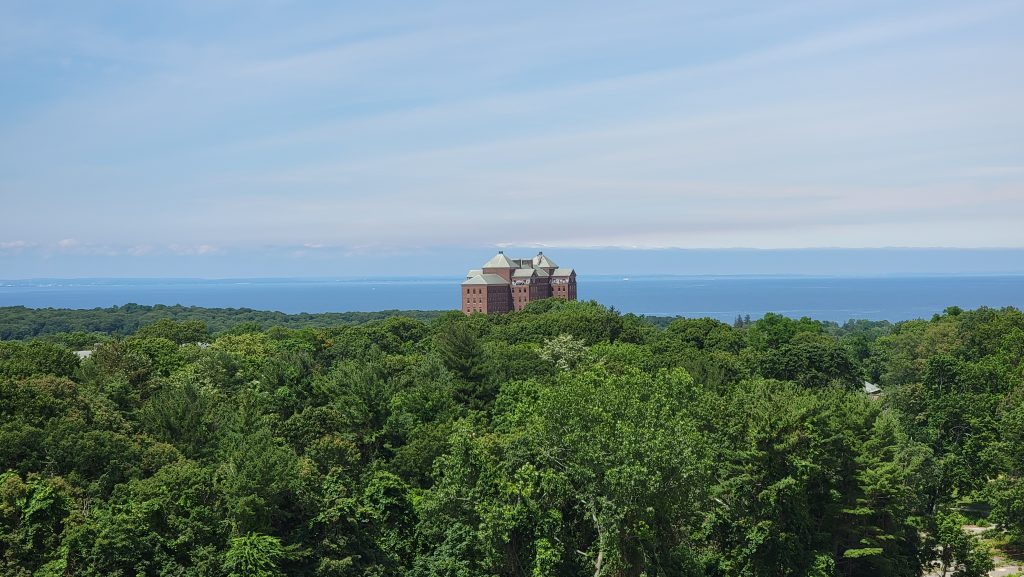 52. Earth Station Coram, just because @zocbex said I'd never find it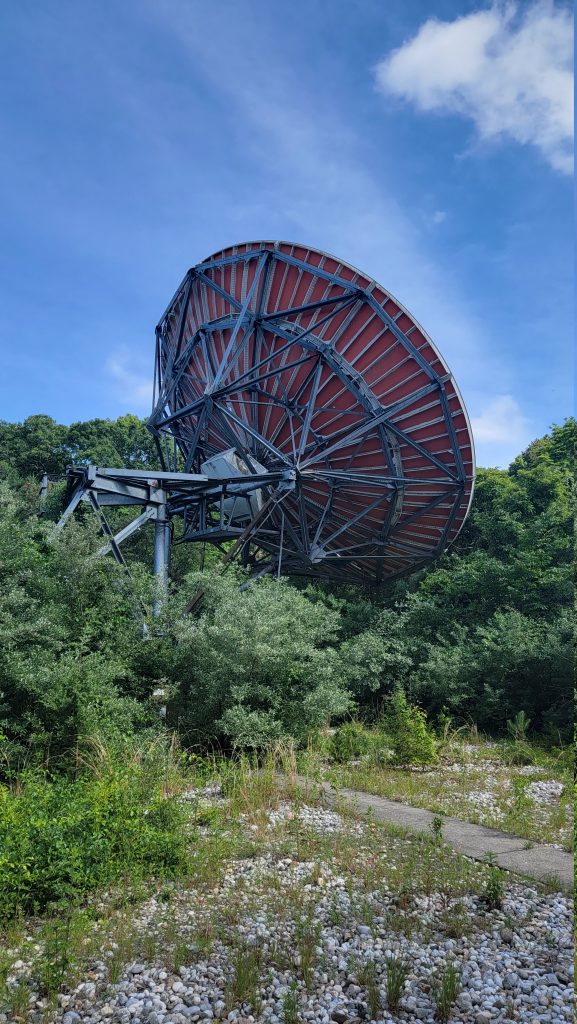 53. Rockland County synagogue

54. Beacon hat works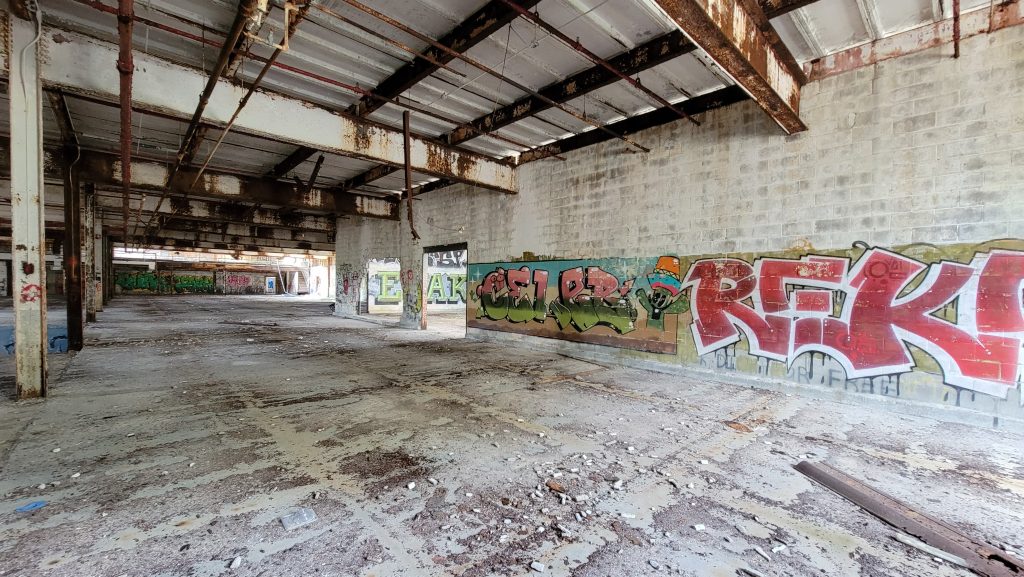 55. A little too late to Denning's Point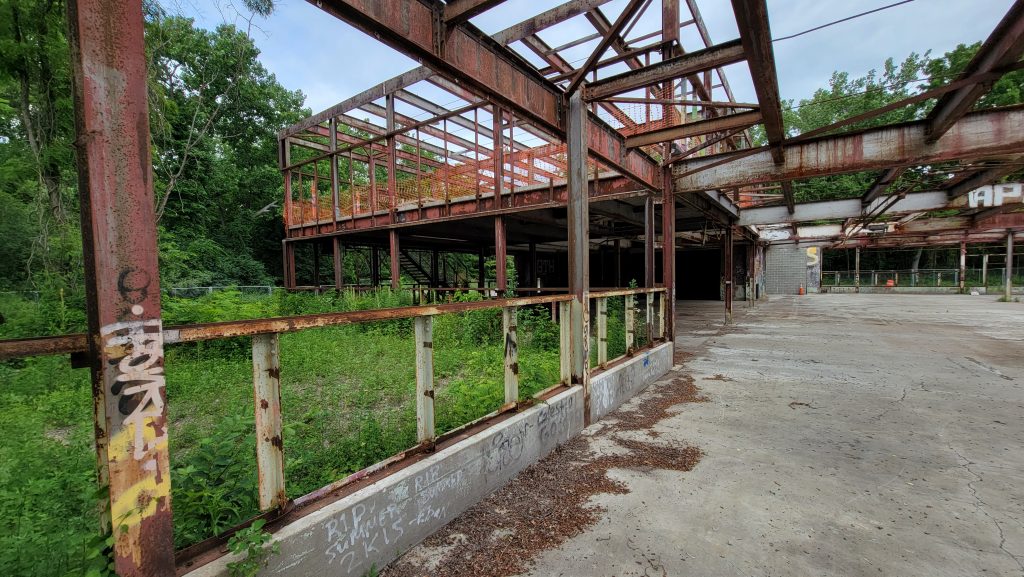 56. Nevele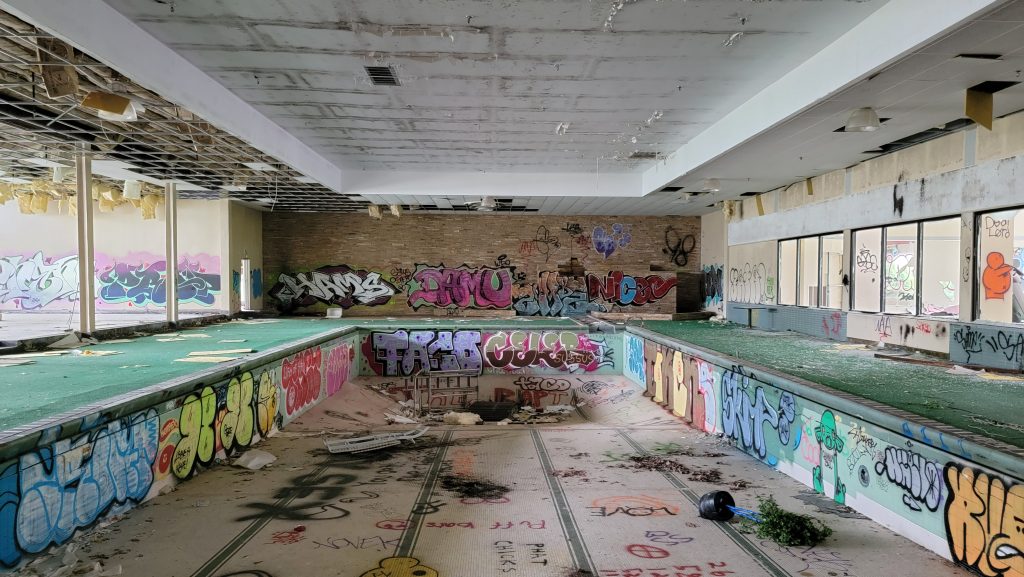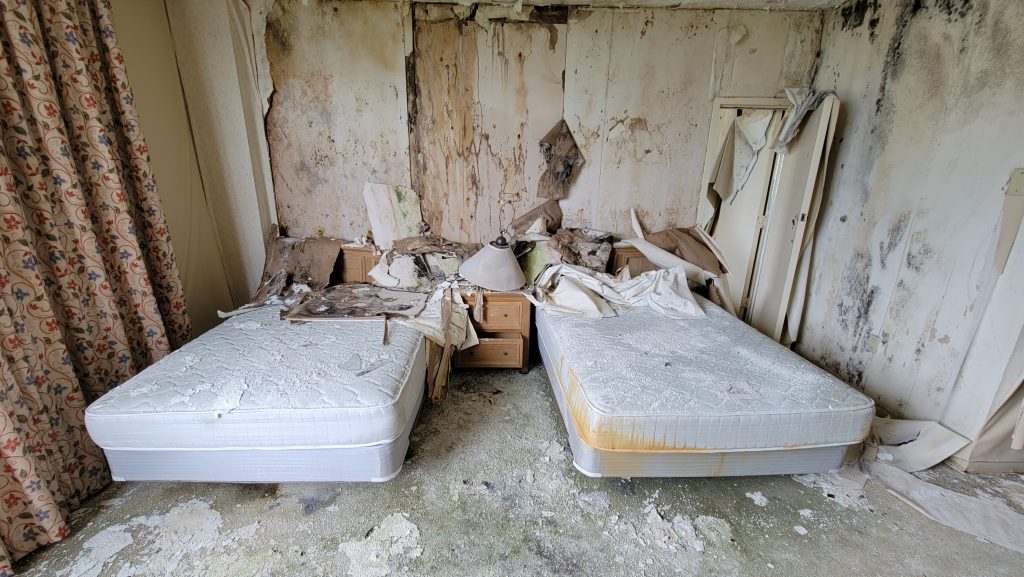 57. The even more rotten Homowack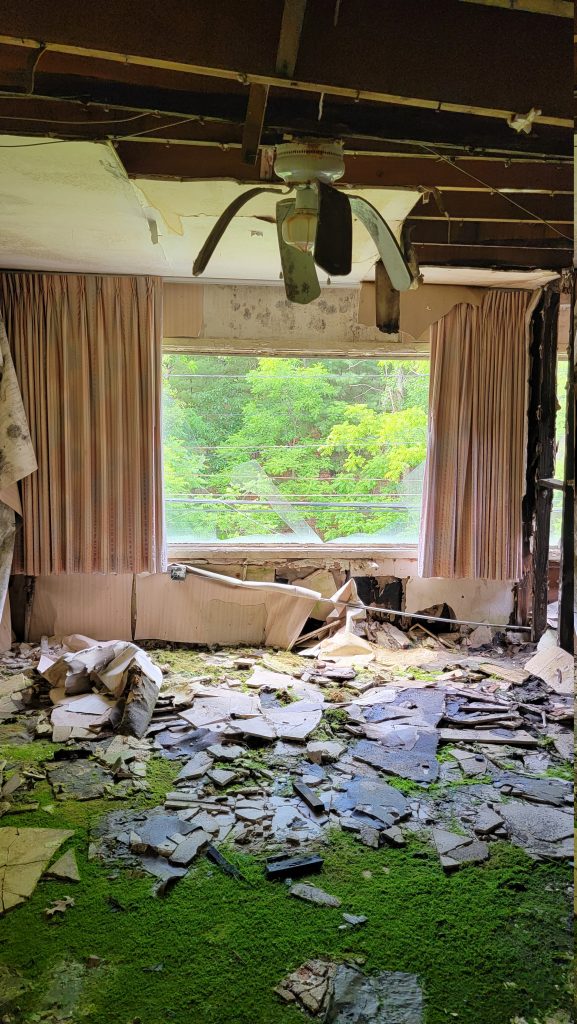 58. Monticello Manor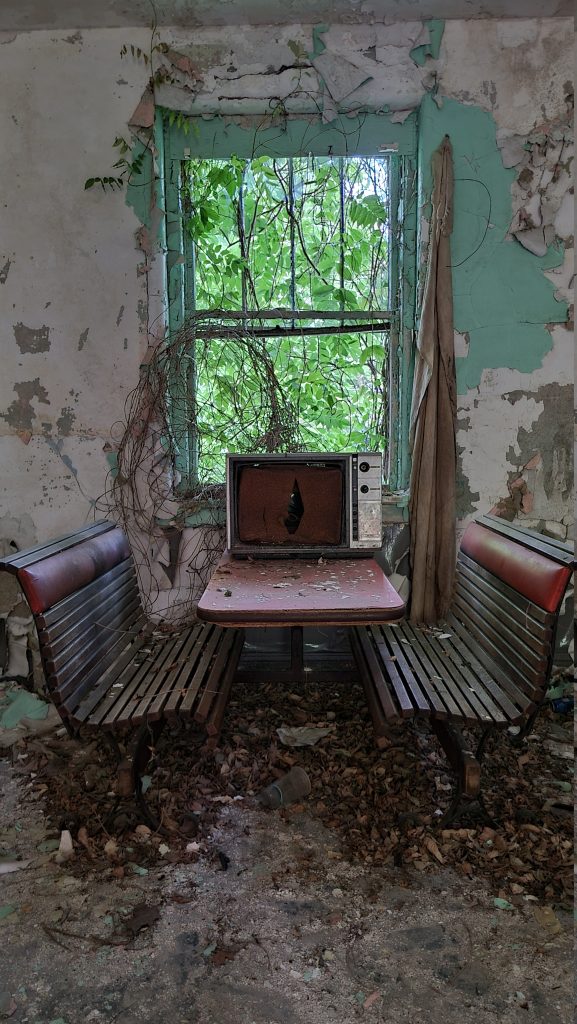 59. The Pines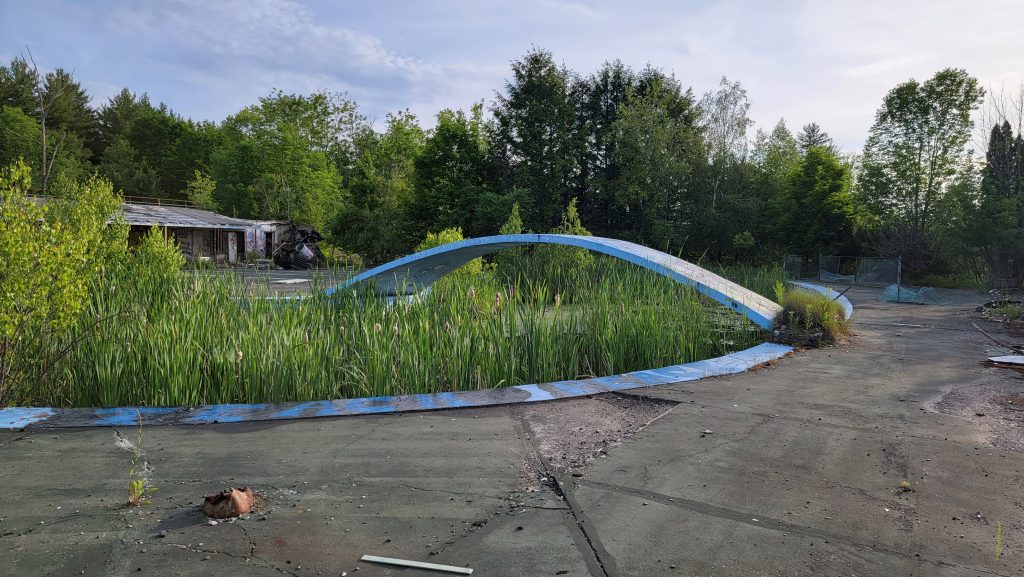 60. Gutted theater in Woodbourne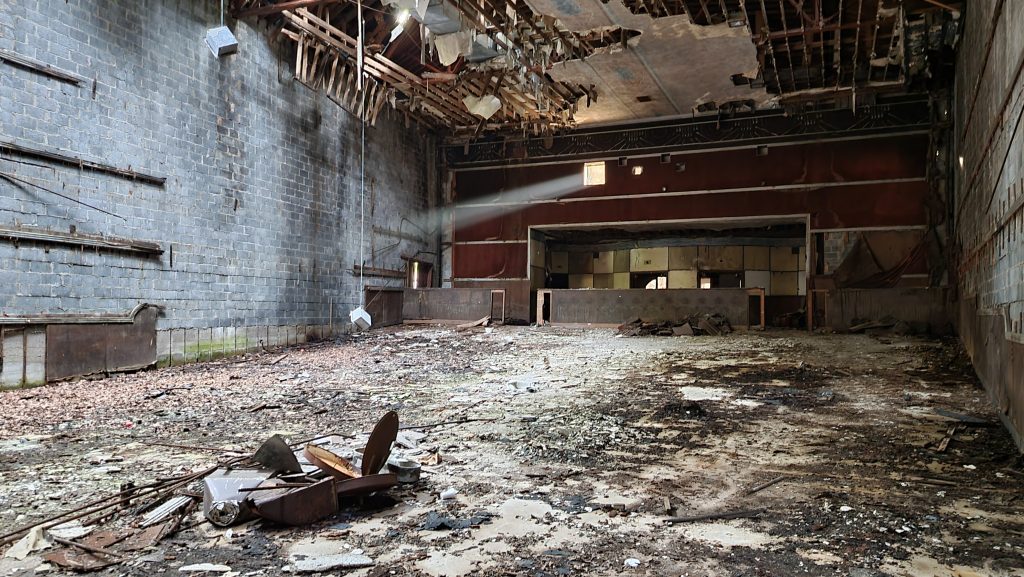 61. Kingston Mines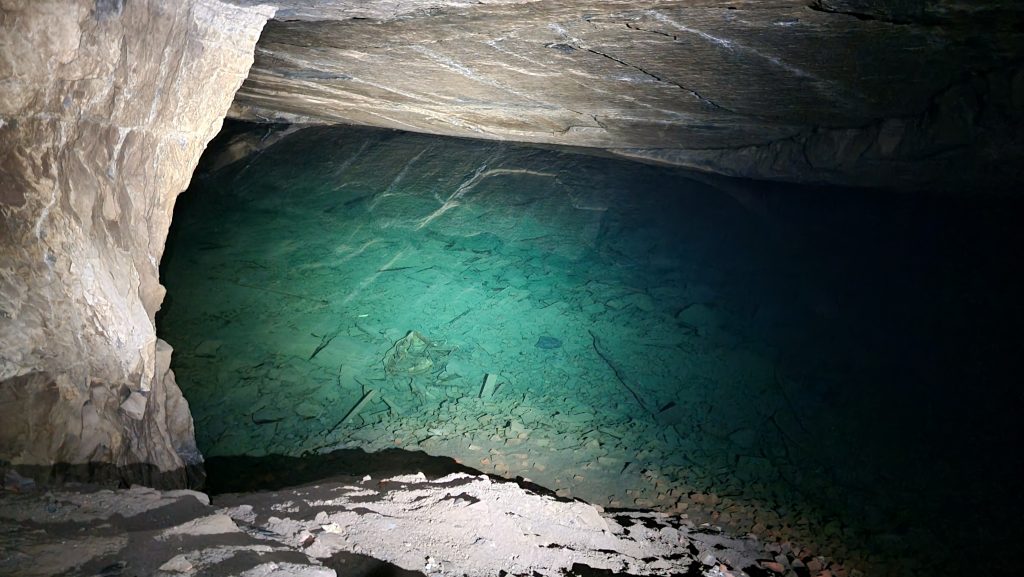 62. Southwark power plant in Philly. Some people invited me to a BBQ here… and actually showed up. Much more than I expected with my past experiences in Philadelphia, I must say!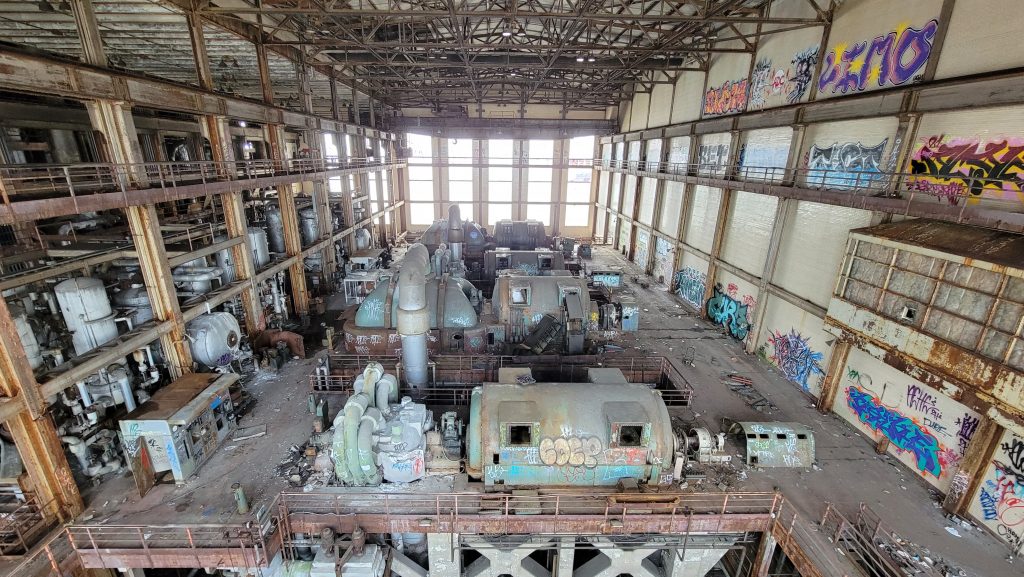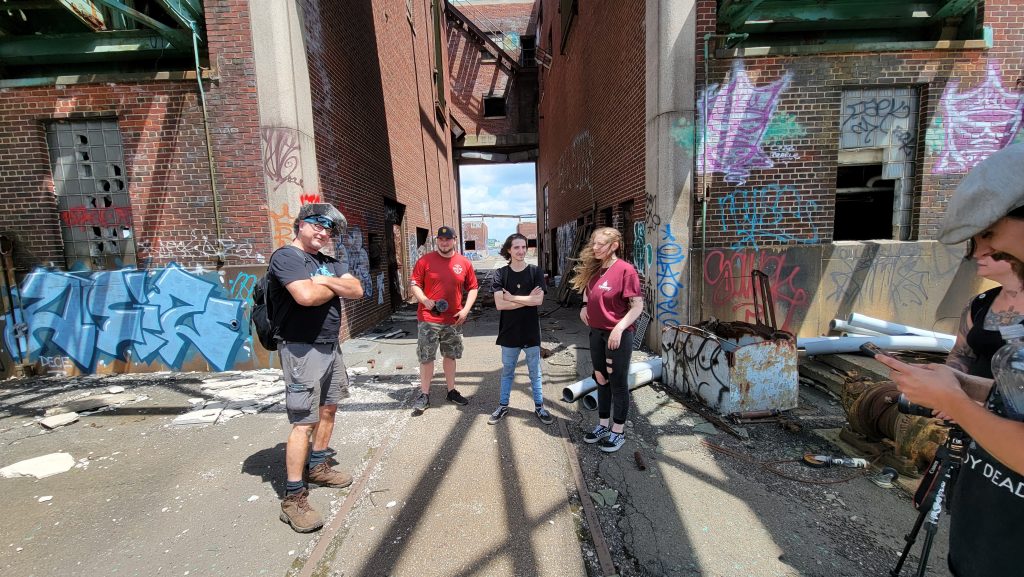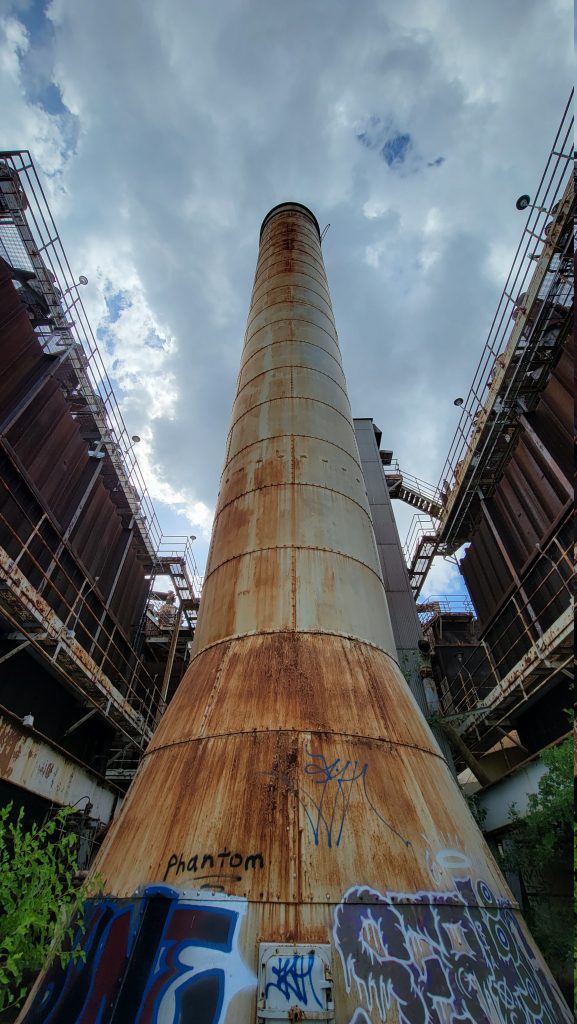 63. Gould Street station (Baltimore)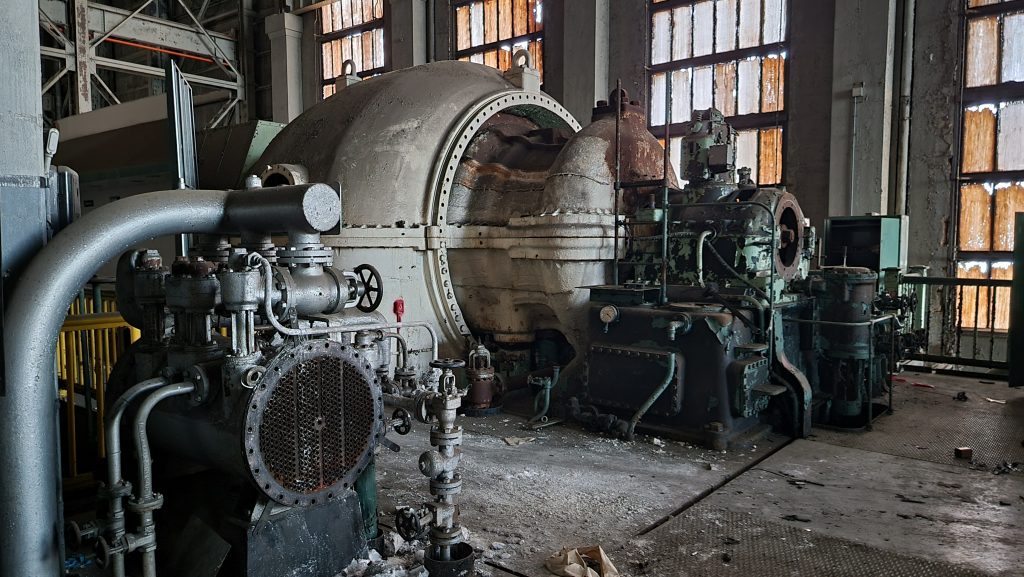 64. "Haunted" house near Letchworth Park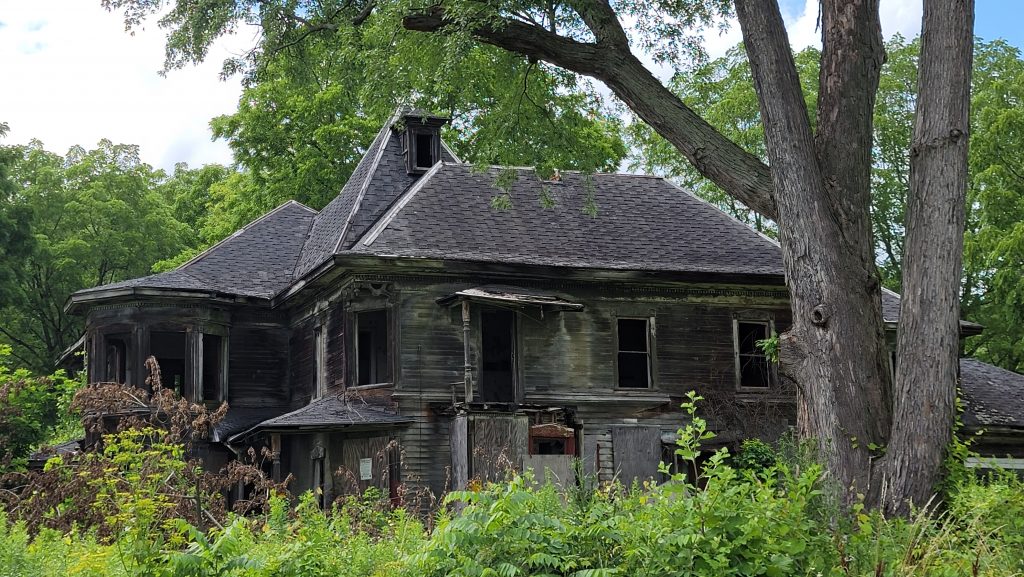 65. Newark State School infirmary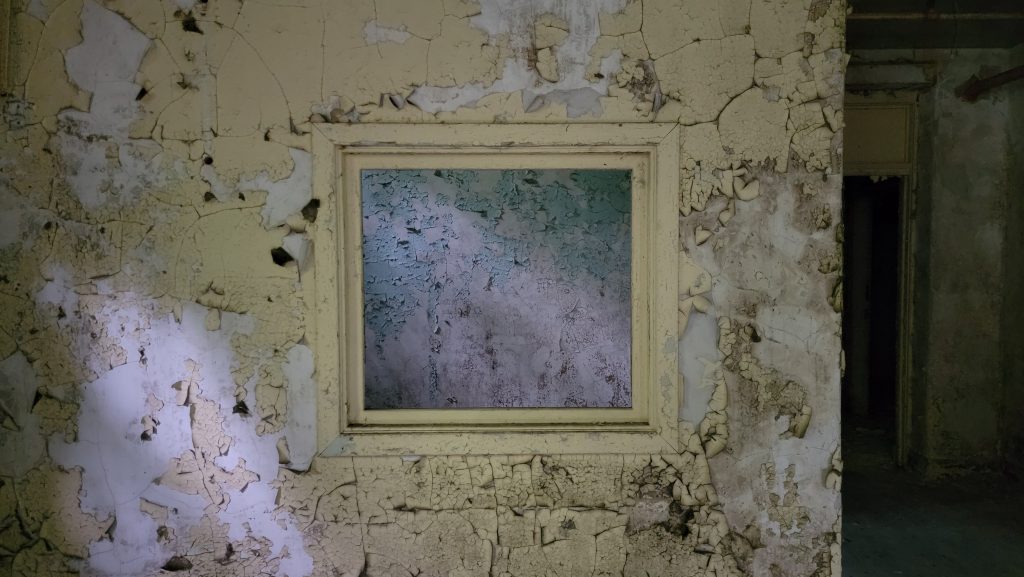 66. Manchester Roundhouse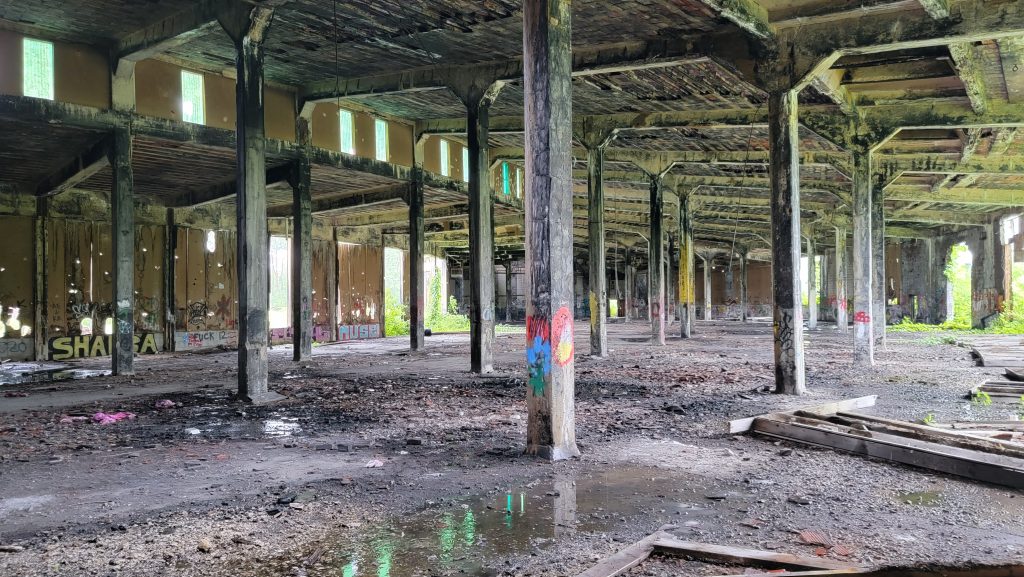 67. St Mary's (2nd time)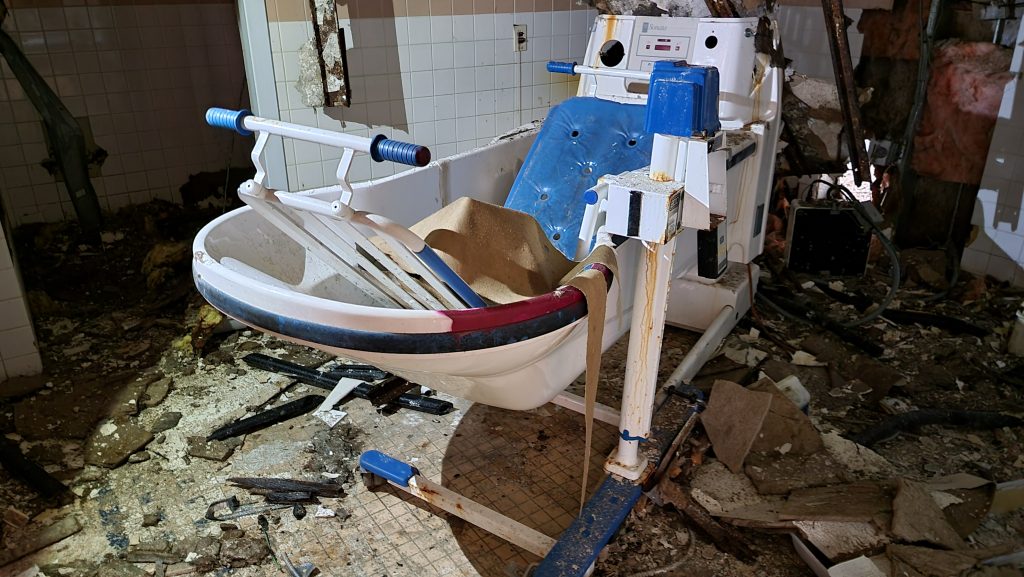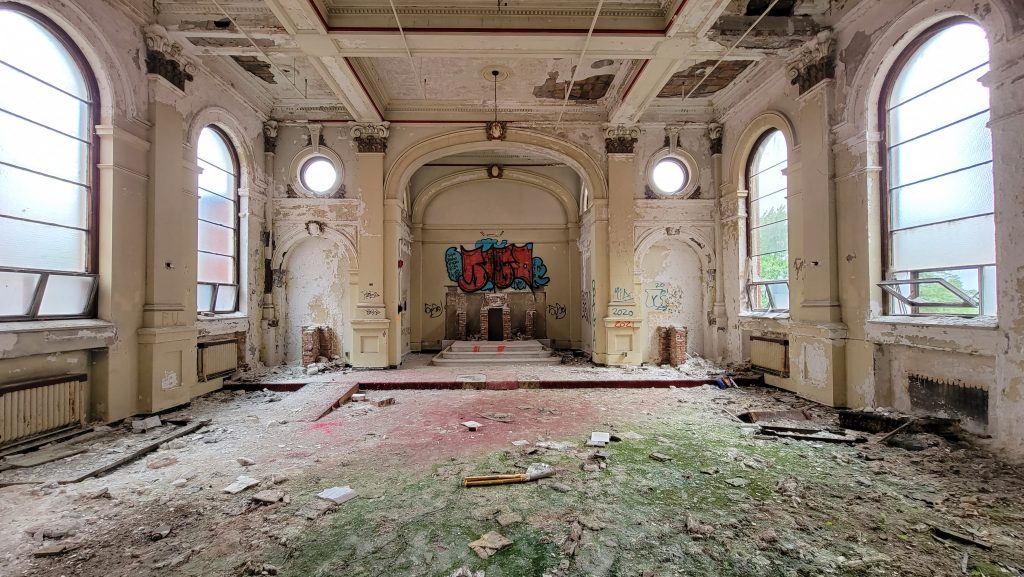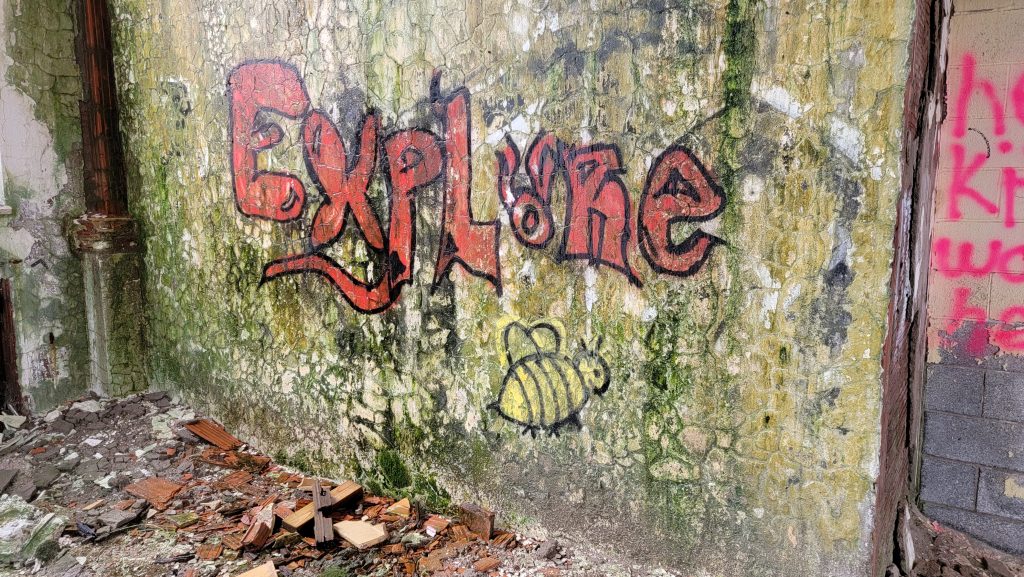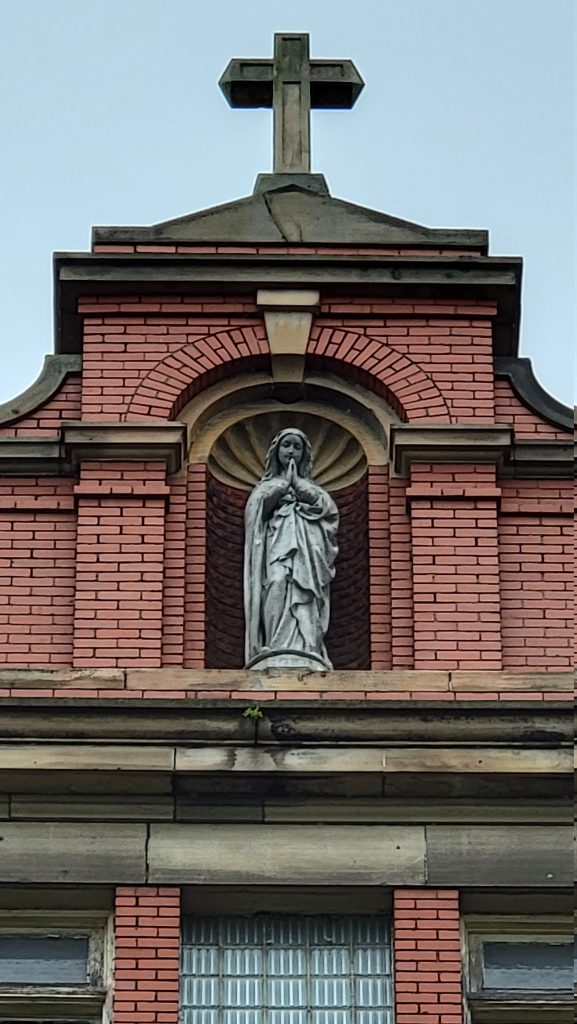 68. The Hall of Machines (Niagara Falls)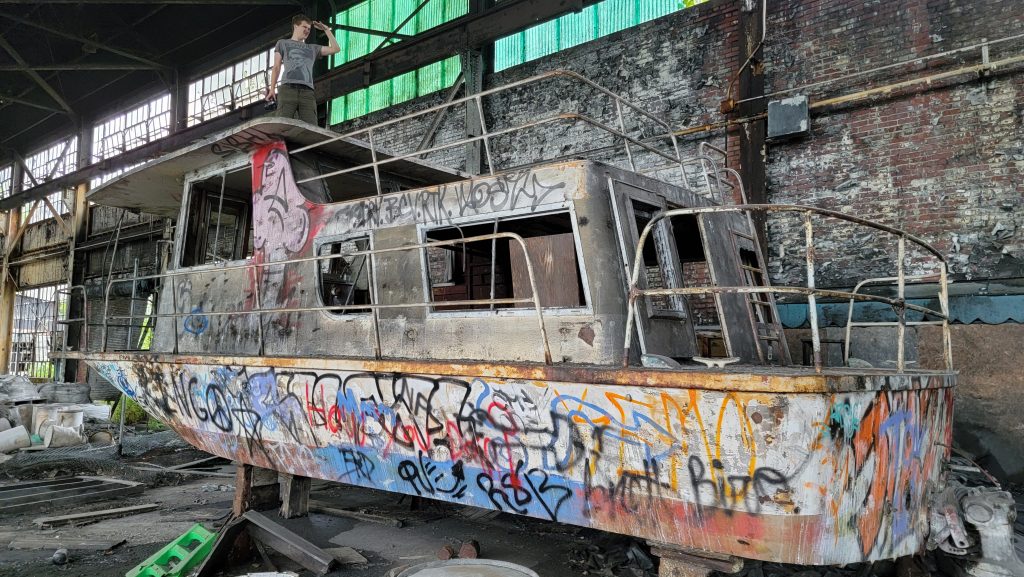 69. Perot Elevator (Buffalo)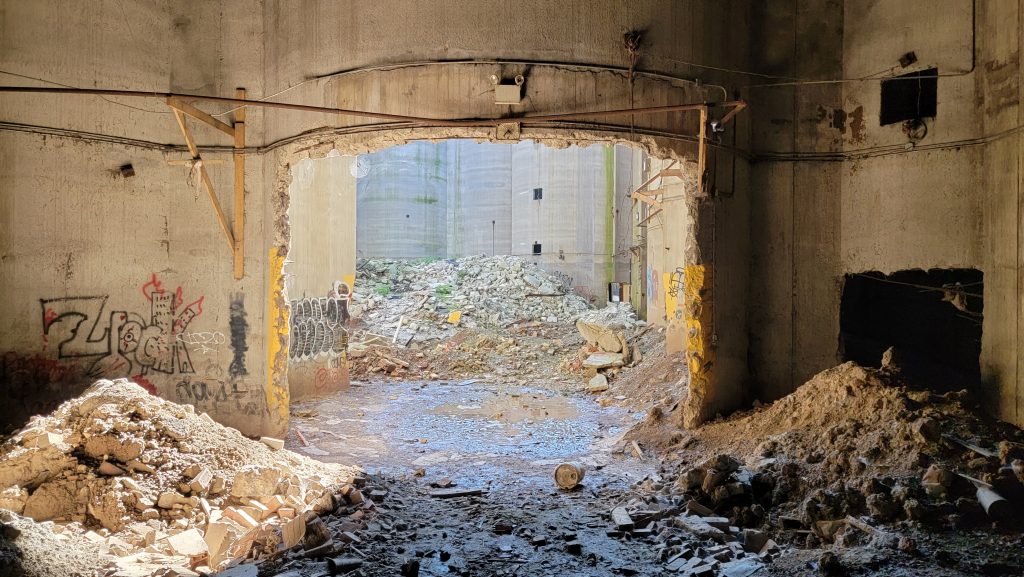 70. Silo City, where I sliced my hand open trying to climb through a window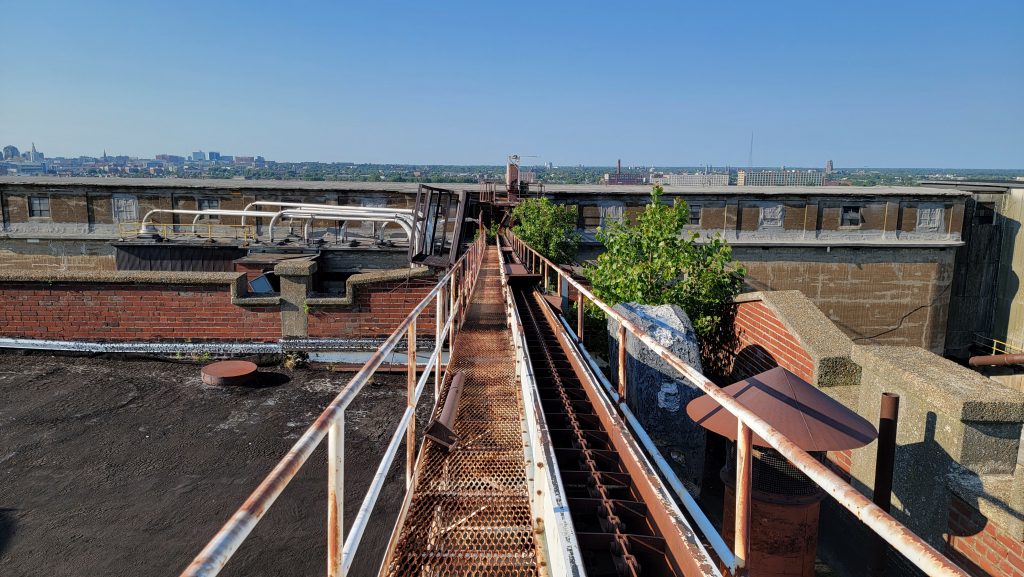 71. Abandoned 1930s heritage train with Broken Down Buffalo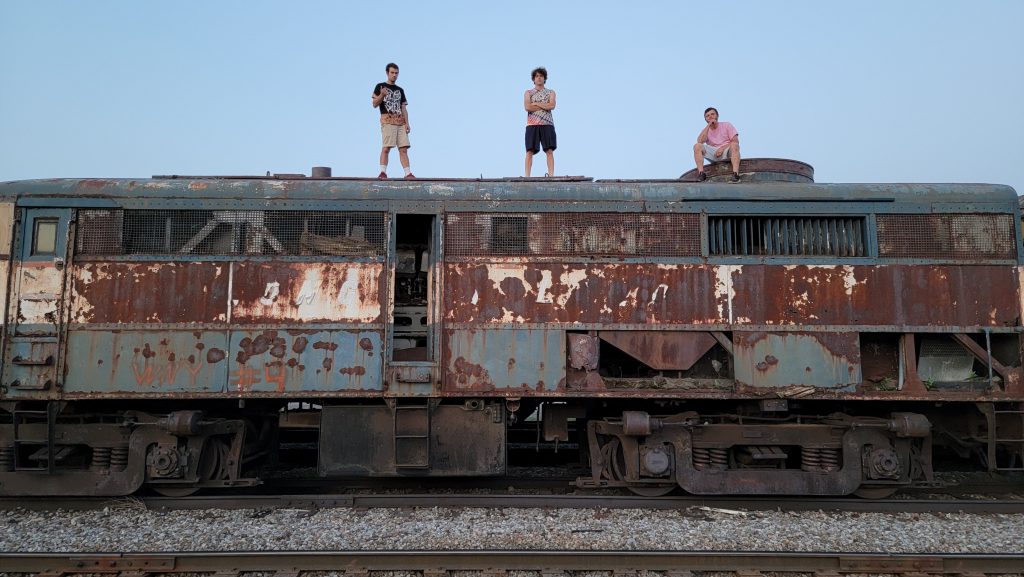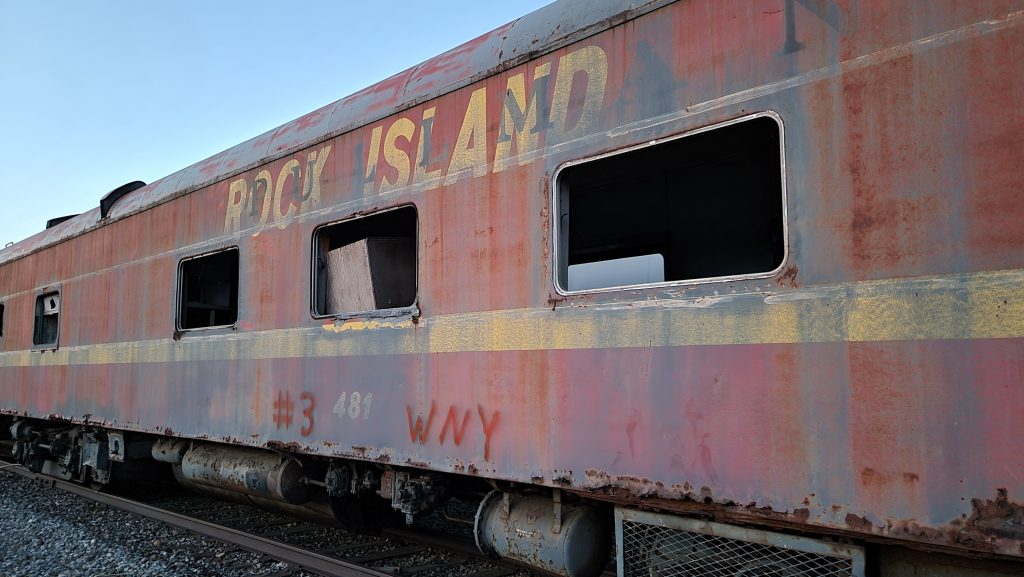 72. Return to Gary with The Ruin Road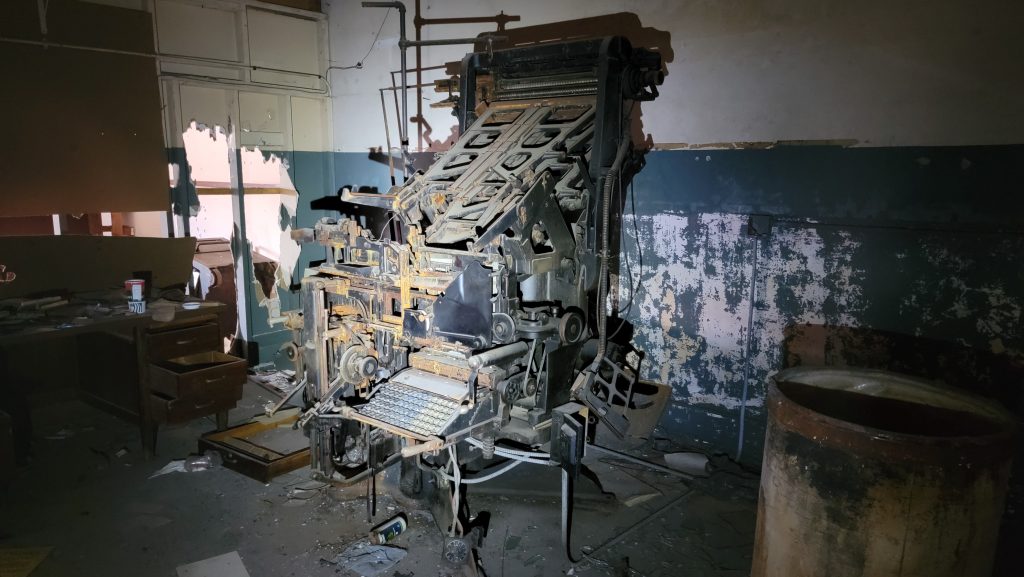 73. Methodist Church (2)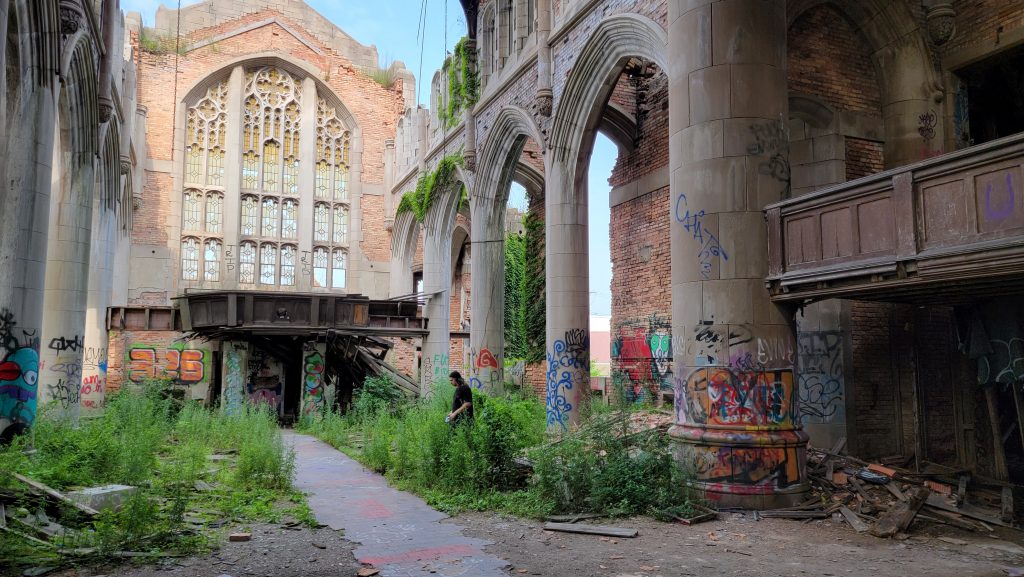 74. City Public Works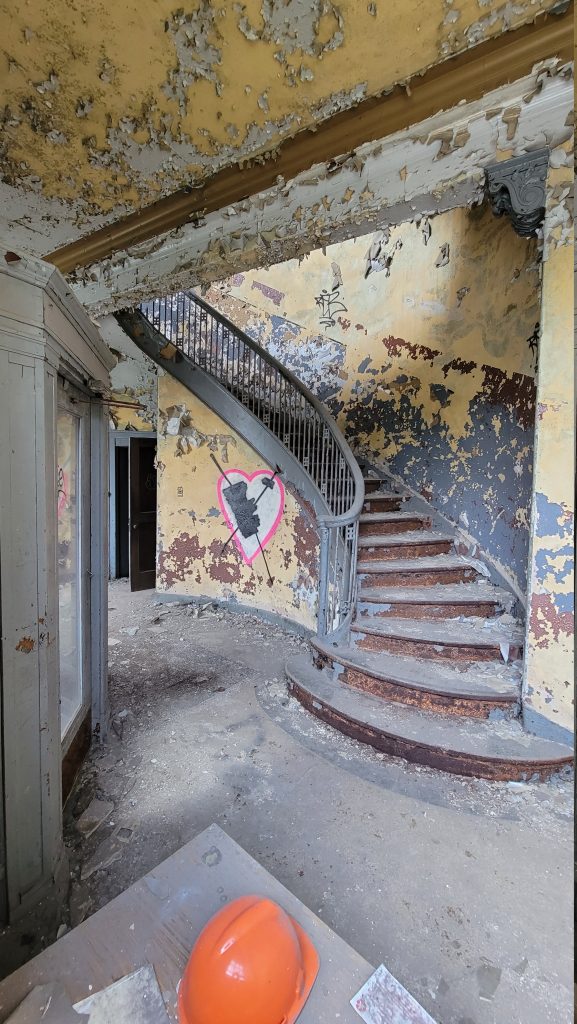 75. Central library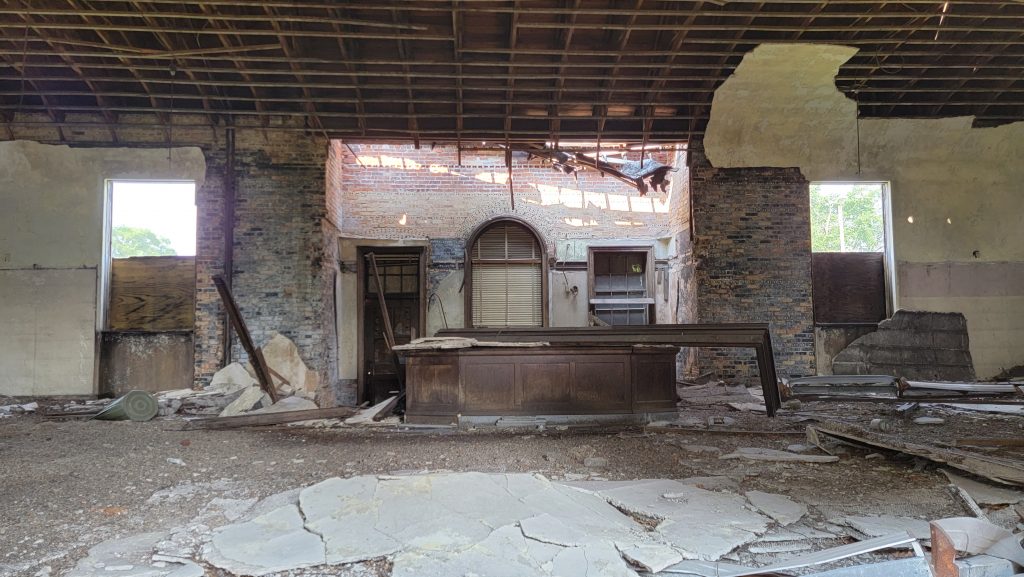 76. Basic Skills Center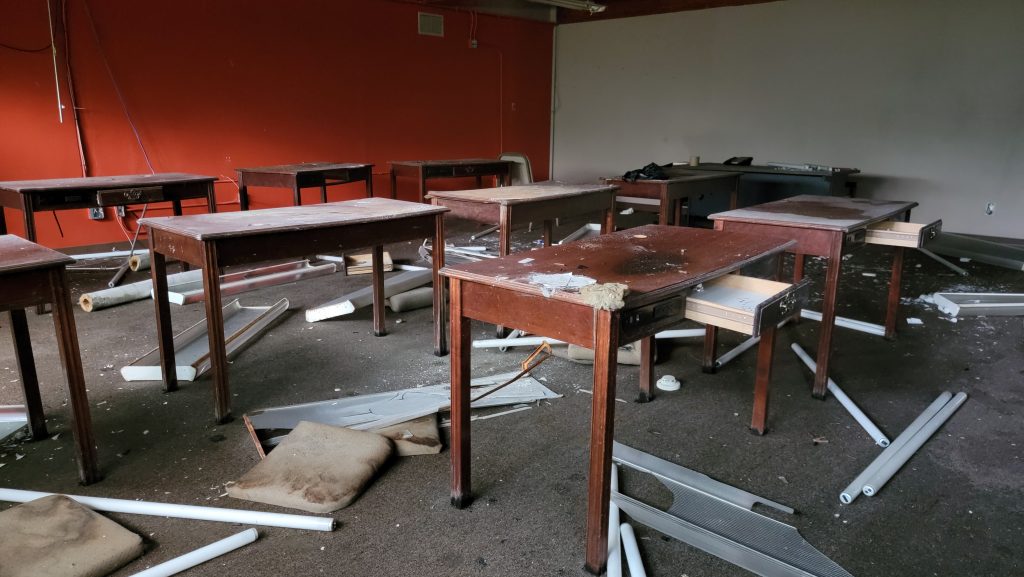 77. Bank turned city permit office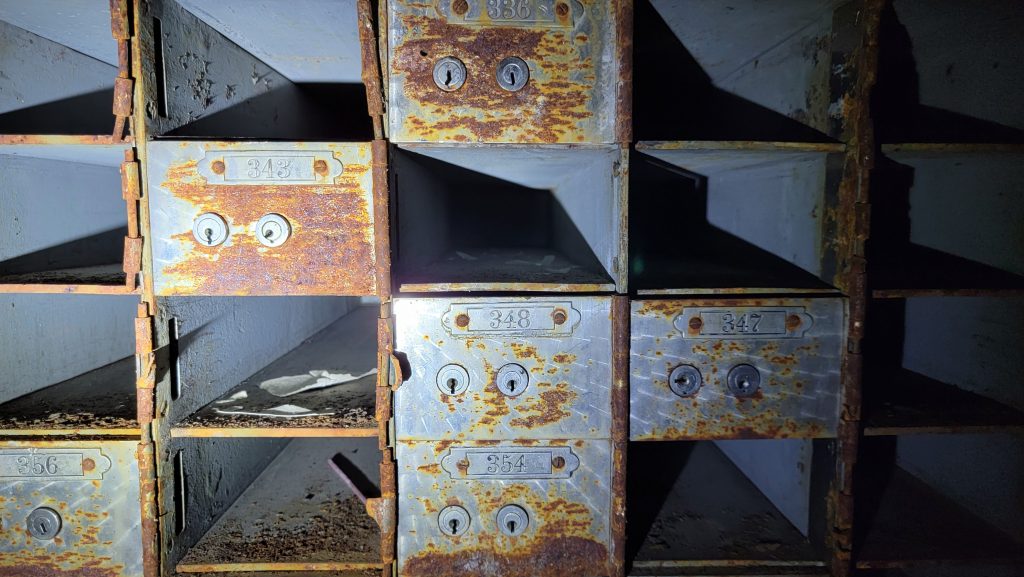 78. Nursing home in Noblesville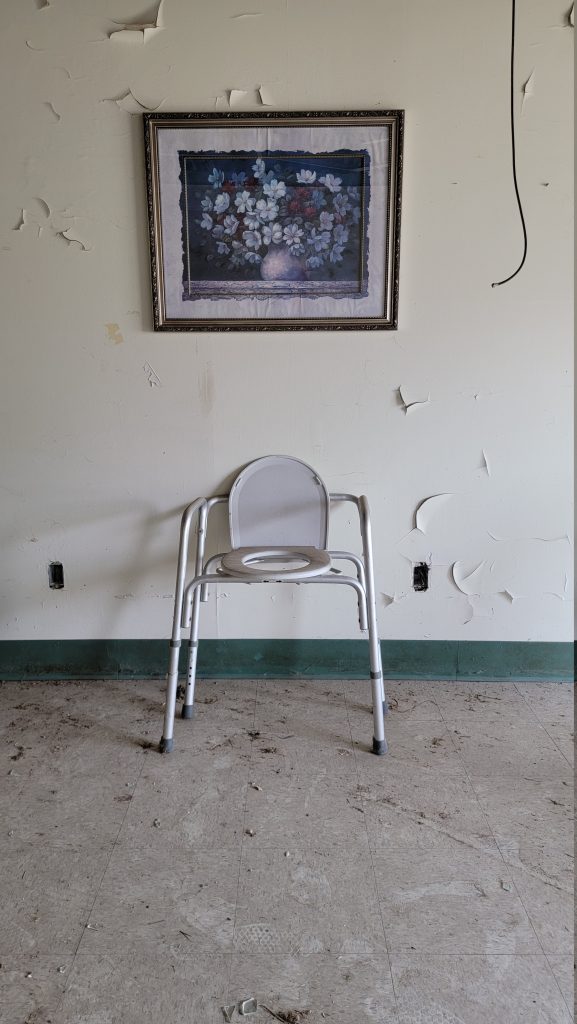 79. Another elementary school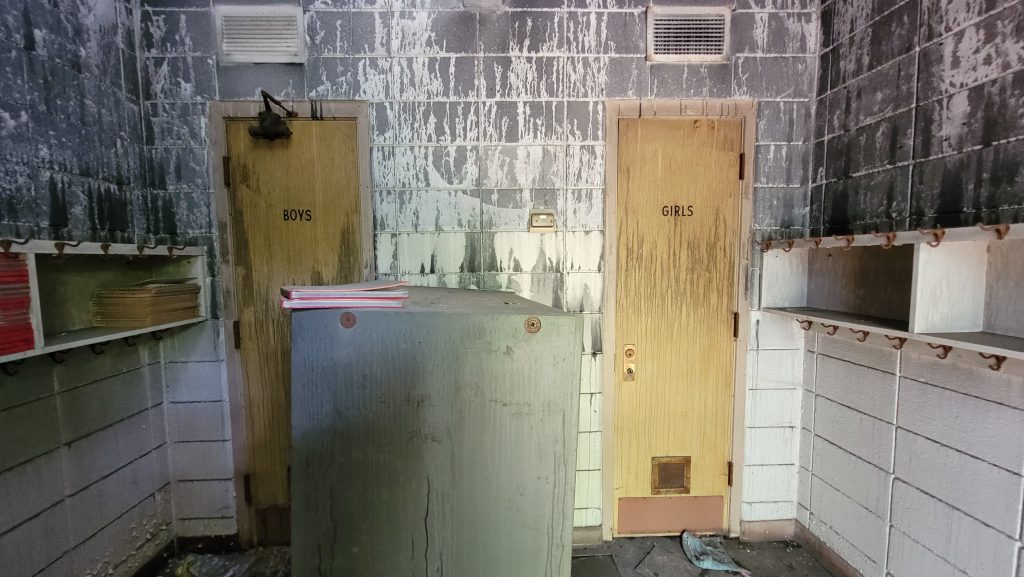 80. Lew Wallace High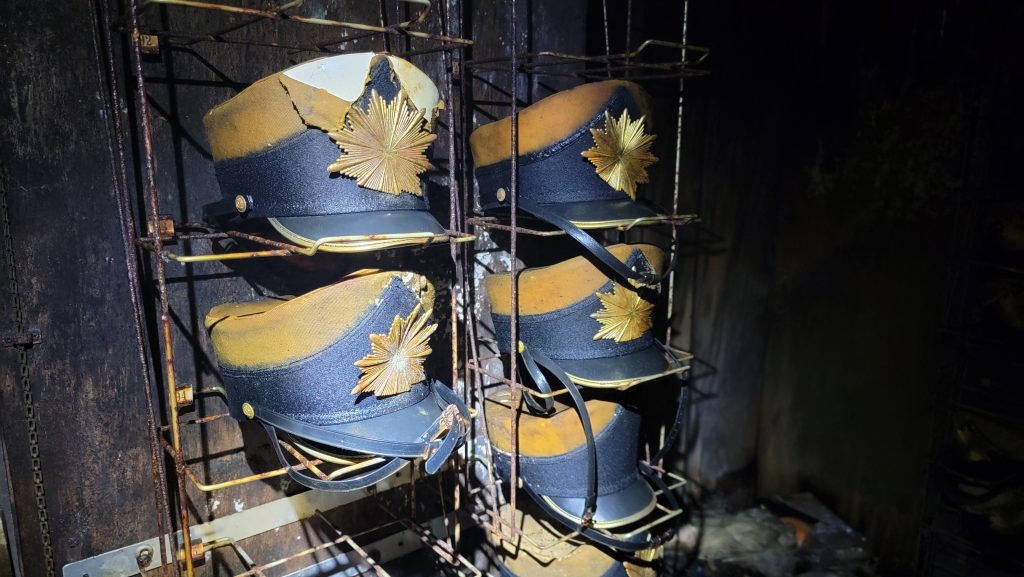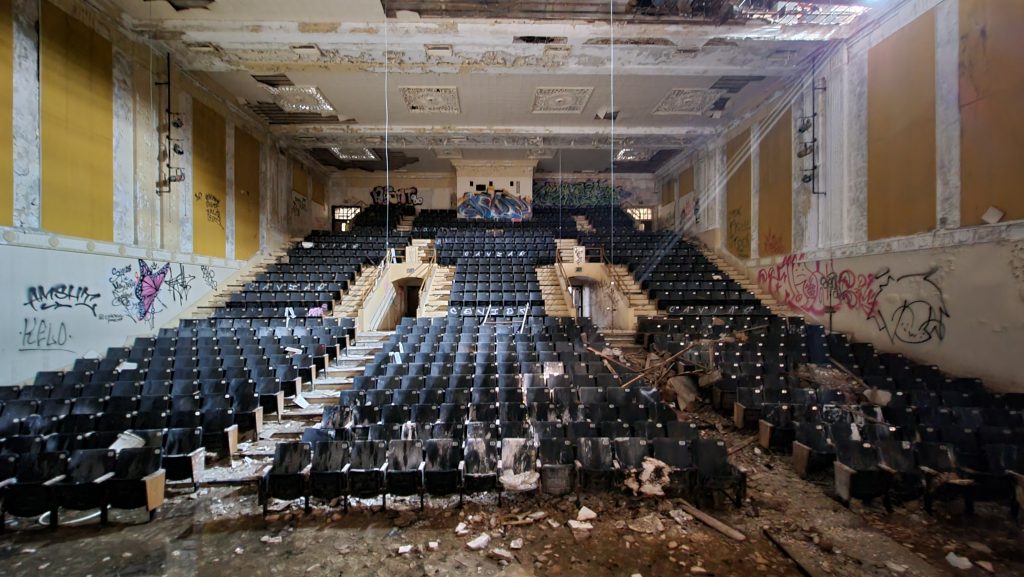 81. Abandoned subdivision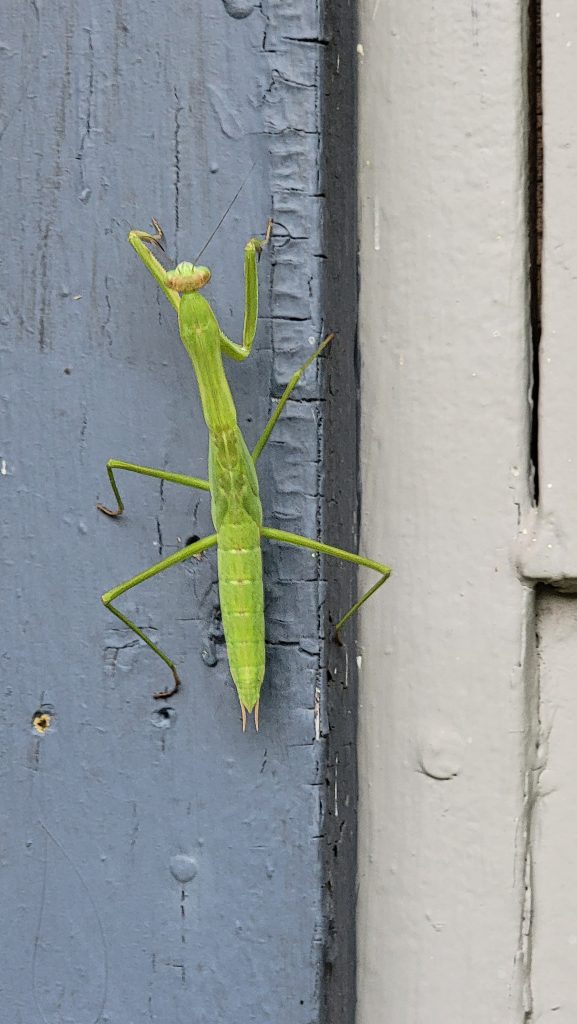 82. Riley School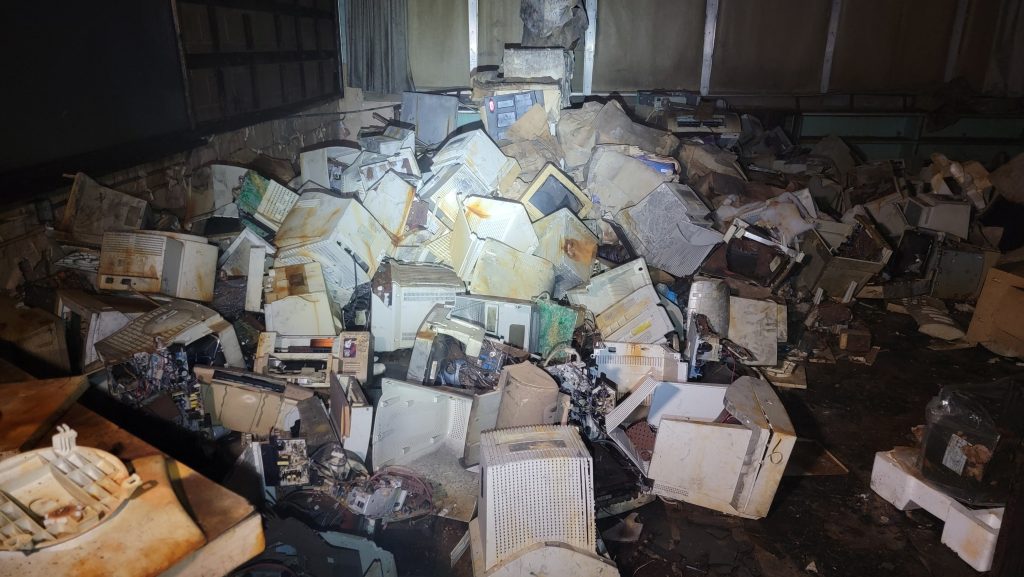 83. Nobel School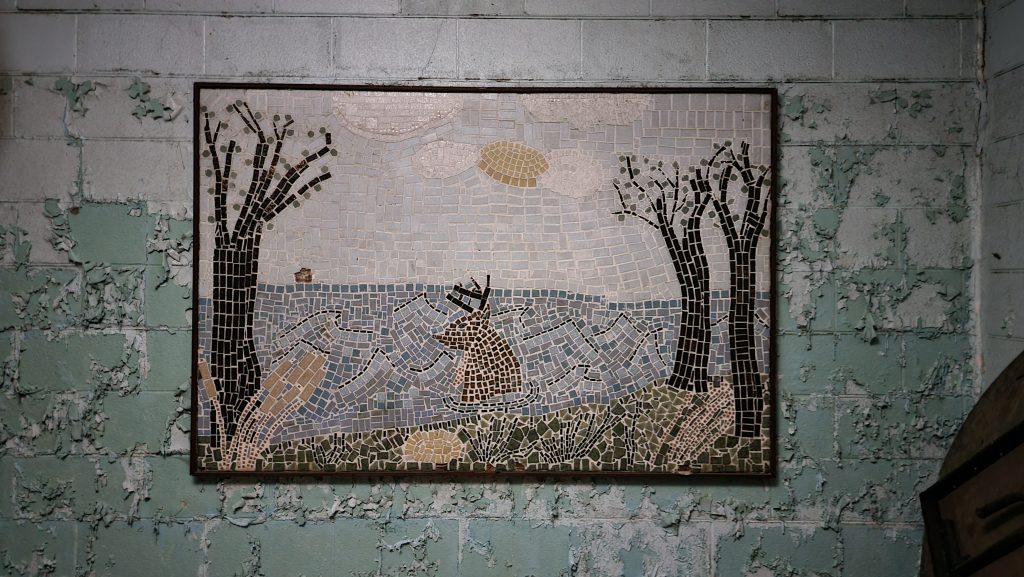 84. Westover/Goudey Power Plant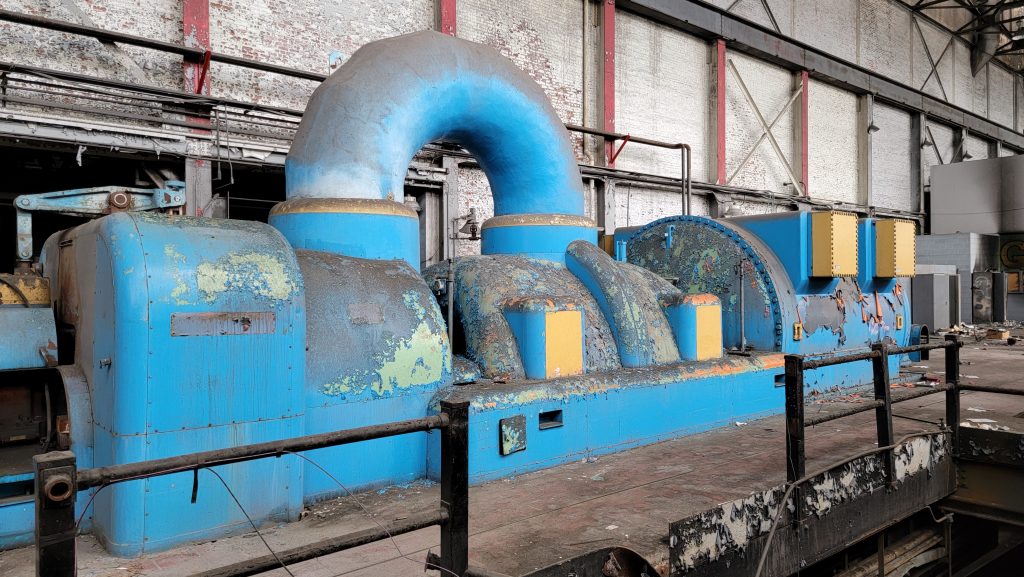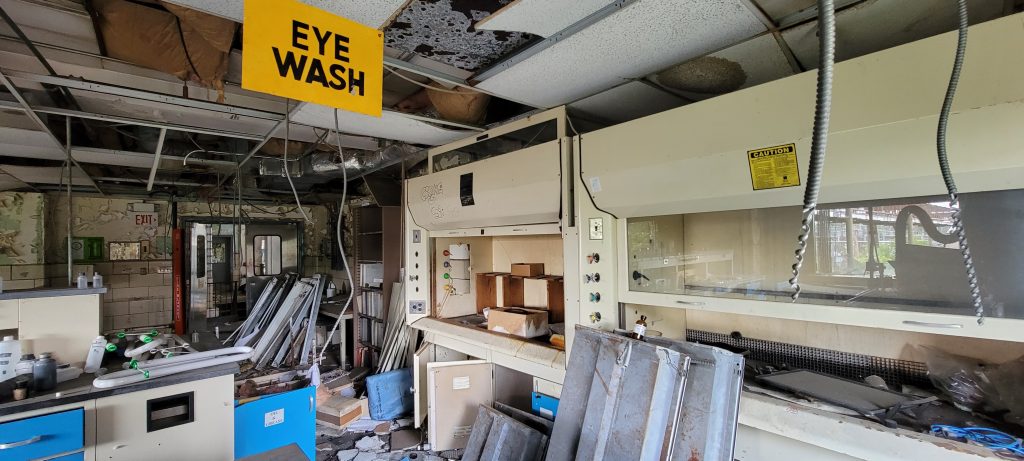 85. Jennison/Bainbridge Station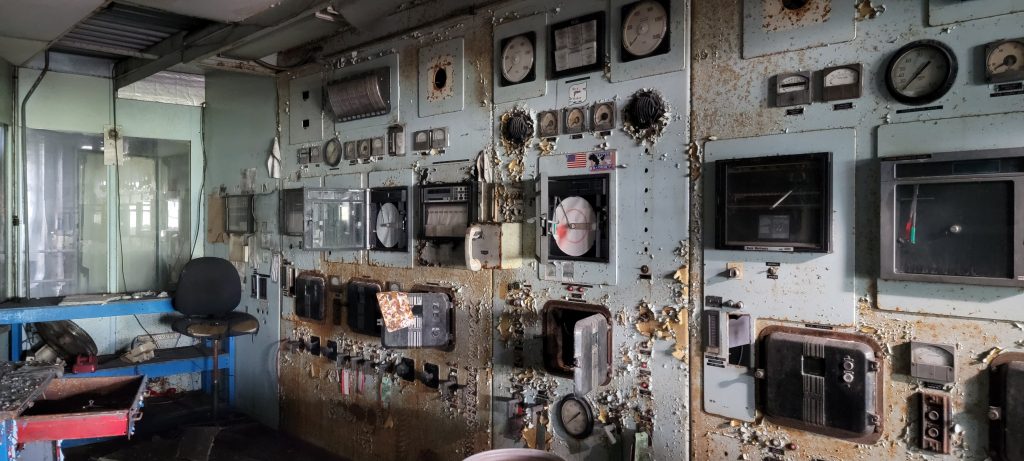 86. Church of the Unholy Hoard, Wilkes-Barre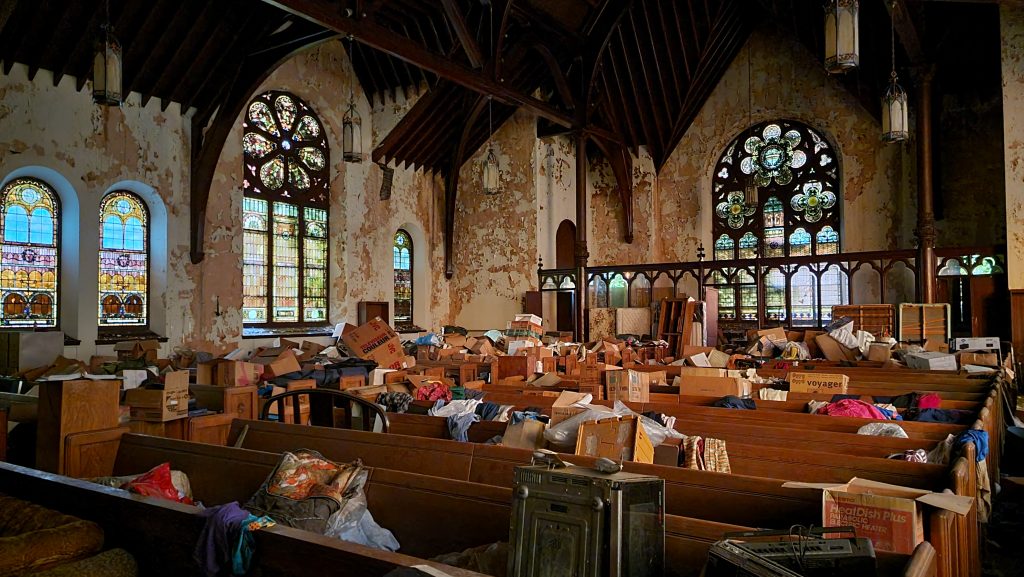 87. Old York Jail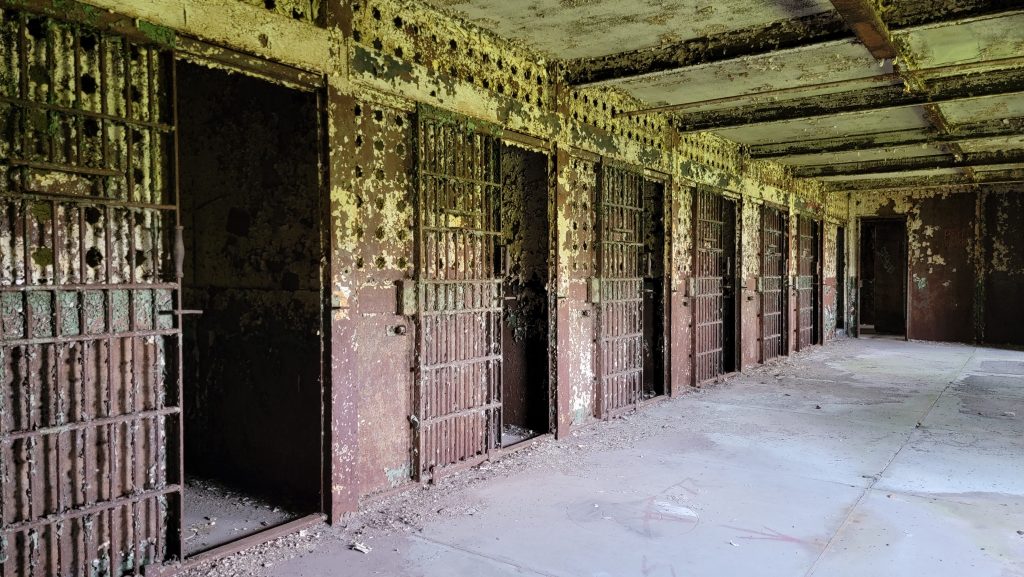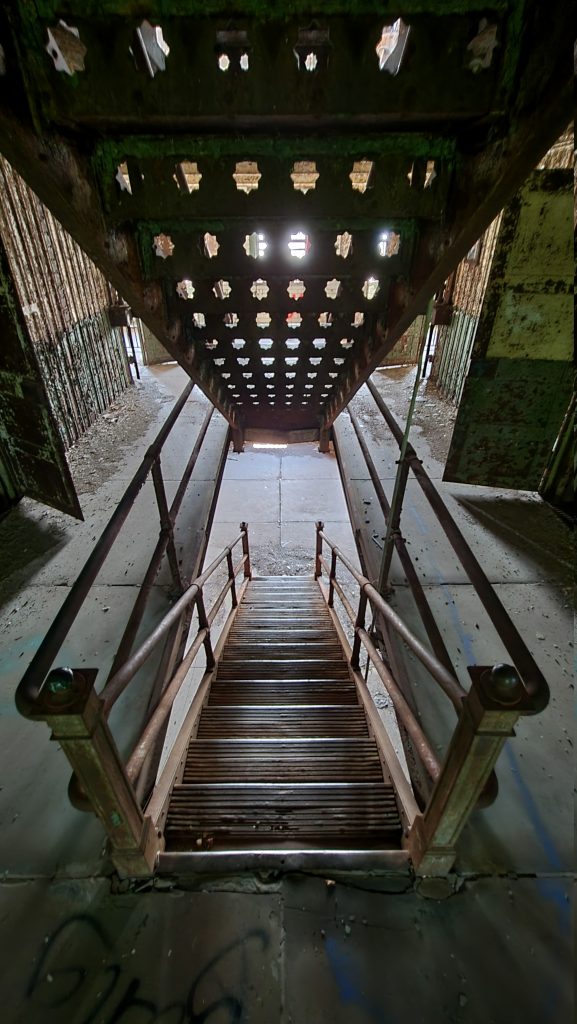 88. Abandoned rail bridge in York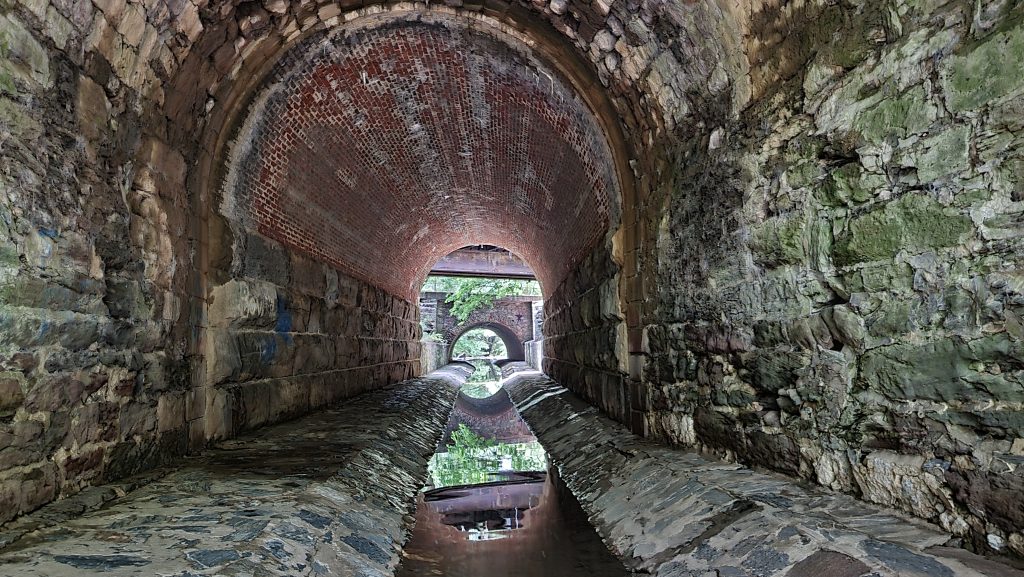 89. @dnf.n's first ever drain

90. Furniture store in York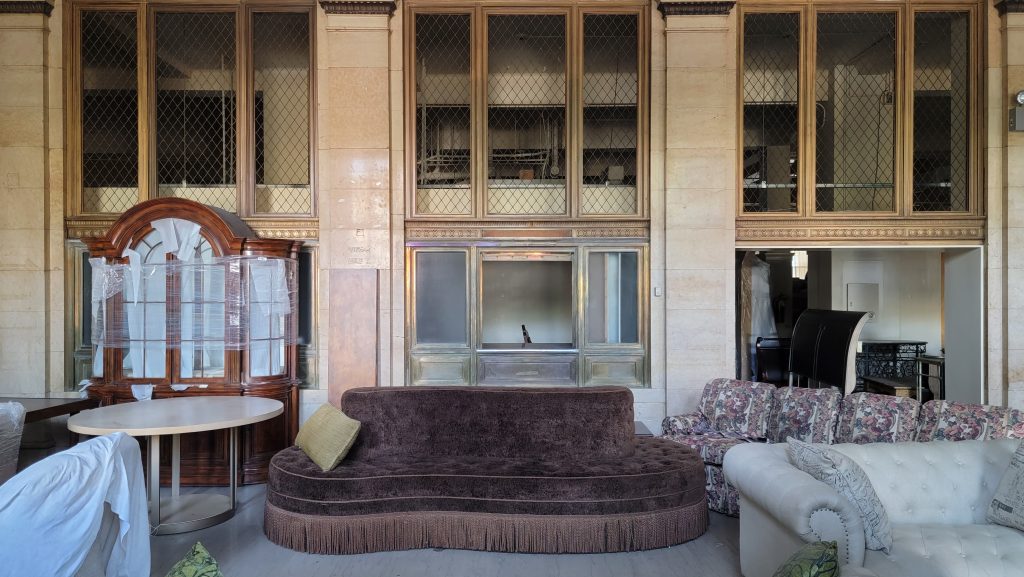 91. Baltimore draining!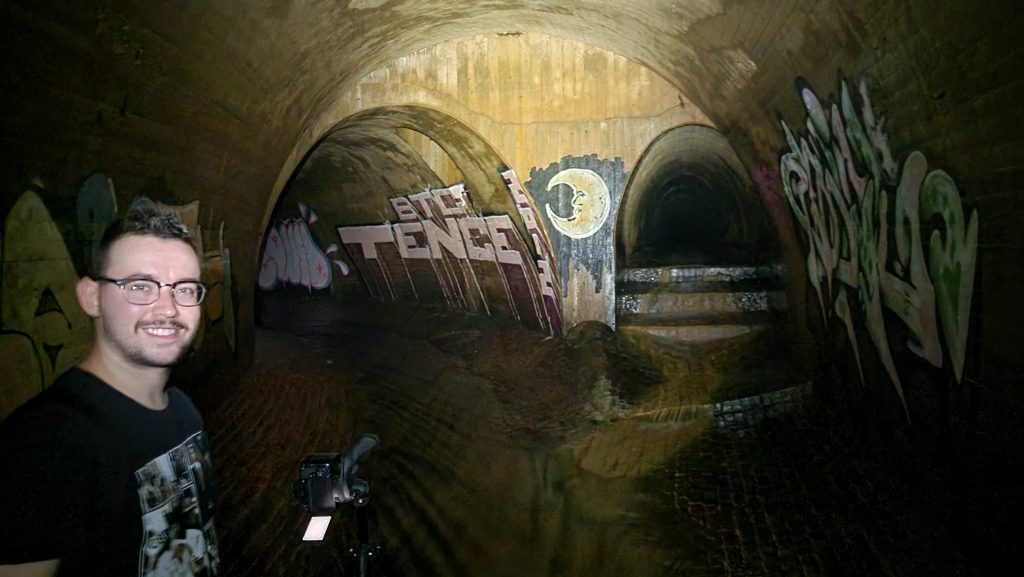 92. Butler Correctional Facility. No way in, despite being told it was "easy".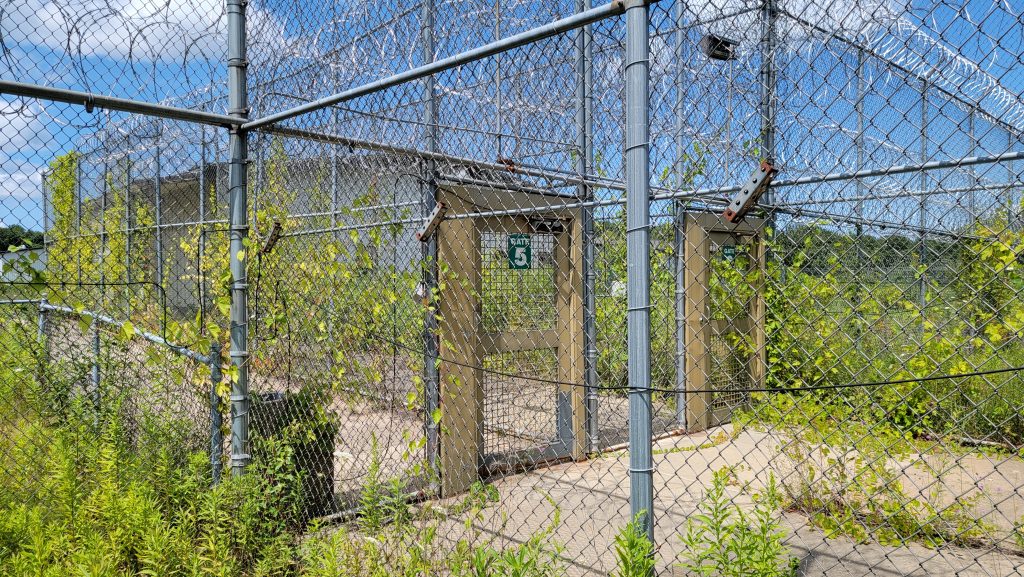 93. Agway fertilizer factory (Lyons)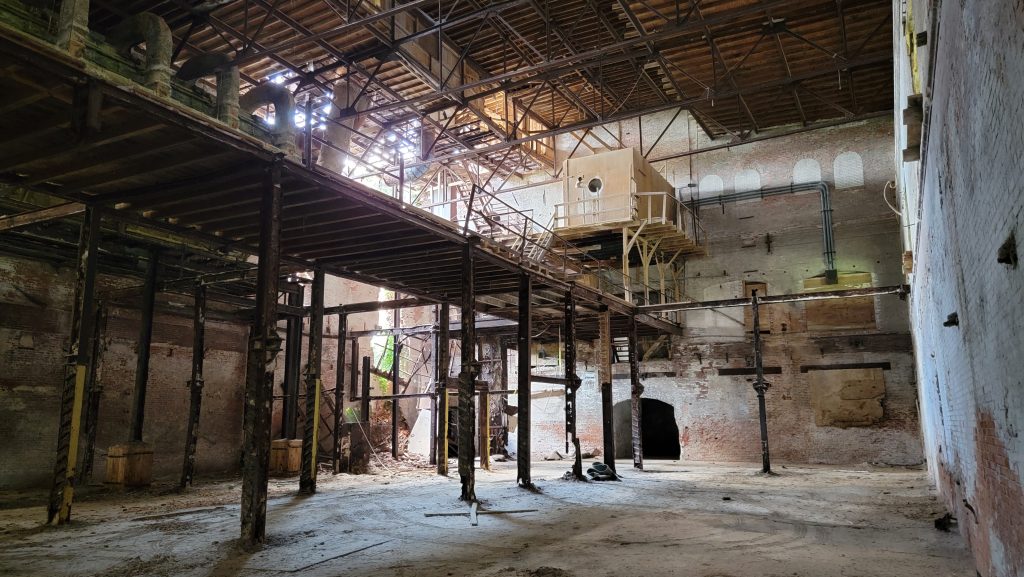 94. Newark State School infirmary (2)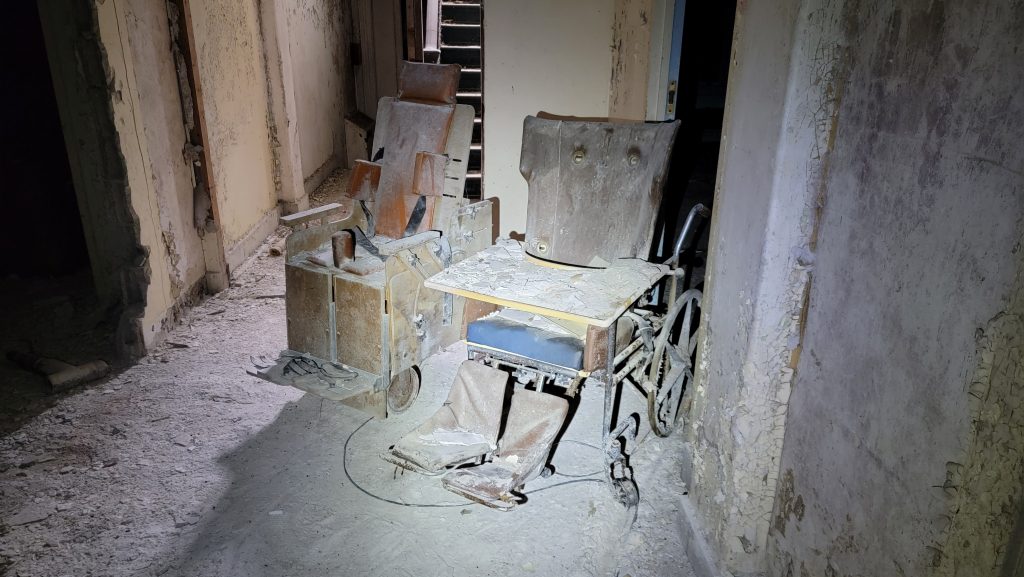 95. Hall of Machines (2)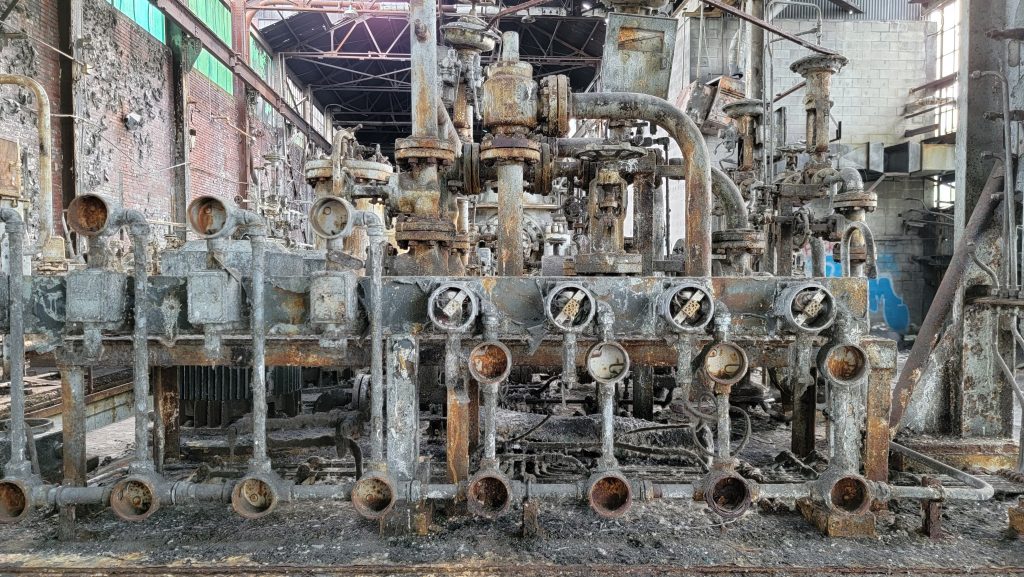 96. Niagara Specialty Machining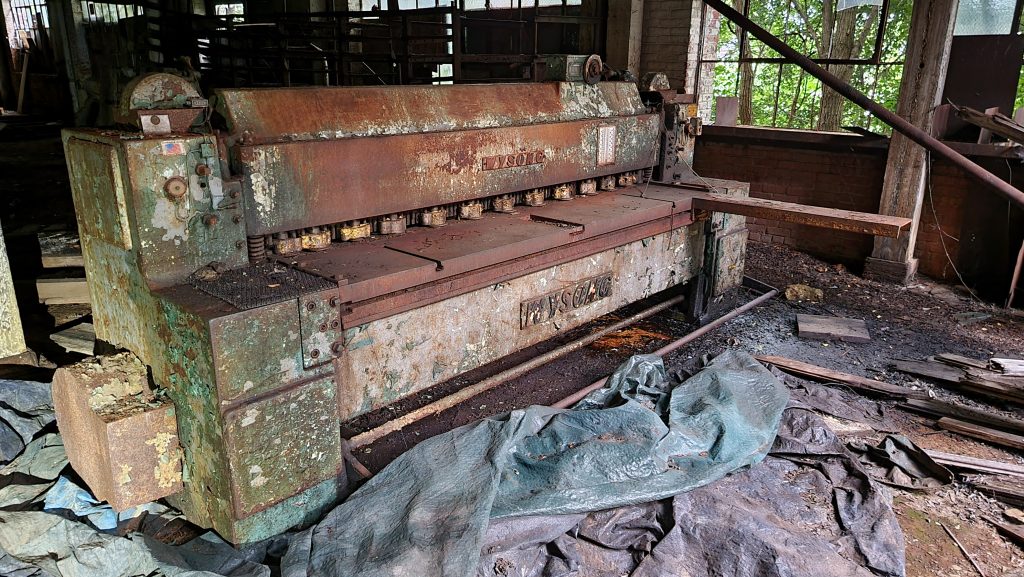 97. Altech Steel (Lockport)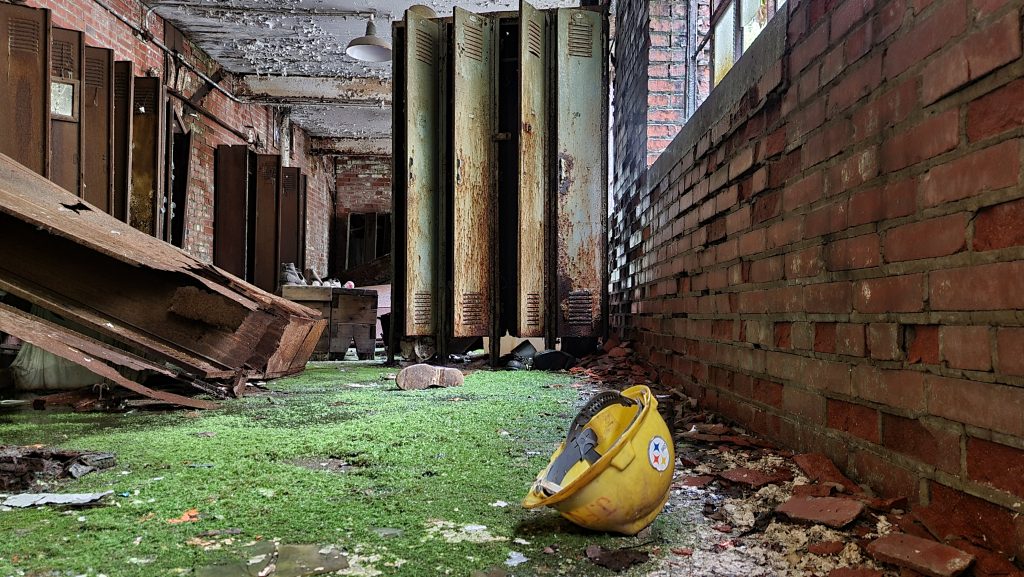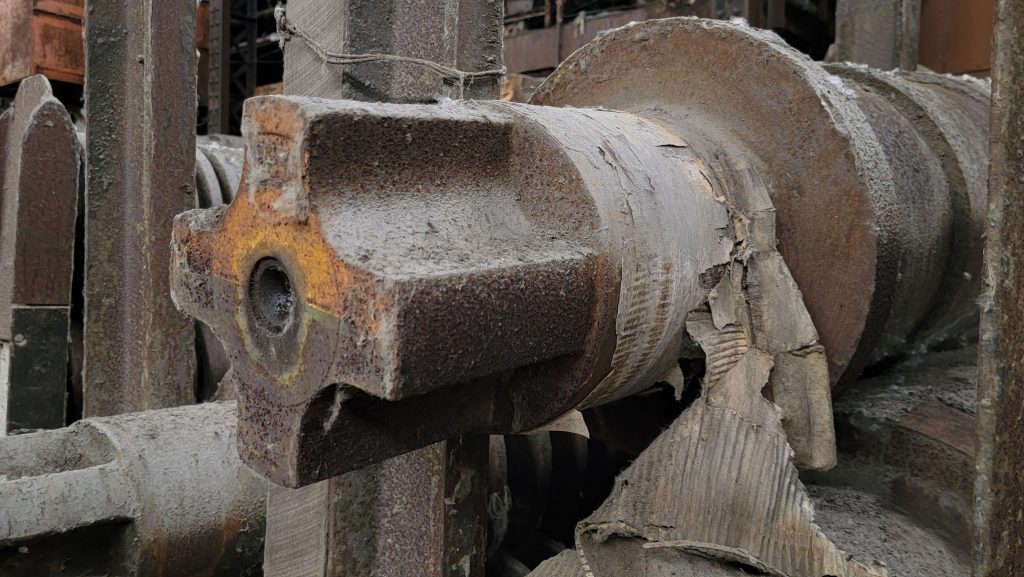 98. Buffalo church (2)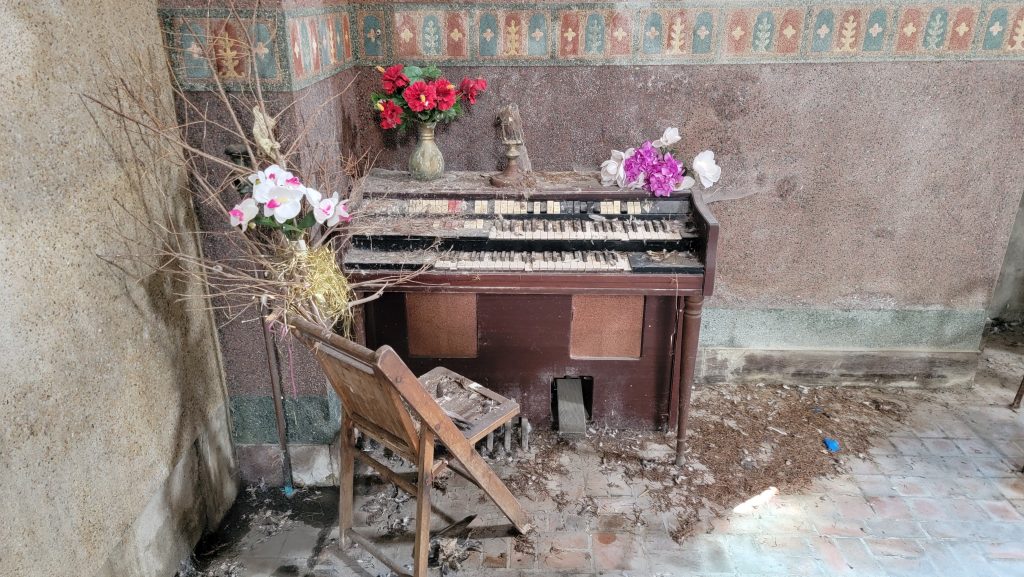 Random train near Bethlehem Steel, since security chased us out before we could actually see anything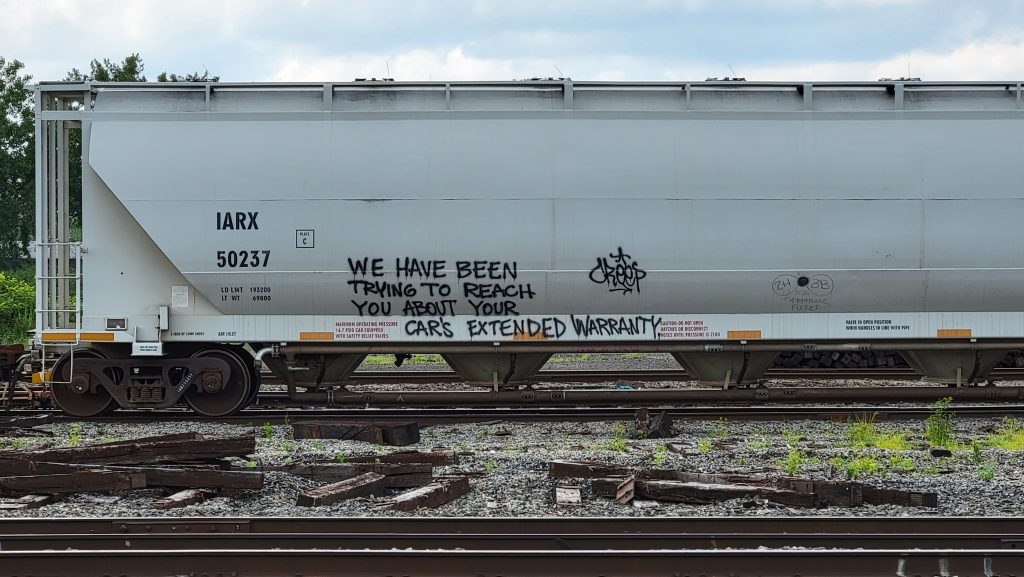 99. Concrete Central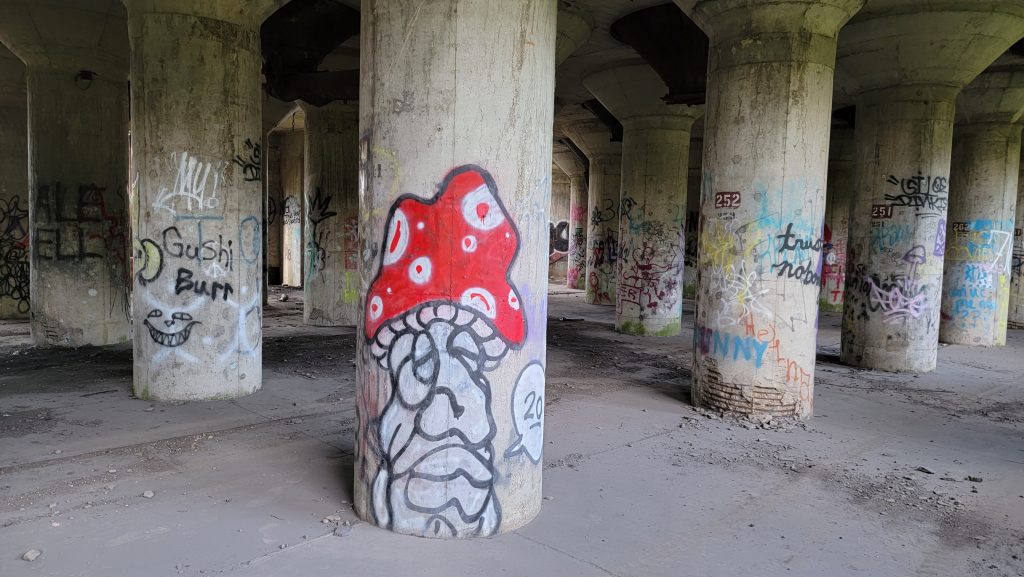 100. Cargill-S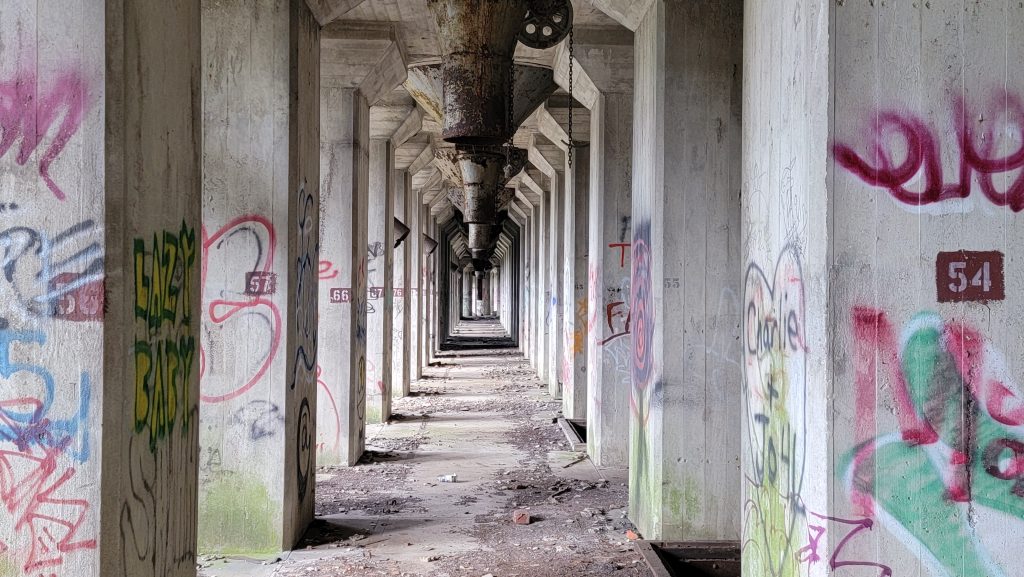 101. Sacred Heart Cathedral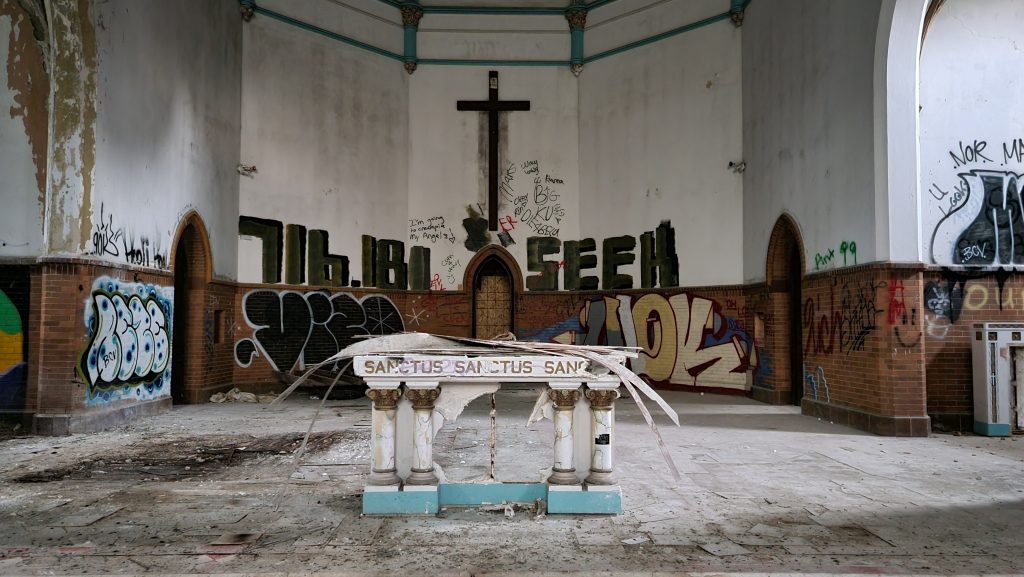 102. Curtiss-Wright (2)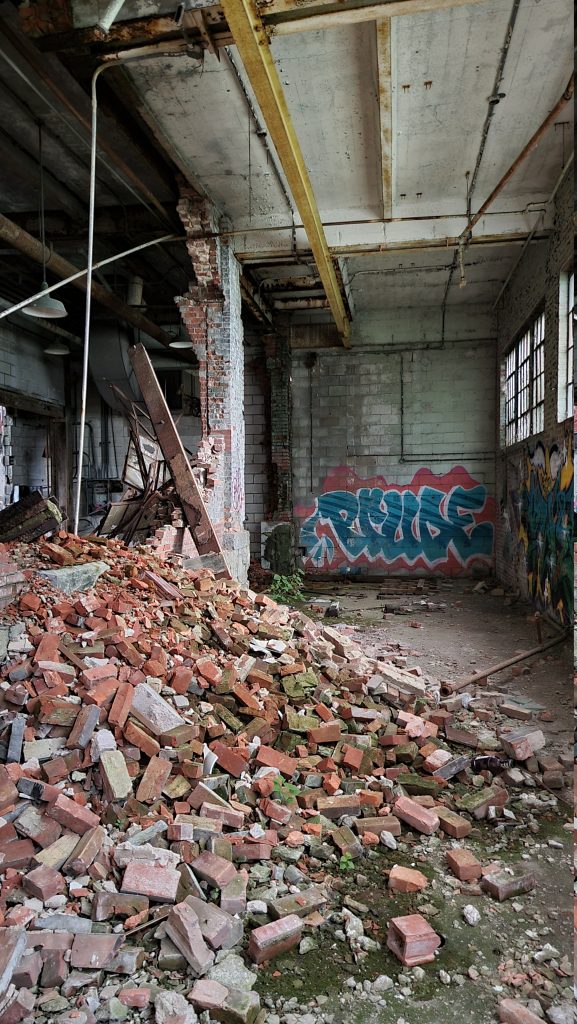 103. Byrne Dairy (Evans Mills)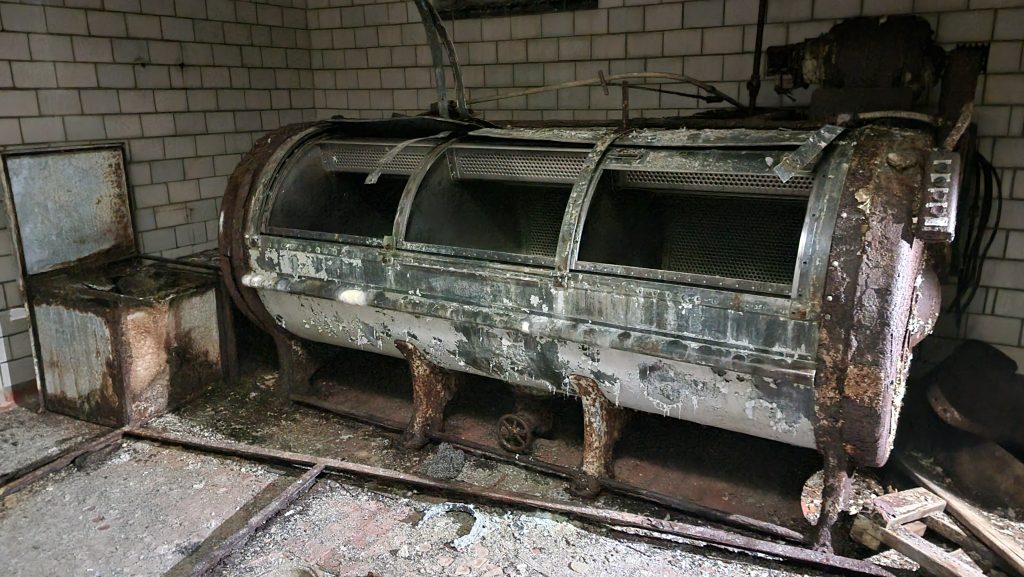 104. Titleist golf ball factory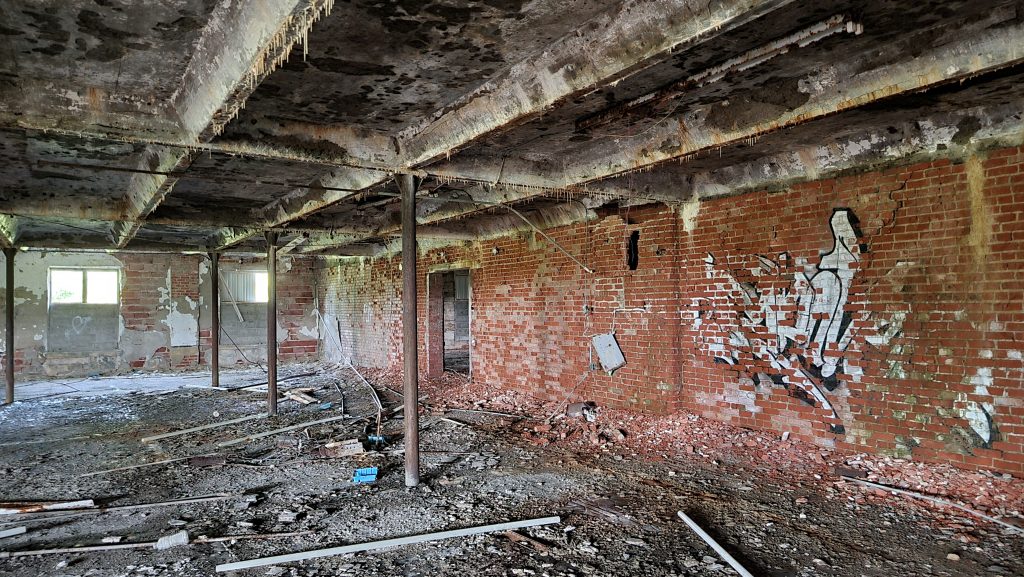 105. Natural Bridge Cave. The cave was flooded, but at least there was a stairway…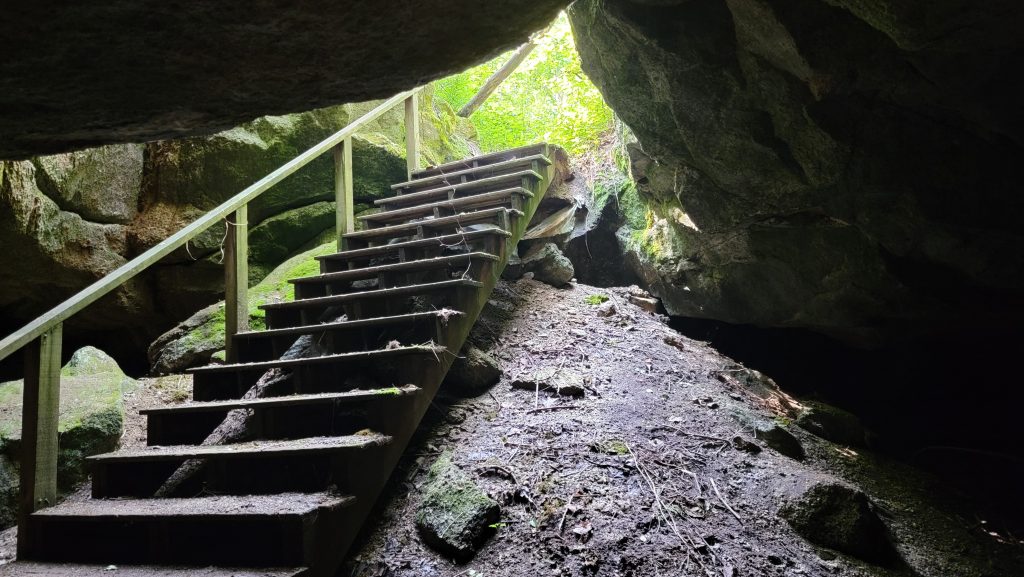 106. Newton Falls paper mill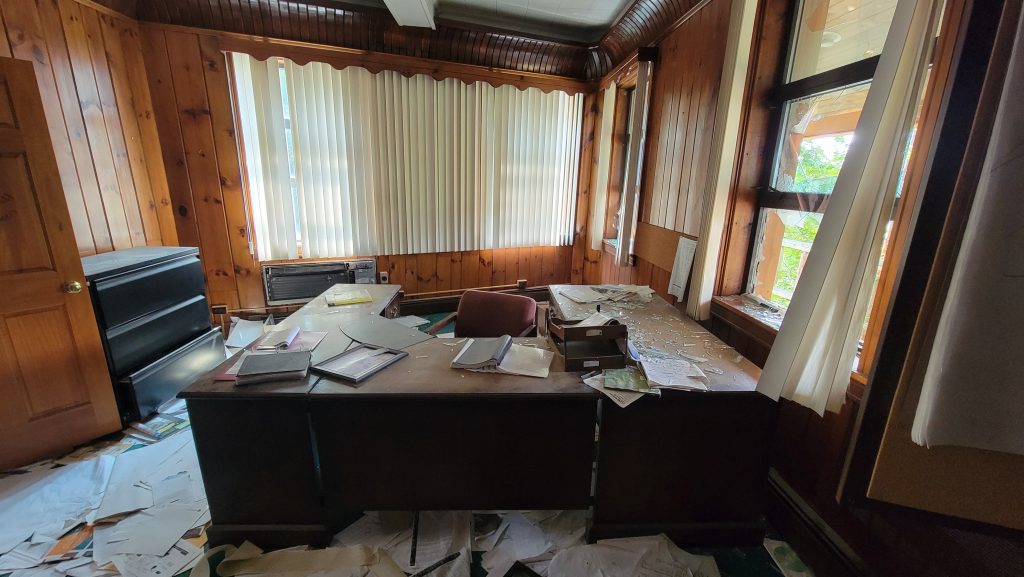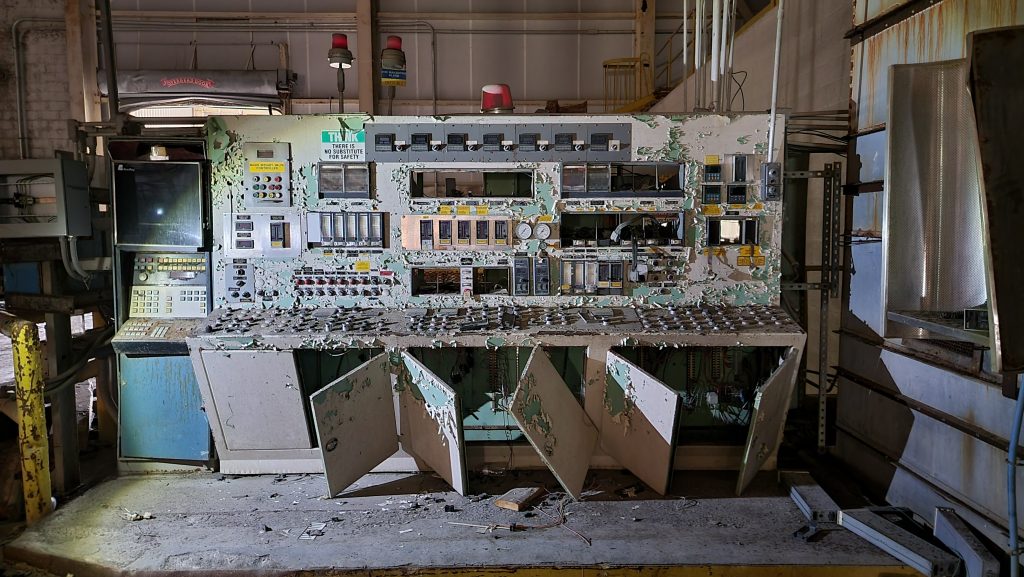 107. Camp Gabriels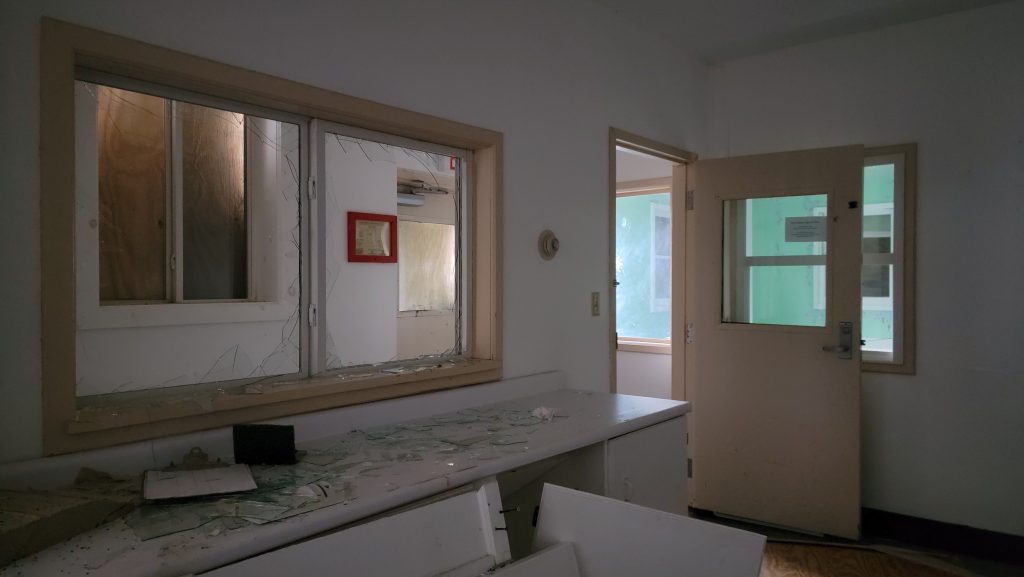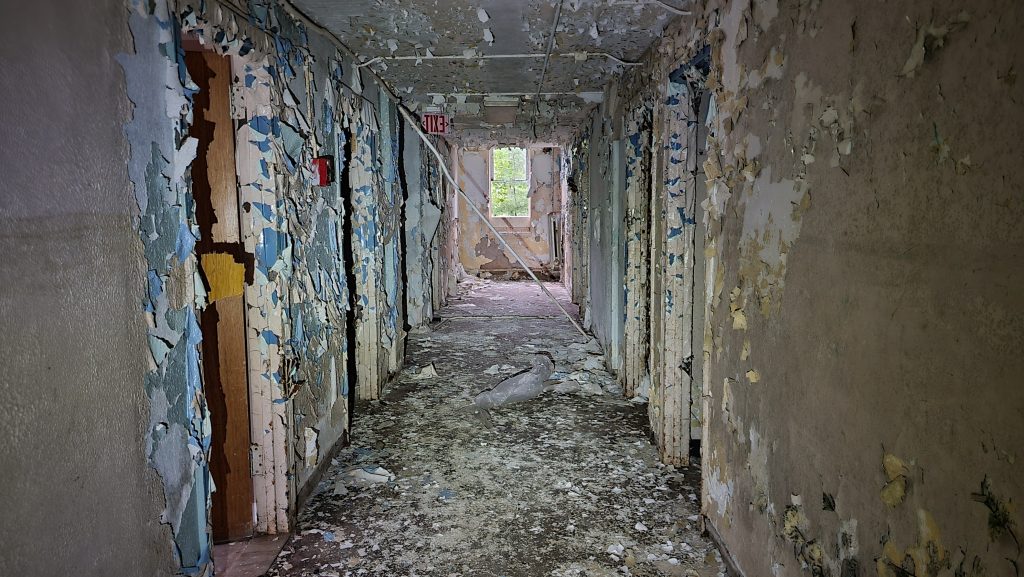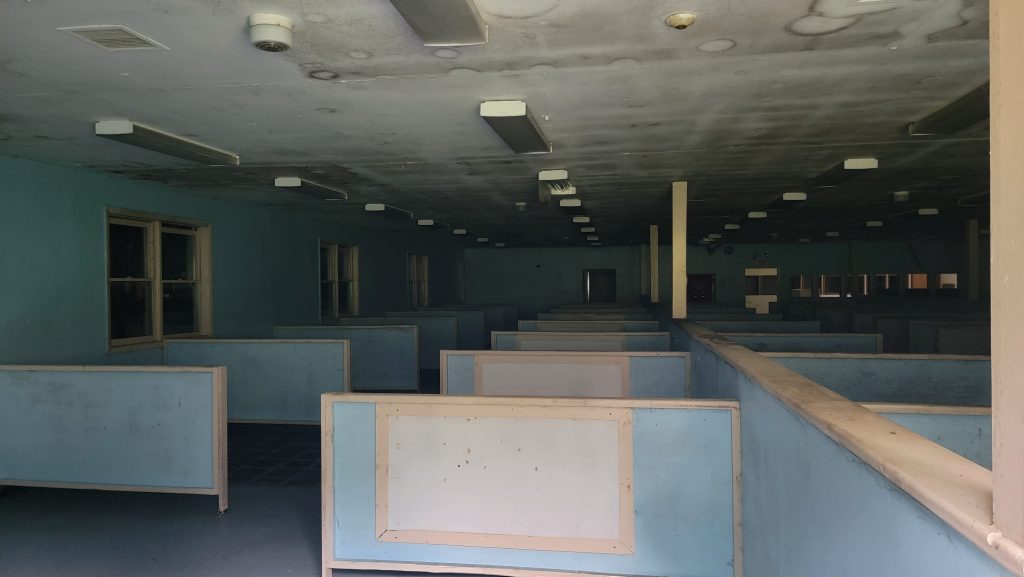 108. Hasbrouck Mine (Kingston)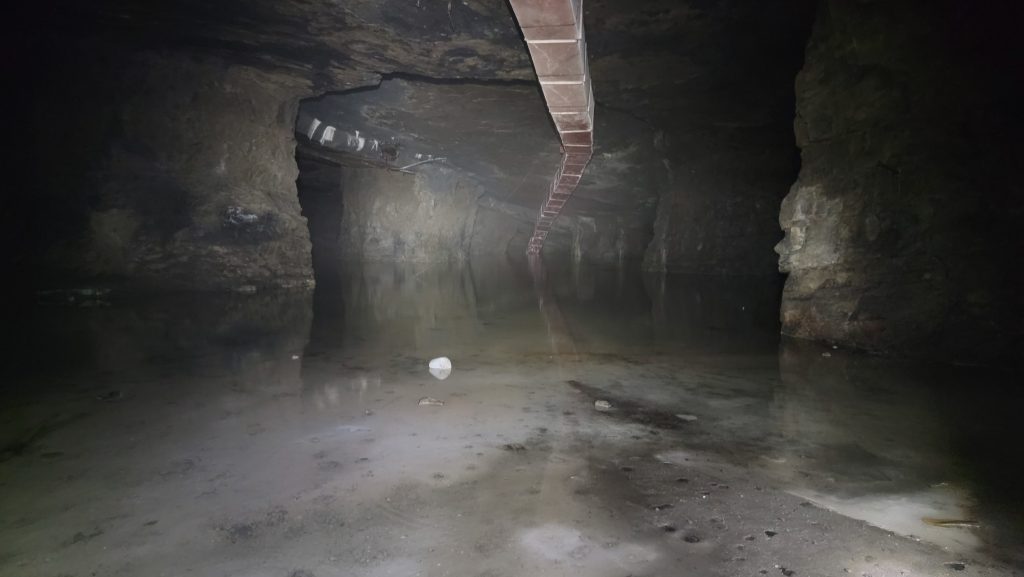 109. Red Lion Hotel (Albany) – don't go here anymore, there's both real security and drug cartel security around now.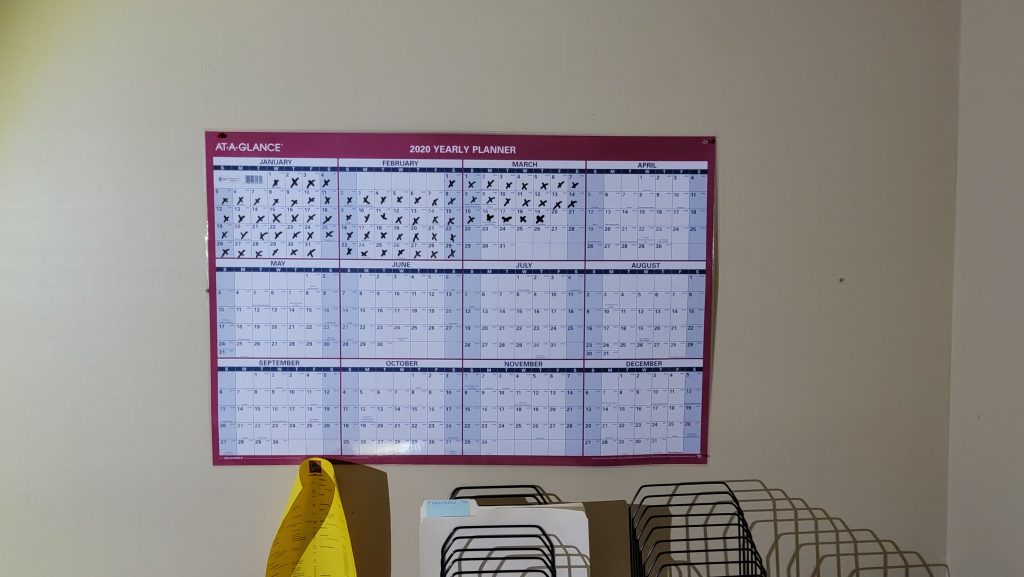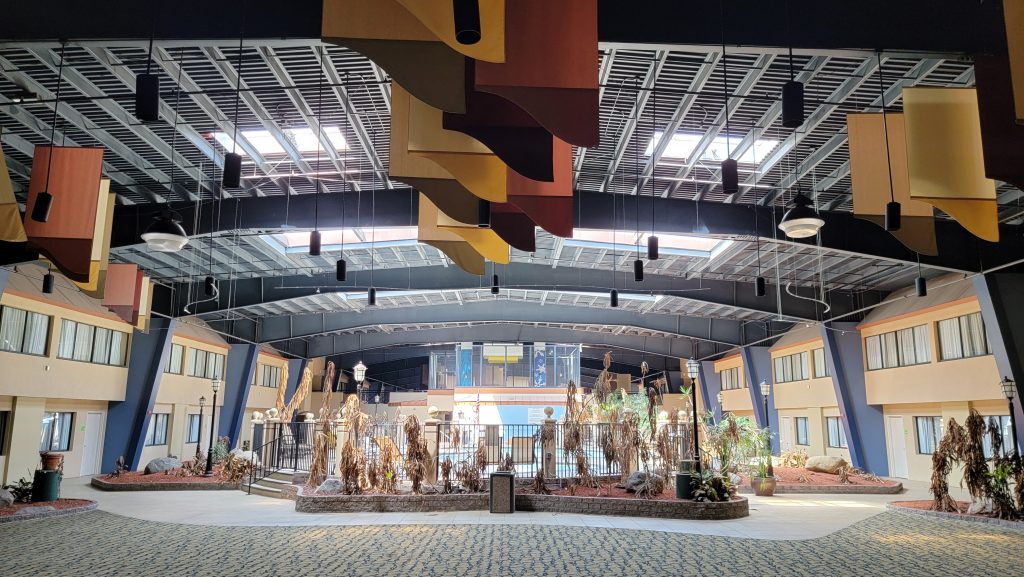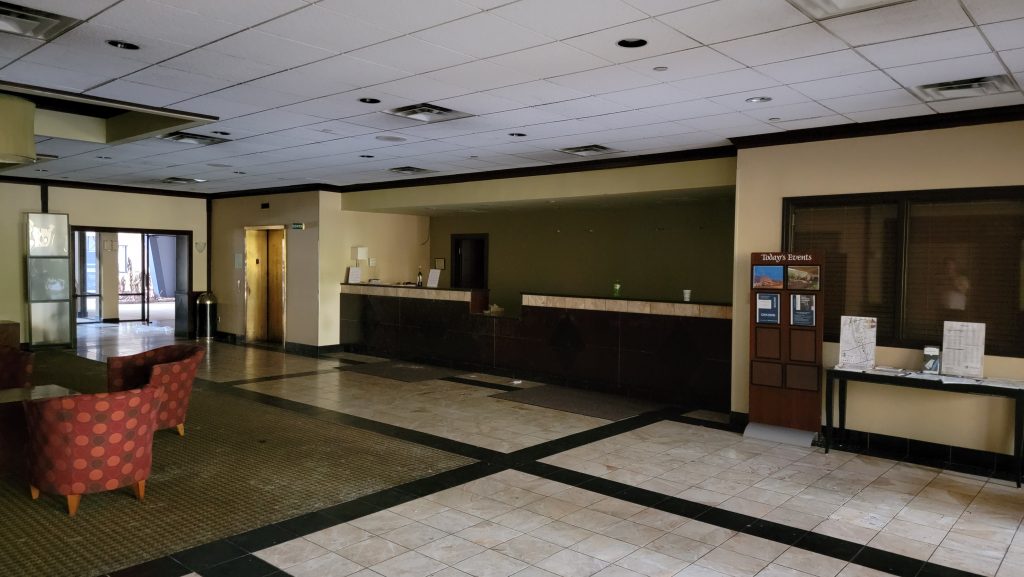 110. Sunset Lanes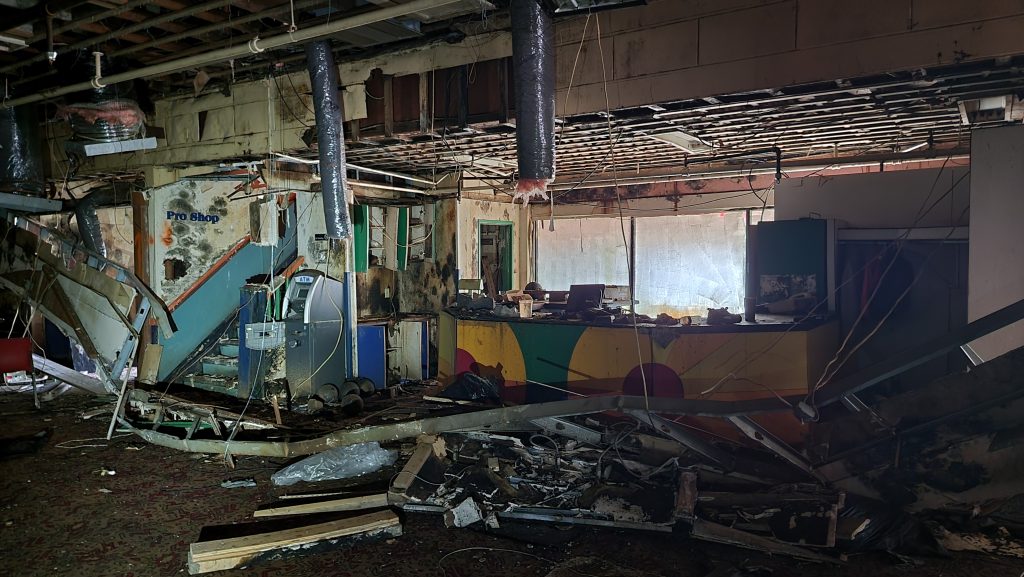 111. First Prize Center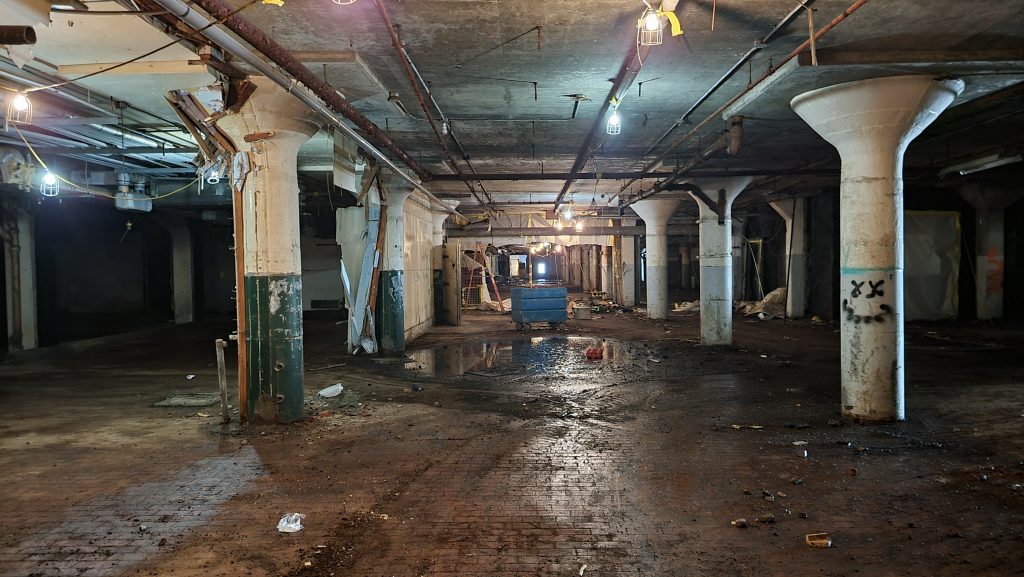 112. Kenwood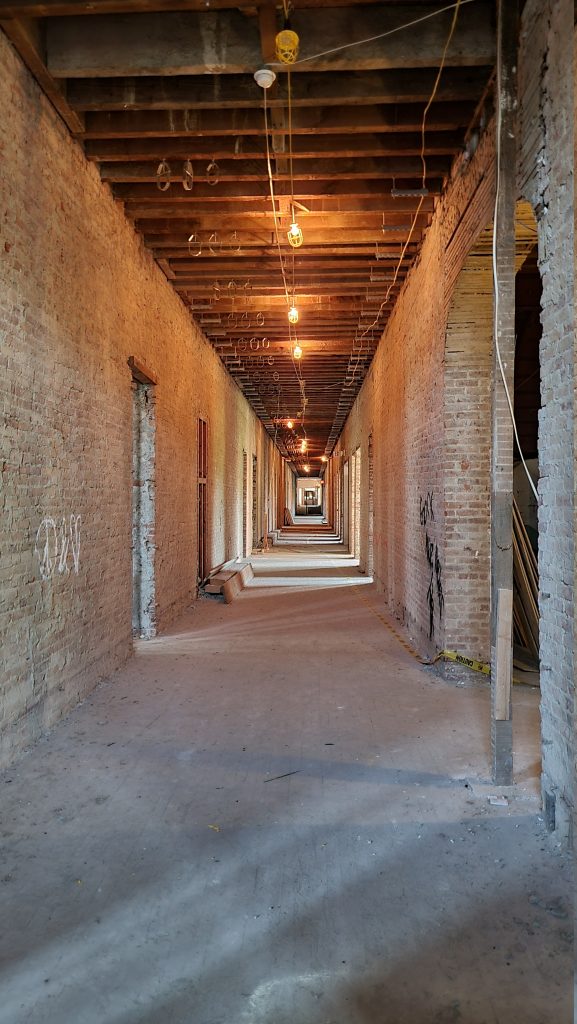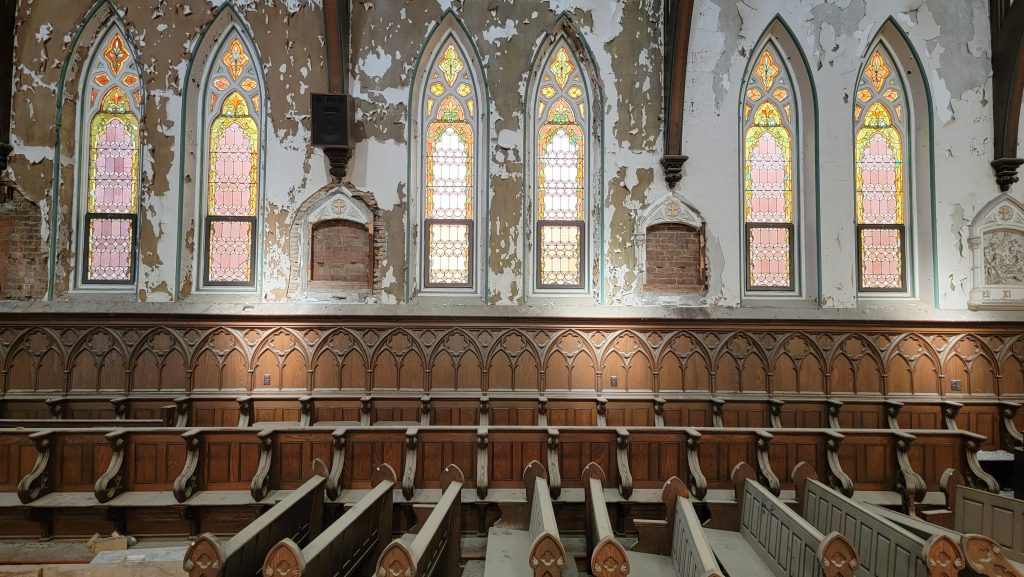 113. Mohasco power plant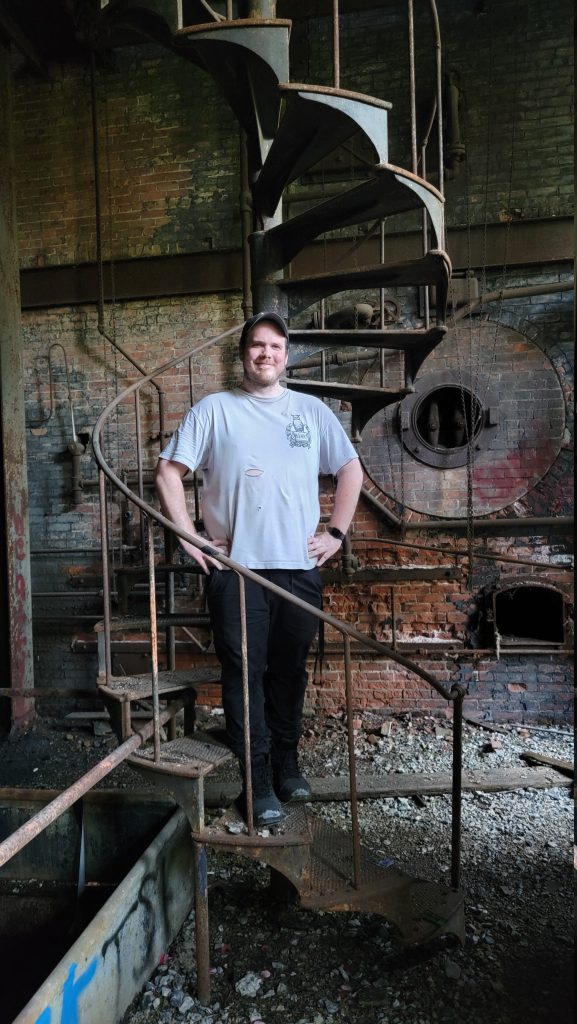 114. Sonoco cardboard mill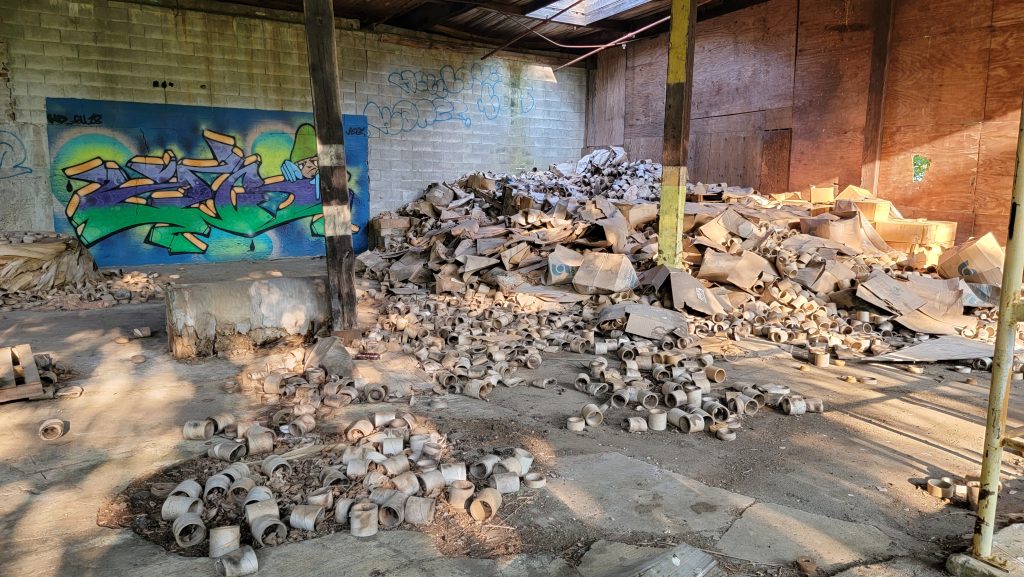 115. Cayadutta Tannery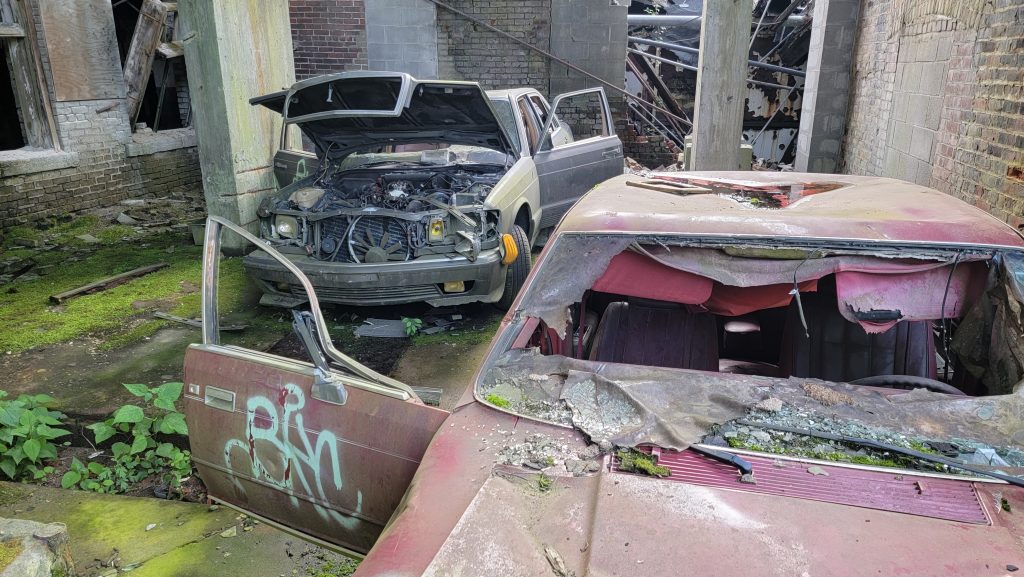 116. Gundry-Glass (Baltimore)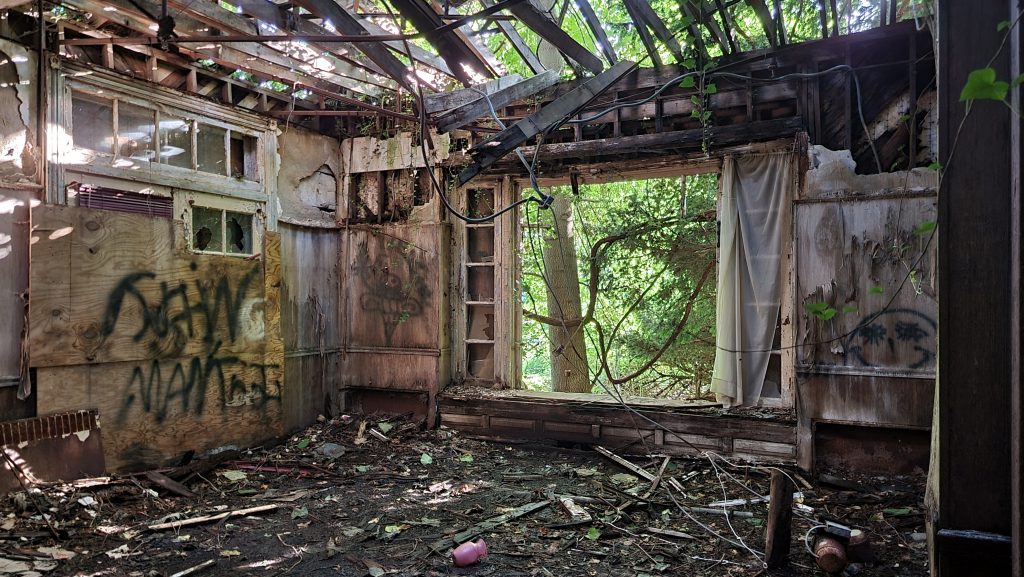 117. Edmonson Mansion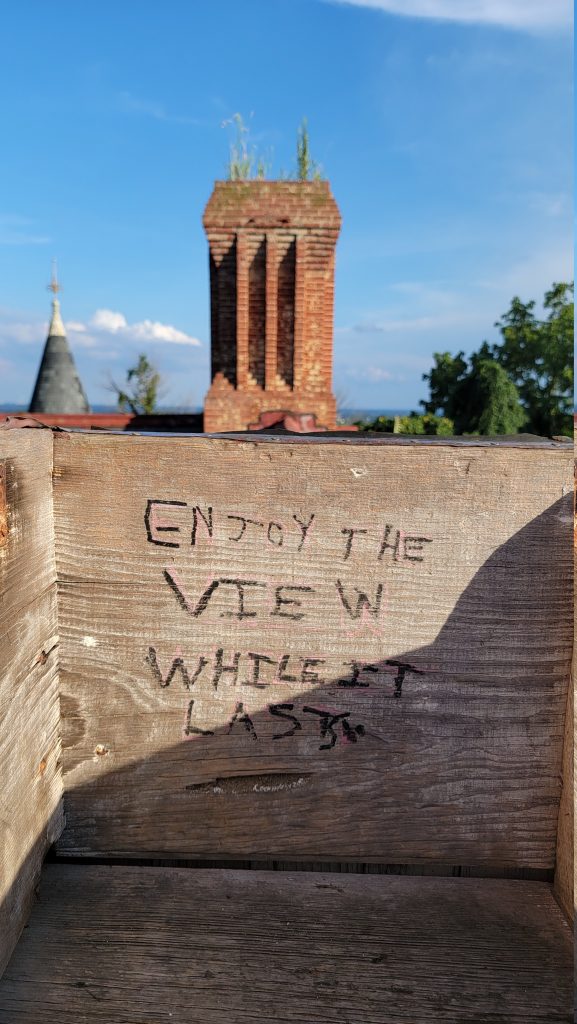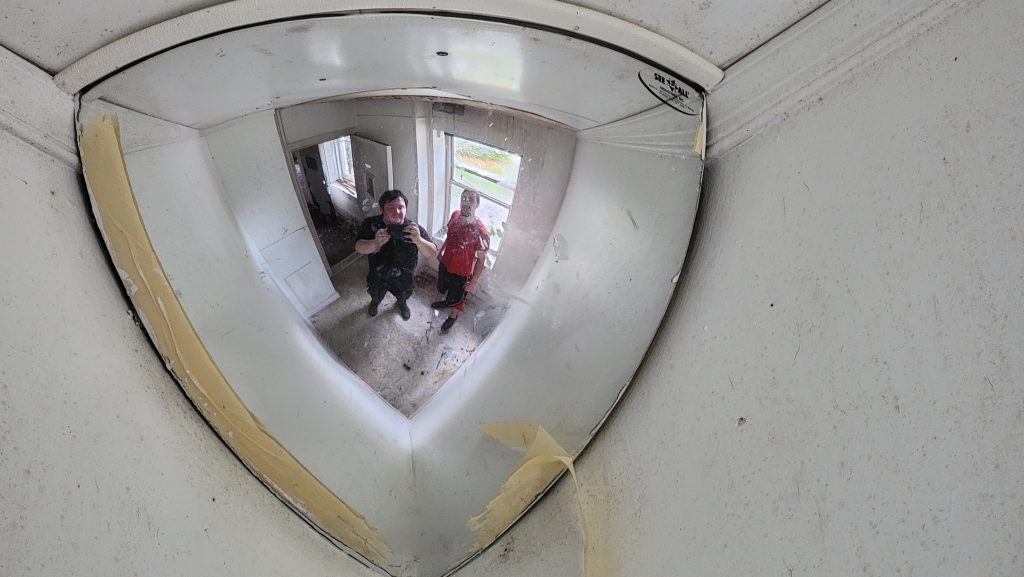 118. Old Town Mall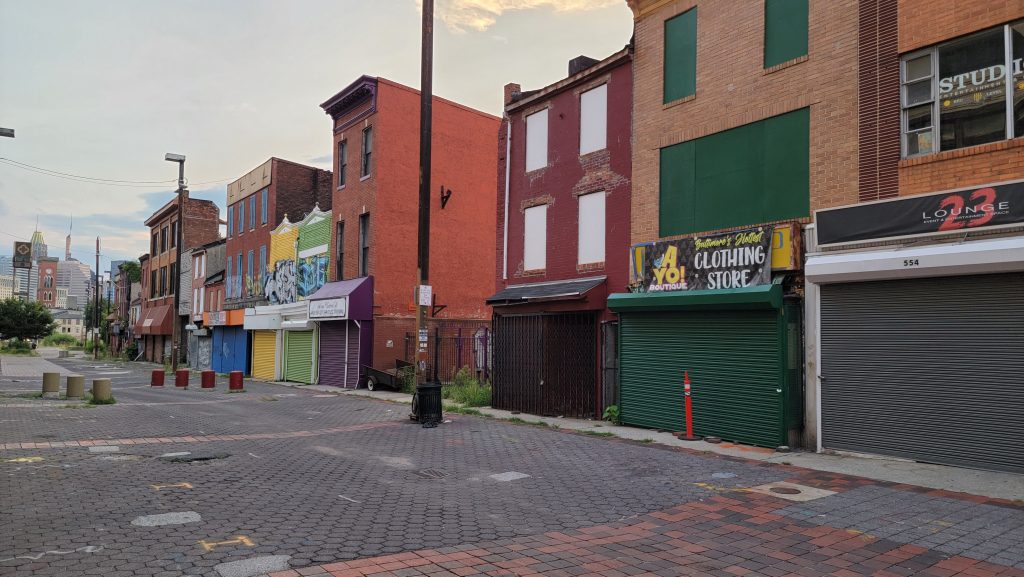 119. Mill Run Drain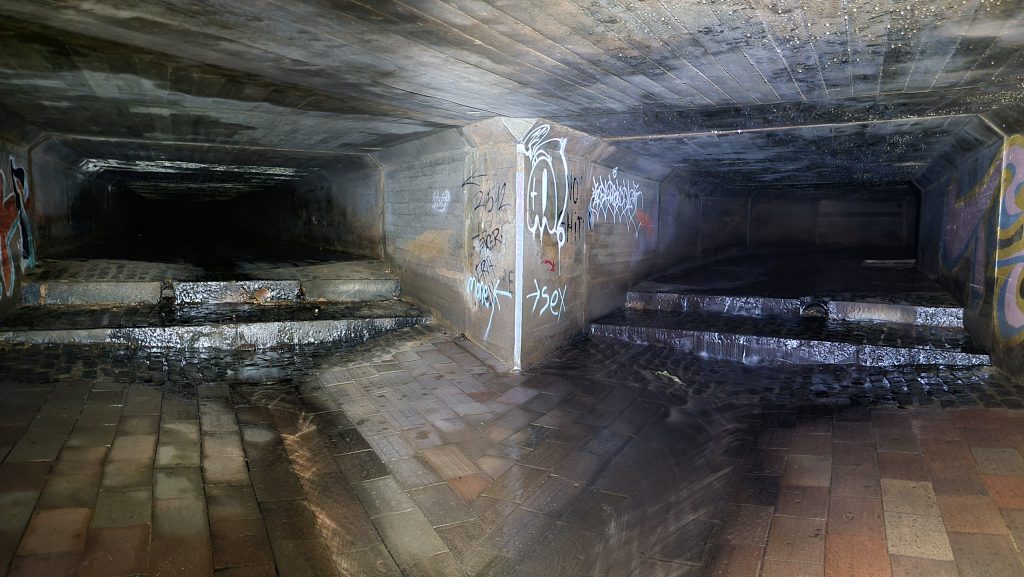 120. Jones Falls Connector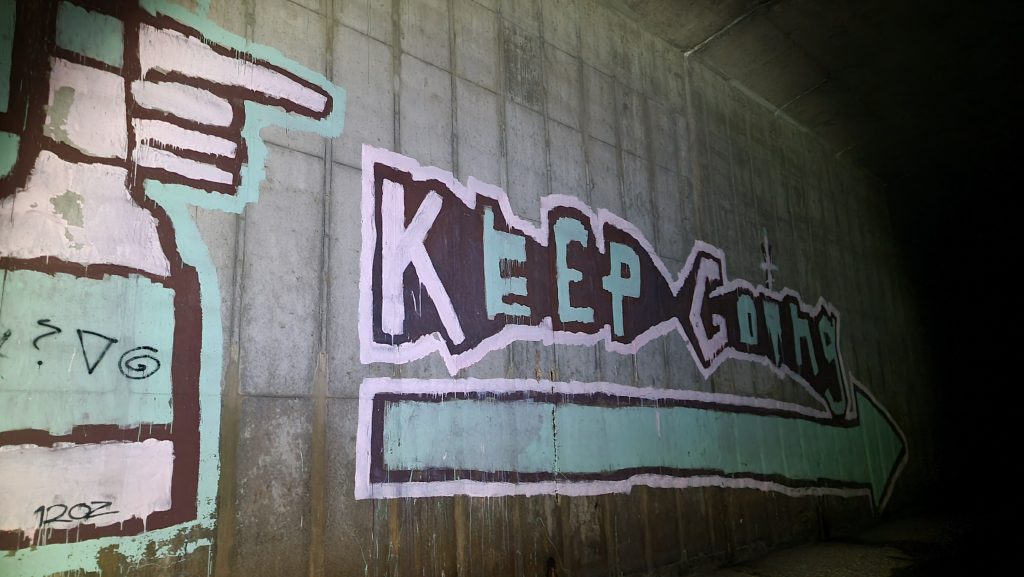 121. Jones Falls Conduit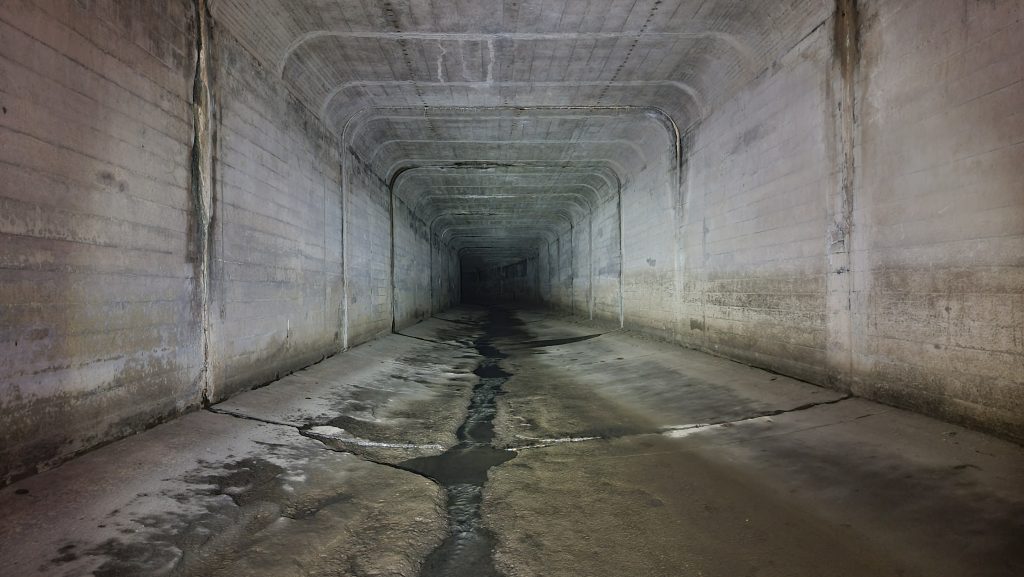 122. Upper Gwynns Run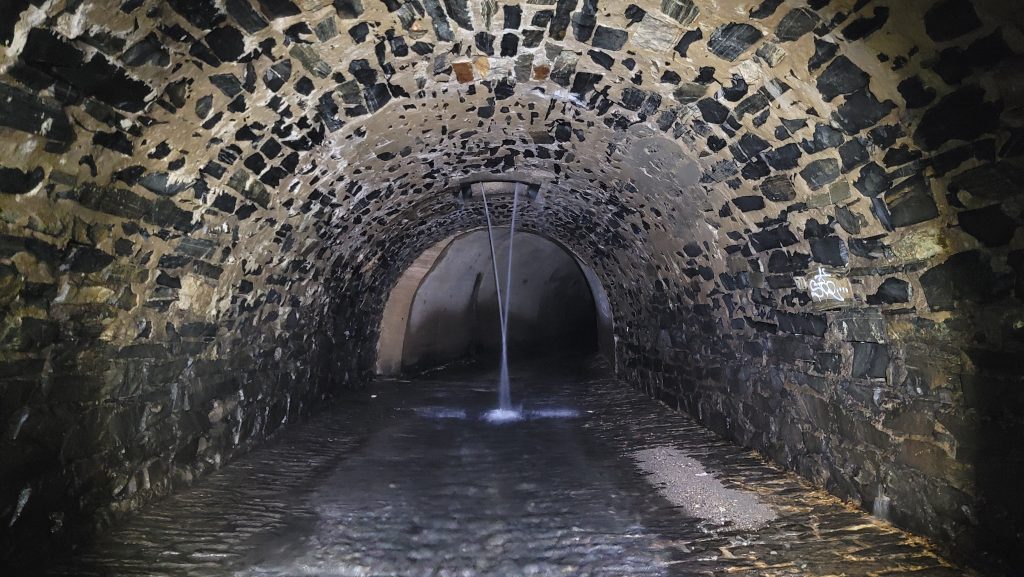 123. Lower Gwynns Run (2)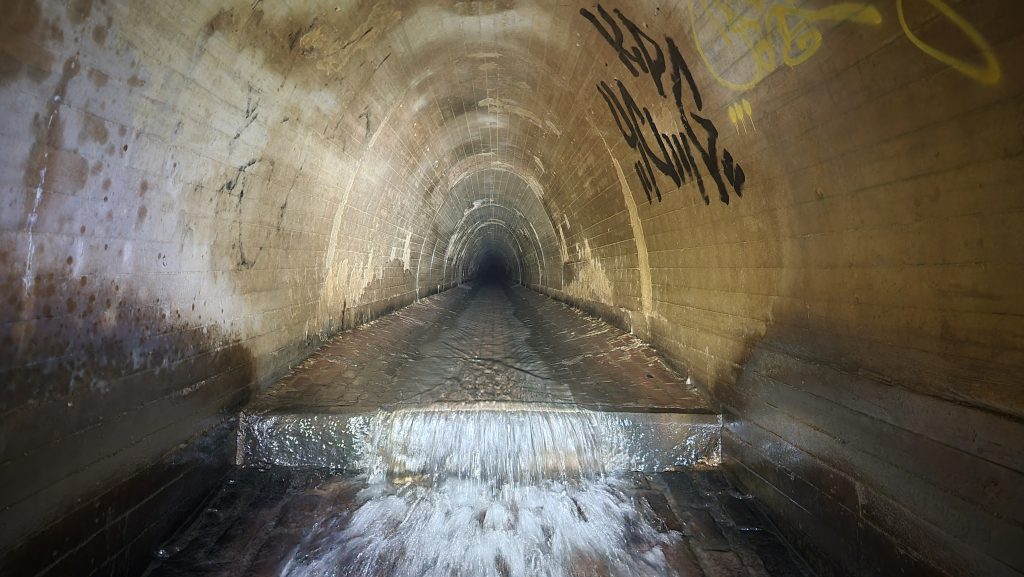 124. Massawepie (not abandoned, but somewhere I've camped every year since 2000)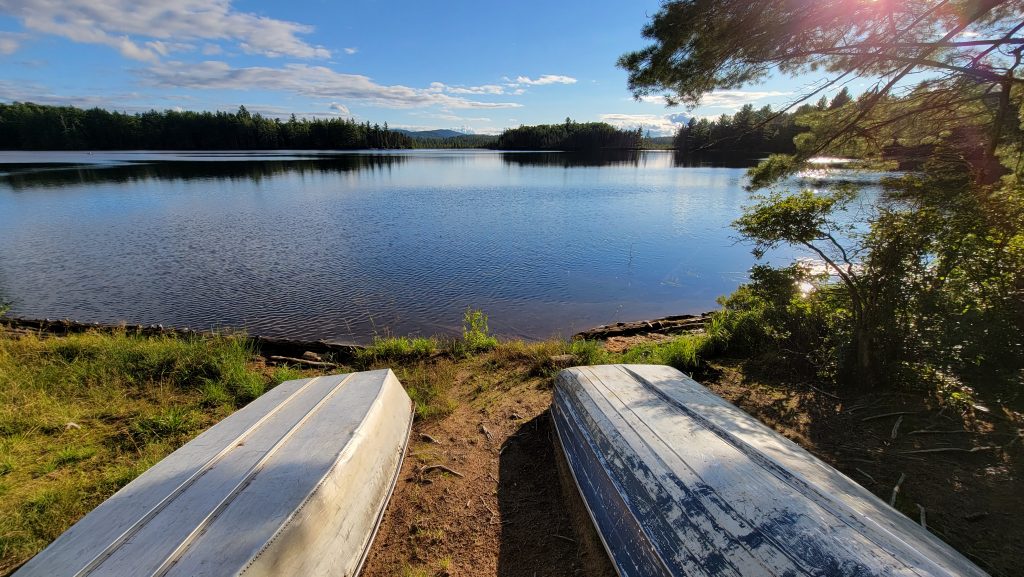 125. Night sky at Saranac Lake. Probably the first and only time I'll ever get a Milky Way shot with a phone.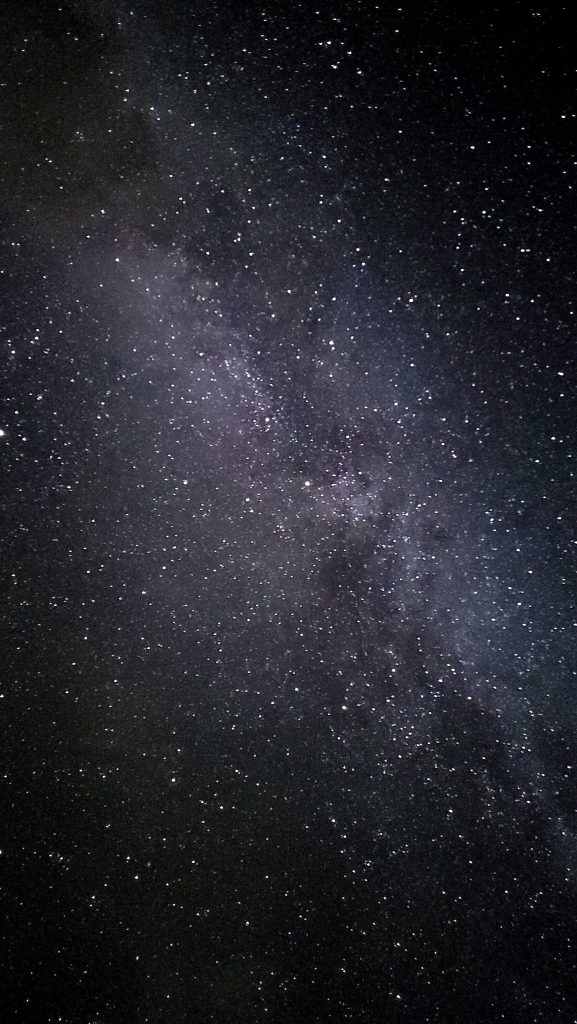 126. Point Mountain Mausoleum (Hancock)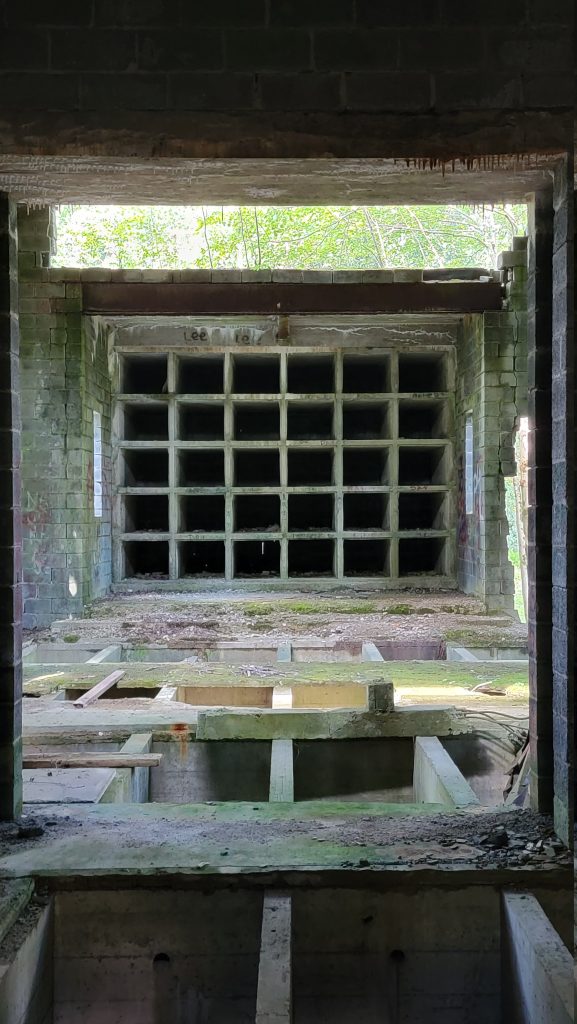 127. Bainbridge power plant (2)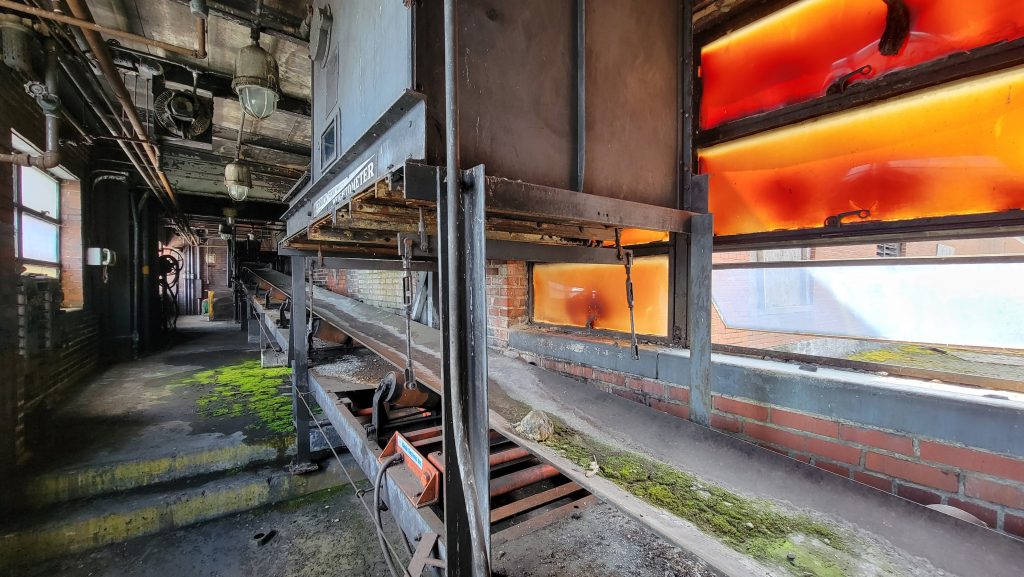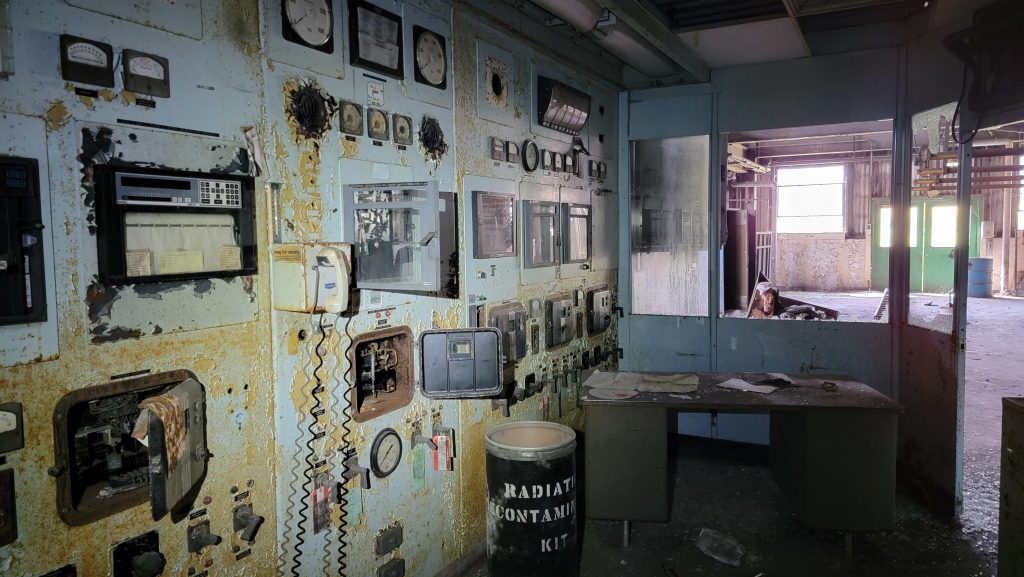 128. Westover power plant (2)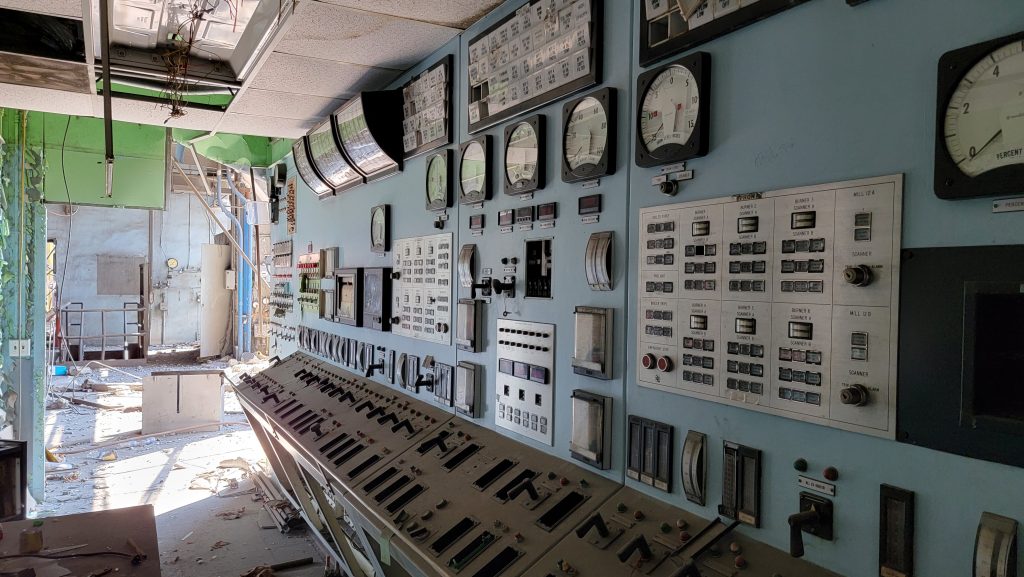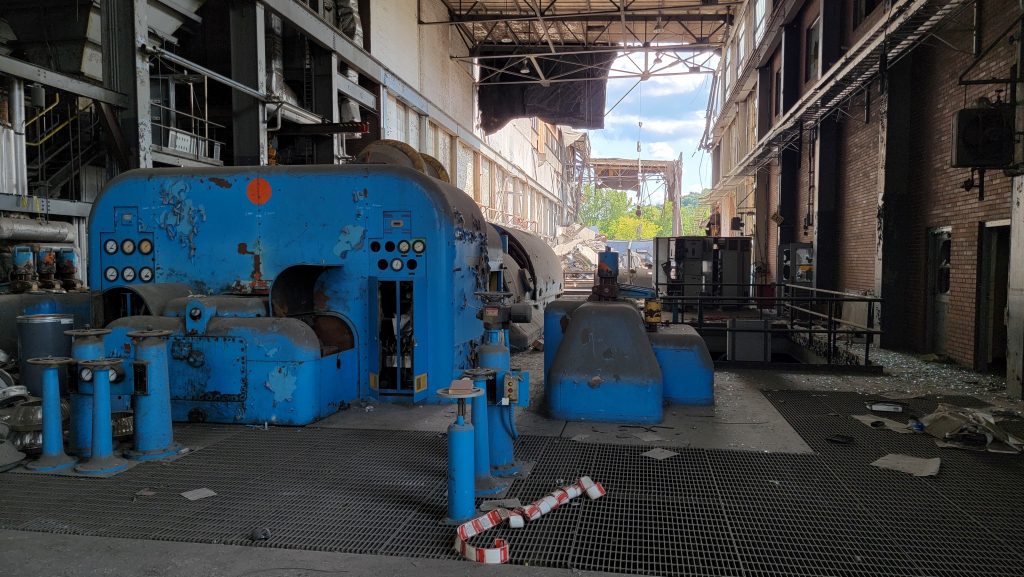 129. Hickling power plant (2)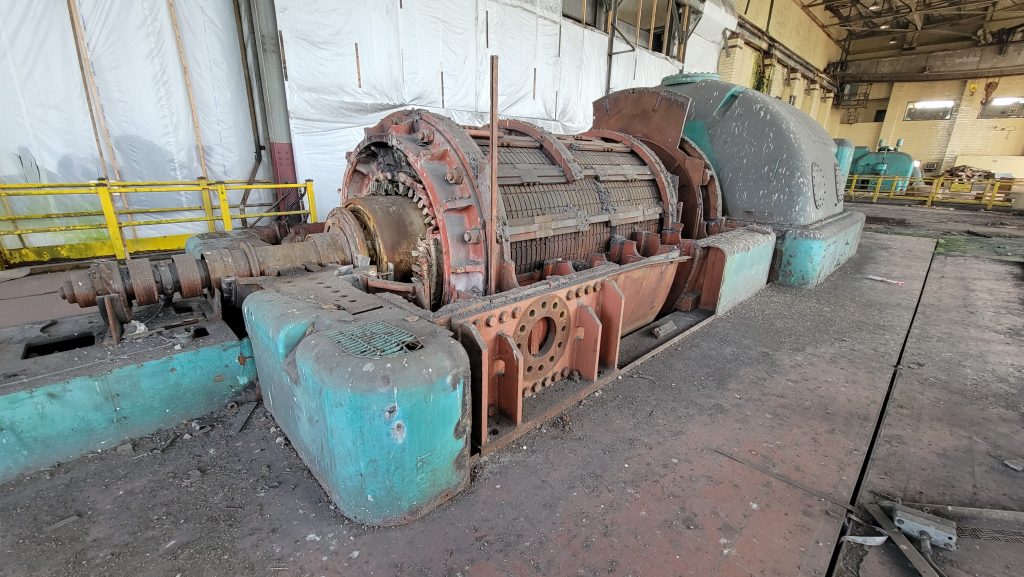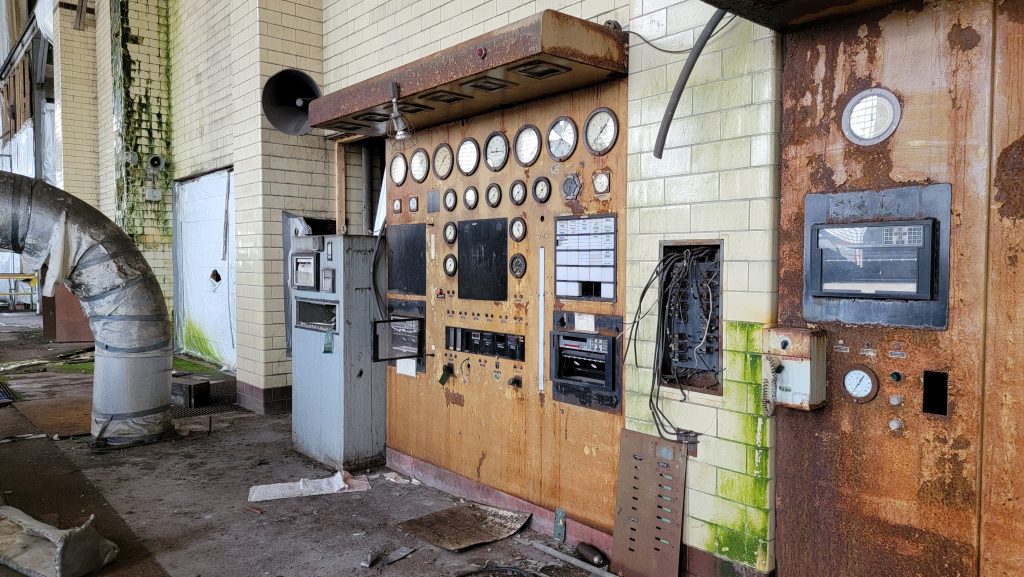 130. Jackson Sanitarium (Dansville)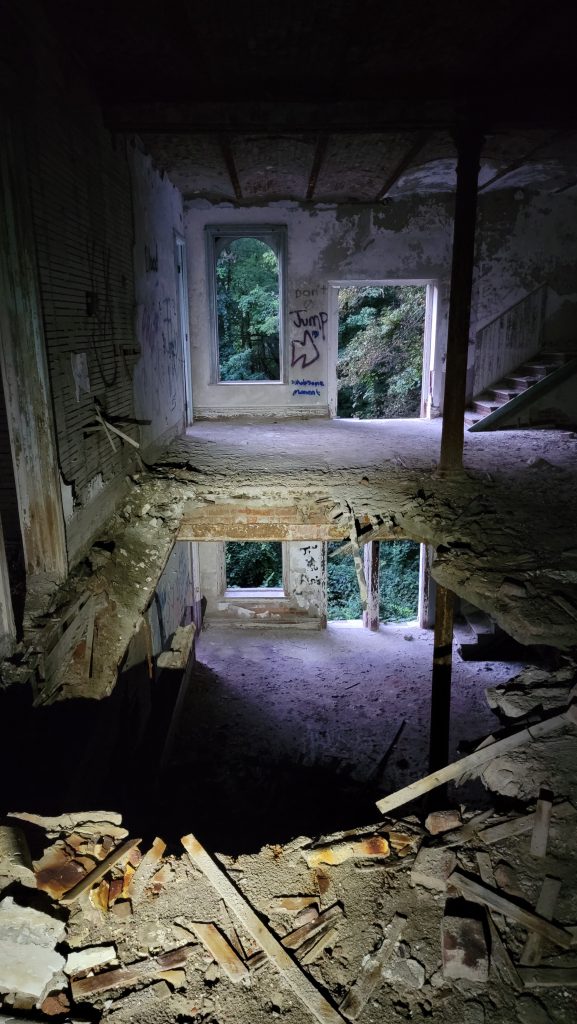 131. Akron Caves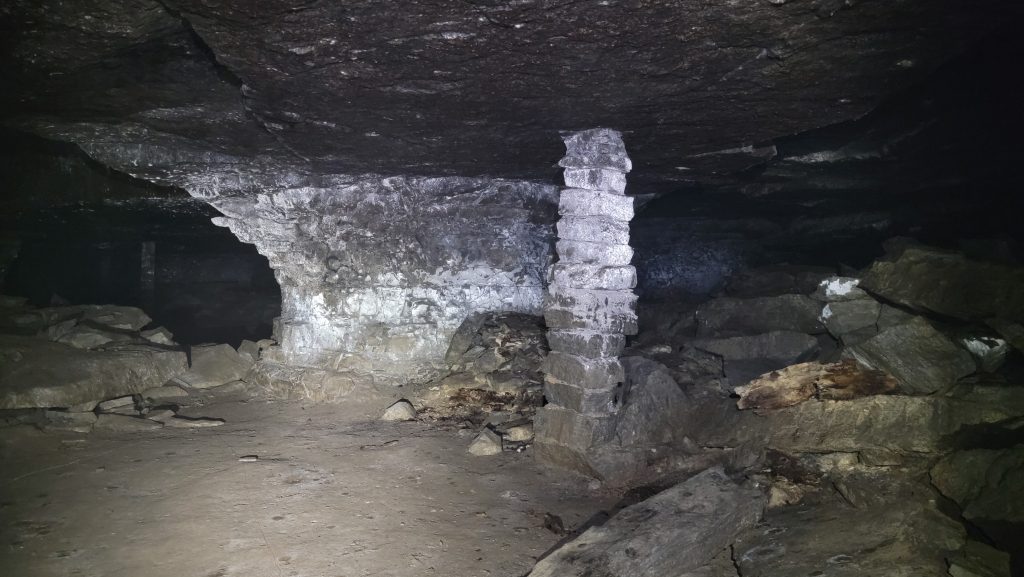 132. Altech West (2)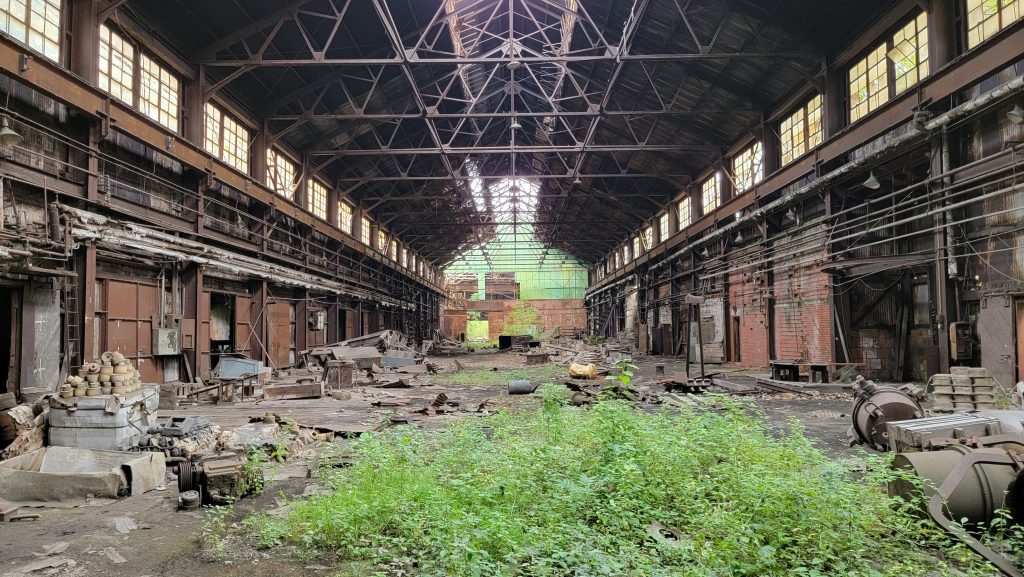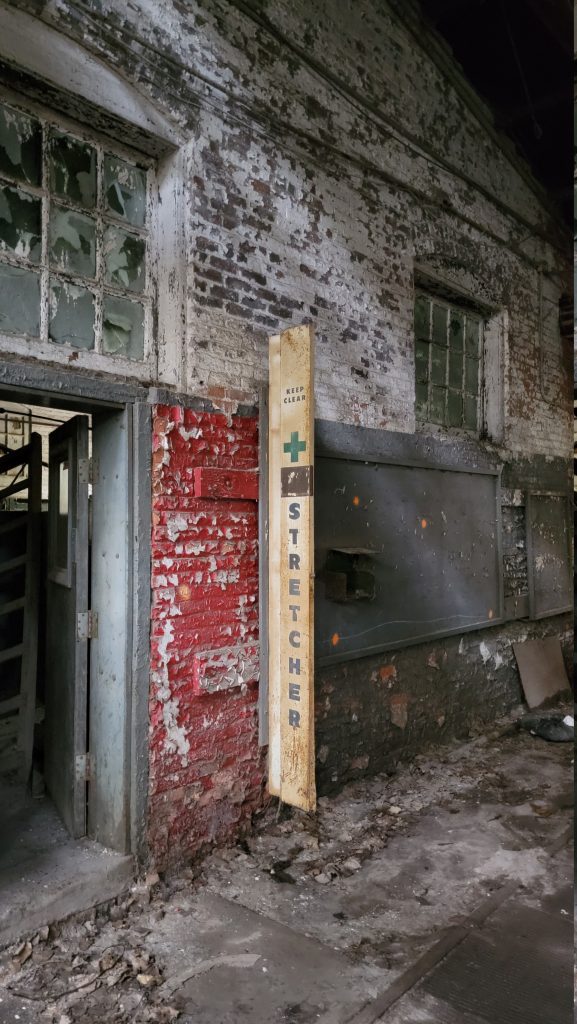 133. Newark State School power plant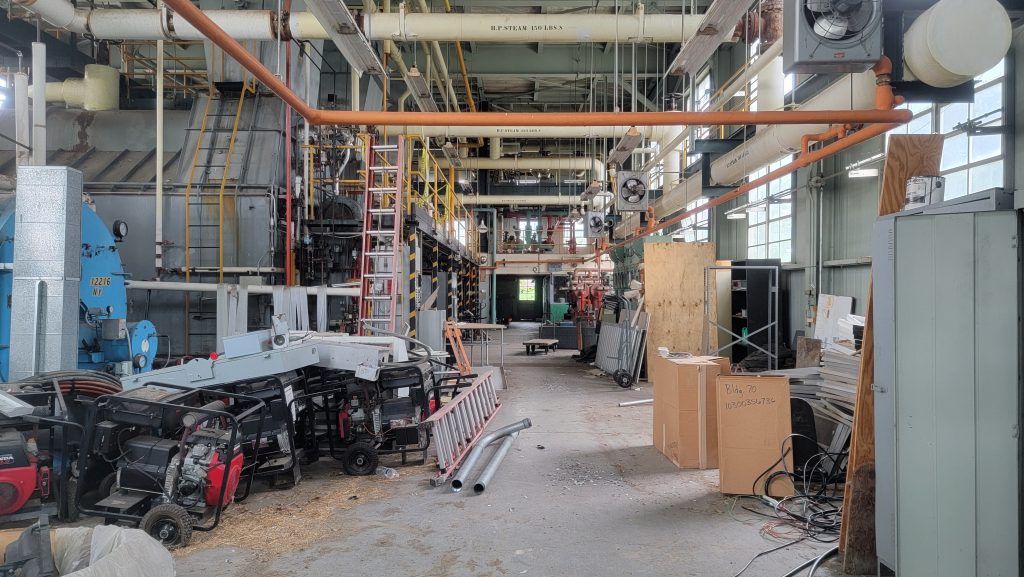 134. Newark building "H"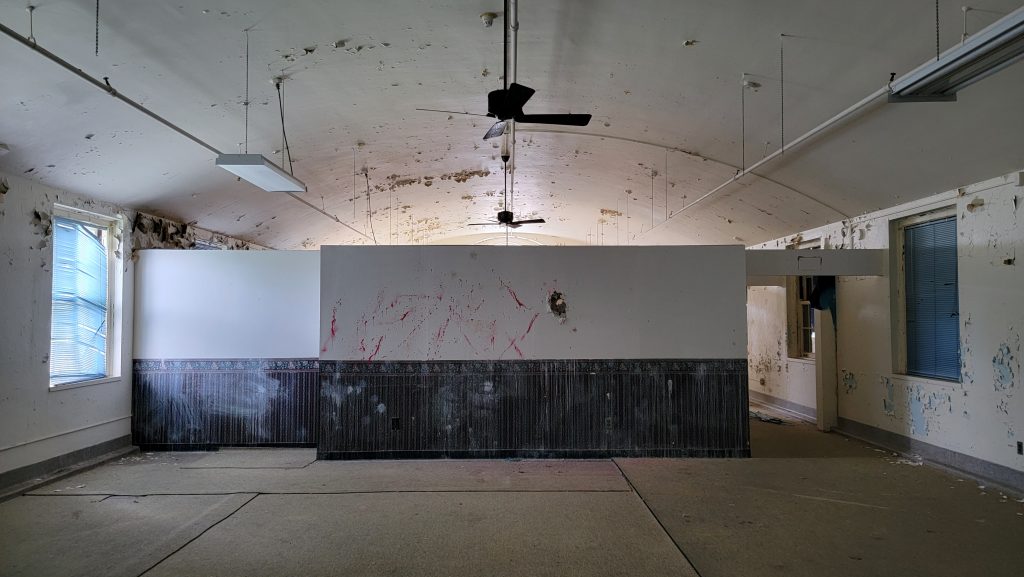 135. St. Mary's Niagara Falls (3)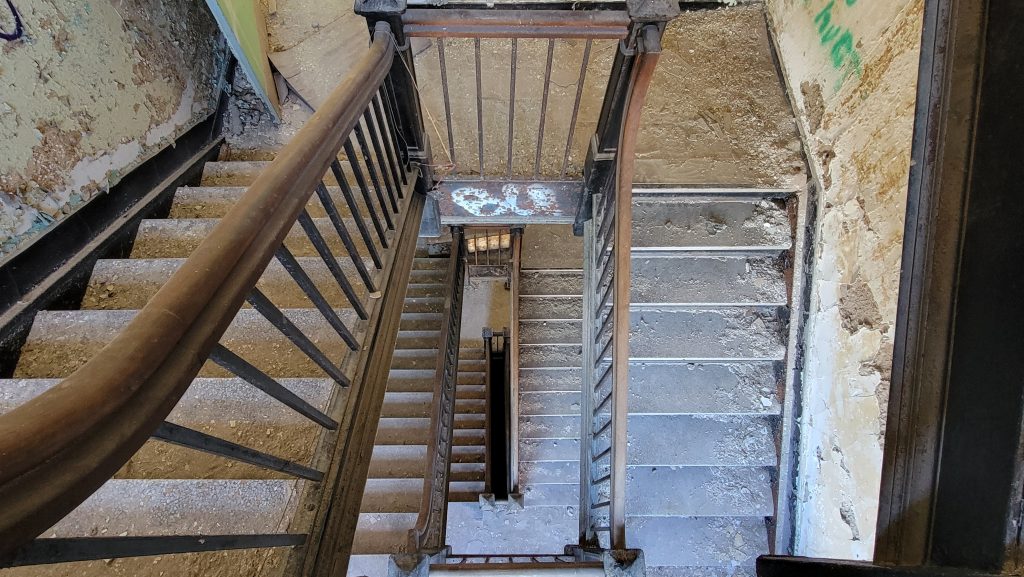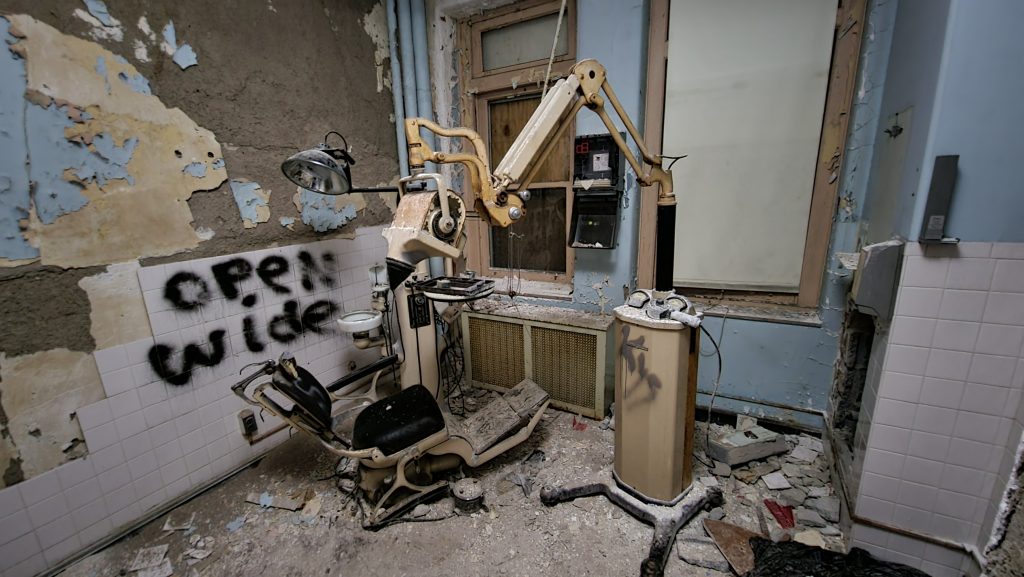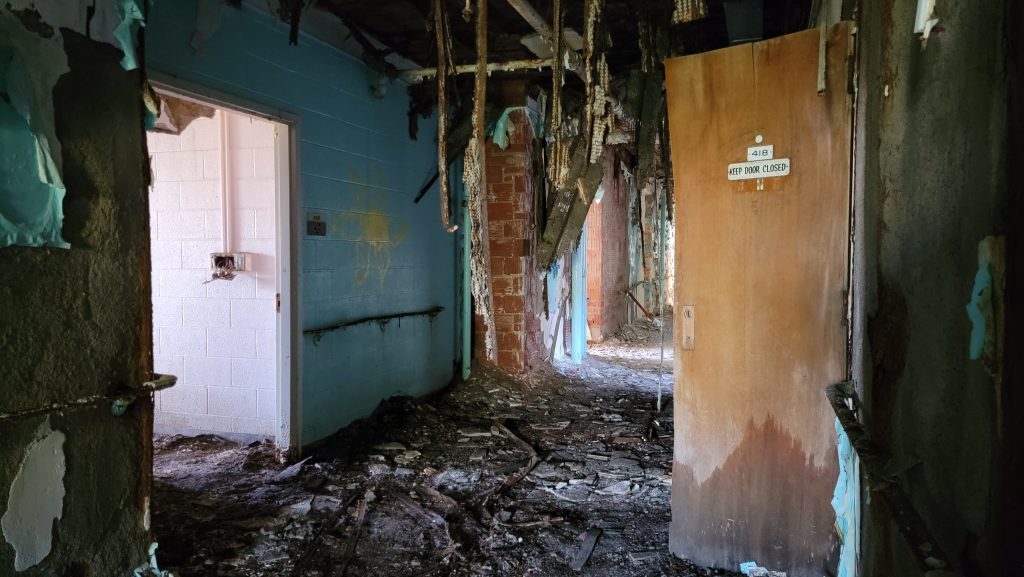 136. St. Ann's Convent (Buffalo)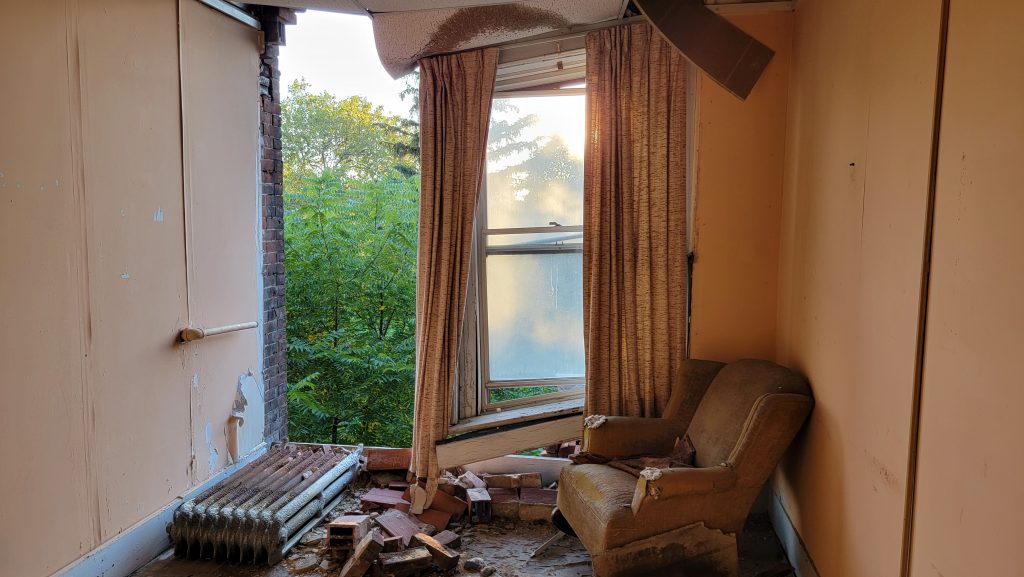 137. Have you met Drain Friend? (Norton's Cave – 2)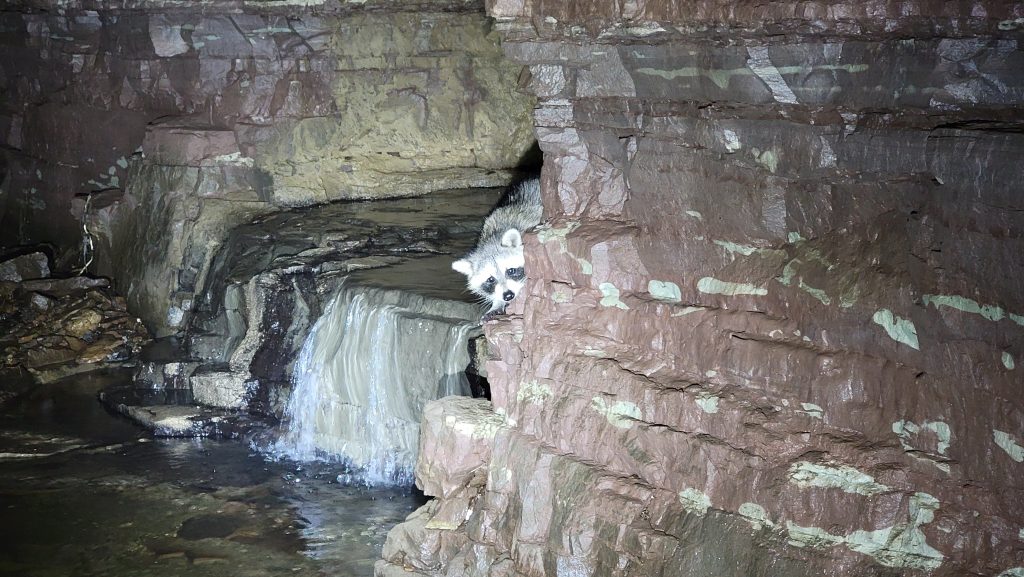 138. Syracuse Development Center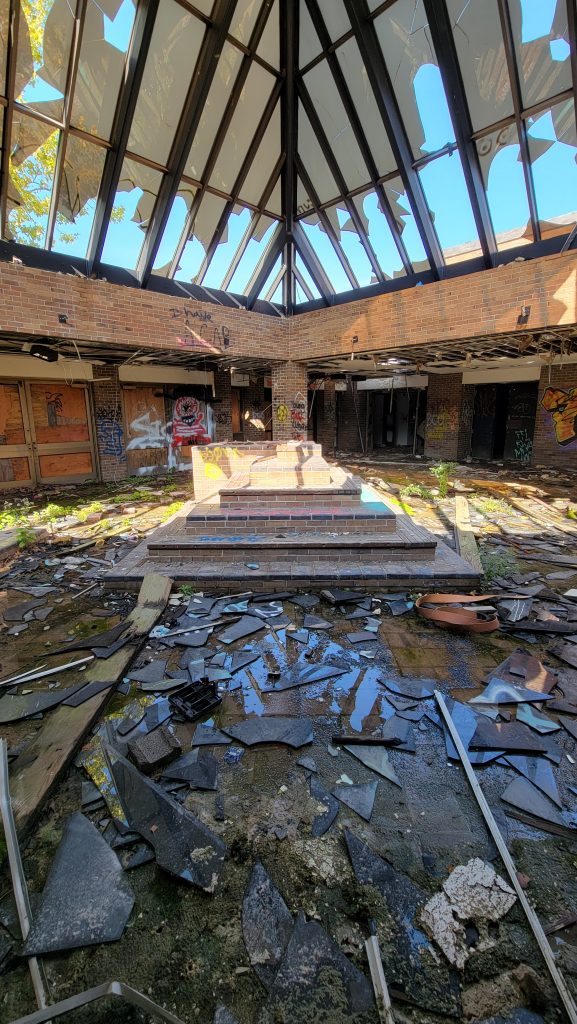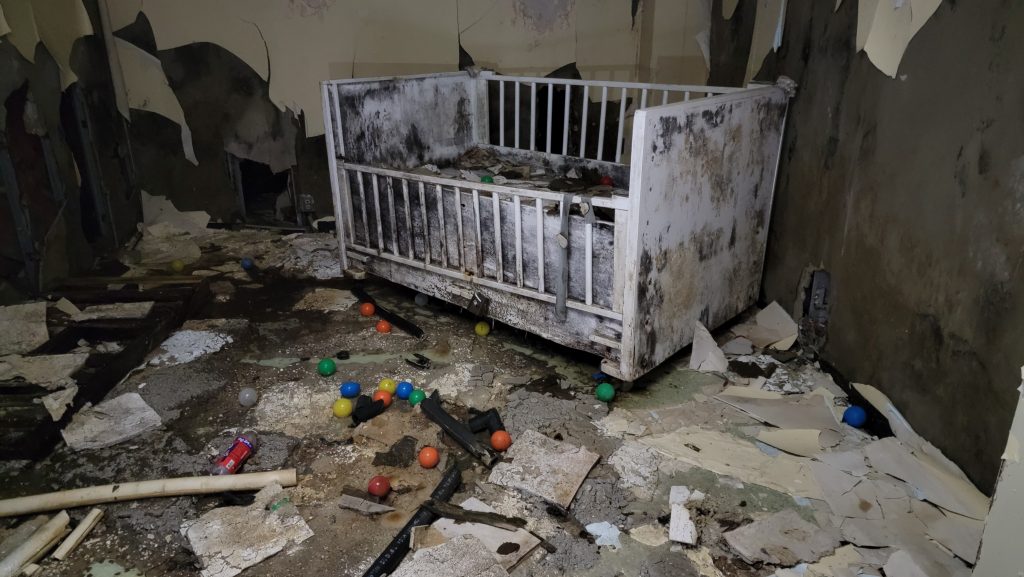 139. Heritage Train (3)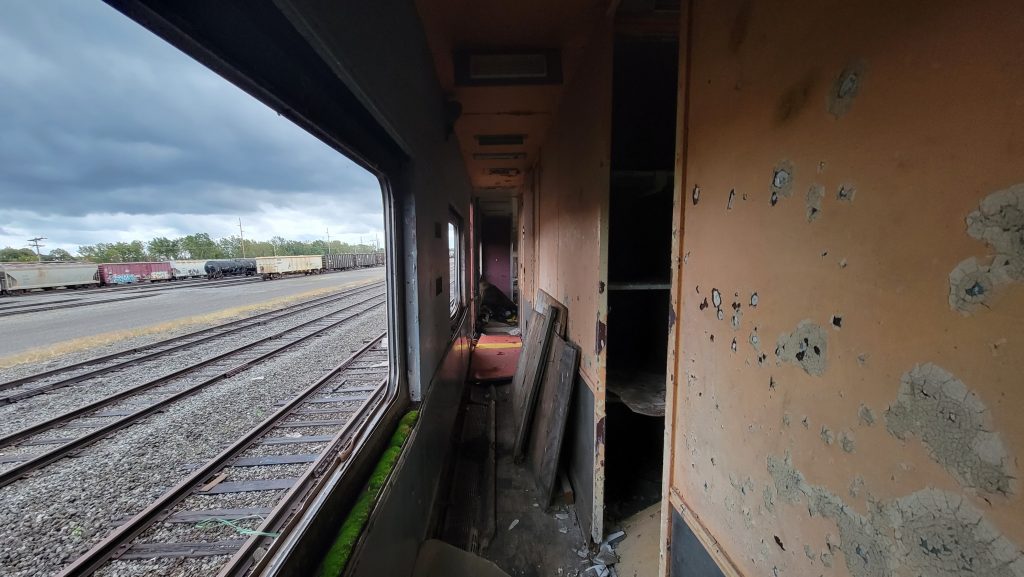 140. Akron Caves (2)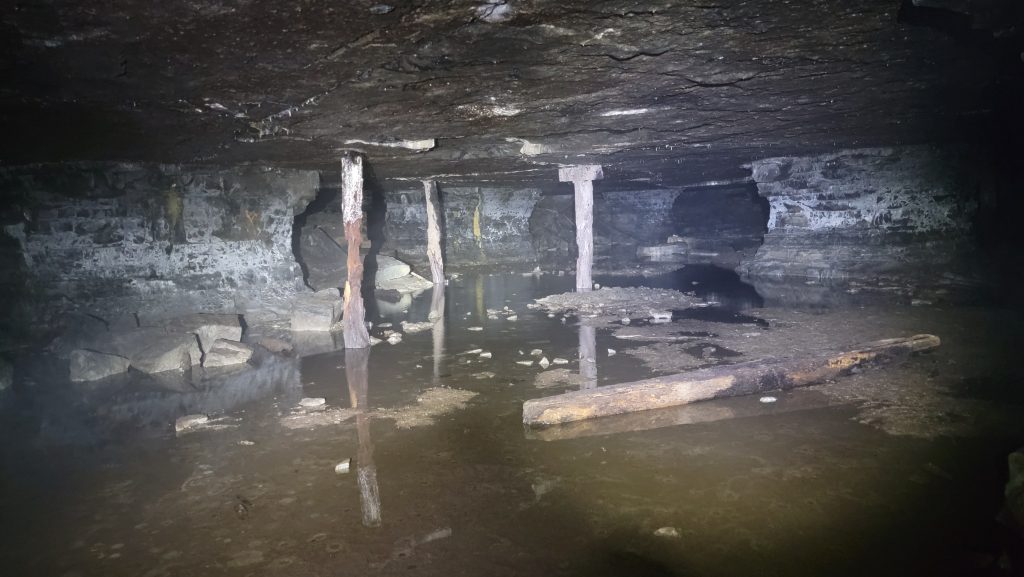 141. Hall of Machines (3)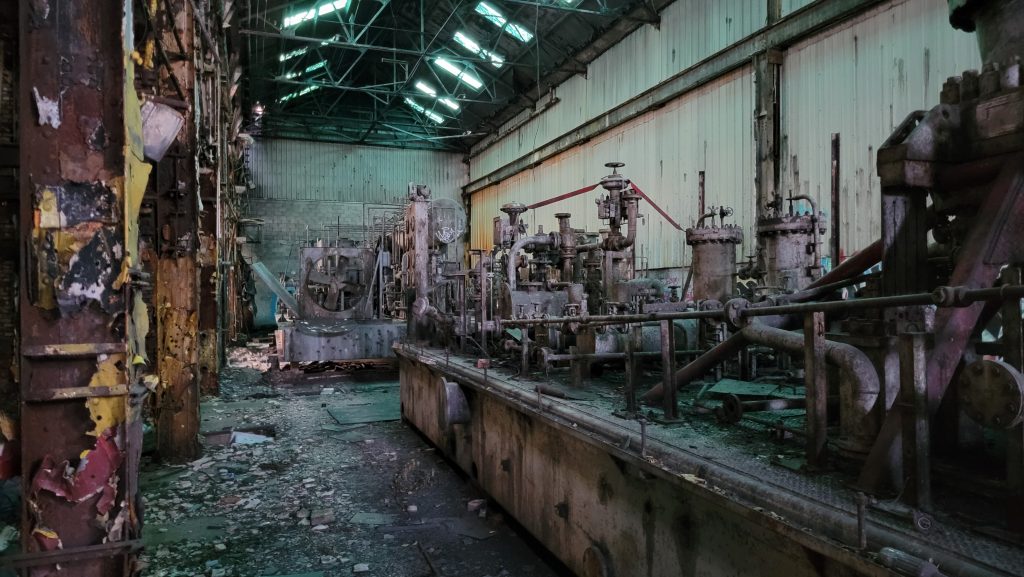 142. St. Mary's Niagara Falls (4)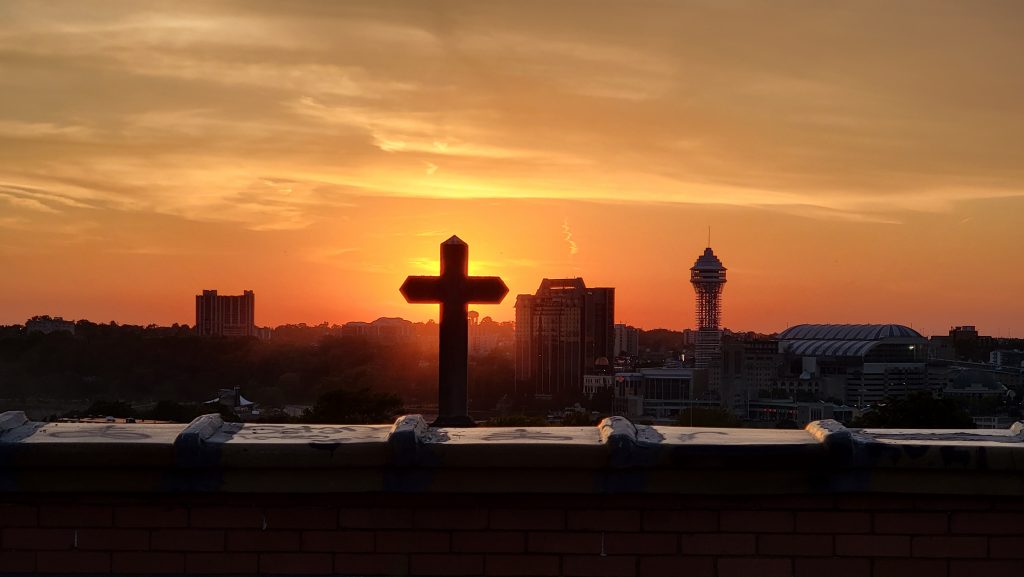 143. Akron Caves (3)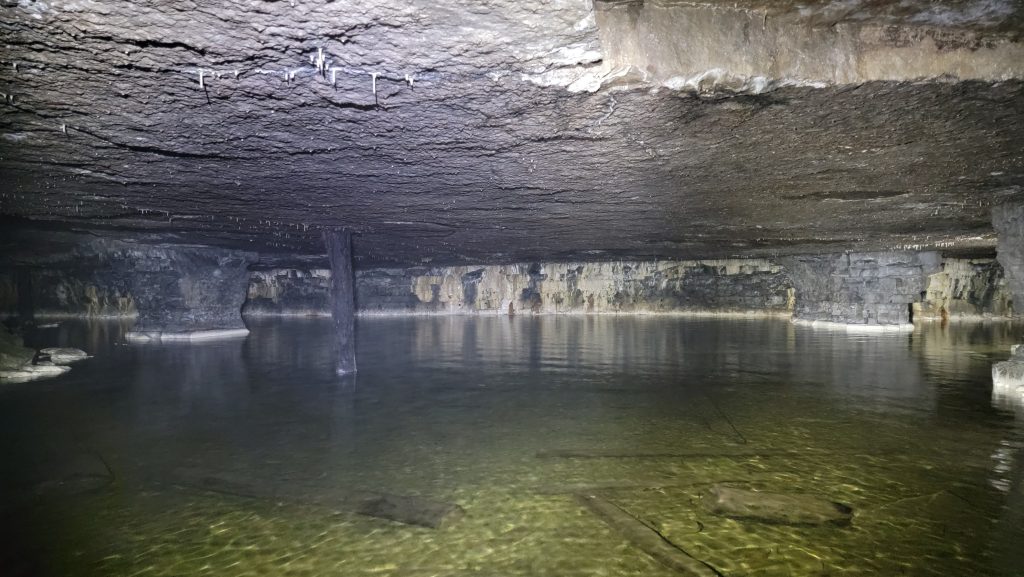 144. Hall of Machines (4) — this was the peak of my tour guide phase, showing people around the "local" spots…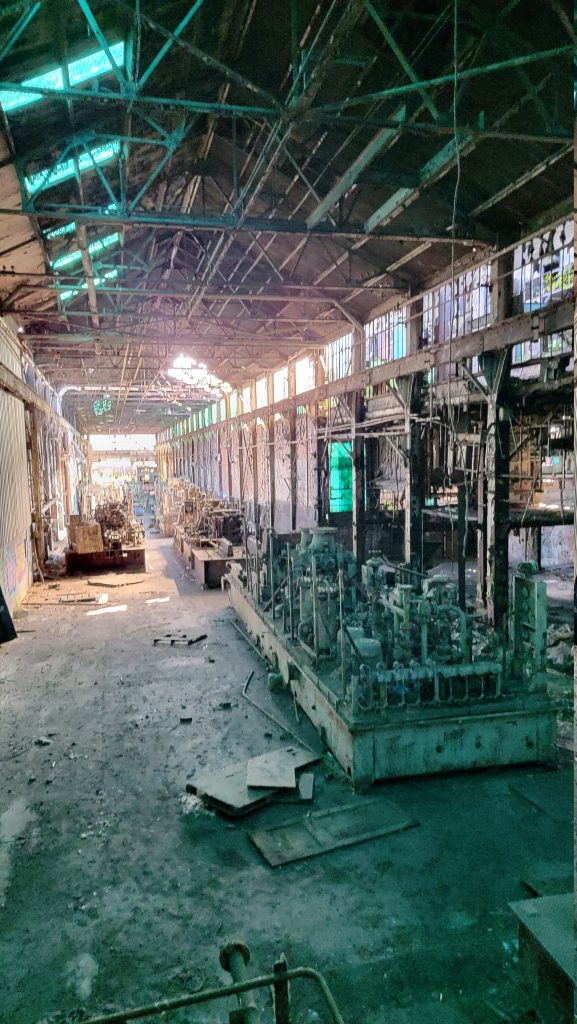 145. Altech West (3), just before being staked out by the entire city and county police force on duty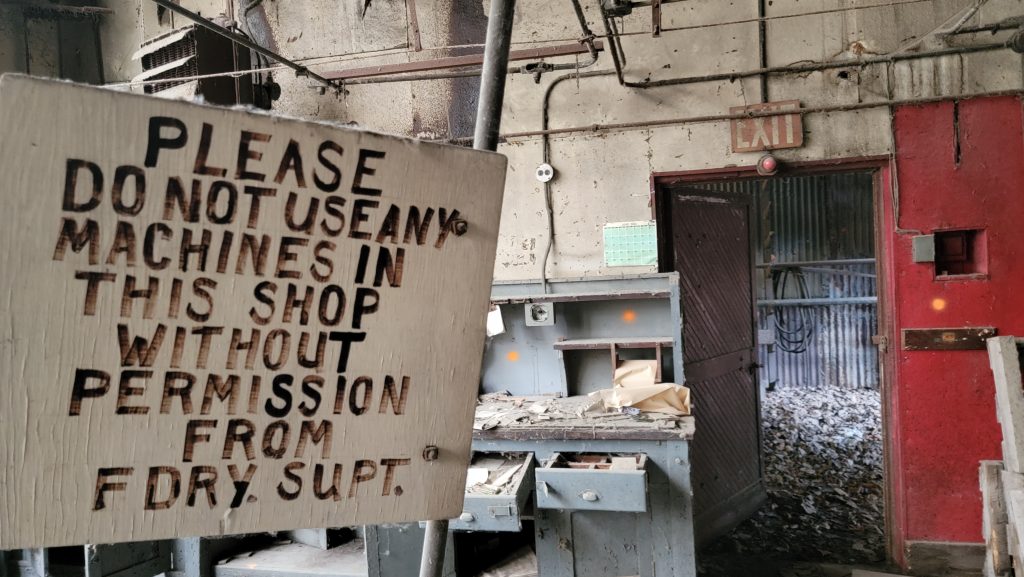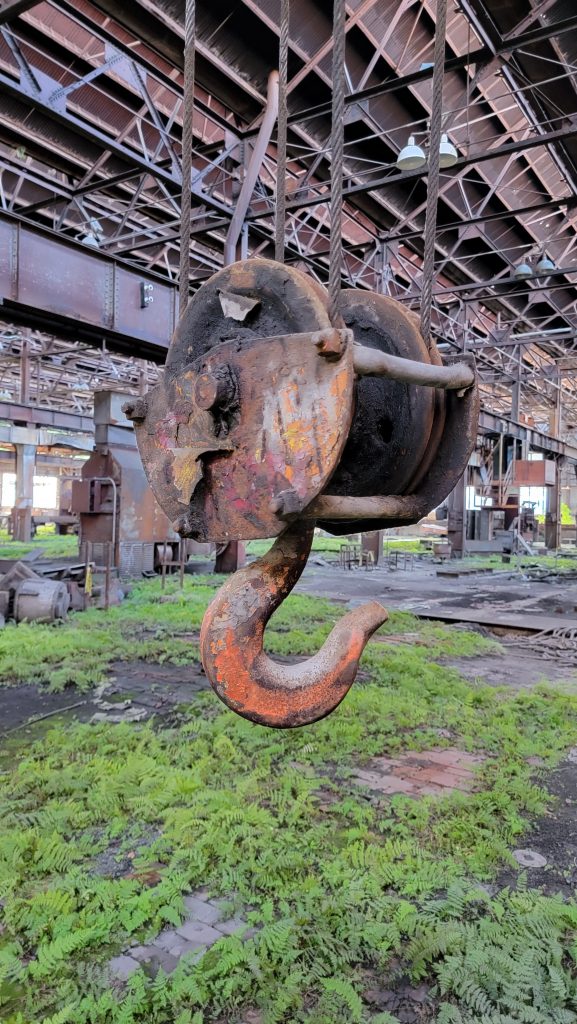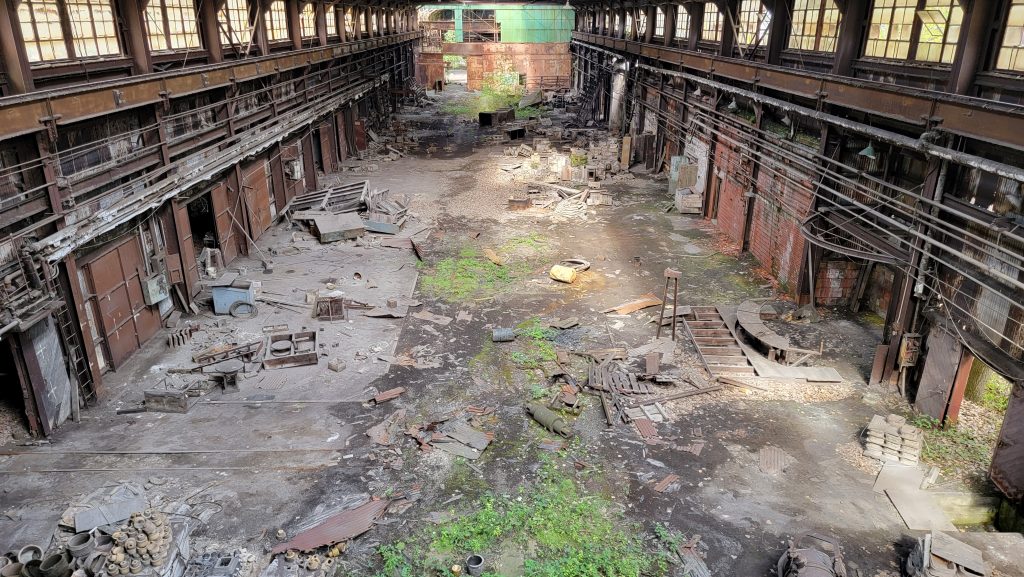 146. Lang School (Buffalo)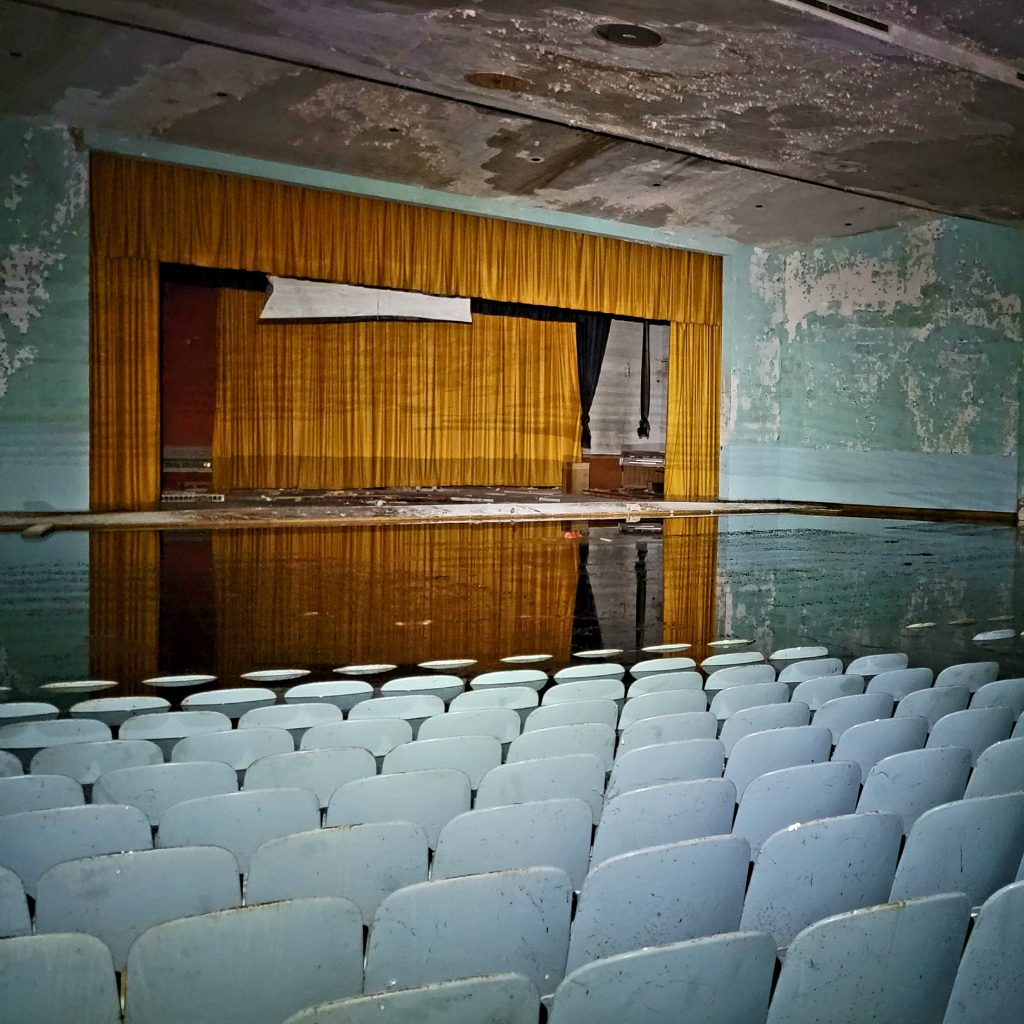 147. Courtland Middle School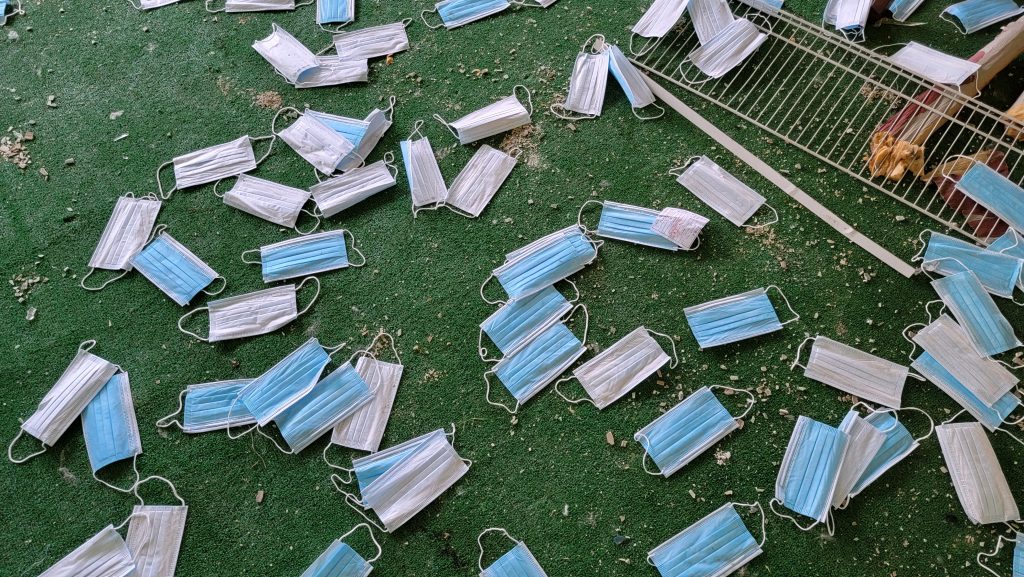 148. Bainbridge power plant (3)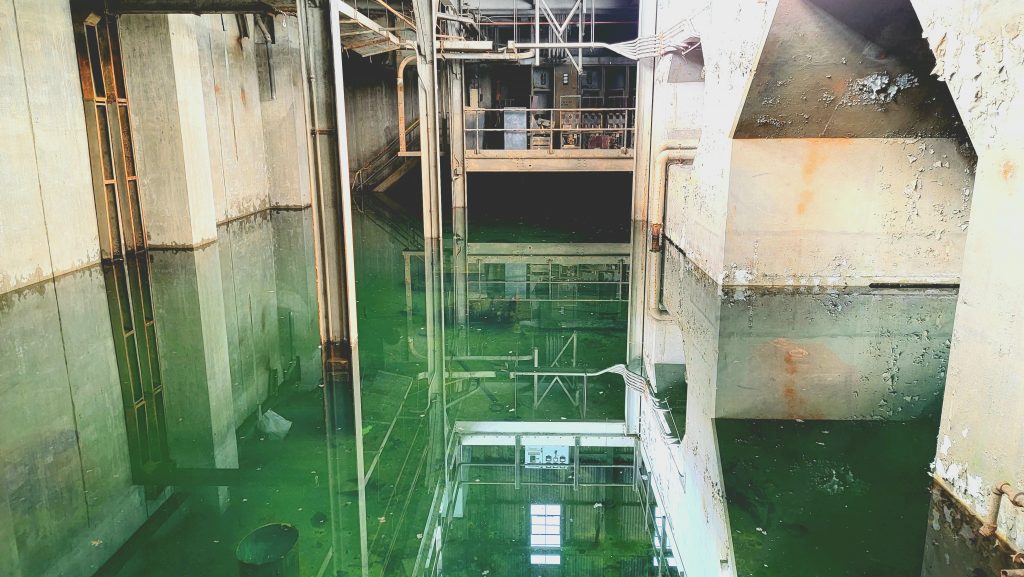 149. Monticello Manor (2)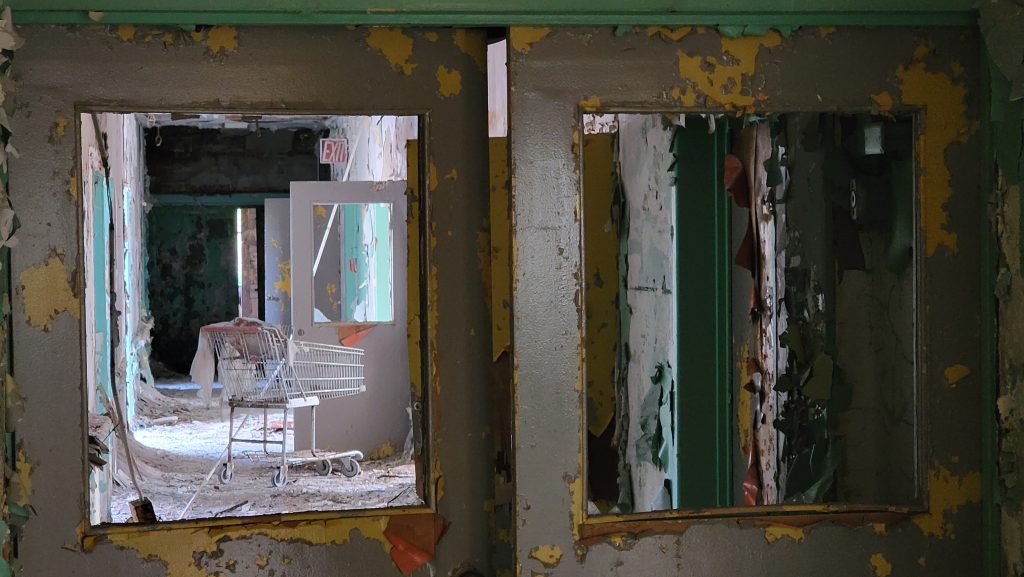 150. Camp LaGuardia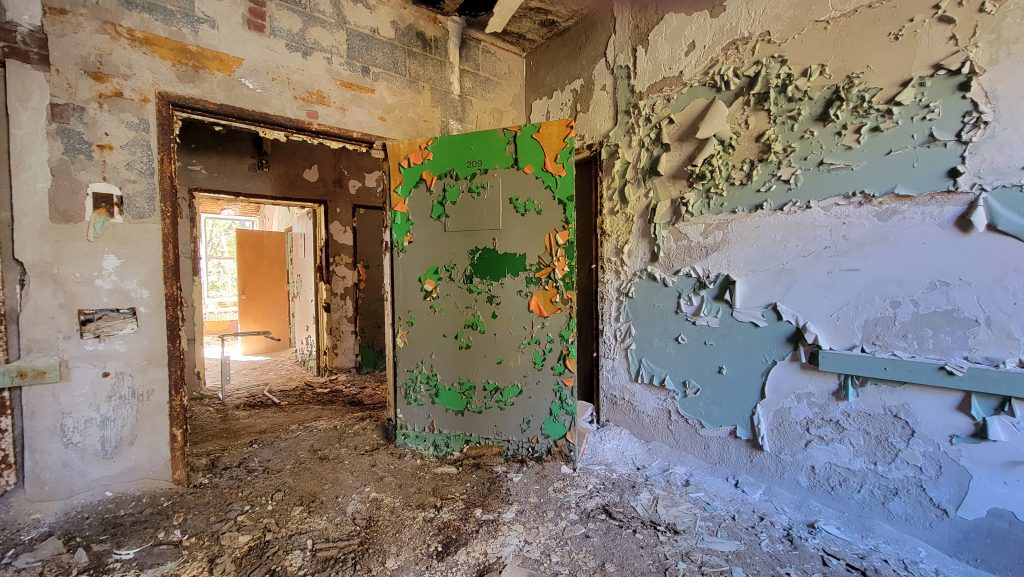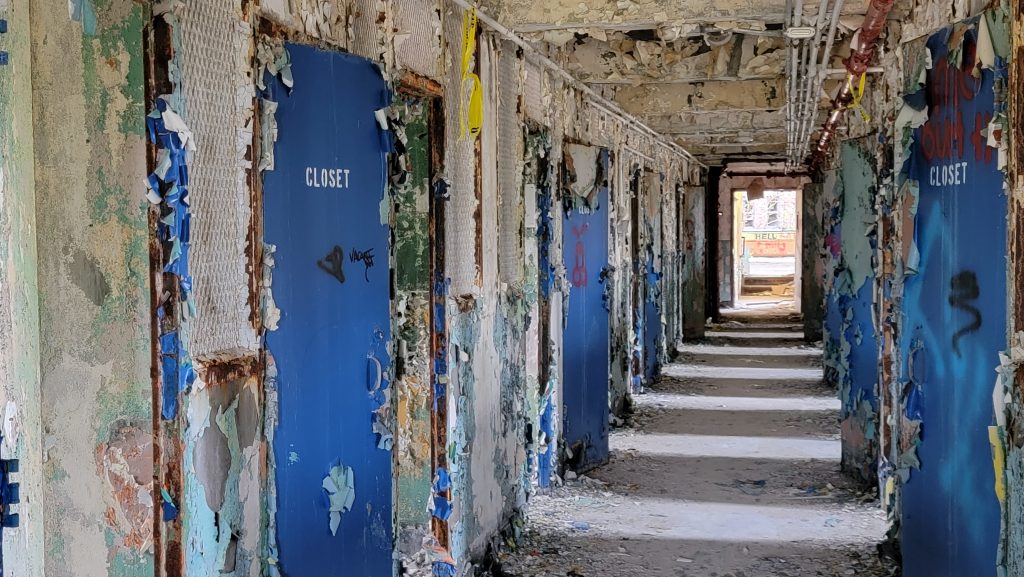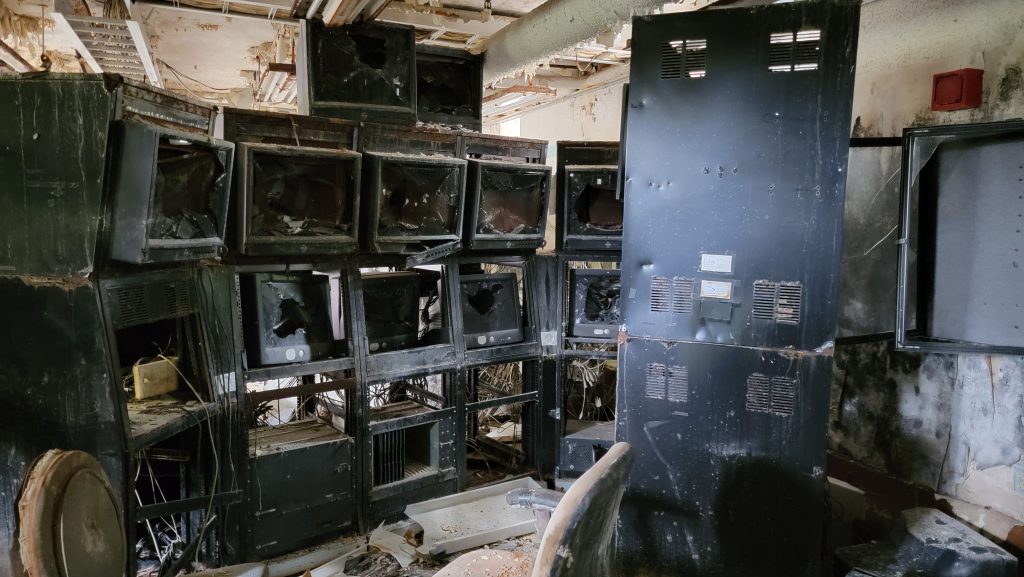 151. The Pines (2)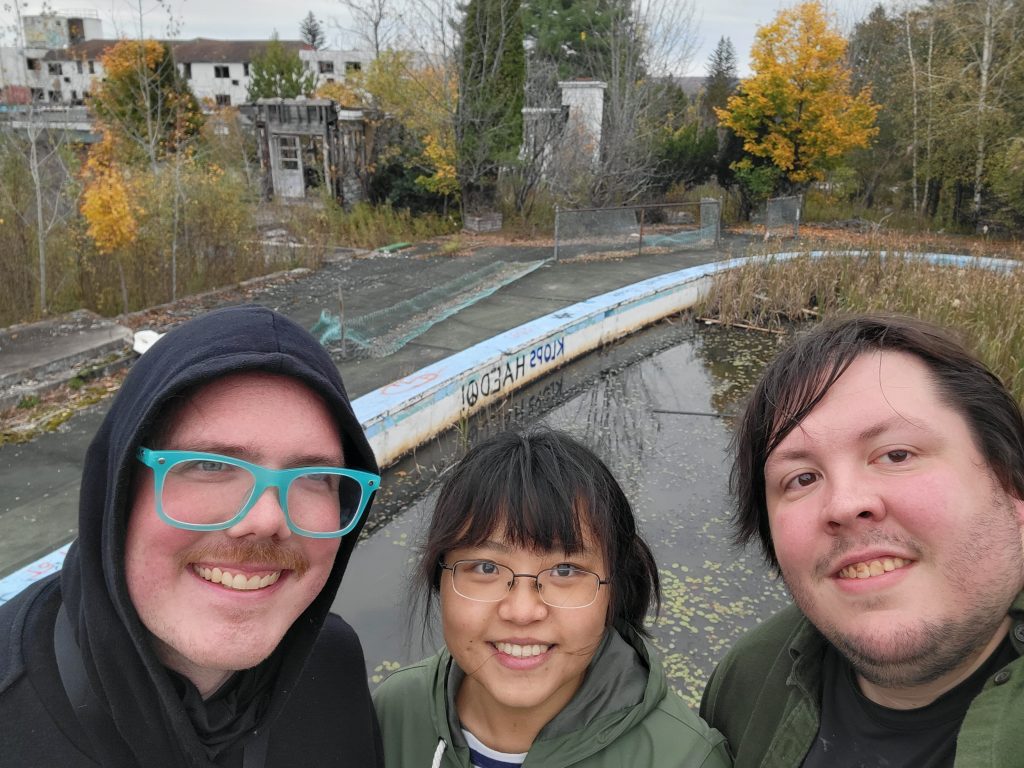 152. Brown's Grandview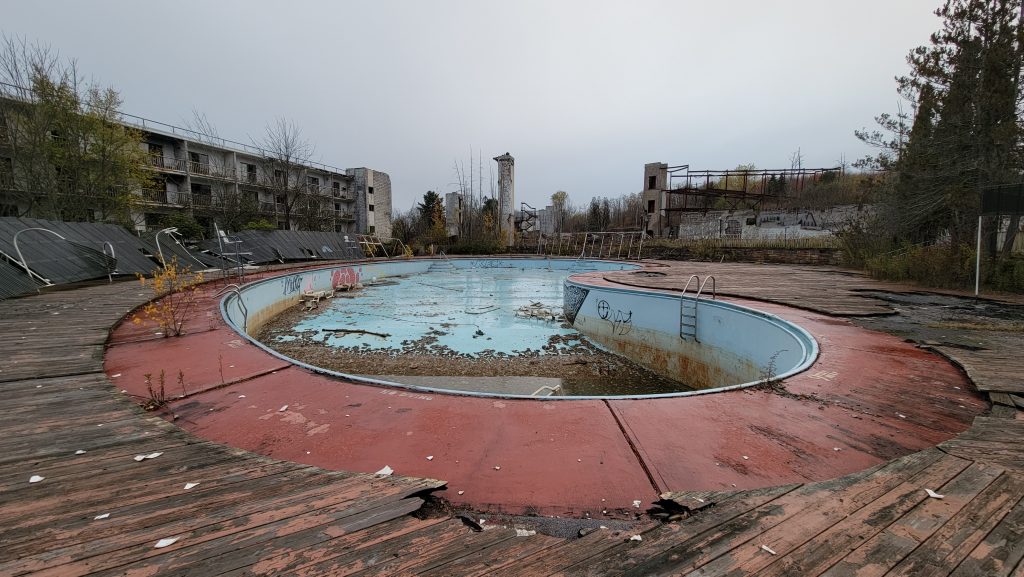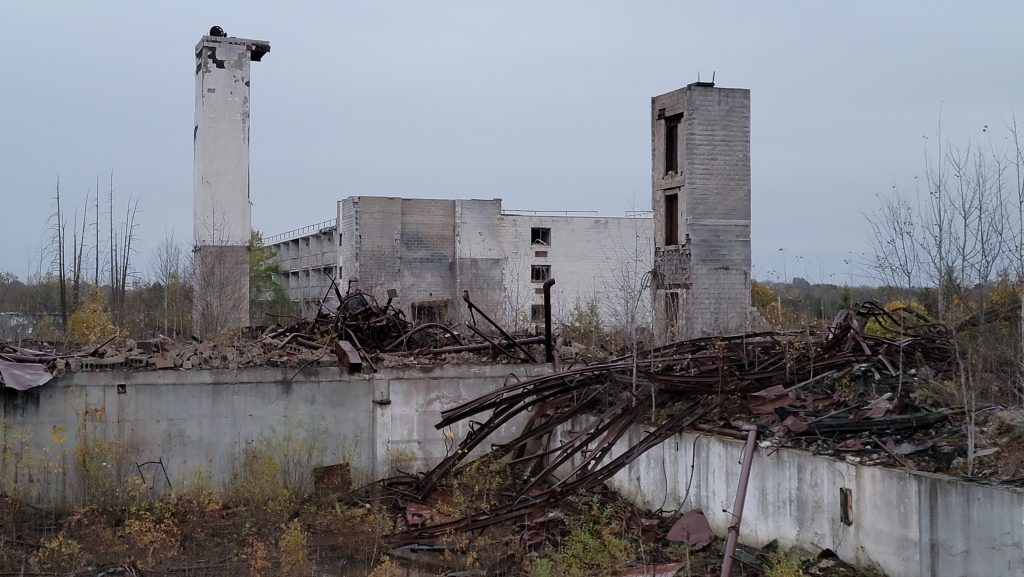 153. Camping in the Rosendale mines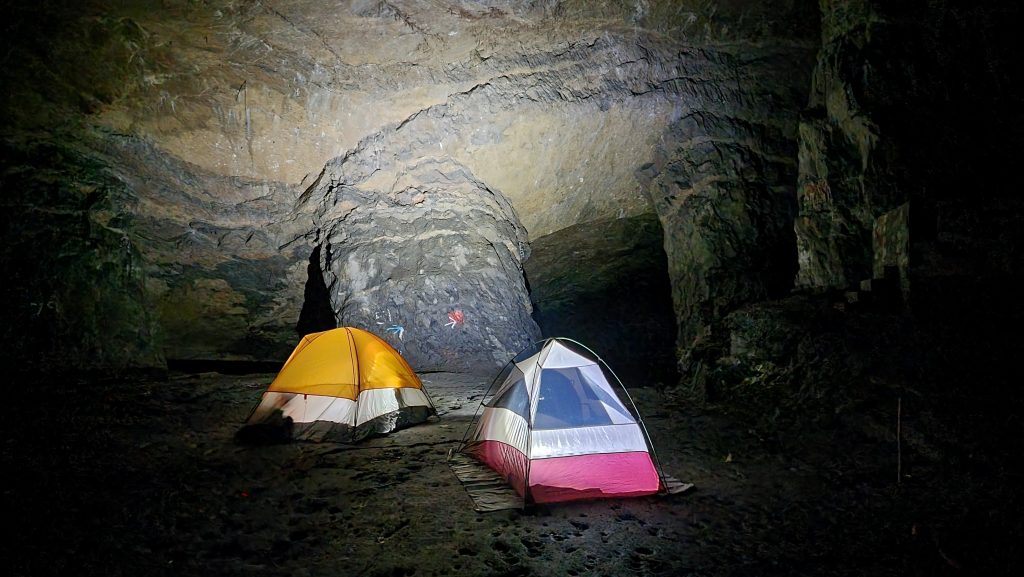 154. Nevele (2)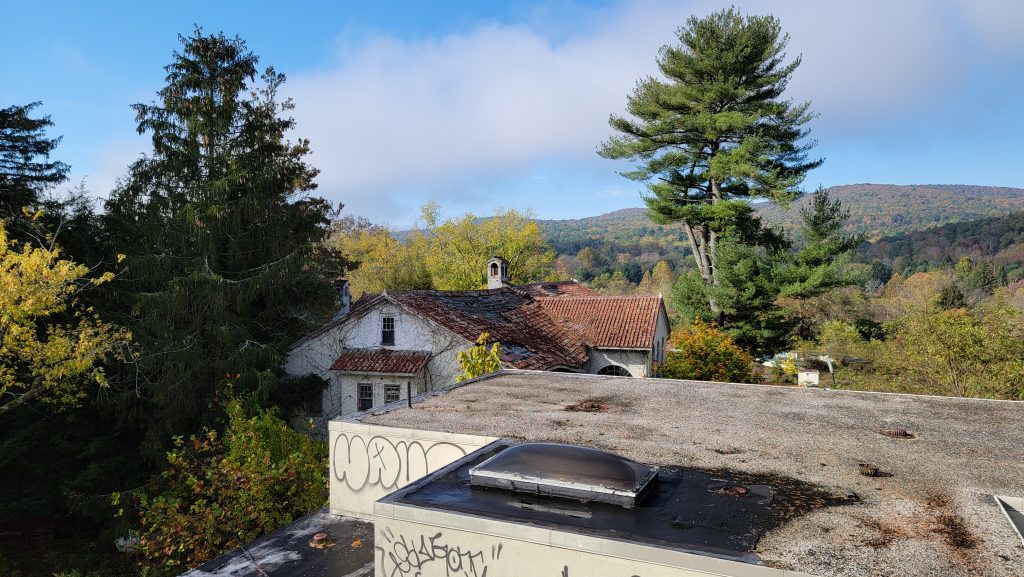 155. Letchworth Village powerhouse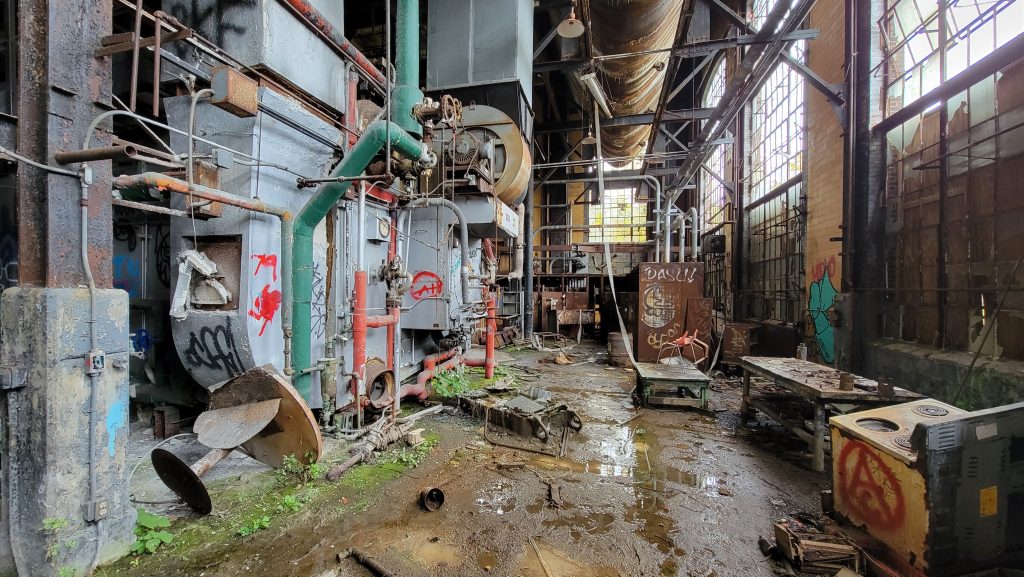 156. Abercrombie Castle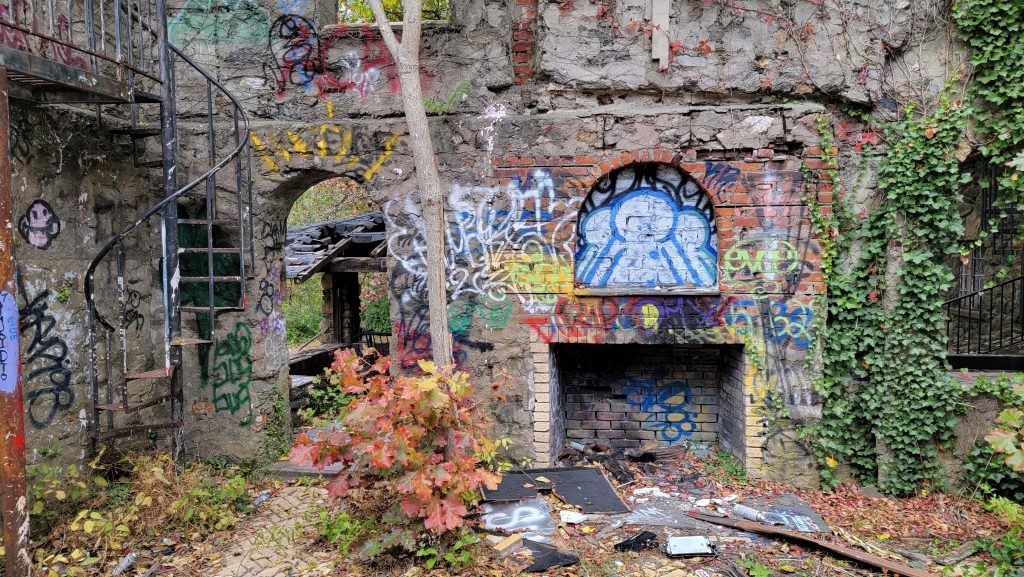 157. Sunset Lanes (2)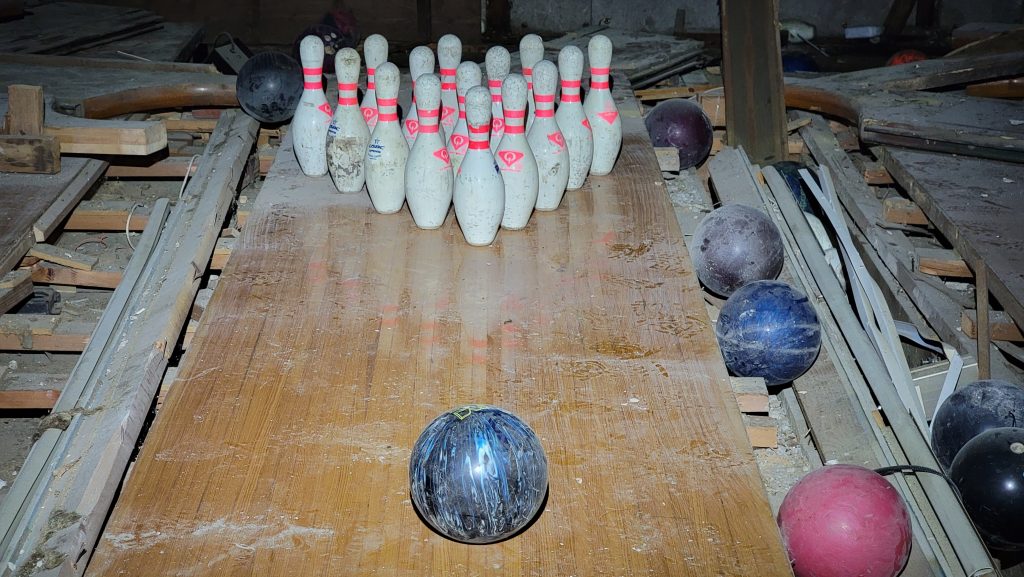 158. Kenwood Chapel (3)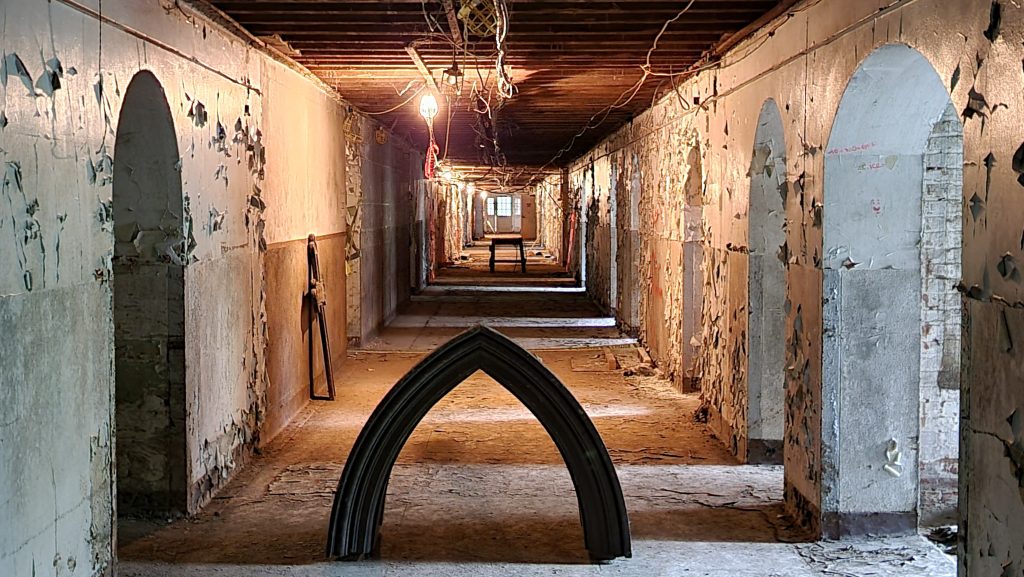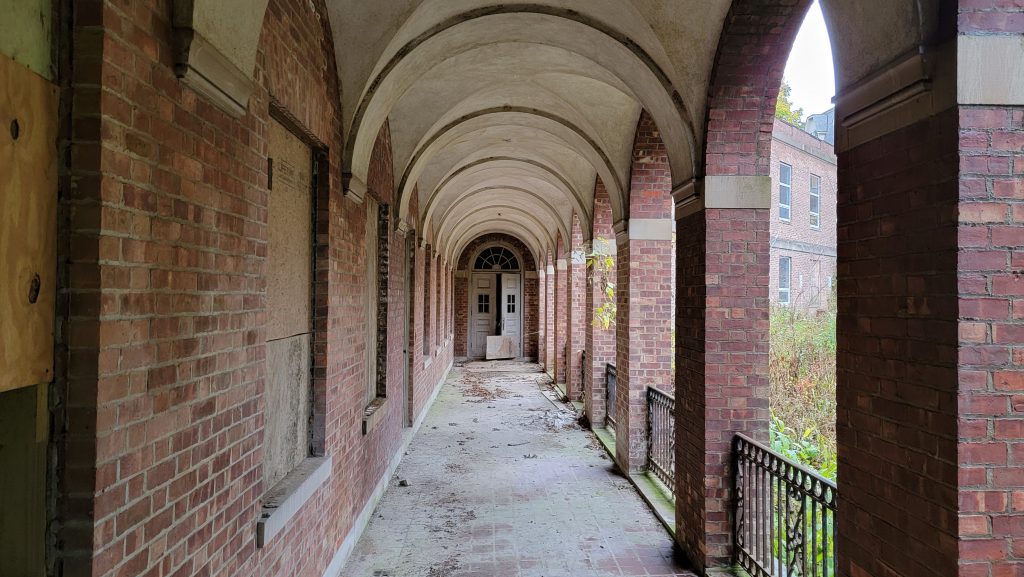 159. Green Mountain Racetrack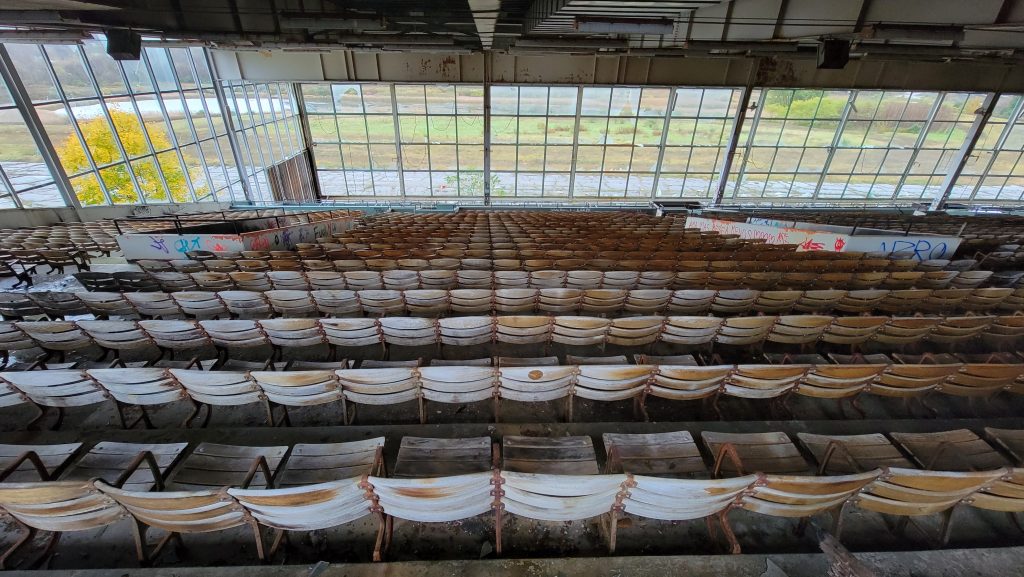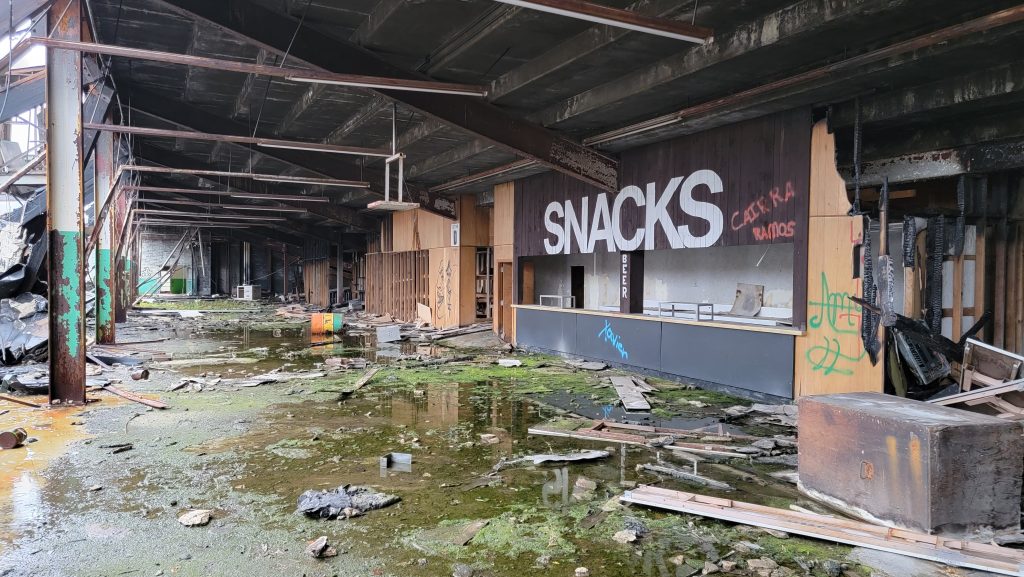 160.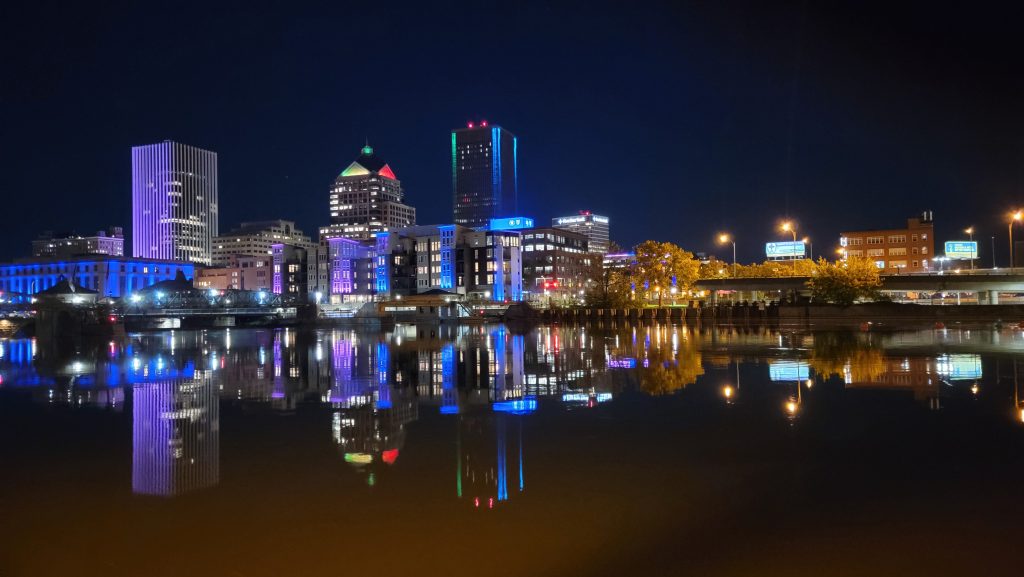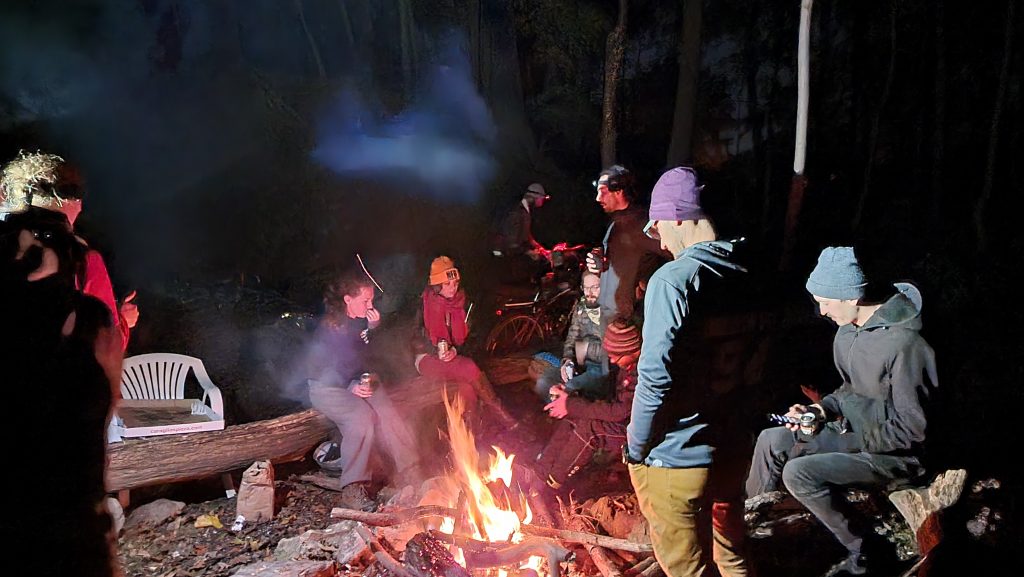 161. Fownes power plant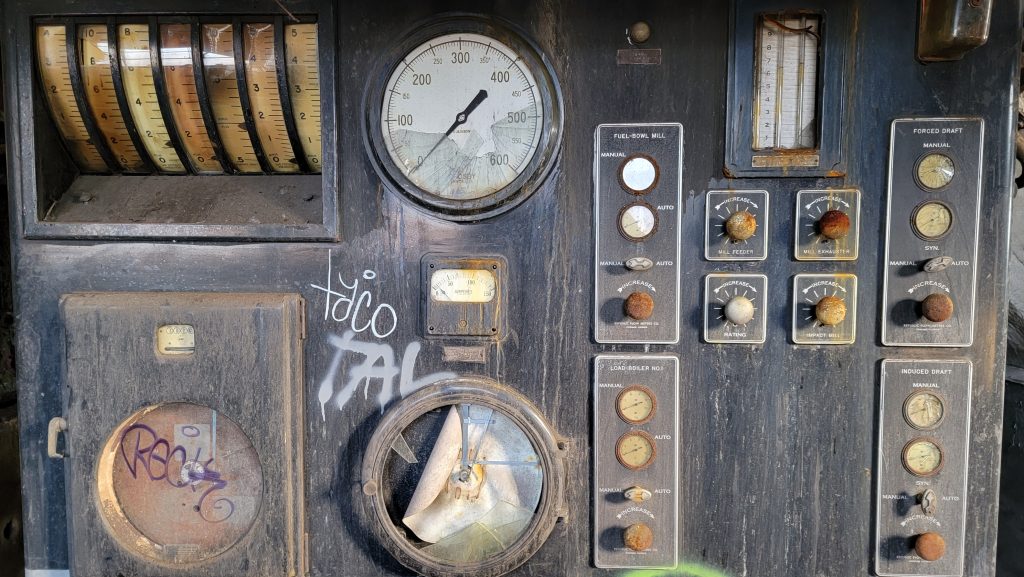 162. Fownes Mills (Amsterdam)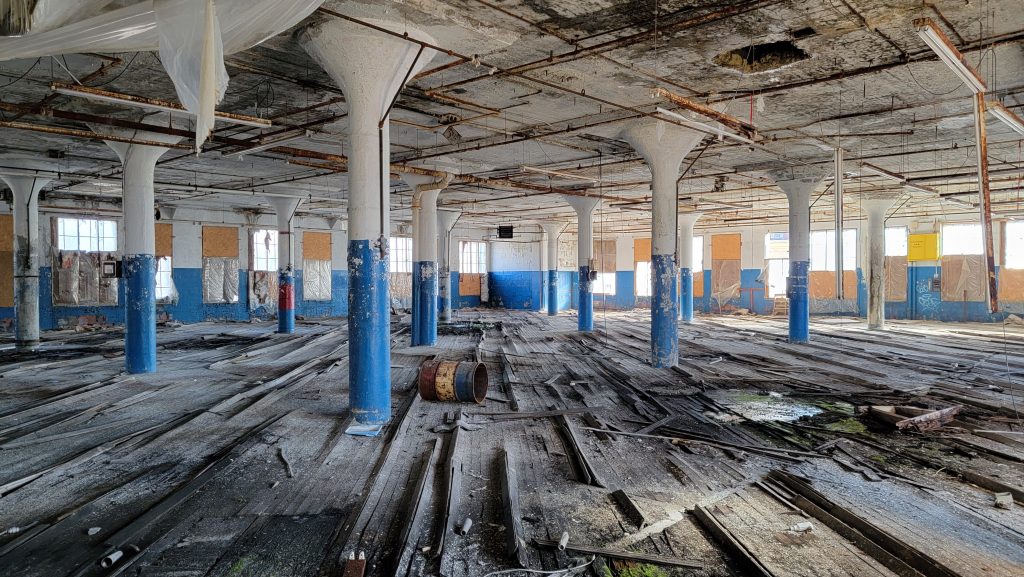 163. Mohasco (3)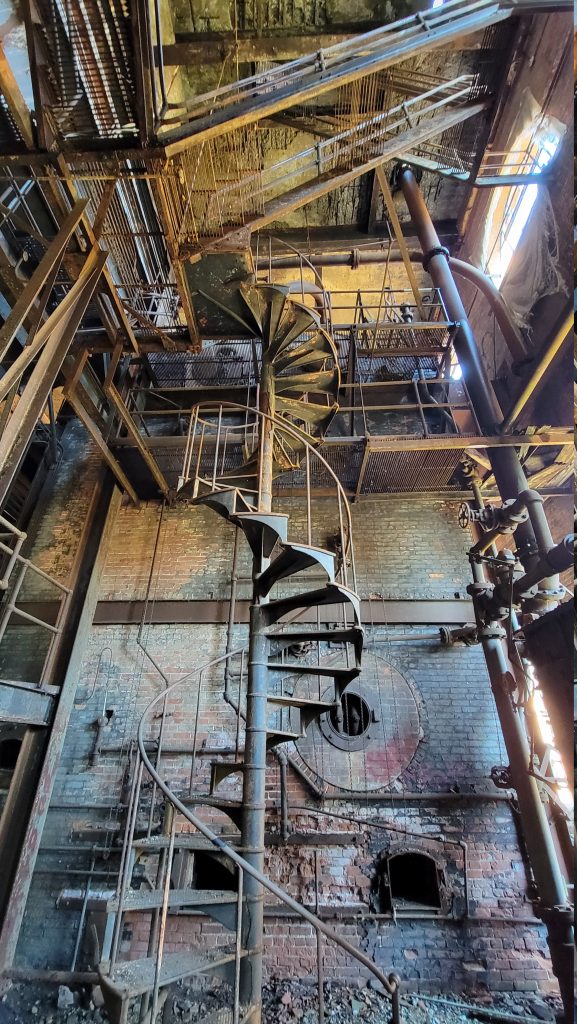 164. Some unknown factory/mill in Broadalbin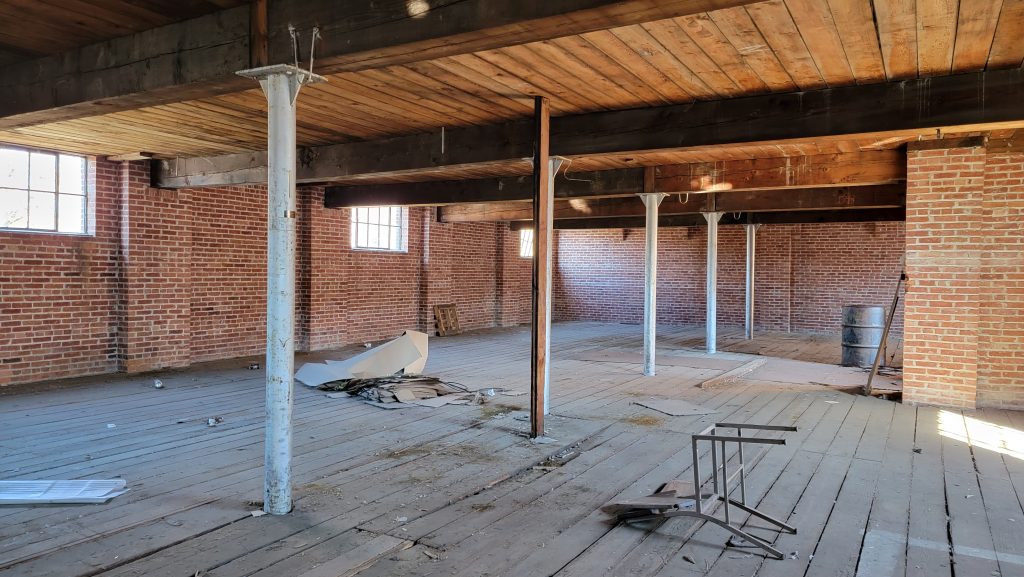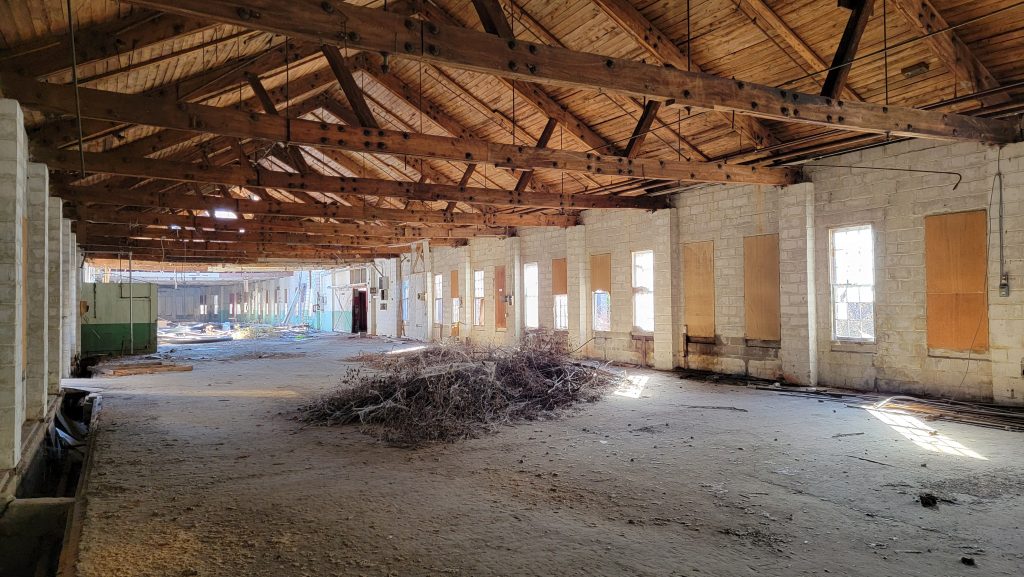 165. Kenwood Convent (4)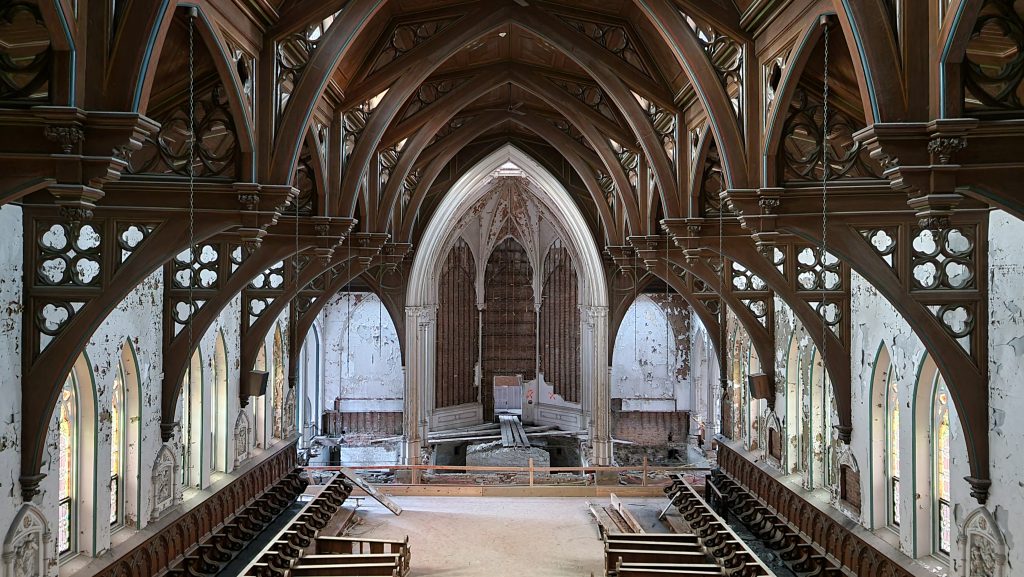 166. Sunset Lanes (4) – this was a mysteriously glowing dead scoreboard that added to an already very uncomfortable experience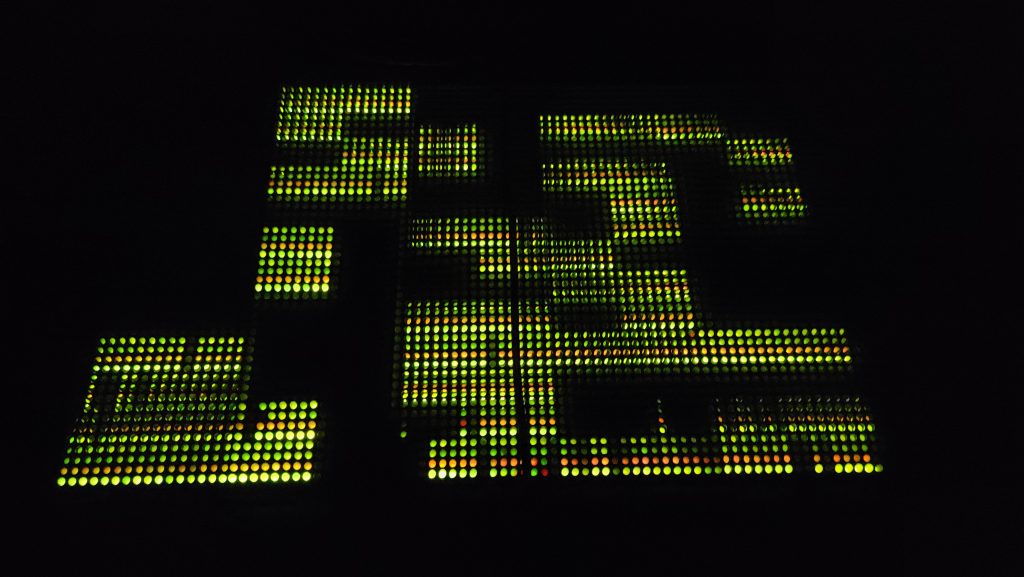 167. Orange Memorial Hospital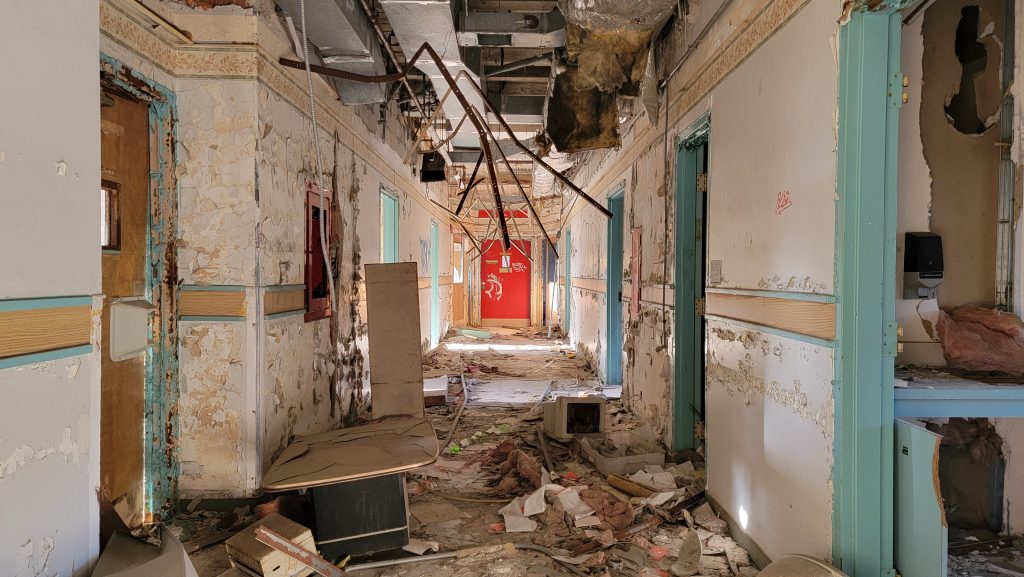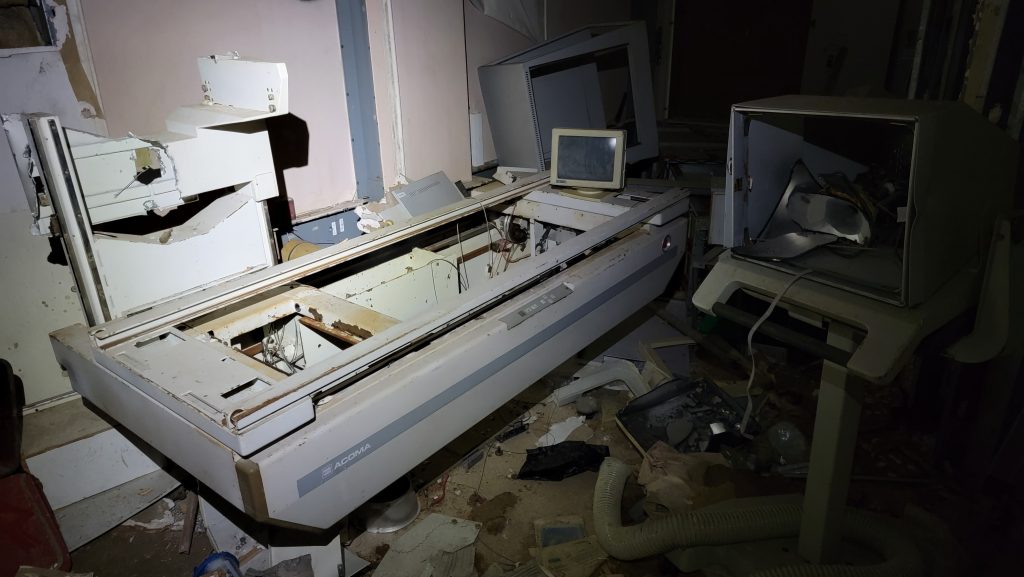 168. Old Essex Jail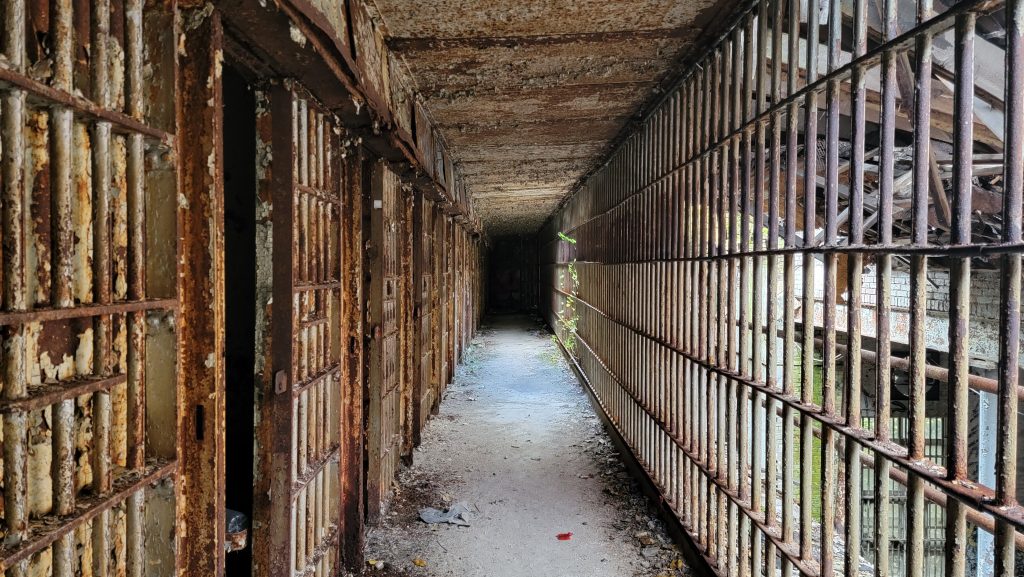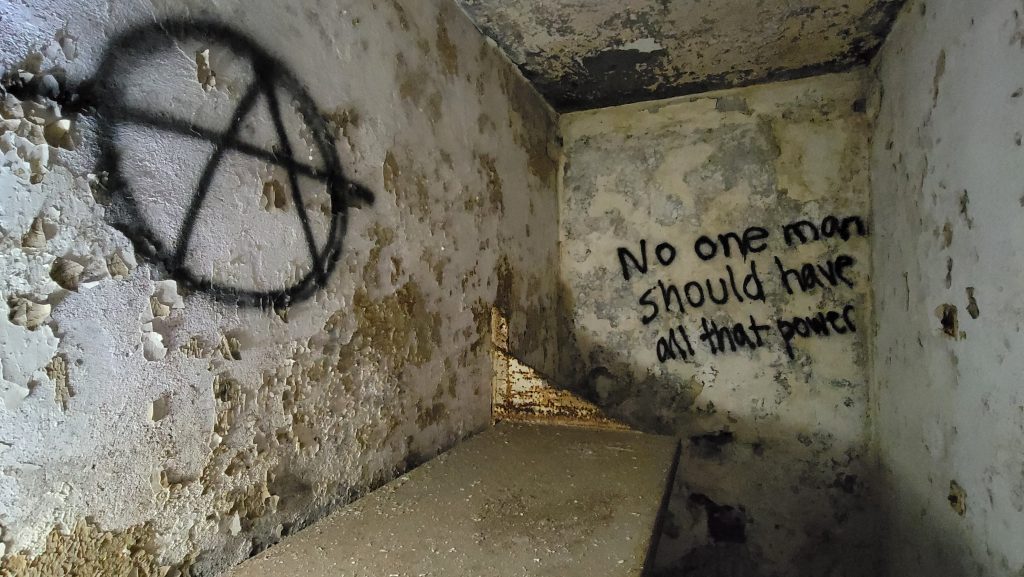 169. Proctor's Theater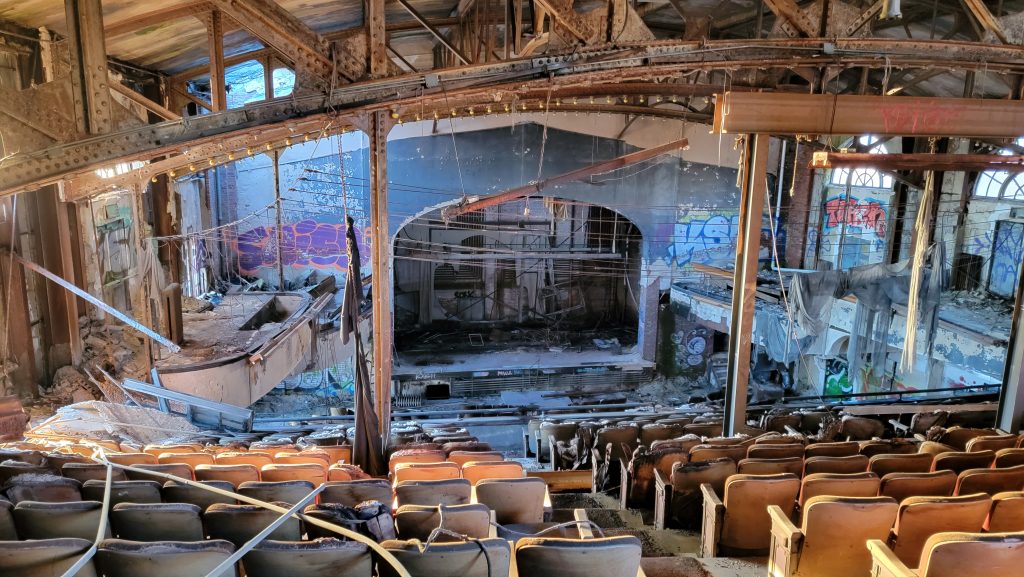 170. Underbelly. This is as close as I'll ever get with my negligible climbing skills so I'm counting it.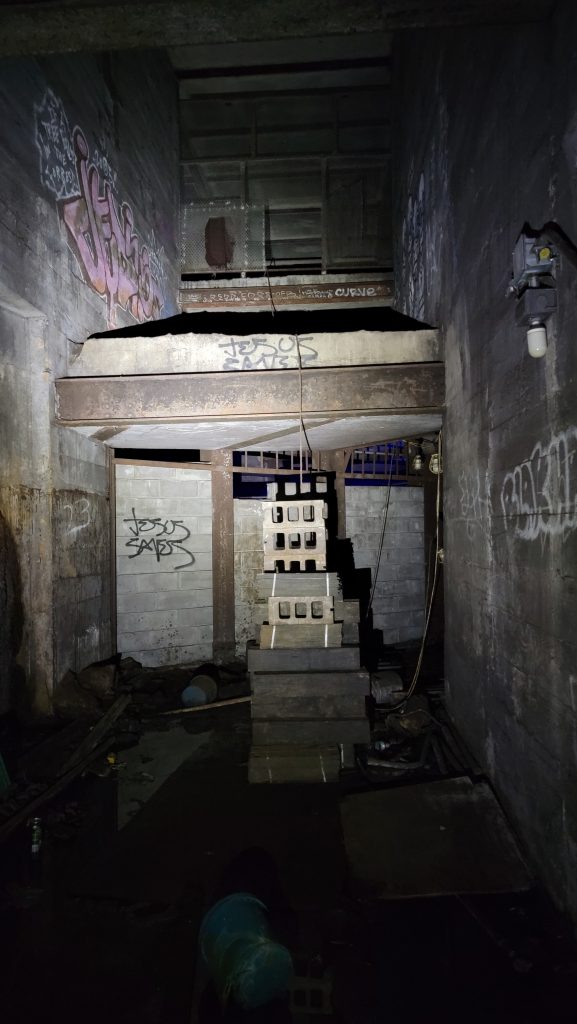 171. Ashtabula power plant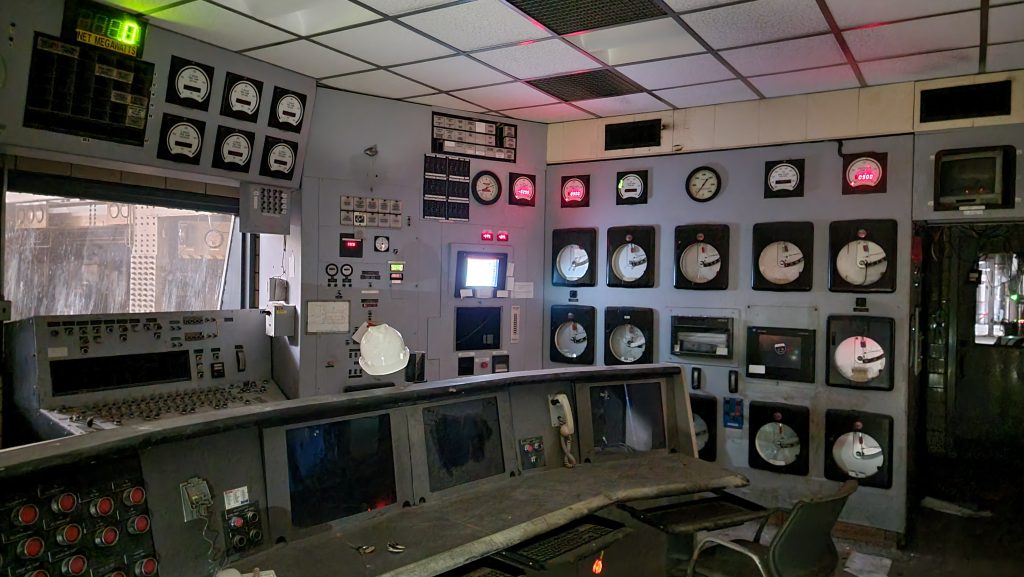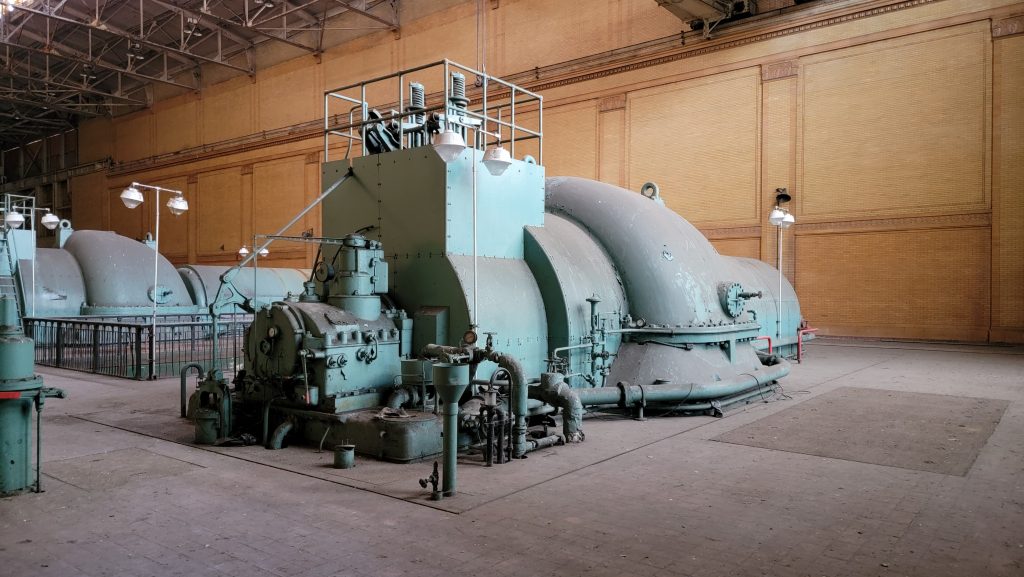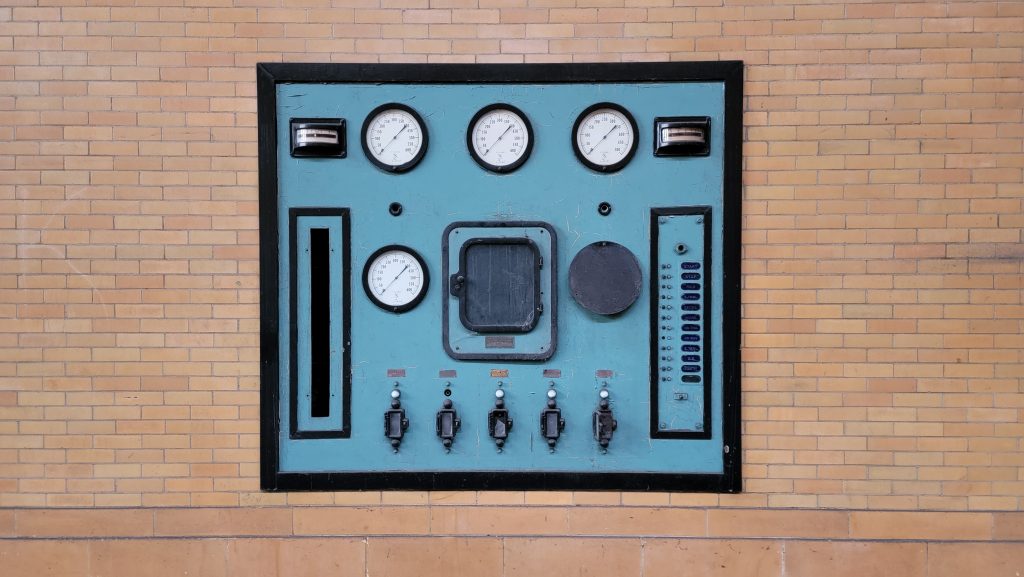 172. East Cleveland train car factory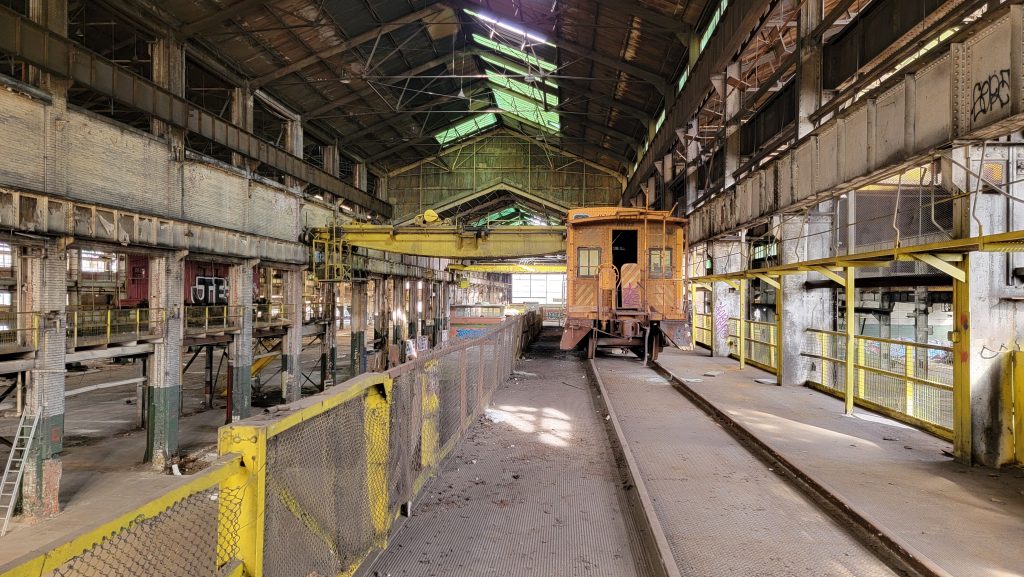 173/174. Three abandoned churches on one block of E79 St in Cleveland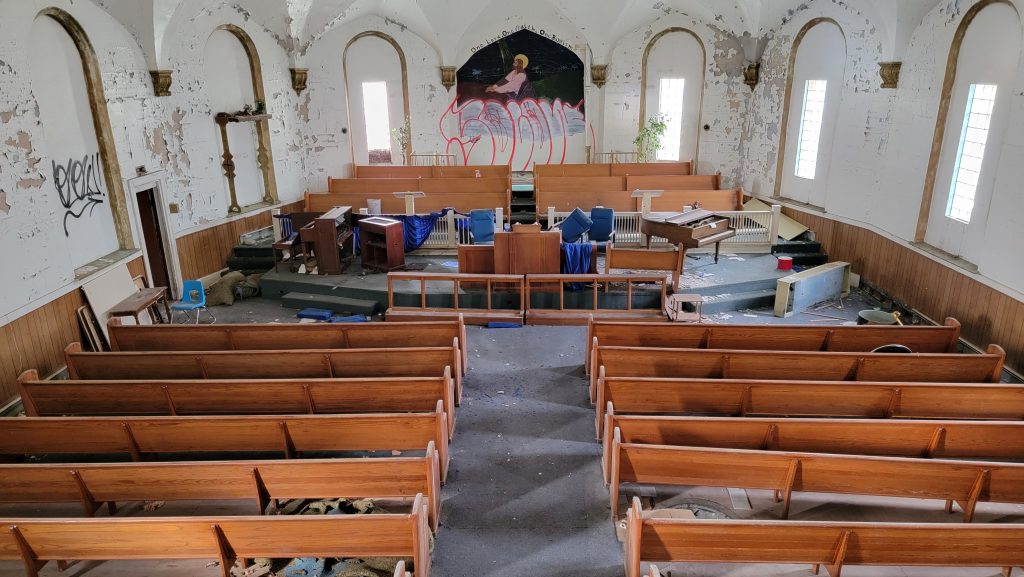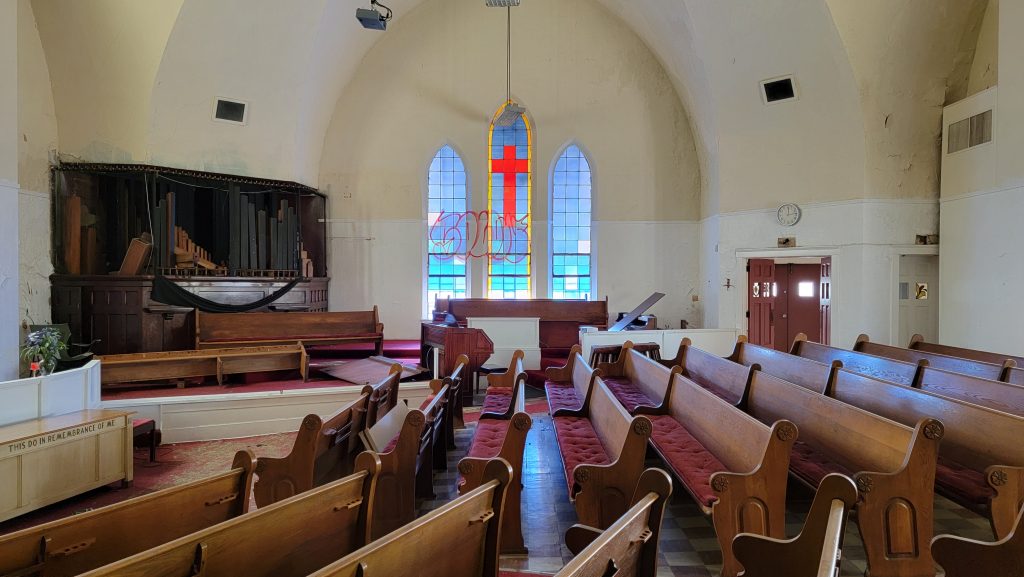 175. Chagrine Falls mansion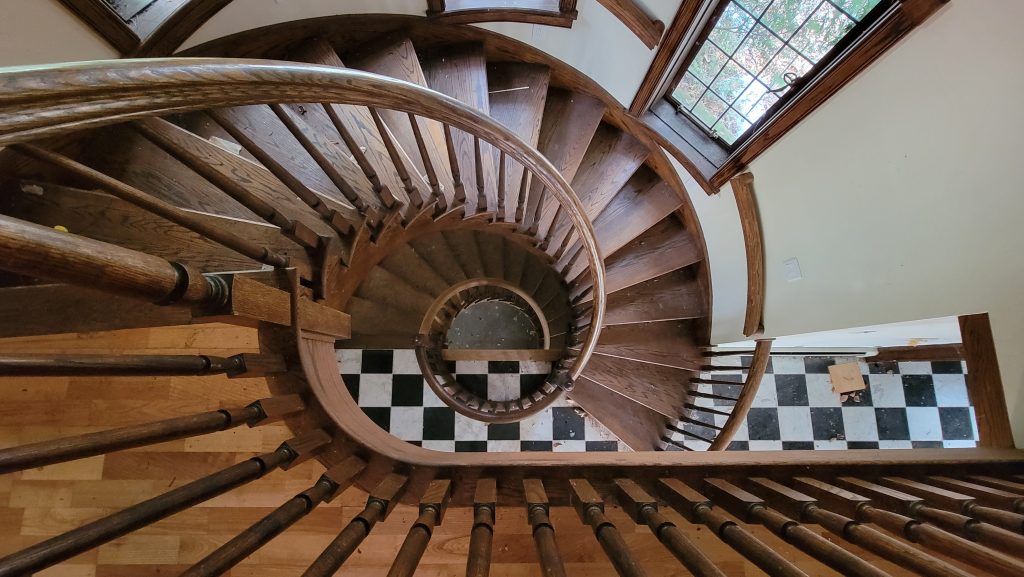 176. Abandoned greenhouse on an active shopping mall property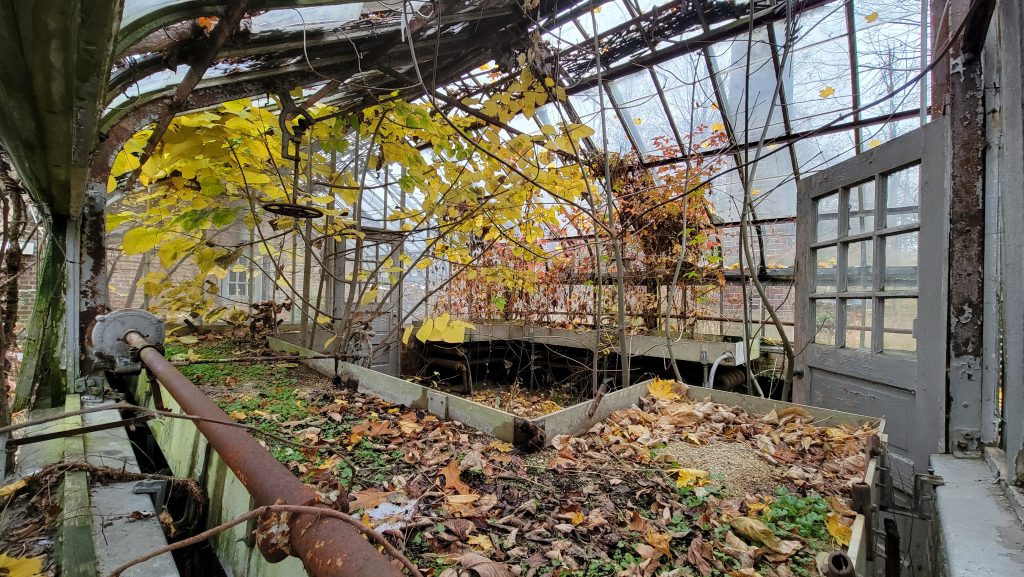 177. Rochester incinerator (2)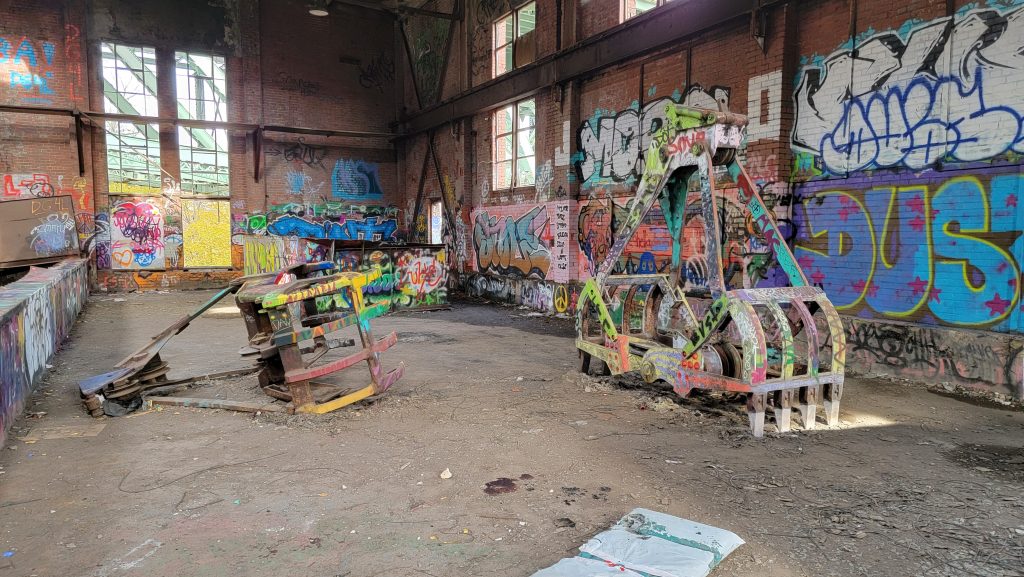 178. Rochester subway (3)

179. Rhode Island prison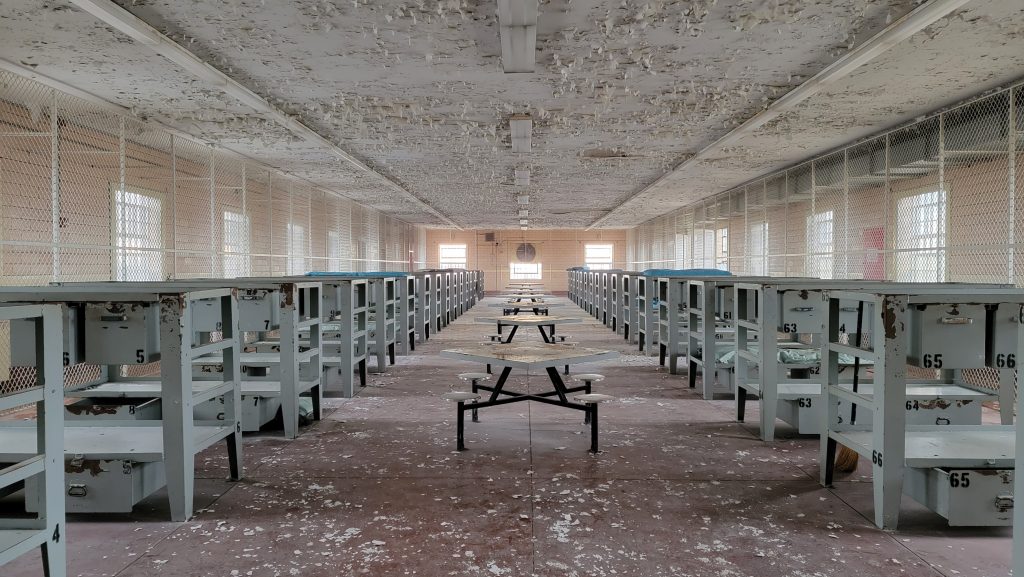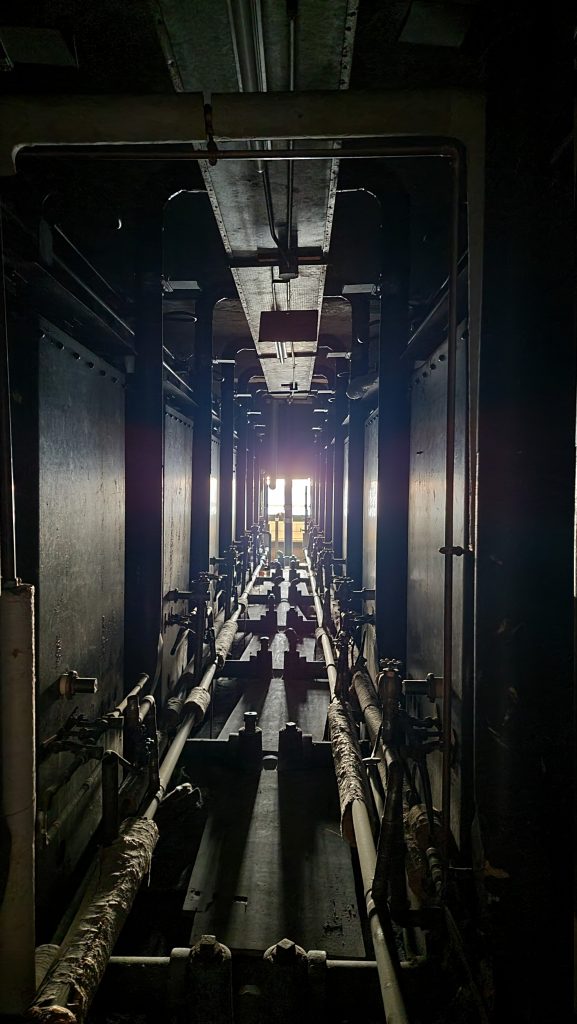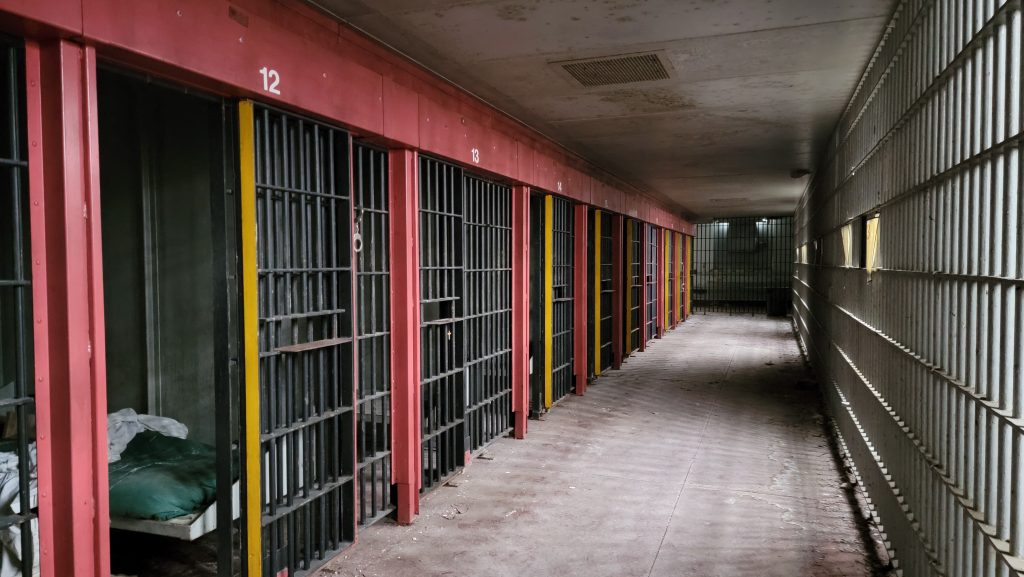 180. Paint and dye factory (Bradford, CT)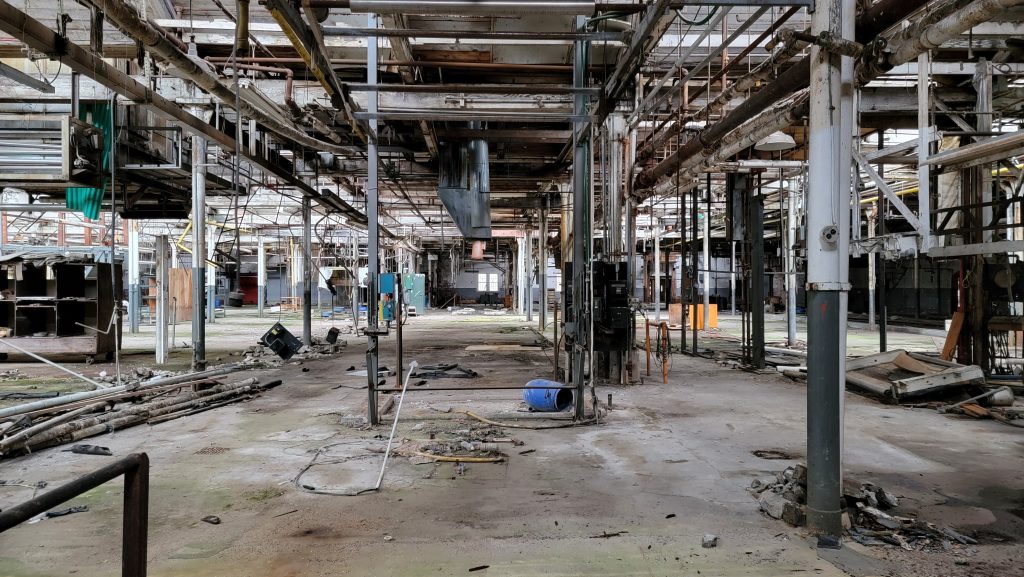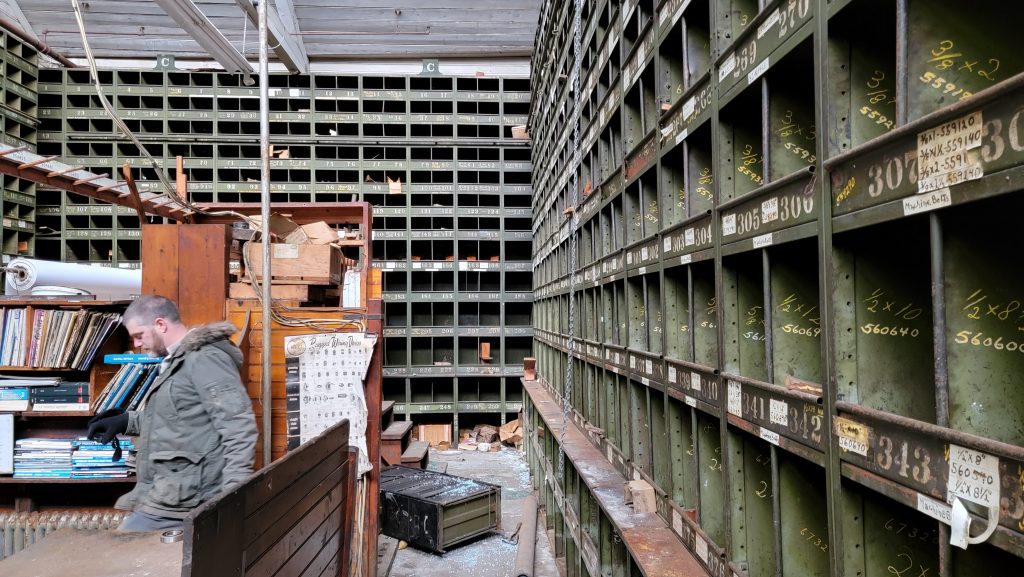 181. A properly Rhode Island-sized power plant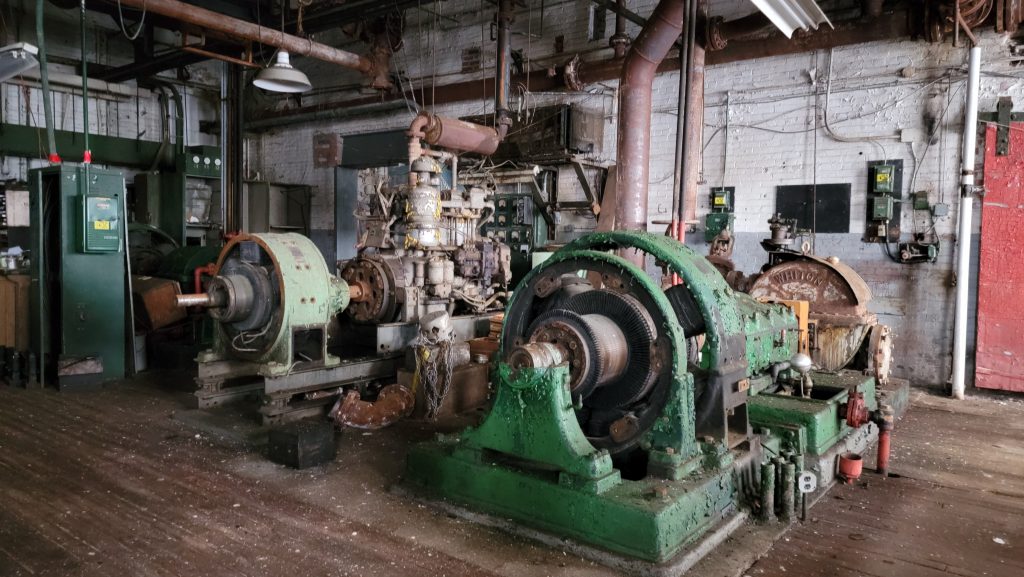 182. The one abandoned building left of Westborough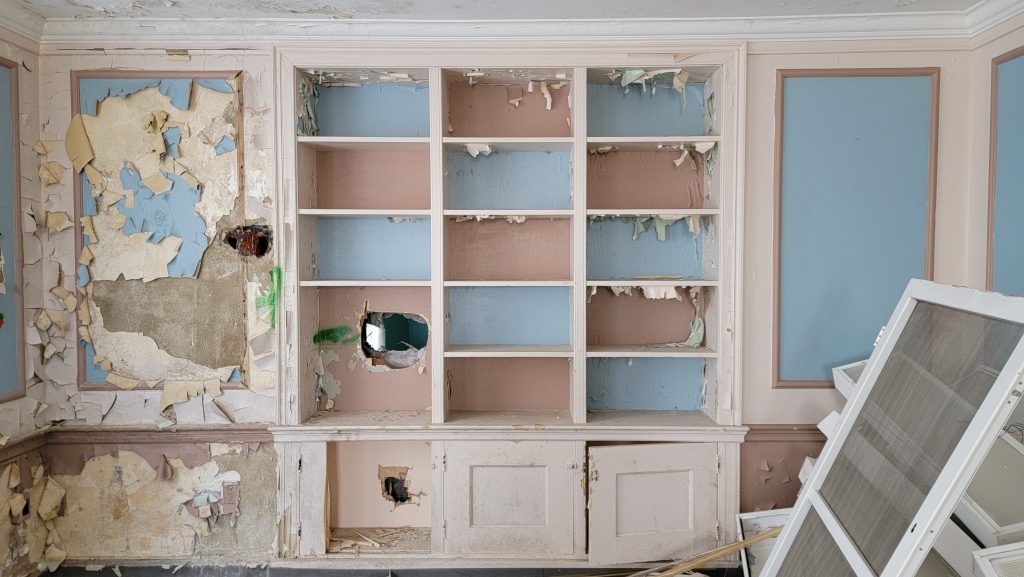 183. A detached cupola and rooftop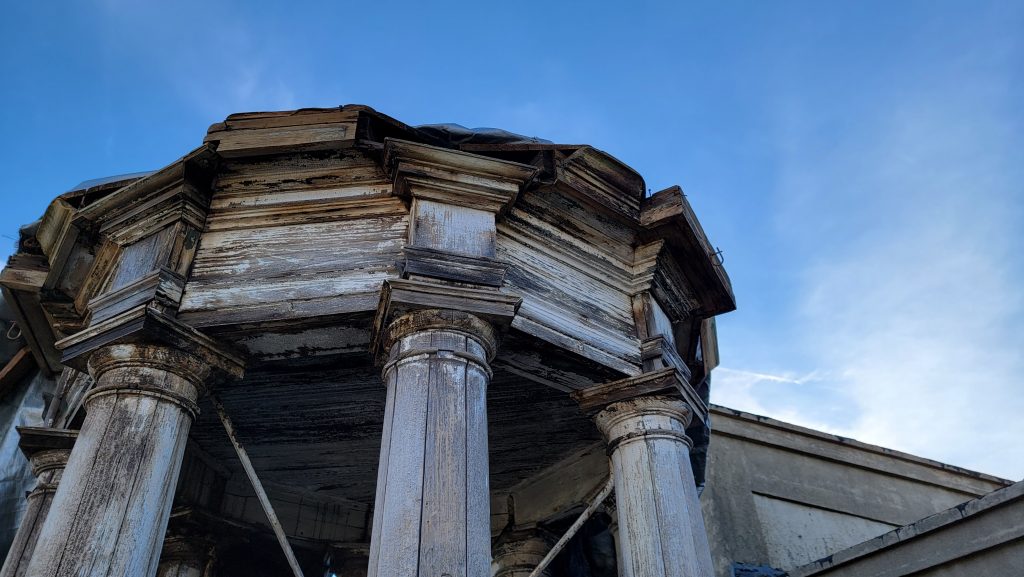 184. Pawtucket lightbulb factory. Full of cameras that are probably active…oops!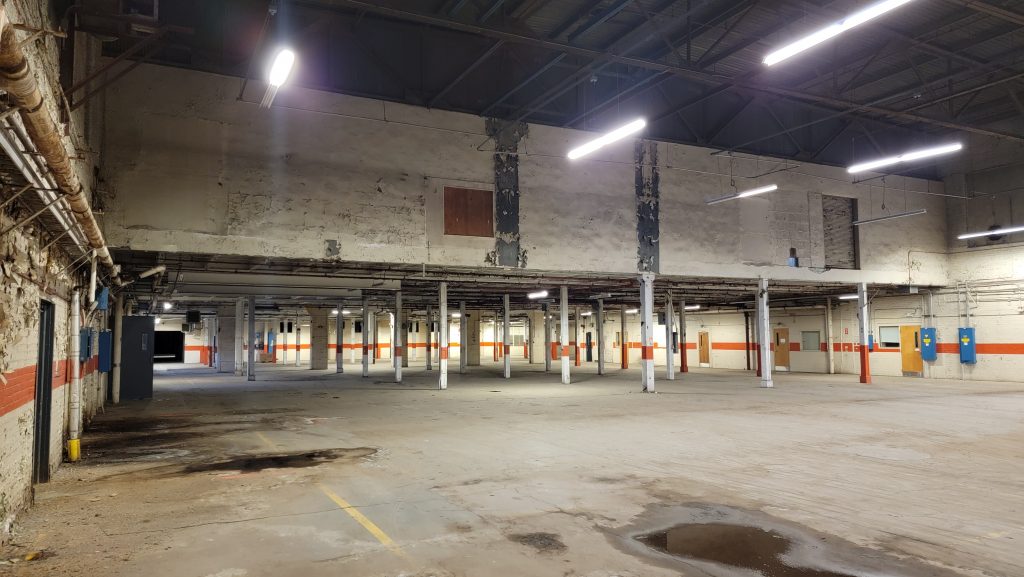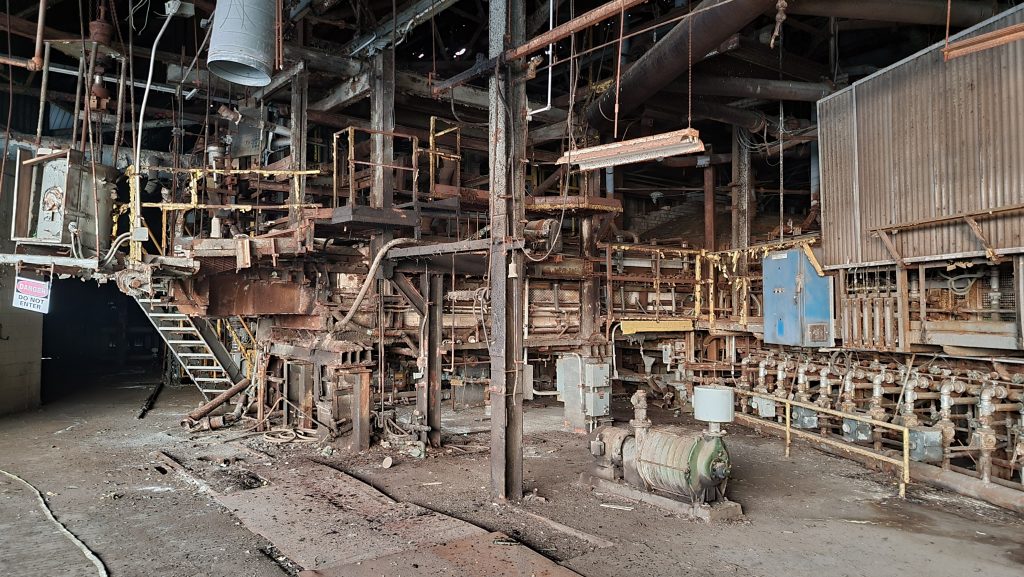 185. Providence at night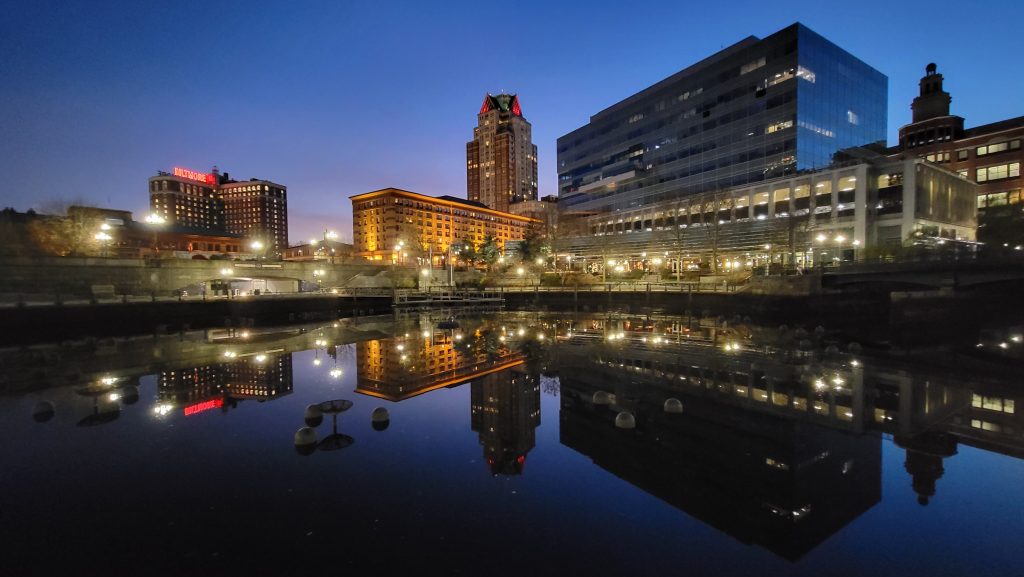 186. The Artist's House (Liberty)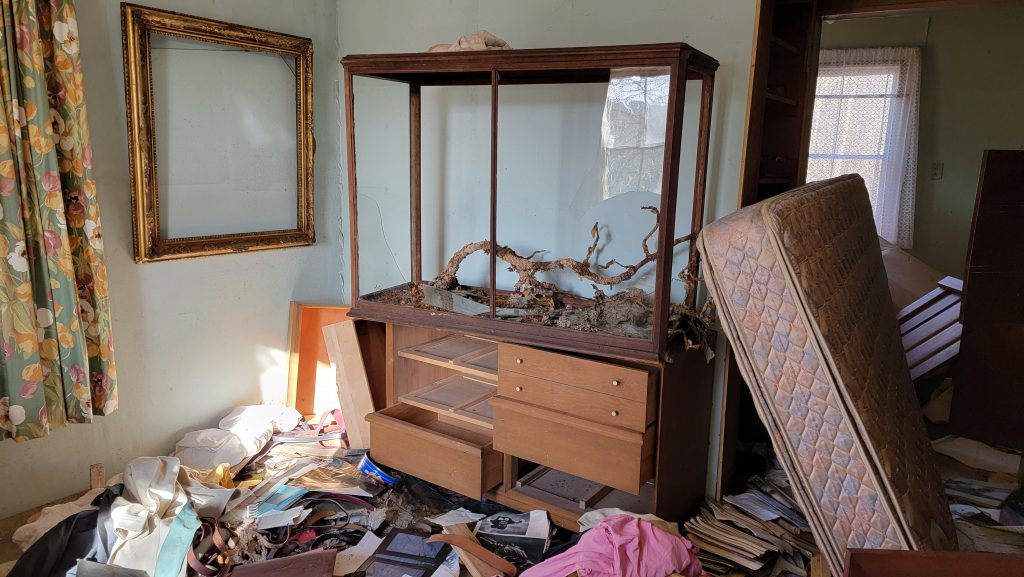 187. La Minetta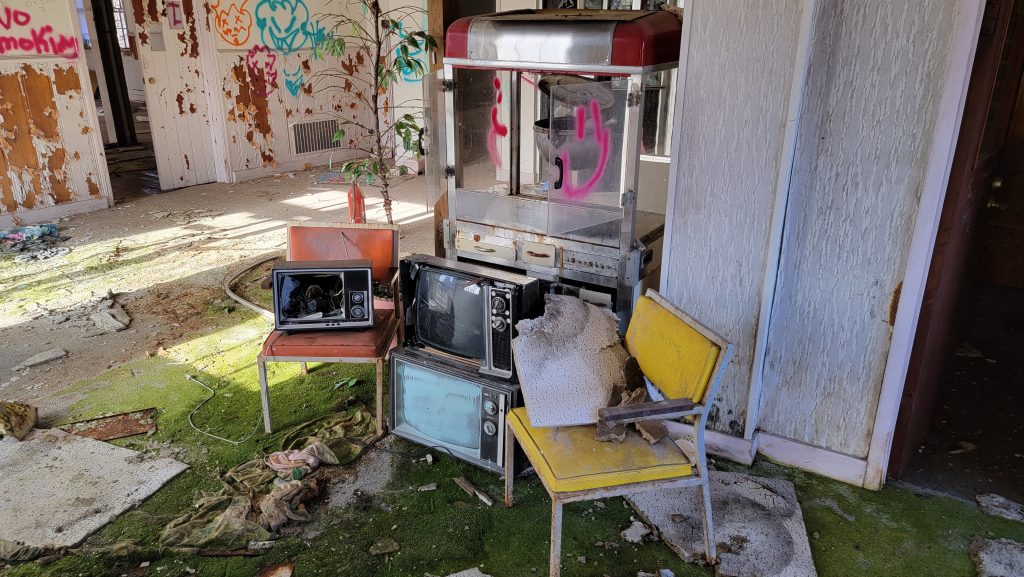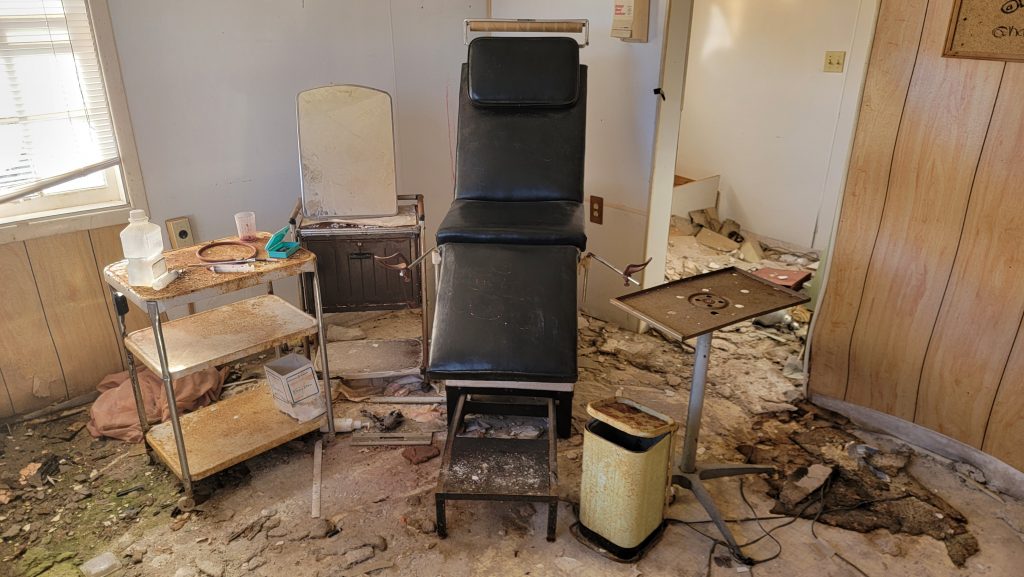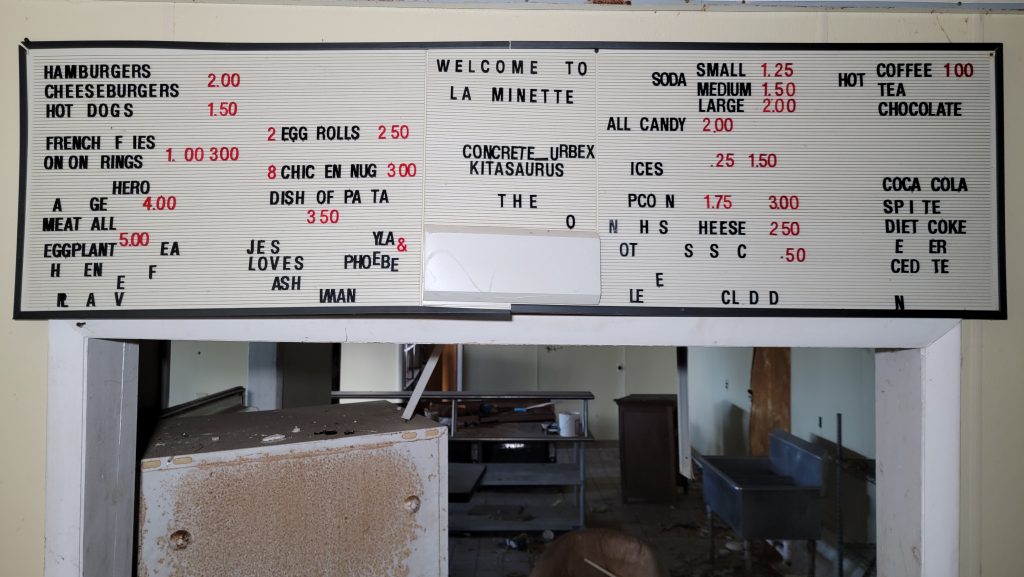 188. Grandview (2)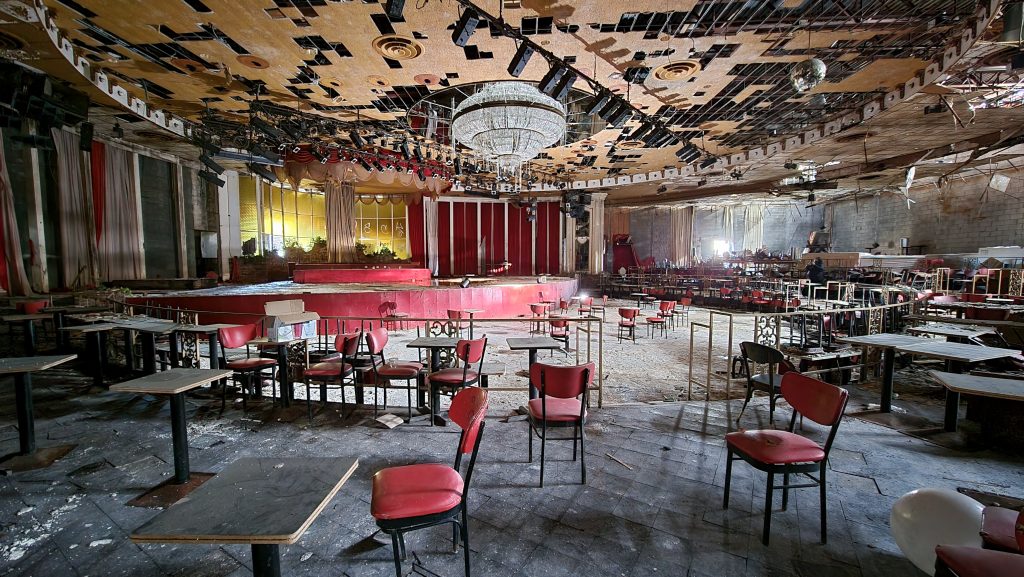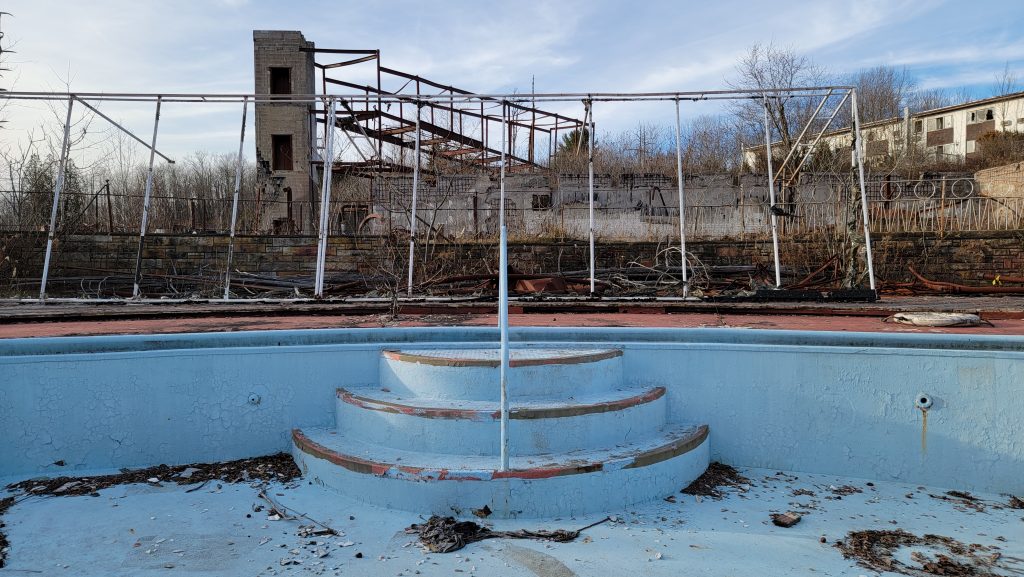 189. Monticello Manor (3)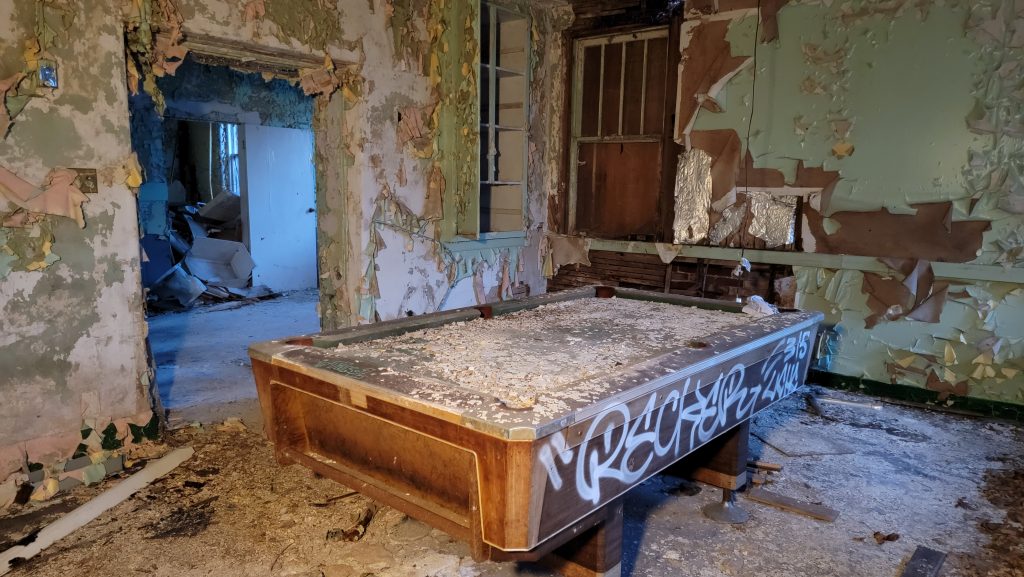 190. Seaview Hospital (Staten Island)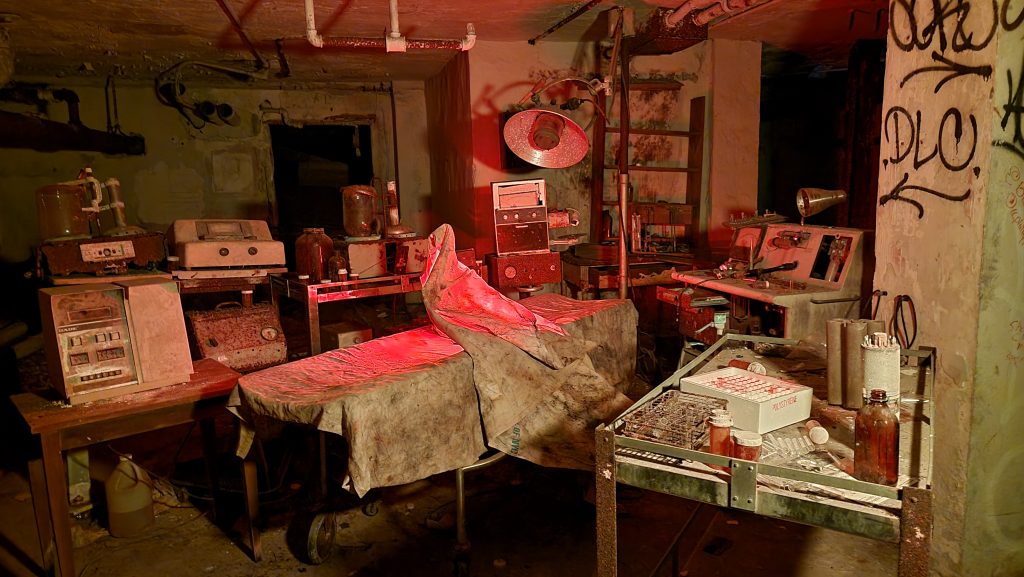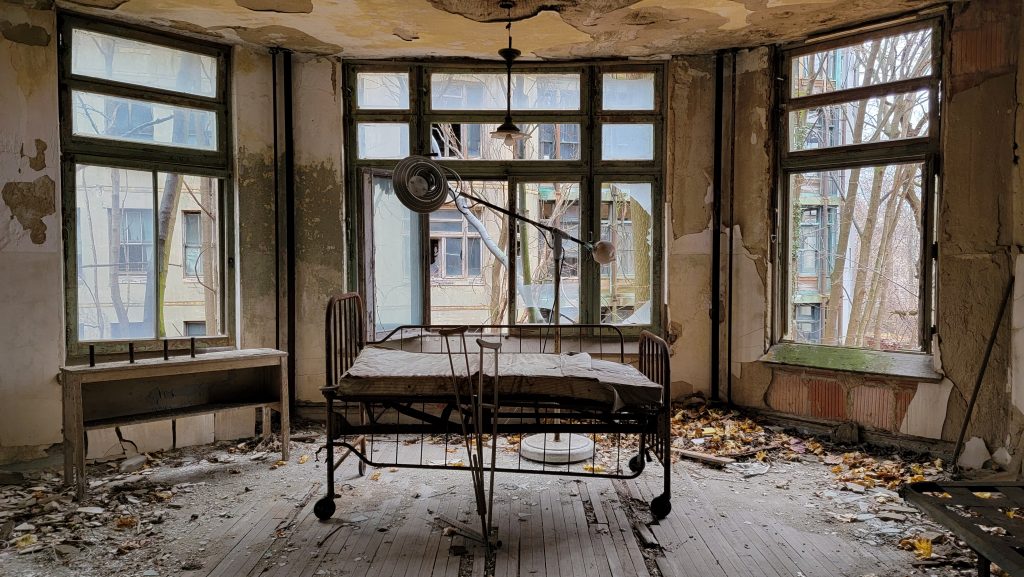 191. Seaview powerhouse/maintenance building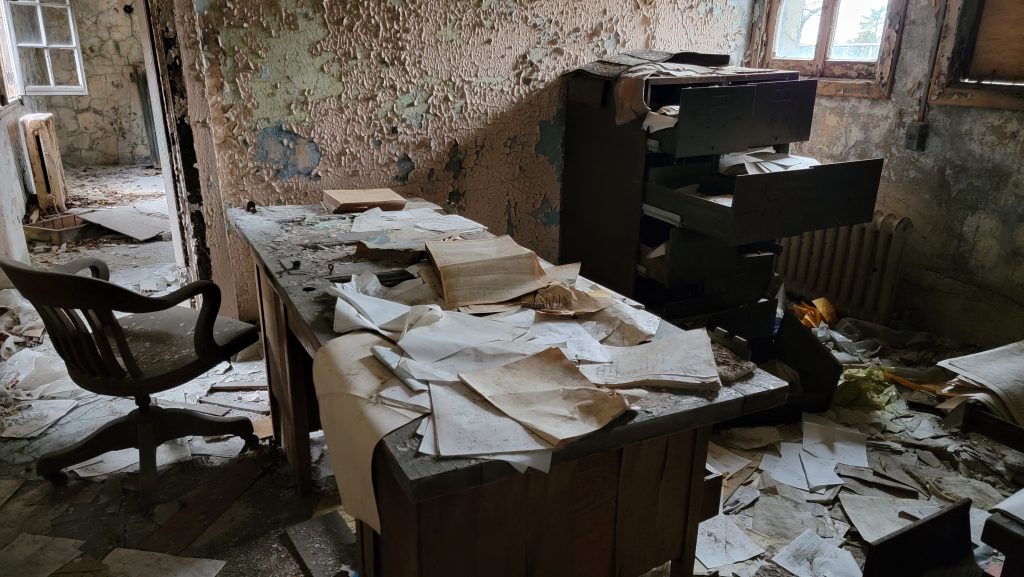 193. Clout Mill (Musconetcong, NJ)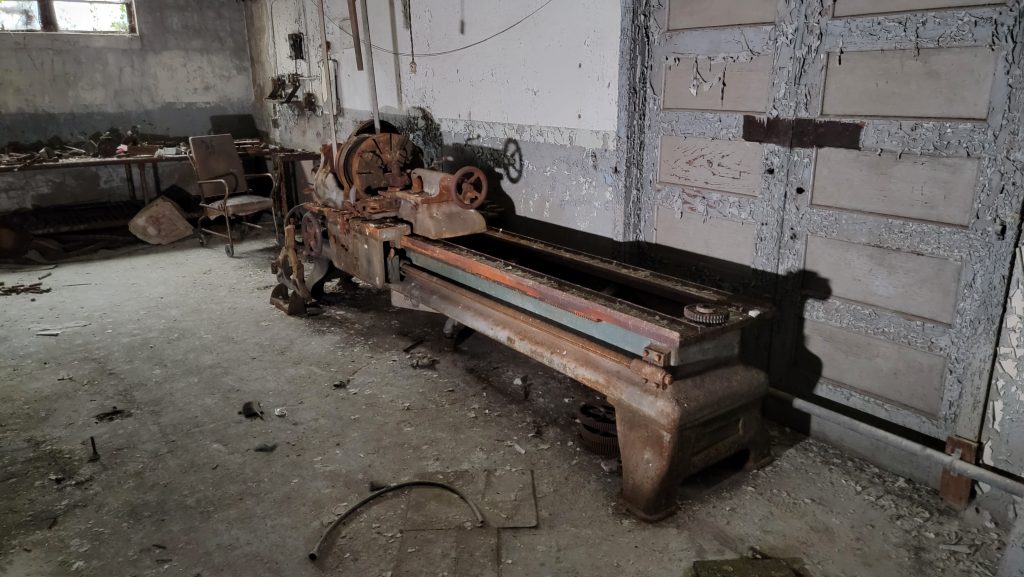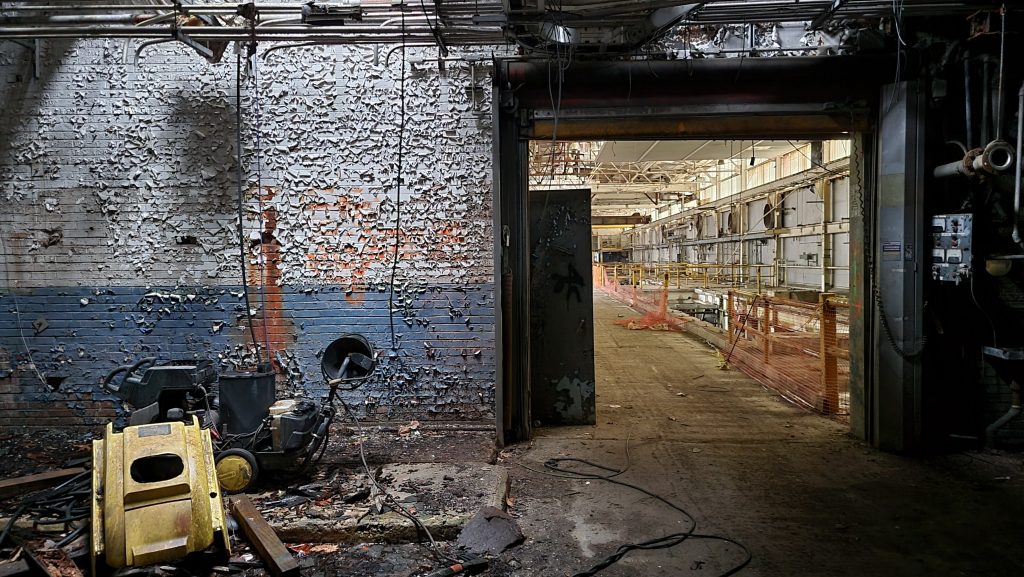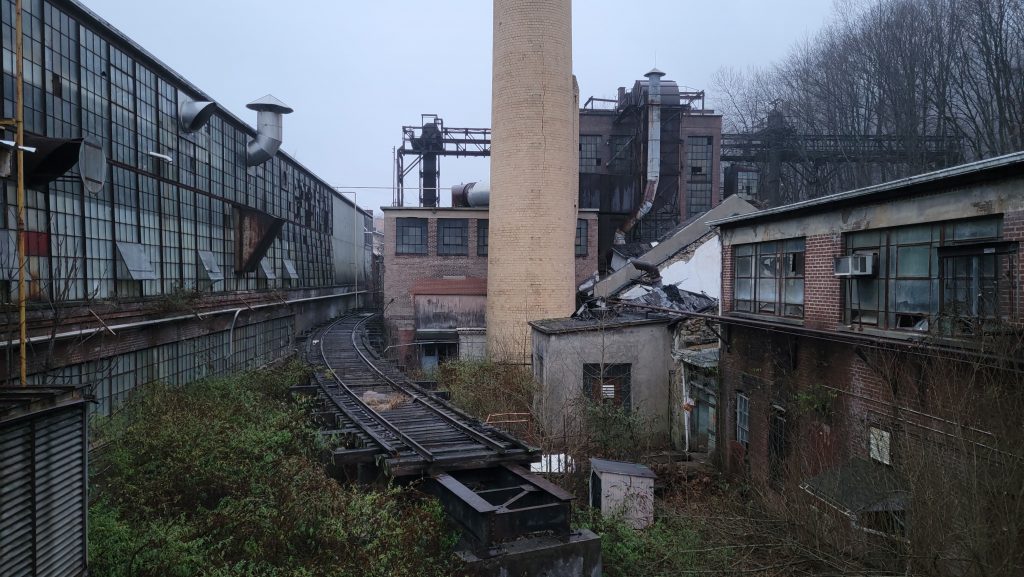 194. Westchester mansion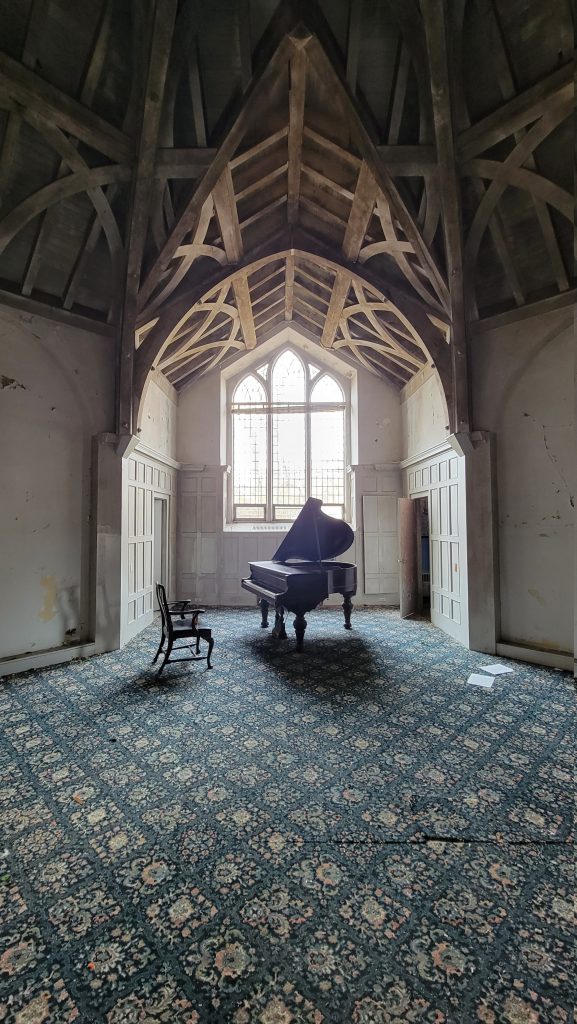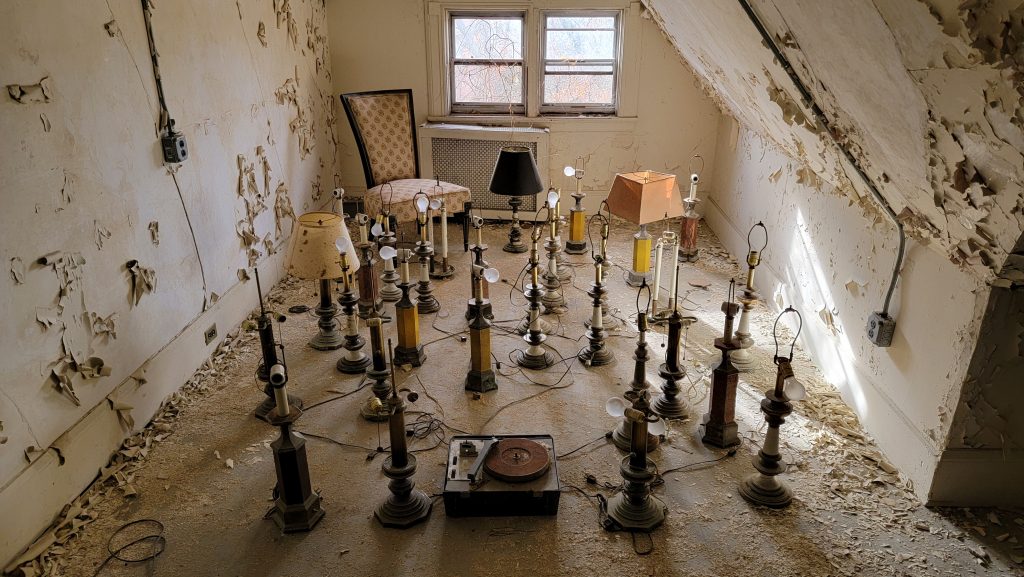 195. Fairfield Hills State Hospital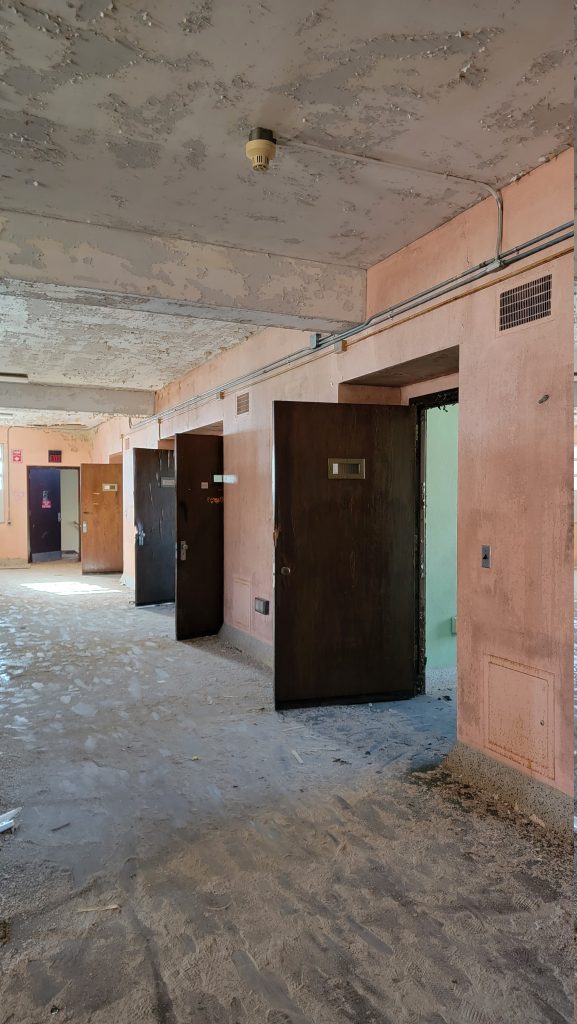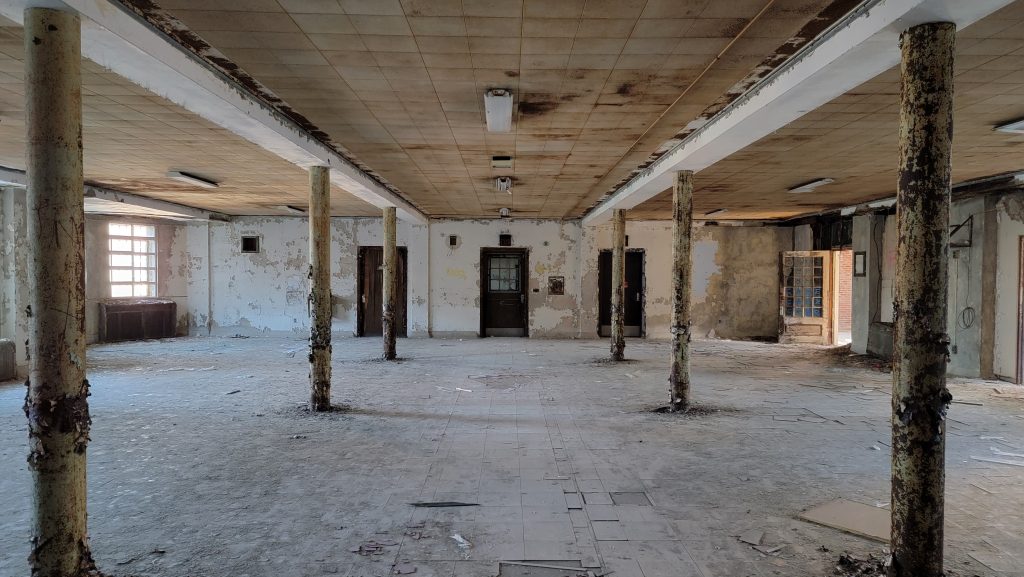 196. Harlem Valley Psychiatric Center